Living in Nara
Nara Prefecture is located in the Kansai region of Japan. It has a population of 1.4 million people. Its capital, Nara City, (population 368,636) borders Kyoto and was the capital of Japan during the Nara period. Nara has many famous structures, known as the Historical Monuments of Ancient Nara including five Buddhist temples, one palace and one Shinto shrine, all of which are well-known for their exquisite architecture and historical significance. Within the city of Nara, deer can be seen roaming the streets at all times. These deer are known as the Deer of Nara. Nara has a high population of non-Japanese residents, predominantly of Chinese and Korean descent. The prefecture and its capital attract many tourists each year.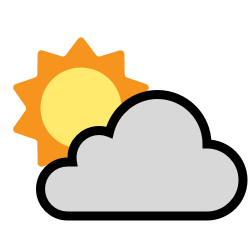 32˚ Partly Cloudy
Feels Like: 32˚ Low: 21˚ High: 32˚
Mostly cloudy throughout the day.
Last Updated: 2019/08/26 16:01
Powered by Dark Sky
Average Annual Temperature
14 ℃
Total Population
1,356,000
No. of persons per household
2.97
Age of household heads (years old)
60.8
Total population
1,356,000
Expenditure Detail (MONTHLY - JP YEN)
Rents for dwelling & land
52,069
Fuel, light & water charges
21,497
Furniture & household utensils
11,068
Clothing & footwear
13,955
Transportation & communication
53,960
Public transportation
10,514
Private transportation
30,145
Culture & recreation
28,741
Korea ( South and North )
3,578
Special permanent resident
2,977
Technical Intern Training No. 2 (supervisory)
1,064
Technical Intern Training No. 1 (supervisory)
775
Technology · Humanities · International work
613
Spouse of permanent resident
95
All data shown has been published by The Japanese Meteorological Agency and The Ministry of Internal Affairs and Communications. Information provided by City-Cost is for educational purposes and we hope the data posted here helps you.
Have questions about life in Japan?
Get your questions about life in Japan addressed by those who live it. Visit the City-Cost Q&A forum to post your questions now.