Dec 29, 2017
In Part 1 of the Themed Tour Series, I featured a few of the peculiar museums Japan has to offer. In Part 2, I listed some of the character-themed cafes and restaurants that you can visit. Perhaps after those posts, you are still not convinced to visit at least one museum in your life, nor are you interested in dining at all. Well, I've got another option for a theme that you can do as you embark on your next Japan tour.
This will appeal more to the romantics at heart. What can be more romantic than a city or town viewed from way above - at a clear night? Fortunately for us romantics (yes, I confess), Japan has quite a number of breath-taking night views to boast of. Some of them have even made to the list of the best night views in the world. Most of these peaks are accessible via ropeways or cable cars, adding an element of romanticism and awe to the journey leading to the destination.
Before we go to the list, here's a fun fact (well, I hope): did you know that Japan actually has an organization that basically oversees their collection of scenic night views? It is called the Night View Tourism and Convention Bureau (夜景観光コンベンション・ビューロー; やけいかんこうコンベンションビューロー). Established in June 2012, the bureau plans and manages events and seminars on night view appreciation, and also issues certificates to the night view scenic sites all over the country. Suffice it to say that they take night view tourism quite seriously.
Anyway, so here is a list of some of the night views that are worth visiting, from north to south:
1. Sapporo - from Mount Moiwa Observatory:
The Mount Moiwa Observatory is located in the middle of Sapporo City, about an hour from Sapporo Station by subway and the Sapporo Shiden or the city's trams. The Sapporo City night view has recently been chosen as one of the country's three new major night views in a survey conducted by the Night View Tourism Convention Bureau.
Unfortunately for me, the clouds were thick and it even drizzled on the day I went up Mount Moiwa, so I just settled on a video and some pictures taken while on the way down: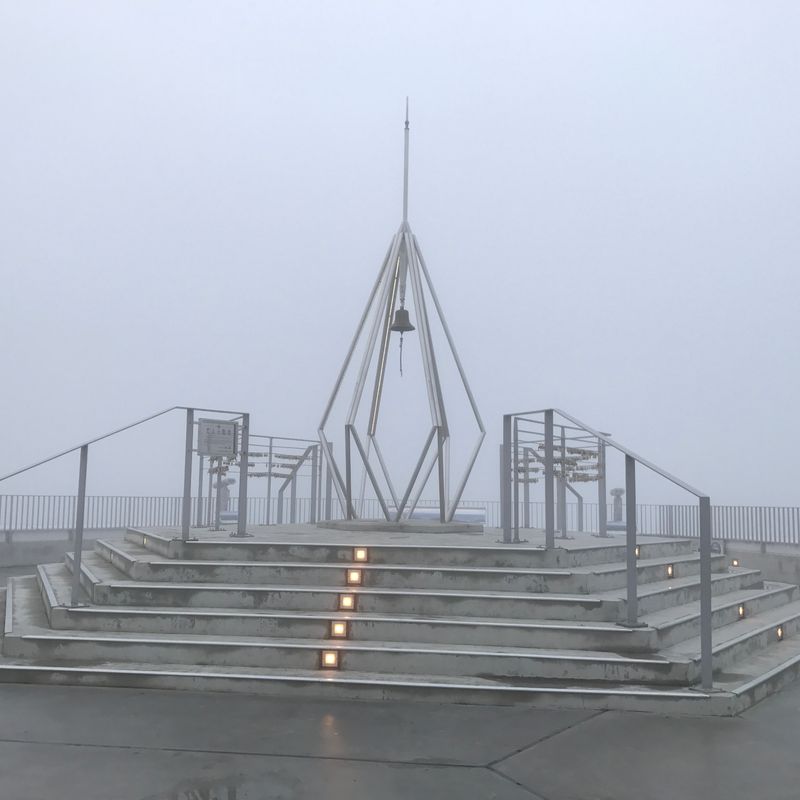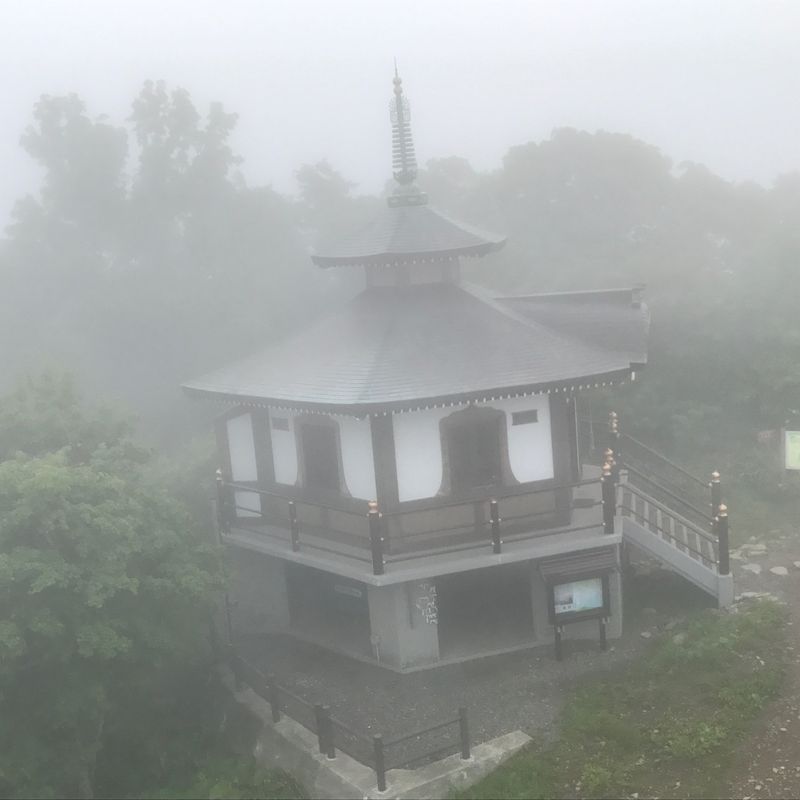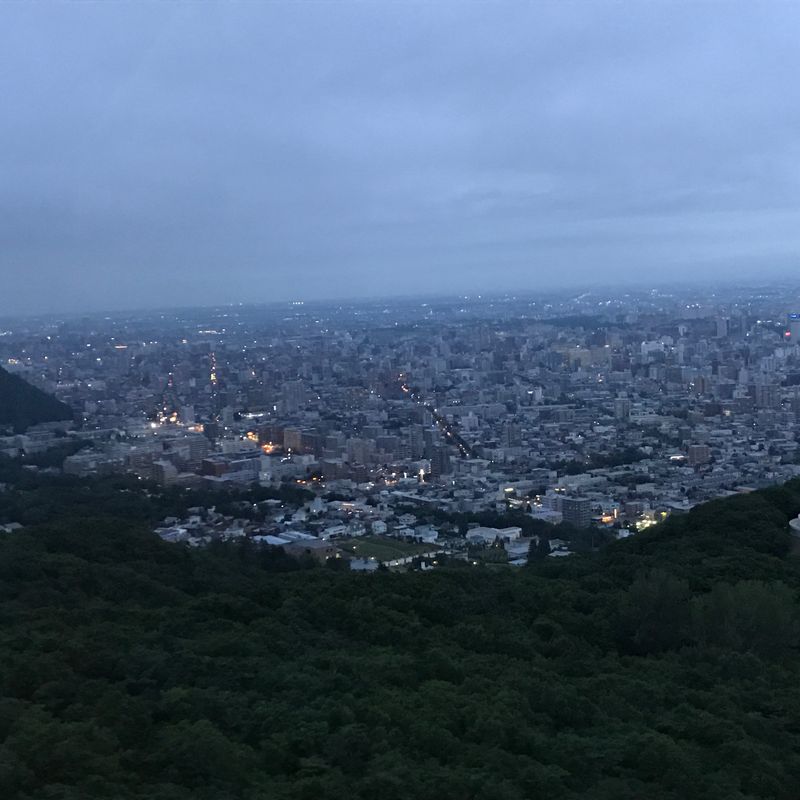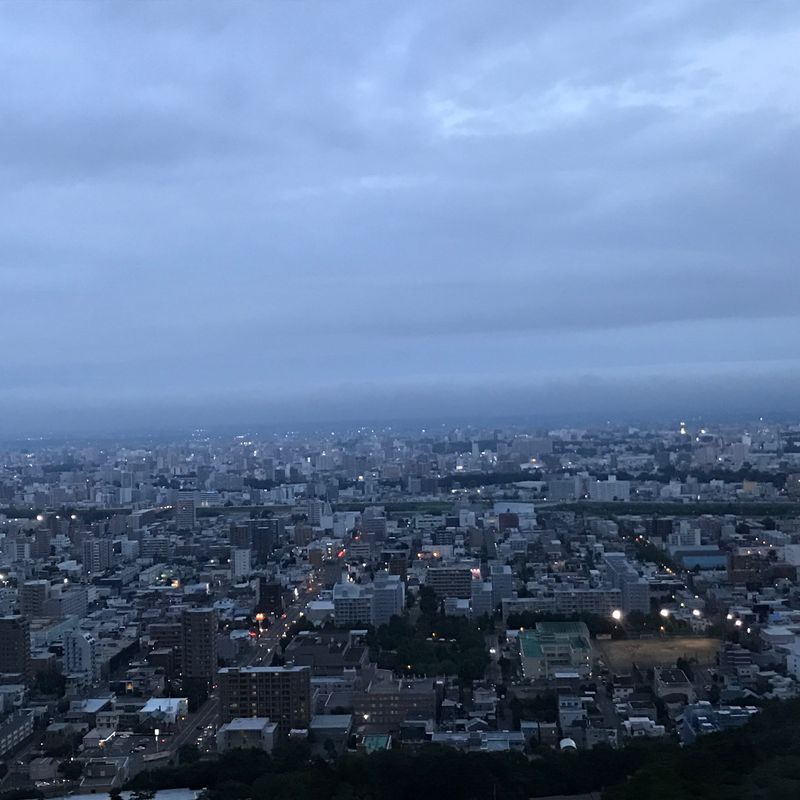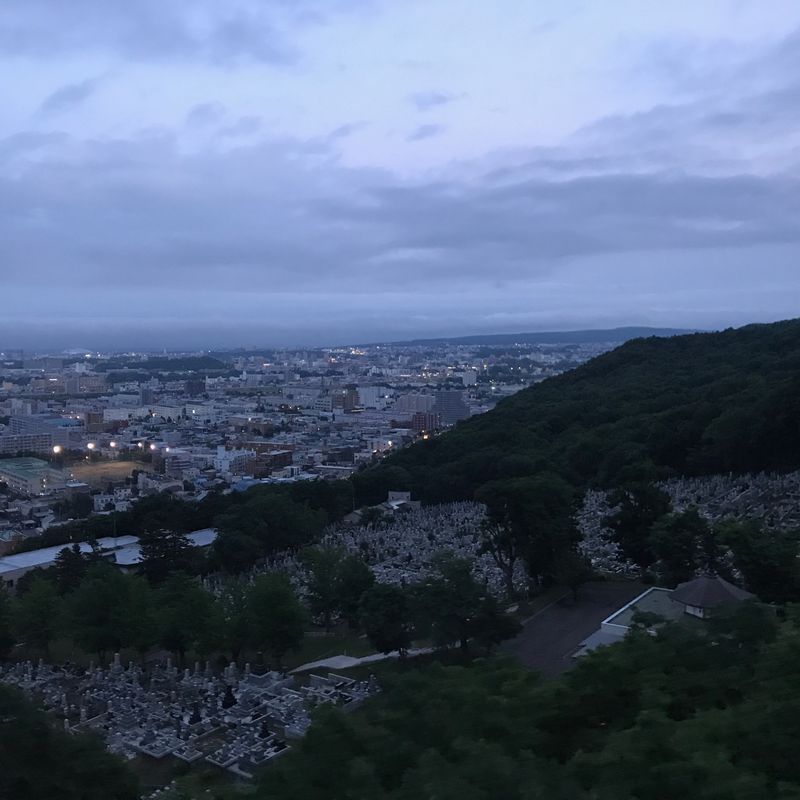 Aside from Mount Moiwa, Sapporo has a variety of other locations where visitors can enjoy the city landscape:

• Horomi Pass Lookout Parking Lot
• Okurayama Viewing Point
• JR Tower Observatory T38
• Asahiyama Memorial Park
• Sapporo TV Tower Observatory Deck
2. Hakodate - from Mount Hakodate Observatory:
Up until recently, Mount Hakodate has always been on the list of the major night views in the country, along with Kobe and Nagasaki. Although Sapporo has taken its spot since then, the beauty and magnificence of the view from Mount Hakodate hasn't diminished even for one bit, and it still is a place worth visiting.
3. Tokyo - from the Metropolitan Government Building

Tokyo as seen from the Metropolitan Government Building is as breath-taking at night as it is during daytime. On a clear day, Mount Fuji can easily be seen at a distance. At night, known landmarks like the Tokyo Tower add brilliance to the view. You can also have a good overlooking view of Tokyo from the Skytree; however, unlike the Skytree, entrance to the Tokyo Metropolitan Government Building is free.
4. Kobe - from Mount Rokko
Mount Rokko is actually a range of mountains in southeastern Hyogo, with its highest point at 931 meters ("Rokkosan-Saikoho"), and also includes Mount Maya, Mount Kabutoyama, Mount Iwahara, and Mount Iwakura. Of the entire range, Rokkosan-Saikoho and Mount Maya are the more popular destinations to appreciate the overlooking view of Kobe and Osaka at night.
5. Nara - from Mount Wakakusa
Mount Wakakusa in Nara prefecture has one thing that the other night view destinations on this list don't have: deer. This serene park is a haven for wandering deer in the day time and at night, gives you a spectacular view of both Nara and Kyoto.
6. Kitakyushu - from Mount Sarakura Observatory
Mount Sarakura, being one of the highest points in Kitakyushu, is a favorite destination for paragliders. While it offers a magnificent view of Kitakyushu, for some reason it is not yet as well-visited as its counterparts in other places in Japan. The fastest access to Mount Sarakura Observatory is via a 5-minute taxi ride from JR Yahata station. From there you will ride a cable car and a slope car to get to the peak.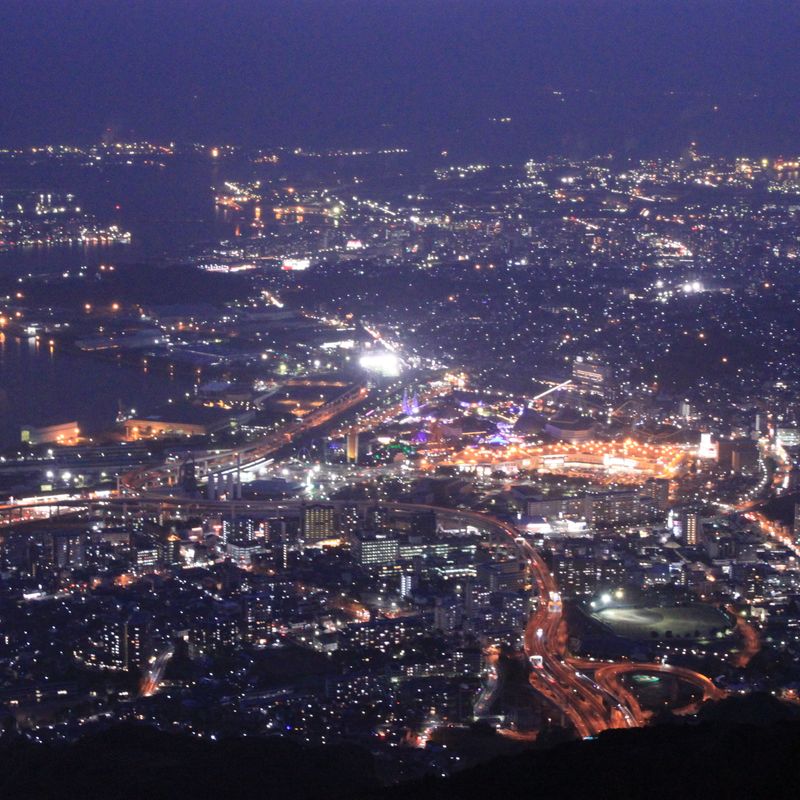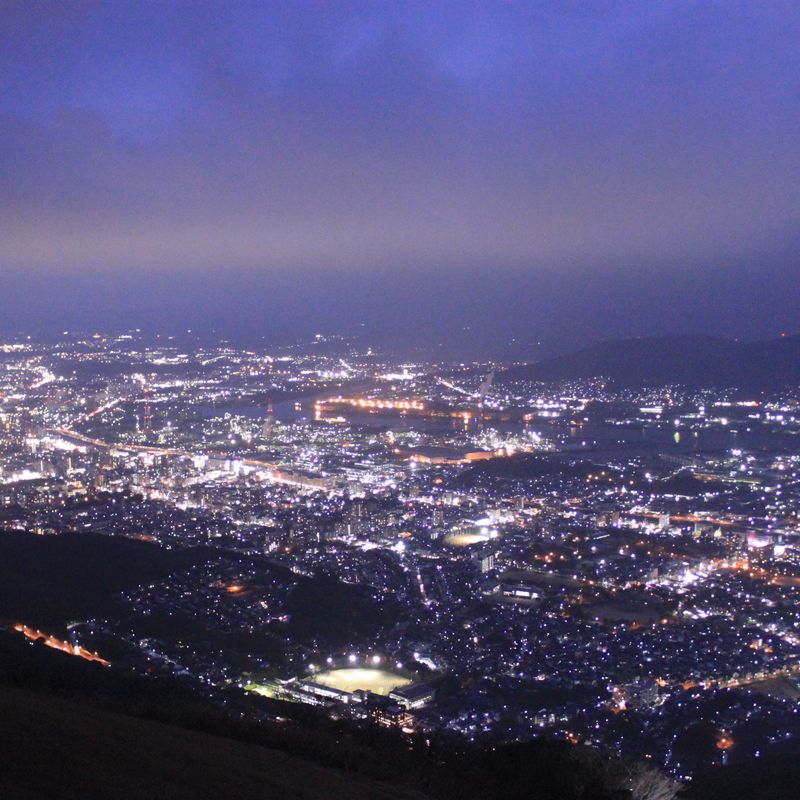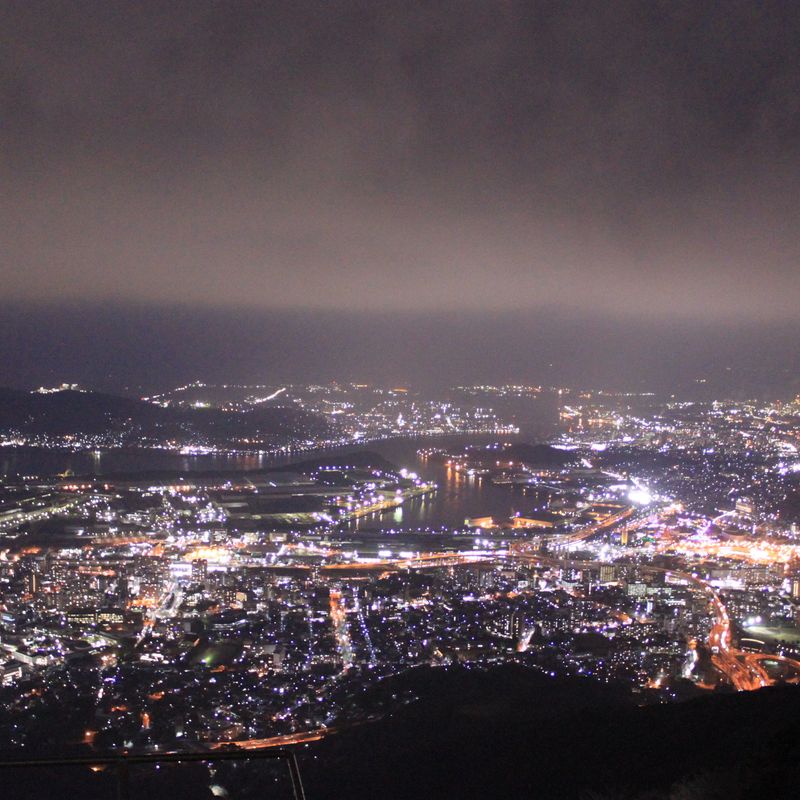 7. Nagasaki - from Mount Inasa Observatory
The view of Nagasaki City from the top of Mount Inasa was once voted as one of the best night views in the world, along with places known for their skyscrapers like Hong Kong and Dubai.
It was also cloudy when I visited Mount Inasa a few years ago, but even with the cloudy weather, I still managed to capture some nice shots: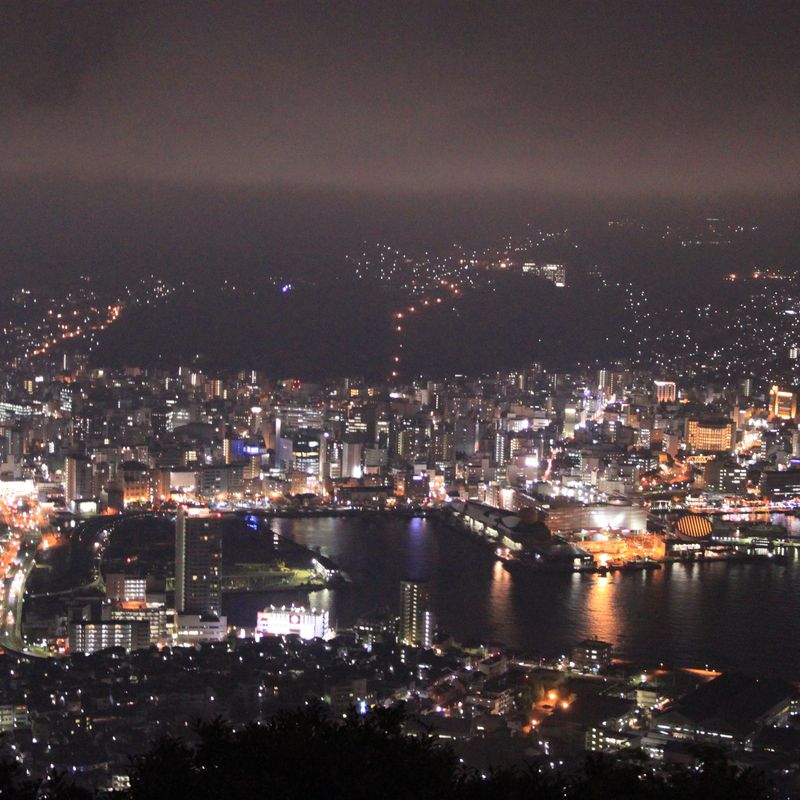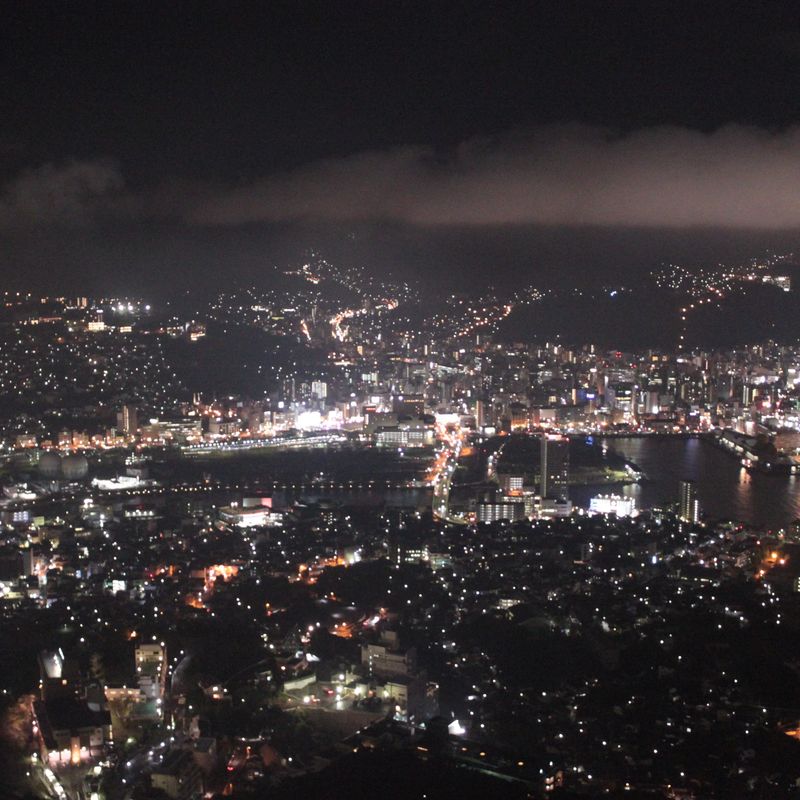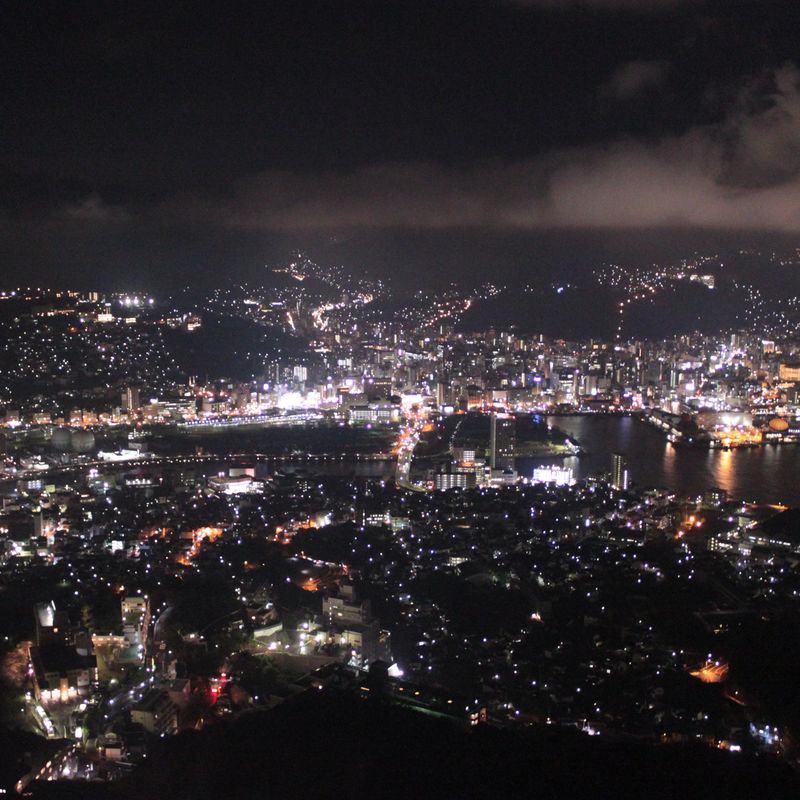 As you can see from the presence (or lack) of pictures on the listed items, obviously there are night view destinations that are still in my travel plans. Again, this list is non-inclusive, and if you discover other beautiful night view destinations in Japan, do share them.
Finally, if you've got other ideas for a tour theme, please share them with me and others at City-Cost. Thanks for reading, and safe travels!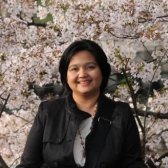 A teacher by profession, yet always a student of life. Currently living in Kanto, but in love with Kyushu.
---