Jun 28, 2017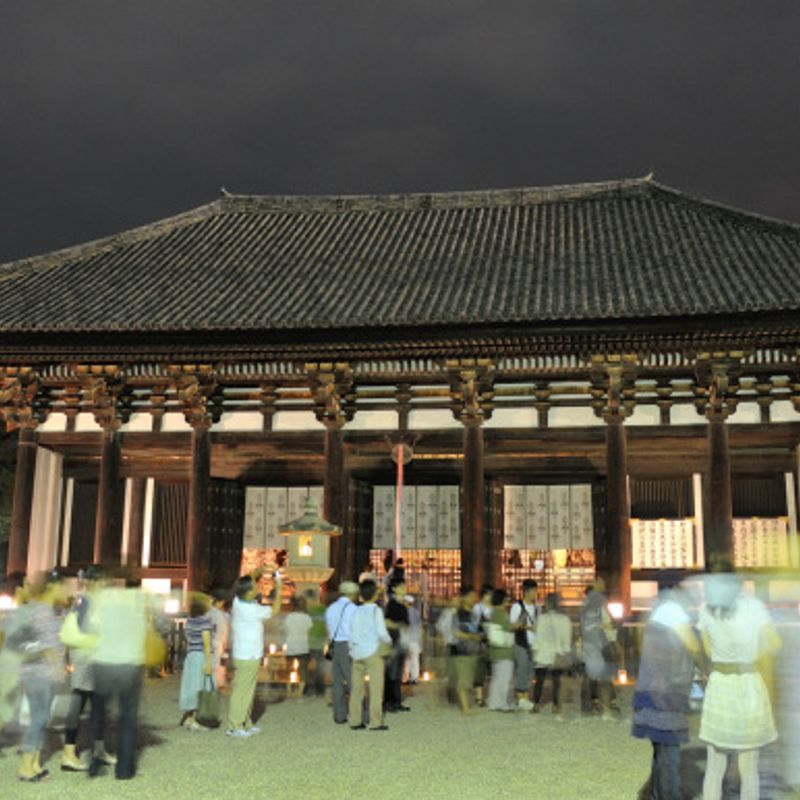 The cost of travel from Tokyo to Nara could start at the cheapest end from around 6,000 yen if using an LCC airline to Kansai Airport and a train from there to downtown Nara. A combination of Shinkansen and regular trains will cost around 15,000 yen. There are plenty of transport options available to travellers moving between the two cities which we detail below along with how much it costs to complete the journeys.
Introducing Nara
The Kansai city of Nara carries the distinction of being Japan's first permanent capital, and while this might have been over 1,300 years ago, it's an impressive claim nonetheless. It's also a claim that Nara likely wants to hold onto given that the city is in a tough neighborhood of attention seekers with Kyoto and Osaka vying for popularity at a close distance. Being a former capital then, Nara is duly furnished with the impressive fixtures and fittings that come with seats of power, and while the city will never compete with Kyoto for shear numbers of historical sites, it's home to some belters nonetheless. One of these is Todaiji Temple, until the late 90s the largest wooden structure on earth. Nara (city) is the capital of the prefecture of the same name and easy access to cities like Kyoto and Osaka as well as a major international airport could well make for a well rounded place to spend some extended time in Japan.
In answering the question, "How much does it cost to travel from Tokyo to Nara?", we detail fares and costs in Japanese Yen. Prices were researched directly from the services rather than via agencies. In most cases travel costs were researched for departures after one month. Many of these costs are subject to change.
Shinkansen + regular trains
Considering only time and ease of travel, using the Shinkansen is, without doubt, the best option.
Getting from Tokyo to Nara with Shinkansen as the primary mode of transport will mean a transfer at Kyoto. Tōkaidō Shinkansen carry travellers from Tokyo to Shin-Osaka with the regularity of the hands on an expensive Swiss-made clock. Seat reservations down to Kyoto on these Shinkansen will not be required outside of national holidays but if there are a few of you wishing to sit together, then getting reserved seats is a good idea.
Three types of train ply the Tōkaidō Shinkansen line - Nozomi, Hikari, Kodama.
Nozomi trains are the fastest option making the journey from Tokyo to Kyoto in around 2 hours 20 mins. Hikari trains take just shy of 3 hours and Kodama clock in at around 3 hours 45 mins. The difference in cost between Nozomi trains and the others is negligible really. We list the Shinkansen fares from Tokyo Station to Kyoto Station below:

| | | | |
| --- | --- | --- | --- |
| Type | Unreserved seat | Reserved seat | Green seat |
| Nozomi | 13,080 | 13,710 | 18,690 |
| Hikari | 13,080 | 13,400 | 18,380 |
| Kodama | 13,080 | 13,400 | 18,380 |
From Kyoto Station to Nara
JR Nara Station sits within a kilometer west of Nara Park, home to Todai-ji and other marquee Nara attractions. The station handles three train lines - Kansai Main Line (Yamatoji Line), Nara Line, and Sakurai Line. The Nara Line connects directly to Kyoto Station.
Fares: 710 yen
Journey times: just over one hour
Another option from Kyoto Station is to make use of Kintetsunara Station, a few hundred meters from JR Nara Station and very close to the east entrance of Nara Park. Kintetsunara Station is served by the Kintetsu Line.
Kintetsu Limited Express trains are the fastest way to travel between Kyoto and Nara ..
Fares: 1,130 yen (reserved seat required)
Journey times: 35 mins
A cheaper and slower option is the Kintetsu Kyoto Line Express ...
Fares: 620 yen
Journey times: ~ 50 mins
Combined Shinkansen and regular train costs from Tokyo to Nara
High-end (Nozomi Shinkansen (reserved seat) and Kintetsu Limited Express): 14,840 yen
Low-end (Nozomi Shinkansen (unreserved seat) and Kintetsu Kyoto Line Express: 13,700 yen
There is no way to buy return specials for train journeys in Japan such as this. For the return cost (Tokyo - Nara - Tokyo) simply double the fares listed above.
The Japan Rail Pass is valid for Hikari and Kodama Shinkansen from Tokyo to Kyoto and will also cover the journey from Kyoto to Nara via the JR Nara Line. It is not valid for Nozomi Shinkansen.
Check out the Platt Kodama (ぷらっとこだま) ticket for discounts on Kodama Shinkansen to Kyoto. Using this ticket could save travellers around 3,000 yen. The ticket is managed by JR Tokai Tours. The have information on the ticket in English here.
Local trains from Tokyo to Nara
Those looking for a bit of adventure might want to purchase the seasonal Seishun 18 Kippu (青春18切符) - 5 tickets valued at 2,370 yen each with each ticket affording unlimited travel in local trains for a full day (between first and last trains on that day). We count about 10 changes required for journeys on local trains between Tokyo and Nara (depending on departure station in Tokyo). Getting down to Nara this way will take around eight hours (without a break). Read more about the Seishun 18 Kippu on an earlier post here at City-Cost.
In paying for individual tickets on a journey like this travellers might be looking at around 15,000 yen for local train fares. Take the Shinkansen to Nara instead!!!
Flight and train combo to Nara
Nara does not have its own commercial airport. The nearest flight terminus to Nara is Osaka International (Itami / ITM). Alternatively, a little farther away is Kansai International Airport (KIX). Despite the longer distance, it is far easier for travellers to access Nara from Kansai International Airport.
LCC (budget airlines) Peach and Jetstar operate flights out of Narita Airport (Tokyo) to Kansai International Airport.
We found one-way fares with Peach from 4,290 yen (Simple Peach) - 8,020 yen (Prime Peach).
With Jetstar one-way fares started at 4,370 yen and went up to 7,670 yen for the dates we chose.
Flag Carriers JAL (Japan Airlines) and ANA (All Nippon Airlines)
One-way fares with ANA departing from Haneda Airport in Tokyo and arriving in either Kansai International or Itami start from around 12,000 yen and go to around 28,000 yen. Premium Class fares are from around 20,000 yen to 37,000 yen.
One-way fares for JAL on flights from Tokyo (Haneda) to Osaka (Kansai / Itami)
| | |
| --- | --- |
| One way | One way J Class charge |
| 12,090 - 14,590 | 13,590 - 16,490 |
Kansai International Airport to Nara
By train ...
Kansai Airport - (Ltd. Exp Haruka) - Tennoji - (JR Yamatoji Rapid Service) - JR Nara
| | | |
| --- | --- | --- |
| Unreserved seat | Reserved seat | Green seat |
| 2,360 | 2,680 | 3,640 |
Journey time: 1 hour 20 mins
A cheaper alternative ...
Kansai Airport - (JR Kansai Airport Rapid Service) - Tennoji - (JR Yamatoji Rapid Service) - Nara
Fares: 1710 yen
Journey times: 1 hour 30 mins
Itami Airport to Nara
The cheapest way to access Nara from Osaka Airport (Itami) looks to be the following series of trains ...
Itamai - (Osaka Monorail Main Line) - Hotarugaike - (Hankyu Takarazuka Line Exp.) - Umeda - (Walk) - Osaka - (JR Yamatoji Rapid Service) - Nara
Fares: 1,220 yen
Journey times: 1 hour 25 mins
Combined costs for flight and train to Nara
Very cheap: ~ 6,000 yen
With a little more comfort (flag carrier and reserved seat train): ~ 15,000 yen
Buses from Tokyo to Nara












Kanto Bus operate a night bus service called The Yanato from Shinjuku (Busta) to JR Nara Station and Kintetsu Nara Station.
Fares: Seasonal, Mon - Thurs 5,980 yen / Saturdays and hols 7,700 - 8,400 yen / Fridays 9,000 yen / Major holidays 9,500 yen
Journey times: ~ 7.5 hours
JR Bus Kanto operate the Premium Dream 11 night bus service. Departures from Tokyo Disneyland and Tokyo Station. Drops off at JR Nara Station.
Fares: 10,500 - 13,500 yen
Journey times: ~ 8.5 hours
Willer (Willer Travel / Willer Express) operate a night bus service to JR Nara Station departing from the Keio Hotel in Shinjuku and Shinjuku Bus Terminal (Busta).
Fares: from 5,980 yen
Journey times: ~ 7.5 hours
Driving from Tokyo to Nara
A potential highway driving route from Tokyo to Nara might start from Shibuya Metropolitan Expressway No. 3. From here it's onto the Tomei Expressway and then Shin-Tomei Expressway as you drive through Shizuoka and on to Nagoya. Skirt the bay area of Nagoya via the Isewangan Expressway before getting onto the Meihan National Expressway which turns into the Nishi Meihan Expressway as you approach the Nara area. South of Nara City around Tenrishi drivers to exit the highway and take the Nara Bypass which plugs right into the center of the city.
We found it difficult to find the correct highway junctions to enter into the NEXCO (Nippon Expressway Company Limited) route search, but approximate highway tolls for the drive from Tokyo to Nara are around 9,000 yen. Driving times - up to 5.5 hours.
A rent-a-car with a pick up / drop off in Tokyo and Nara might cost around 40,000 yen for a basic K-car for a day. If this looks expensive it's due to the pick up / drop off locations being different, something which almost doubles the cost of renting a car in Japan.
Have you ever made the journey from Tokyo to Nara? How much did it cost? Share your Japan travel tips in the comments.
See our 'How Much | Travel' series for more destinations from Tokyo and beyond
Getting To and From Kansai International Airport
See us on ...
Twitter: @City_Cost_Japan
Facebook: @citycostjapan
Image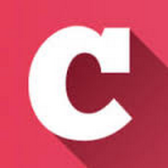 A Q&A and blogging community about life in Japan (plus a load of life-in-Japan stats!). Get your questions answered, share your experience! | Inquiry -> KyodoNewsDigital International Media | Tokyo, Japan | +81 3 6252 6402
---