Jun 9, 2017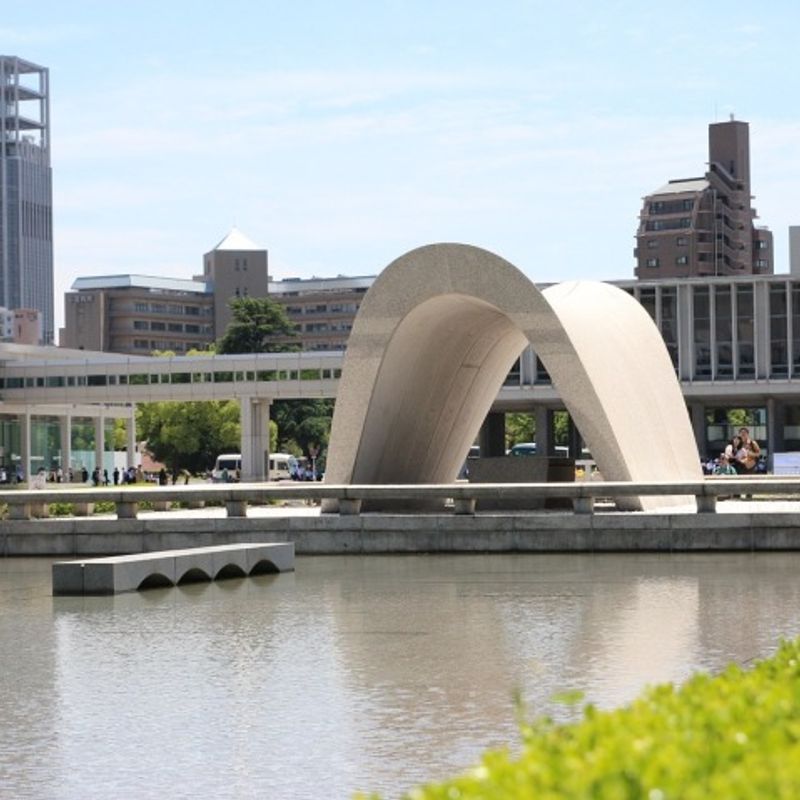 It's a journey of around 300 km from Osaka to Hiroshima. Land routes are likely to squeeze between Kobe and Kyoto before moving through Himeji and Okayama and onto Hiroshima, sometimes flirting with the Inland Sea along the way. In fact, the trip between Osaka and Hiroshima is one that, if there's no need for rush, will reward with a number of historical sights and potential for languid exploration of the Inland Sea's islands and inlets. Still, the urge to rush might be understandable. Travellers buzzed up on Osaka's infection energy have much to look forward to in Hiroshima. Despite a still recent history scarred by devastation, Hiroshima has emerged as surely a 'must see' urban area of Japan. Vibrant and exciting but without the overwhelming scale of Tokyo, Hiroshima has attractions aplenty inside and nearby the city - the Peace Memorial Park and Museum, A-Bomb Dome, Hiroshima Castle, and Miyajima tend to grab the headlines, but the city's downtown area and nearby towns like Onomichi can more than hold there own. All of these and more make Hiroshima a great place to visit and to live. There are a few options for getting from Osaka to Hiroshima which we detail below together with how much they cost.
Expensive: Shinkansen from Osaka to Hiroshima (~ 10,000 - 14,000 yen)
Hiroshima is a stop on the Sanyo Shinkansen line (actually San'yō Shinkansen) which runs between Shin-Osaka and Hakata (Fukuoka) stations. There are four types of train available - Nozomi, Mizuho, Sakura, Hikari, and Kodama. Nozomi / Mizuho trains from Shin-Osaka to Hiroshima stations take around 80 mins, Sakura / Hikari around 90 mins, and Kodama ~ 3 hrs. Kodama Shinkansen trains stop at all possible stations and given the similar costs there is no sense in using this service to go directly to Hiroshima.
| | | | |
| --- | --- | --- | --- |
| Train type | Unreserved seat | Reserved seat | Green seat |
| Nozomi / Mizuho | 9,710 | 10,440 | 14,030 |
| Sakura / Hikari | 9,710 | 10,230 | 13,820 |
| Kodama | 9,710 | 10,230 | n/a |
Earliest departure from Shin-Osaka: a 6:03 Hikari
Last departure from Shin-Osaka: a 22:26 Nozomi (arriving Hiroshima at 23:53)
*NB: Nozomi and Mizuho Shinkansen trains are not covered by the Japan Rail Pass.
Mid-range: Limited Express train services from Shin-Osaka to Hiroshima (~ 8,000 yen)
Using any trains other than Shinkansen for journeys between Shin-Osaka and Hiroshima stations doesn't appear to be very convenient. There are a lot of transfers to be make and whether or not the money you will save is worth it, is questionable.
One of the more straightforward routes we could find:
Shin-Osaka - (LTD. EXP SUPER HAKUTO) - Kamigori - (JR Sanyo Line for Okayama) - Okayama - (JR Sanyo Line for Hiroshima) - Hiroshima: Journey time around 6 hrs 50 mins
Fares: The Limited Express Super Hakuto between Shin-Osaka and Kamigori has seat options like a Shinkansen train. The table below details how much it costs across all the seats for the whole journey to Hiroshima
| | | |
| --- | --- | --- |
| Unreserved seat | Reserved seat | Green seat |
| 7,450 | 7,970 | 10,200 |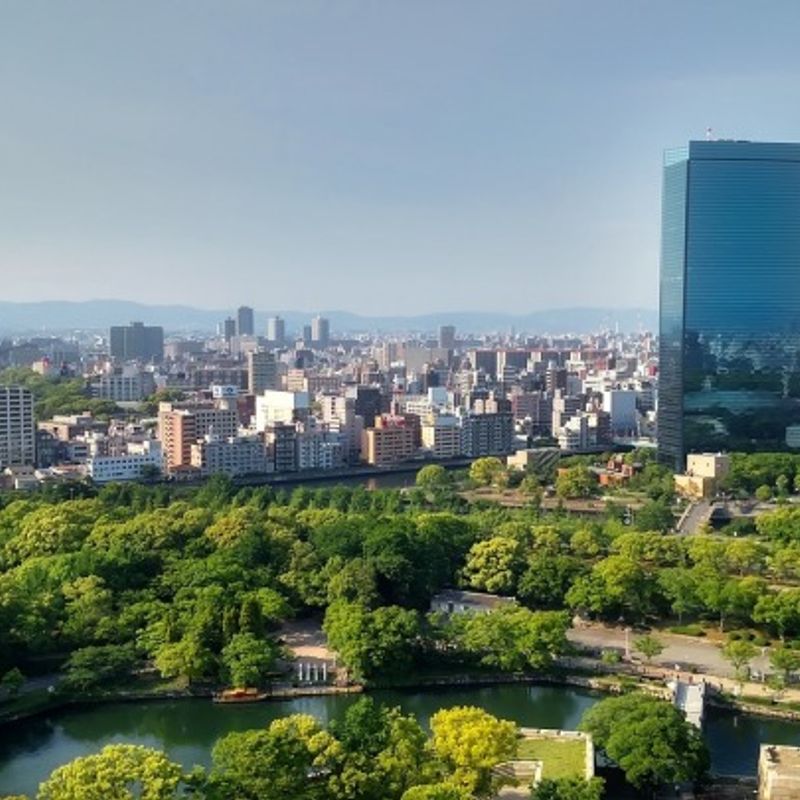 (Can drag yourself away from Osaka?)
Cheaper: Local trains from Osaka to Hiroshima (~ 6,000 yen)
To make things a little simpler with journeys on local trains, it would be better to start from Osaka Station. From here you could get costs down to around 5,500 - 6,000 yen. Journey times remain around six hours.
A typical route on local trains between Osaka and Hiroshima might see you transfer four times - Himeji, Aioi, Okayama, and Itozaki.
Journeys departing downtown Osaka stations such as Namba and Umeda are similar in cost and time but requiring of even more transfers making them options to avoid.
The Osaka to Hiroshima route would be a good choice of journey to take slowly using the seasonal Seishun 18 Kippu (青春18切符). For what breaks down to 2,370 yen for a day's unlimited travel on local trains (you'll have to buy five day's worth), Osaka to Hiroshima is the kind of distance that can be comfortably managed over a couple of days with plenty of reasons to stop off and explore. You can read more about the ticket in an earlier post on City-Cost here.
Buses from Osaka to Hiroshima (~ 3,000 - 5,000 yen)
The ever easy to research services run by Willer Travel (a.k.a Willer Express) run day and night. Most departures from Osaka are from WBT Umeda. Services arrive at Hiroshima Station. Night buses and day buses take around six hours. Most of these have made a pick up in Kyoto before getting to Osaka. Some of the fares we found are listed below:
Day
| | |
| --- | --- |
| RELAX[NEW] | 3,570 |
| RELAX[NEW](2seats) | 4,700 |
Night
| | |
| --- | --- |
| RELAX | 3,700 |
| RELAX[NEW] | 3,700 |
| RELAXWIDE | 5,400 |

As it turns out, we had a hard time searching for alternative bus services between Osaka and Hiroshima. Through www.bushikaku.net we were able to find one or two alternative to the Willer Travel options, but we had to do this in Japanese and most of services that were listed were run by Willer Travel anyway.
Osaka to Hiroshima by car
Driving from Osaka to Hiroshima looks like it will involved the use of three highways - leaving Osaka on the Chugoku Expressway (中国自動車道), and then changing onto the Sanyo Expressway (山陽動車道) north of Kobe, before making the final sprint on the Hiroshima Expressway Route 1 (広島高速道1号線) soon after entering Hiroshima Prefecture.
How much it costs to drive from Osaka to Hiroshima is hard to be exact about. From the Higashi-Osaka Interchange to the Ōzu Interchange near Hiroshima Station, highway tolls come in at around 8,500 to 9,000 yen according to the Nippon Expressway Company (NEXCO). Driving times are listed at around four hours 30 mins. Route searches with NEXCO will have to be conducted in Japanese.
For a subcompact and standard rent-a-car with an Osaka pick up / Hiroshima drop on the same day you might be looking at around 20,000 yen. It's a costly business dropping rent-a-cars off in locations that aren't where you picked them up from, in Japan. In contrast, an Osaka pick up / drop off for a rental period of three days might come in at around the same 20,000 yen cost.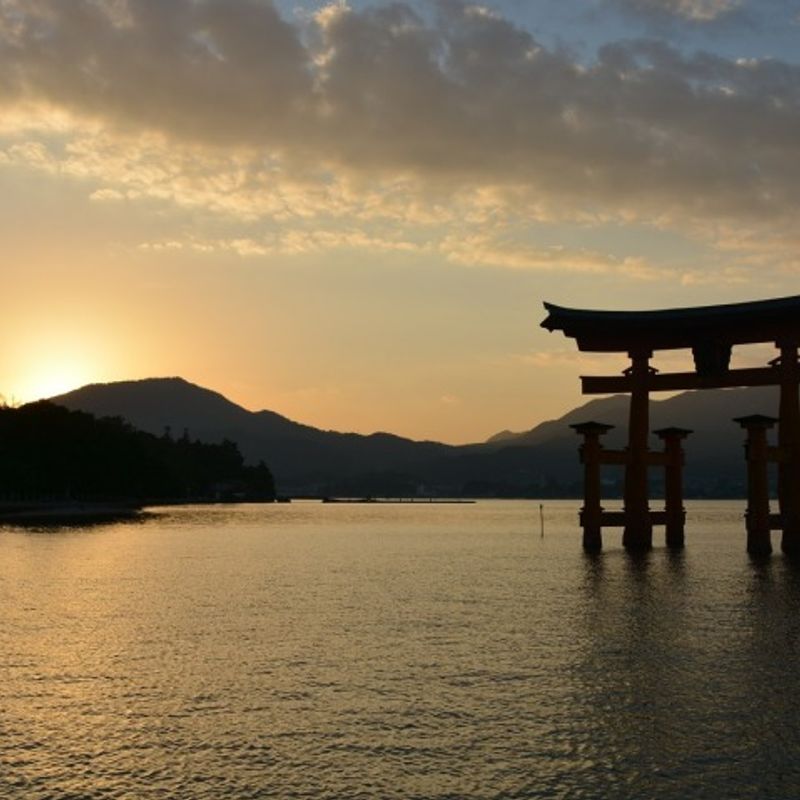 Getting from Hiroshima Station to Miyajima (~ 600 yen)
Miyajima (宮島) is just a small island close to the city of Hiroshima. The island's diminutive size belays its massive tourist appeal in Japan. Even the lightest research into travel in Japan will turn up a library's worth of images of the famous red gate (torii) that stands aplomb in front of Itsukushima Shrine. (Itsukushima is actually the island's real name but it is more commonly referred to as Miyajima).
The view of Itsukushima Shrine's gate is considered to be one of the three best views in all of Japan. While this might be quite fanciful (there are plenty of gob smacking views to take in throughout the country), it certainly is a splendid view, and the island's small town, beach loving deer, smaller temples and shrines, and some great hikes make Miyajima justly famous as a tourist spot (even for people that don't like tourist spots).
Ferries to Miyajima leave from the port a few meters from Miyajimaguchi Station. To get to Miyajimaguchi Station from Hiroshima Station take the JR Sanyo Line. Fares 410 yen / ~ 30 mins.
You can also take the tram (Hiroshima Electric Railway, a.k.a Streetcar) from a number of points in Hiroshima City, including Hiroshima Station. Get off at Hiroden miyajima-guchi. Fares 210 yen. Times unknown, but a lot slower.
There are two ferry operators between Miyajimaguchi and Miyajima. Costs and journey times are about the same for both.
JR西日本宮島フェリー / JR Nishi-Nihon Miyajima Ferry
宮島松代汽船 / Miyajima Matsudai Kissen (English available on the website)
Standard fares (one way) with both operators: 180 yen adult / 90 yen child
Taking your car on the ferry will cost from 800 - 3,000 yen depending on size. (Includes driver fare)
Bicycles are 100 yen. (Not including passenger fare)
Motorbikes from around 200 - 600 yen (JR seem to be cheaper in this regard).
Journey times are 10 mins with both Miyajima ferry operators.
How about your journeys in this part of Japan? How much did it cost you to get from Osaka to Hiroshima? What do you think is the best route to take, and how did you get from Hiroshima to Miyajima? Let us know in the comments.
See our 'How Much | Travel' series for destinations from Tokyo and beyond.
See us on ...
Twitter: @City_Cost_Japan
Facebook: @citycostjapan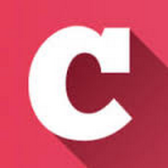 A Q&A and blogging community about life in Japan (plus a load of life-in-Japan stats!). Get your questions answered, share your experience! | Inquiry -> KyodoNewsDigital International Media | Tokyo, Japan | +81 3 6252 6402
---