Sep 29, 2015
How much does it cost to travel from Tokyo to Osaka?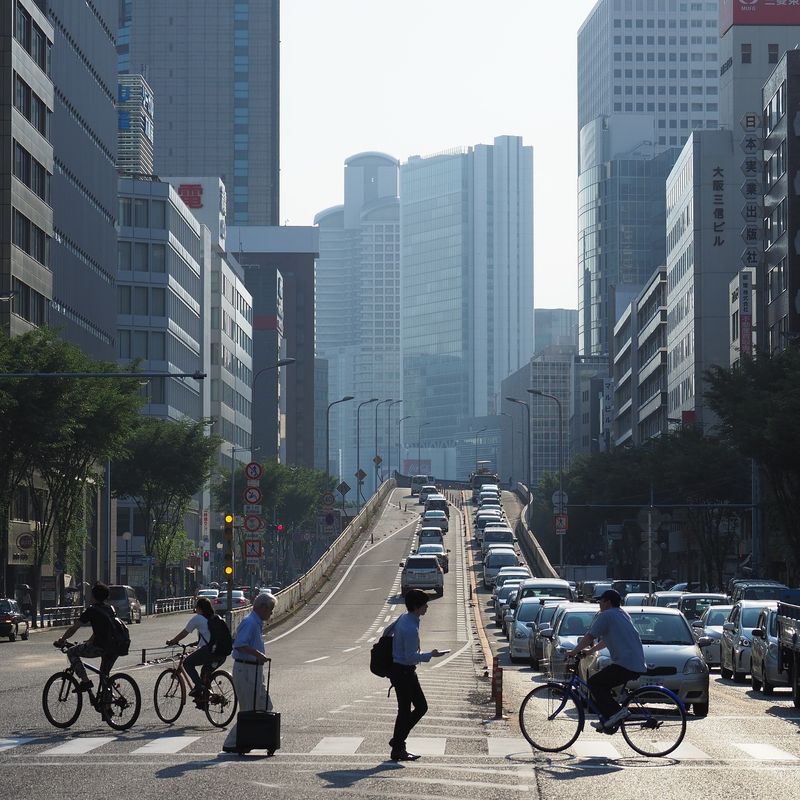 Updated December 2017 - Every day, an army of besuited office workers travel from Tokyo to Osaka, mostly by Shinkansen. It's these two cities that keep the wheels of finance, commerce, and industry turning in Japan. Unsurprisingly then, the Tokyo to Osaka route (or indeed Osaka to Tokyo) is a well connected one of Shinkansen, flights, and well established highways for those who want take the bus or drive to Osaka. While the cheapest way to get from Tokyo to Osaka is likely by bus, if you've got the money, getting from one to the other should be an absolute breeze. So, how much does it cost?
*All costs / fares listed in Japanese Yen, based on making bookings one month in advance, directly with the service, where bookings apply - all costs/fares should be considered as a guide rather than a definitive price)
Flights from Tokyo to Osaka
The flight time between Tokyo and Osaka is around 1 hrs 30 mins. Osaka is serviced by Kansai International Airport (KIX) and Itami Airport (ITM - also, Osaka International Airport). In Tokyo, flights for Osaka depart from either Narita International Airport (NRT) or Haneda Airport (HND - officially Tokyo International Airport).
Low cost carriers (LCC)
Budget airline Peach has around three flights per day from Tokyo to Osaka, departing Narita Airport and arriving at Kansai International Airport.
| | | |
| --- | --- | --- |
| Type | One way | Return |
| Simple Peach | 4,290 | 8,630 |
| Value Peach | 6,190 | 12,430 |
| Prime Peach | 8,020 | 16,090 |
You can find out more about the fare types offered by Peach here.
Also operating out of Narita Airport, Jetstar has three flights a day to Osaka (Kansai International).
| | | |
| --- | --- | --- |
| | One way | Return |
| Jetstar | from 4,270 | from 8,540 |
Jetstar's "bundles" allow for in-flight comforts such as seat selection, extra baggage allowance, vouchers and various rewards. On the flight between Osaka and Tokyo the bundles cost between 2,000 - 4,000 yen.
Two flights per day between Narita and Kansai International.
| | | |
| --- | --- | --- |
| Type | Return | One way |
| Simple | 8,120 | 4,060 |
| Inclusive | 11,520 | 5,760 |
Although the "Simple" fares with Vanilla Air look to be the cheapest flight from Tokyo to Osaka, they don't include any checked baggage. Expect to pay between 2,000 - 6,000 yen if you have baggage you need to check.
With only two or three flights between Tokyo and Osaka each day to choose from, for the dates we researched we found little fluctuation of costs regardless the time of departure. With flight times of only 1 hrs 30 mins, this is a distance that most travelers can cover without needing too many creature comforts.
Flag carriers
All Nippon Airways (ANA) and Japan Airlines (JAL) are Japan's two flag carrier airlines. Both operate flights between Tokyo's Narita and Haneda airports, and Kansai International Airport and Itami Airport around Osaka.

Flights from Tokyo (Haneda) to Osaka (Kansai Airport KIX). Around nine flights per day.
High rollers might want to use ANA's 'premium' fares:
Even with ANA's "Value Fare" the cost of their flights from Tokyo to Osaka is at least double that of flights with the budget airlines.
There are limited flights with ANA between Narita and Kansai International airports. Those that are available are more expensive than the flights listed above.
Flight from Haneda to Itami are as abundant as those to Kansai International. The cost of flying on this route are similar to those above.
Japan airlines operate around 18 flights per day from Haneda to mostly Itami, but with one or two options to fly into Kansai International.
| | | |
| --- | --- | --- |
| Type | Return | One way |
| Economy | 19,680 - 24,180 | 10,690 -12,090 |
| Class J | 25,080 - 48,380 | 12,890 - 26,490 |
The cost of flights with JAL can vary considerable, particularly with "Class J" seats, depending on the time of departure.
Flights from Narita are, as with ANA, far more limited and are a little more expensive.

If booking flights far enough in advance, travelers might be able to take advantage of JAL's "SAKITOKU Advance Purchase Fares". Deadlines for these fares are 75 / 55 / 45 / 28 days prior to departure.
Getting from Kansai International Airport to Osaka Station the cheapest and simplest route looks to be with the JR Kansai Airport Rapid Service train. Fares are 1,100 yen / 73 mins. For 1,600 - 2,500 yen journey times can be reduced to around 50 mins but will require one change of trains.
Buses run from Itami Airport to points in Osaka:
| | | |
| --- | --- | --- |
| Destination | Fare | Time |
| Shin-Osaka Station | 500 | ~ 30 mins |
| Umeda | 640 | ~ 30 mins |
| Universal Studios Japan | 930 | ~ 45 mins |
Shinkansen from Tokyo to Osaka
The Shinkansen is emphatically the easiest way to travel from Tokyo to Osaka, and the other way round. Tōkaidō Shinkansen make the run between Tokyo Station and Shin-Osaka Station with alarming regularity. There are so many trains running, in fact, that advanced Shinkansen seat reservations are rarely necessary unless traveling during peak commuting hours or during the national holiday rush.
How long does the Shinkansen take? It's around 2 hrs 30 mins from Tokyo Station to Shin-Osaka Station, depending on the train type.
| | | | | |
| --- | --- | --- | --- | --- |
| Type | Unreserved seat | Reserved seat | Green seat | Journey time |
| Nozomi | 13,620 | 14,250 | 19,230 | 153 mins |
| Hikari | 13,620 | 13,940 | 18,920 | 173 mins |
| Kodama | 13,620 | 13,940 | 18,920 | 234 mins |
First departure - 6:00 (Nozomi, arrives Shin-Osaka 8:22)

Last (direct) departure - 21:23 (Nozomi, arrives Shin-Osaka 23:45)
From Osaka to Tokyo ...
First departure - 6:00 (Nozomi, arrives Shin-Osaka 8:23)
Last (direct) departure - 21:23 (Nozomi, arrives Shin-Osaka 23:45)
Hikari Shinkansen trains take around three hrs. Kodama trains take just shy of four hrs. Unless you have money to burn, there's little need to make use of Green seats.
Refreshingly, there are few special deals or complicated discounts with the Shinkansen. Prices are pretty much the same no matter when or how you book.
One exception worth seeking out, though, is the Platt Kodama (ぷらっとこだま) which could see you make savings of 4,000 yen on Kodama Shinkansen between Tokyo and Osaka. Run by JR Tokai Tours, tickets are available from their offices or can be booked online. Platt Kodama tickets cannot be booked / purchased on the same day of travel.
What about getting back? How much does it cost for return tickets? Well, there is no such thing as a 'return' ticket. You just buy separate tickets for each journey.
The Japan Rail Pass is valid for Hikari and Kodama trains. Not Nozomi trains.
The Shinkansen terminus for Osaka is Shin-Osaka Station. If you're sightseeing, there's little of interest here. A local train into entertainment hub Shinsaibashi is 230 yen (14 mins).
Express, rapid, local trains from Tokyo to Osaka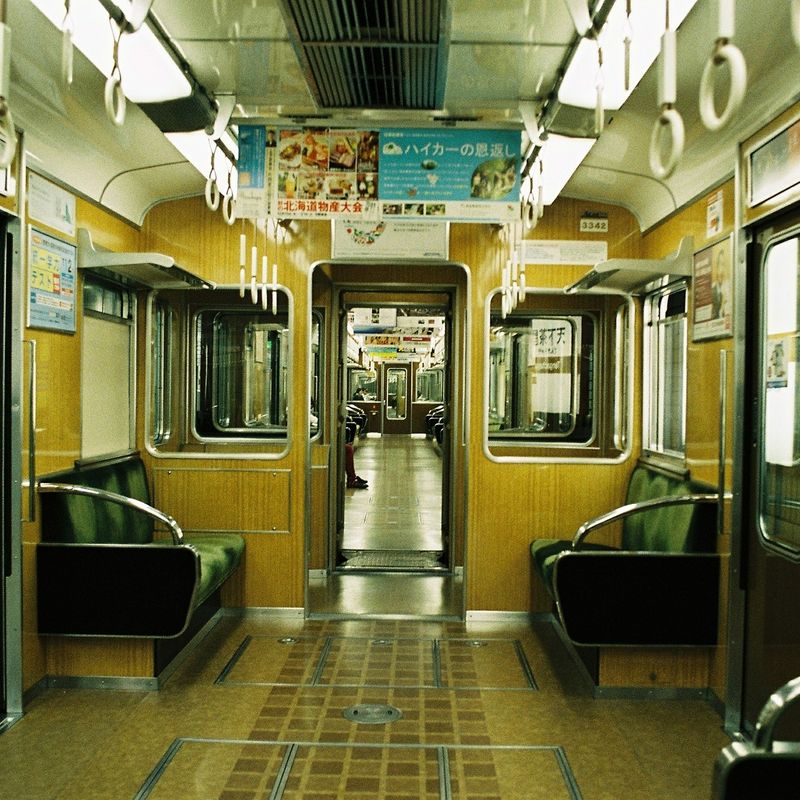 Making use of any train other than the Shinkansen when traveling between Tokyo and Osaka makes little sense. Even a combination of rapid trains and limited express trains will cost around 16,000 yen and take around eight hours. Keeping your route to the cheapest trains possible will get costs down to around 8,000 - 9,000 yen. Expect journey times of around nine hours.
During holiday periods, tight budgets and those up for an adventure might make use of the Seishun 18 Kippu which could see you travel between Tokyo and Osaka for as little as 2,370 yen. Check out our earlier article about this ticket: Make A Cheap Getaway On The Seishun 18 Ticket
Highway bus from Tokyo to Osaka
The cheapest way to travel between Tokyo and Osaka is by highway bus. In Tokyo, the largest number of services depart from Shinjuku Station. In Osaka, Umeda is a large bus hub. (Journey time around nine hours)

One way fares are in the 3,000 - 9,000 yen range. Plenty of services are available so there should be no problem getting the cheaper fares if you're on a budget.
Arguably the easiest service to make use of for English speakers is Willer, many of whose services operate out of Shinjuku (Busta) or Tokyo station terminals. Most services stop at Osaka's WBT Umeda. Willer have so many seat / coach styles to choose from on their buses to Osaka. We list just a sample.
Fares (one way, based on bus/seat type)
| | |
| --- | --- |
| RELAX with Monitor | 4,320 |
| RELAX[NEW] | 4,320 |
| RELAX (extra space) | 5,140 |
| NEW PREMIUM 2 rows | 6,890 |
| Comodo | 7,400 |
| NEW PREMIUM Economy | 7,600 |
| NEW PREMIUM Single | 8,600 |
| COCOON | 8,800 |
| EXECUTIVE | 11,100 |
The above services have a variety of departure points in Tokyo ...
Services generally arrive in Osaka at Willer Bus Terminal (WBT) Umeda and / or Namba Osaka Caity Air Terminal (OCAT). Some services go on to Universal Studios Japan (USJ).
Kintetsu Bus operate a bus service between Aneno Harukas in Osaka (stopping also at Kintetsu Namba Station, Osaka Station) and Tokyo (stopping at Tokyo Station, Ueno Station, Asakusa Station, and Tokyo Disneyland Resort. And the other way round, of course. This is a night bus services. Cost very much depends on the period of the month but range from 4,000 - 7,500 yen.
JR Bus Kanto have buses from Tokyo to Osaka departing from Tokyo Station (Yaesu South Exit) and the Shinjuku Expressway Bus Terminal (Busta). First departure is at 6:40. Last daytime departure is at 14:10. These buses arrive at Osaka Station JR Expressway Bus Terminal.
Night buses with JR Bus Kanto begin at 21:00 with the last departure at 23:50. Expect to arrive in Osaka between 6:30 and 8:30.
Day buses are the cheapest way to travel with JR Bus Kanto with fares around 3,800 - 5,900 yen. The cheap seats are similarly priced for the night buses but can go over 10,000 yen for the upper classes, and reach 17,000 yen for the "precious class".
When trying to make bookings / seat reservations online with JR Bus Kanto, you'll be taken to Japan highway bus booking platform, Japan Expressway Bus Net.
Kosoku Bus, along with WILLER, is another user-friendly bus booking platform that you can use for journeys in Japan.
Driving from Tokyo to Osaka
Expect to pay 11,000 - 13,000 yen in highway tolls when driving from Tokyo to Osaka (source: Nippon Expressway Company Limited, NEXCO). The drive takes around 6 hrs (if you know where you're going).
From Shibuya in Tokyo, drivers can take the Metropolitan Expressway No. 3 Shibuya Route out of the city. This then the Tomei Expressway after crossing the Tama River and entering Kanagawa. Stay on the Tomei all the way to Nagoya. As you loop west of downtown Nagoya, join the Meishin Expressway. This takes drivers to Osaka, approaching from the northwest. To get into town, join the Hanshin Expressway No.11 Ikeda Route, around 6 km northwest of the Osaka / Umeda Station area.
How much does it cost to rent a car in Japan?
A simple k-car will cost around 40,000 yen for a period of 12 hours, picking up in Tokyo and dropping off in Osaka. If this cost sounds high, it's because picking up and dropping of rent-a-cars in different locations in Japan is an expensive business. Contrast this with how much it might cost to rent a car in Japan with pick up / drop off in the same location -- 12,000 - 17,000 yen for period three days.
If you have any answers to the question, 'How much does it cost to travel from Tokyo to Osaka?', we'd love to hear them. Join in the conversation below.
(NB* This post was updated as of December 2017)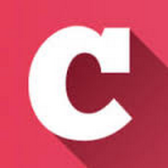 A Q&A and blogging community about life in Japan (plus a load of life-in-Japan stats!). Get your questions answered, share your experience! | Inquiry -> KyodoNewsDigital International Media | Tokyo, Japan | +81 3 6252 6402
---
3 Comments
I am afraid the above-mentioned rates for JAL flights are incorrect... Its SAKITOKU fares are much cheaper, from ¥7,100 for Tokyo (Haneda) to Osaka (Itami), much cheaper than Shinkansen. http://www.jal.co.jp/en/dom/waribiki/super_sakitoku.html Its Class J is only ¥1,000 on top. http://www.jal.co.jp/en/dom/service/j/

@EnjoyJP Thanks for the updates!

Traveling from Tokyo to Osaka I've typically used the shinkansen. It this kind of distance it's probably the easiest way to get to Osaka. As good as the shinkansen is (and it is very good) it isn't half expensive. I suppose you get what you pay for in this case. Taking the bus from Tokyo to Osaka should really only be considered if money is very tight. As a foreigner in Japan, I've found the night buses to be a bit tricky to use especially when departing from Tokyo station. It's been a while since I've done it but in my experience you have to find your way in the dark around a whole bunch of bus company representatives, and their temporary desks set up outside the station, to try and find your bus. Plus, as the distance from Tokyo to Osaka really isn't that long, you'll end up arriving in Osaka at an absurdly early time when nothing is open. This means having to kill a lot of time while feeling knackered from the journey. I'd be interested to hear from others if taking a flight to Osaka is worth the to and fro from airports given the comparatively short distance between the two cities.