USER BLOG
Join the best expat community of Japan. Now!
Share your Japan experience

Create blogs/Join the Q&A

Earn points and get rewards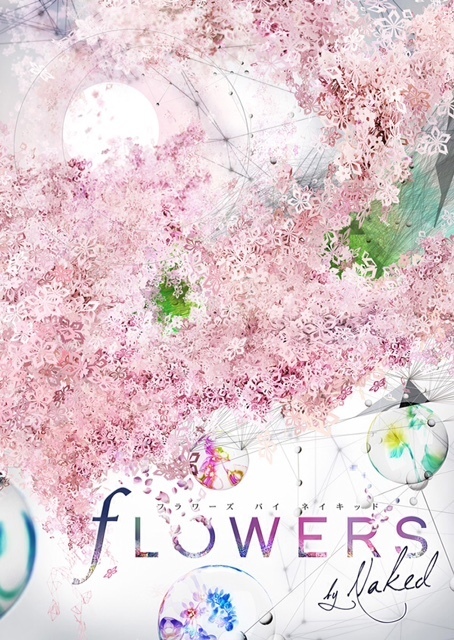 Indoor Hanami event in Nihonbashi
Spring is almost here! Many people living or visiting Japan are expectant of hanami in this season. But don't you worry about the weather? For me, YES. Everytime I go out for some activity, it rains. I always bring rain to events..when watching professional baseball games, going to Disneyland, driving to the beach... We call such person as Ame-onna (雨女; ame means rain, onna means woman, if the person is male, Ame-otoko 雨男; otoko means man) . When it rained on the day of the event, I would cancel the it (or the event would be cancelled automatically), and wait for another chance, then find something different to do. But what if it rains on the day of hanami? The best season of hanami is too short as the flowers fall very soon, and you might have to wait for A YEAR for the next chance of hanami... If you are Ame-onna or Ame-otoko, and really worried about missing the opportunity, you can visit an "Indoor Hanami" event in Nihonbashi, Tokyo. Last week, I enjoyed hanami with my Ikebana friends."Flowers by NAKED" event is getting famous through social media with its beautiful pictures. NAKED is a group of creators holding many events highlighting projection mapping or other latest technologies. "Flowers by NAKED" is a collaboration of flowers and digital art. Not only visually, it appeals to our five senses using many cutting-edge technologies. (You can search on Instagram with hashtag "#flowersbynaked".)At the entrance, there is a Big book. This book is about three meters high and shows breathtaking beautiful pages of flowers with projection mapping. Also, you can smell the fragrance of the flowers. Don't forget to take pictures and breathe deeply here!Passing by the Big book, there is a wide screen displaying Mosaic of flowers. With the language of flowers, the flowers appear continuously, one after another. Find your favorite one.Then, you will find a ball-shaped object, Dandelion clock, surrounded by shade curtains. Something tricky will happen on this dandelion puffball when you do something... Do and see it for yourself!After the magical dandelion, you'll step into the world of Frozen flowers. They are not actually frozen, but look like they are in ice in some freezing area. The flowers used here are dried (or processed with chemicals) and delicately covered with thin glass. Blue and white lights make the area look really icy. Enjoy the winter before proceeding to the spring room.Then you will walk through Bamboo corridor. This passage is a work collaborated by our Ikebana school headmaster and NAKED, created from SO MANY bamboo trees. (More than 1,400 sheets of sliced bamboo!) Bent, twisted and tangled bamboo work expresses blowing strong wind that brings us the spring. The huge work is illuminated with colorful lights and we can enjoy the reflections, too.After the spring storm corridor, we finally arrive at Hanami area full of cherry blossoms. Cherry blossom trees spread over our heads (actually they are artificial flowers, not real), and real trees are displayed in a large glass vases, and the thousands of flower petals made from papers are floating at the top, creating the very soft, calm, relaxed but brilliant and gorgeous space that gives us an illusion of being under the fully-bloomed cherry flowers.If you feel like having a sip of a cocktail for more hanami mood under the cherry blossoms, there's a bar featuring Sakura cocktails and sweets. (But remember that you can't sit on the ground as it is very crowded)While you enjoy the drinks, you can also enjoy the elegant dance show with sakura projection mapping. The performance in the storm of cherry petals is worth seeing and taking a video of .Beside the bar, a beautiful sakura-colored dress designed by famous Japanese fashion designer Keita Maruyama is on display.Now we are going to finish this hanami tour, but before the exit, we can leave the flowers which we bloom by ourselves. Stop at the wall on your left and touch the screen, then something happens....At the exit there is a mysterious labo, The secrets behind the garden, which creates this flower event. Honestly, I was not sure they are really related to the event, but some girls were absorbed in taking pictures.Outside the hall, you can enjoy shopping for many kinds of flower-designed goods such as confectioneries, aroma oil, apparel, stationary and ornaments.The weather in Tokyo is still unstable and cold. So should you miss the hanami opportunity, don't be depressed. Visit Nihonbashi for the "Flowers by NAKED" event!This event is held until March 20 (MON) in COREDO MUROMACHI 1, accessible from Mitsukoshimae-station on Tokyo Metro Hanzomon or Ginza line. The ticketing booth and entrance is on the 4th floor and the venue is on the 5th. Opening hours: 10:00 to 20:00 ( admission until 19:30) Ticket for adults: 1400yen, children: 900yen. For details, visit the official page. English available. http://flowersbynaked.com/
yoona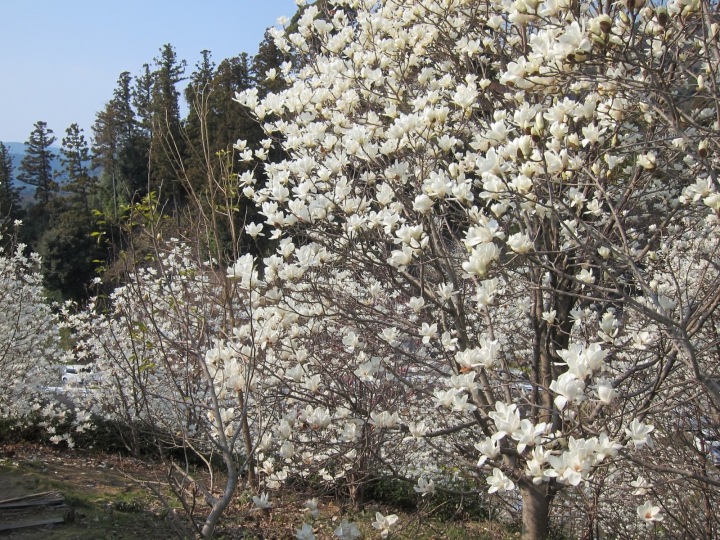 Magnolia festival in Fujieda (Shizuoka)
It is the beginning of spring and you can find everywhere plum blossom and cherry blossom. But there is another very beautiful flower you can find around whole Japan. The very beautiful magnolia in white or pink. During my trip to Shizuoka I used the good weather to visit a magnolia festival. Southwest of Fujieda (Shizuoka) you can find the Jurinji shrine, which is a very small cute shrine. But the main attraction is the small hill next to the shrine. You can find many beautiful magnolia in white in pink there. It is like an ocean of white flowers. I´ve never seen so many white magnolia before. So I was very happy and enjoyed it very much.There is a small way around the hill where you can enjoy the flowers and also you will have a beautiful view over the city. If you are close to Shizuoka, I recommend to take a small stop there!
Crazydeath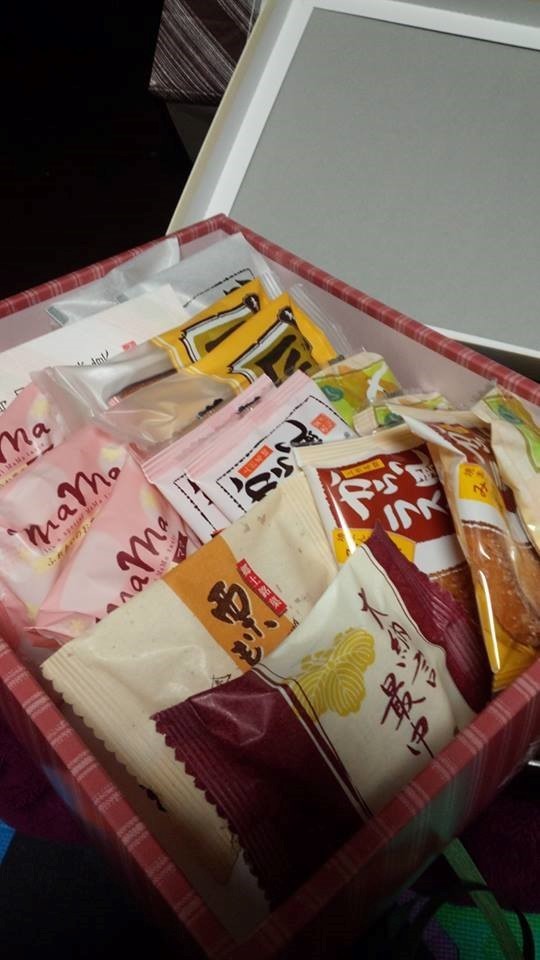 The highs and lows of Omiyage
Japanese love giving omiyage when they go somewhere for a visit. In some situations you are socially obligated to bring something back with you, especially if you are "inconveniencing" someone else without your presence. One such situation is taking "nenkyuu", or paid-leave, to go travel or vacation someplace. Often the members of the staff room will expect to also partake in your adventure by indulging in something tasty that you have graciously brought back with you. Omiyage often includes anything from chocolates or normal snacks you would get but the packaging happens to have the local characters face on it. But this isn't the only time omiyage is appropriate. Other reasons you could receive omiyage is for celebration(less likely), or regret (most likely). Because omiyage is so ingrained in Japanese culture, you can buy it almost anywhere, even at rural (yet large enough to have a store that sells something) out-in-nowhere train stations where you wouldn't expect to see a box of nicely individually wrapped confectionery. I always knew where my co-workers had gone during their obon or New Year's vacations because the packaging would conveniently have the name of the place written on it. It was especially nice when the teachers I worked with went outside of japan, because it was guaranteed the snacks would be different from the usual chocolate or "senbei" rice crackers. I think the strangest thing brought back was some reindeer jerky from Finland. I honestly can't say what the best thing brought back was, because well, I generally like most things sweet or salty or savory or food, I like food. That being said, a few of my favorite things that I can easily recall are some wafer crackers with a sort of thin creamy filling. I've seen them different places, often reflecting the region. For example, Tochigi which is famous for strawberries has a strawberry filling. Another I remember well is from Ashikaga (ironically also in Tochigi. I'm guessing you gotta go to Tochigi for the snacks). The look of it is unimpressive. But oh the taste. It's sweet but not too sweet with a crispy outside and soft inside. Having just one will certainly make you want another...until you realize just one little rectangular prism of goodness will set you back 120en. They aren't even the size of a mouthful really. But they are great to get as a gift. So, you know, if you happen to come to Ashikaga for the wine festival in November, or the fireworks in August, or the flower park during spring or Christmas, check around the stations. You are bound to spot them. But nicely packaged food isn't all that it's cracked up to be. Sure you get to try lots of different things, but that also means you have to smile and thank someone politely...even if you don't like the item. Every year, the PTA would provide omiyage for the staff after the sports day or other such activity where the teacher must have been "inconvenienced" and needed to celebrate for a job well done. This is what I was told anyway the first year I got a pile of sweets on my desk. They were all the same basic omiyage, "anko" or sweet bean paste. In small amounts, or when I am really craving something super sweet, anko can be good. But four large dumplings are just too much. They are also encased in an overly sweet wafer of cakey casing that sticks to your teeth. It's kind of like eating a heavy chalky sugar paste that sometimes also has a random chestnut stuck in it just to add to the chalky grit. Really not the best gift to get. And their expiration dates always seem too soon. I don't like wasting food, but I can say a few of these went in the trash. These must be a regional specialty because on another occasion I received a whole box of these same sweets. This time as a "sorry I inconvenienced you by hitting you with my car" gift. Super sweet right? I think I might have eaten the whole box for dinner out of sore and because my body hurt too much to cook. But that's a story for a different blog. You can check the first part out here. But these weren't the worst omiyage I've ever eaten. No that title belongs to a box of delicious looking mochi balls (smooshed up gluttonous rice cakes) that I bought myself for my colleagues. To be honest I just wanted to try them myself. Bad decision. But they looked so good. Powder covered chocolate flavored sticky rice balls on concurrent to eat sticks! How could I go wrong? Well let me give you a back story as to where I got these first. On a whim, a friend of mine invited me to climb Mount Fuji with her and her family. Because it was on just a whim, and I didn't really do much research or think too much about the trip, I was highly unprepared to say the least. Dangerously so. And. It made for a very hungry lady when she finally made it to the bottom (5th station, so not actually the bottom) of the mountain. But you remember that friend and her family? Well, me not being a nice friend had left her behind thinking we could just meet up the next day before our bus ride. There aren't that many places near the bus stop, so it wouldn't be hard. That was my thought anyway. So hungry tired me went in look for omiyage while I waited around for the friend to show. Let's just say I had ample time to make my decision and I finally settled on this. Looks good right? That's why I got it. I wanted to try it before bringing it back to my office of teachers ready to share my harrowing story of climbing Fuji. Turns out I didn't want to share this with them. It was bad. Really really bad. And I had just done enough physical exertion that should have made anything seem edible. Not these. That white powder coating is not sugar like I had thought, but in fact cornstarch, straight unflavored cornstarch. The texture of the mochi was also off, not sticky and soft but had a gelatinous putty like feel to it. And that chocolate taste it promised, I'm still looking for it years later. Whoever made these either never tried them, or was too cheap to care and change the recipe. They are the worst and please never submit your co-workers to these monstrosity of omiyage. unless you don't get along with them, then by all means make a trip out to Mount Fuji and stock up.
edthethe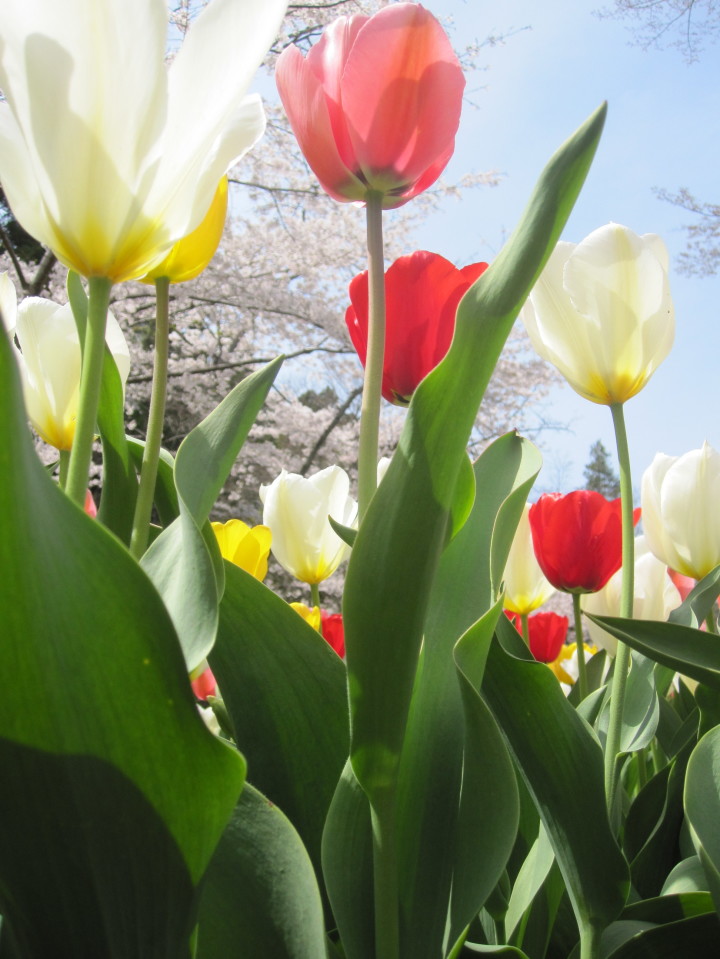 Bring on the Hanami
Flowers are some of my favorite things on this planet. Along with food and good friends, ninety percent of the photos on my computer are comprised of these three simple things. And then a large chunk of these are all date stamped between the end of March and the beginning of April, hanami season. That time of year when the weather starts to shift from super cold and bitter winter winds to that light and gently warm breeze of spring. The days suddenly begin to stretch out and dusk becomes just late enough that you can finally enjoy yourself after work. It's this time of year when everyone begins to peek their heads out of their kotatsu and finally stretch their legs after the winter hibernation. After being holed up for a few months, it's finally time to see friends again, invite people out for drinks. What better place than under the cherry trees. Now, in my experience there are two kinds of hanami. The more personal private one, where a couple of friends or just a couple dating will get together and have bento and a drink or two. The romantic feel of the petals floating around while you share an intimate time enjoying each other's company. Then there is the second larger style, where everyone gets together, brings food and or drinks to share, and each person seems to invite someone. The more the merrier right? More friends, more food, more booze. So what happens if you get invited to a hanami and no one gives you the deets about what to bring and for how many? Well you can do the smart thing and just ask, or you can be more like me and just wing it. A good and easy go to would be just about any snack food. No one will judge if you show up with just a bag of (insert favorite deep fried crunchy salty and or sweet item from a nearby convenience store) and an onigiri of your desired variety. This is just incase others were expecting you to bring your bento and you can just play it off as not being too terribly hungry. I've seen beer and a stick of chicken for lunch. This brings me to the next thing to be sure to bring. . If you don't drink then just ignore this bit, but alcohol, particularly beer and chuhi(fizzy cocktails in a can) are the standard hanami fare. You will even find non-alcoholic beer being had by the non drinkers so that they can fit into the true hanami vibe. Or you know, just bring a bottle of water to cut the calories you are probably going to partake in with that bag of (delicious full fat, savory sweet and most likely too small to fill your tummy snack) and onigiri. Seriously, no one is judging. Except this guy. He thinks it's blasphemy if your cup isn't full, even if you've never met before and are two picnic blanket parties over. He flagged a few of us down and invited us to a few rounds of beer and some mumble-y conversation. Very good fun! It wasn't the first or only time that I've been invited to join other groups enjoying the blossoms. Just don't forget to bring that bag to share with these guys and gals too. But maybe you are more of a foodie. You'd like to make something to bring and impress your friends and the locals you are bound to meet. Well, Japan loves its food, whether it's celebrities eating food, making food or just walking around a town explaining where all the food is, you will see it on almost every Japanese TV channel. So during hanami season, everything becomes picnic based. The recipes they show can almost always be used in bento for the small group hanami or made in larger quantities to be shared with the many friends and new acquaintances at the bigger parties. Remember the above mentioned friendly drunk guy, this was his hanami spread. And of course it was shared just like the beer. . Often the ingredients are simple, but presentation has the most impact. No matter your cooking skills, if you put it in a pretty box that matches the season, and you have napkins to go with it, everyone will think you put so much effort into preparing such a wonderful meal, even if you just went to Daiso or some other local 100 yen shop. At the end of the day though, it's not what you bring, but enjoying the company you are with, and the natural beauty that Japan's spring brings for such a short time each year. So stay out until the moon comes up, or much later, but do enjoy at least one hanami this year.
edthethe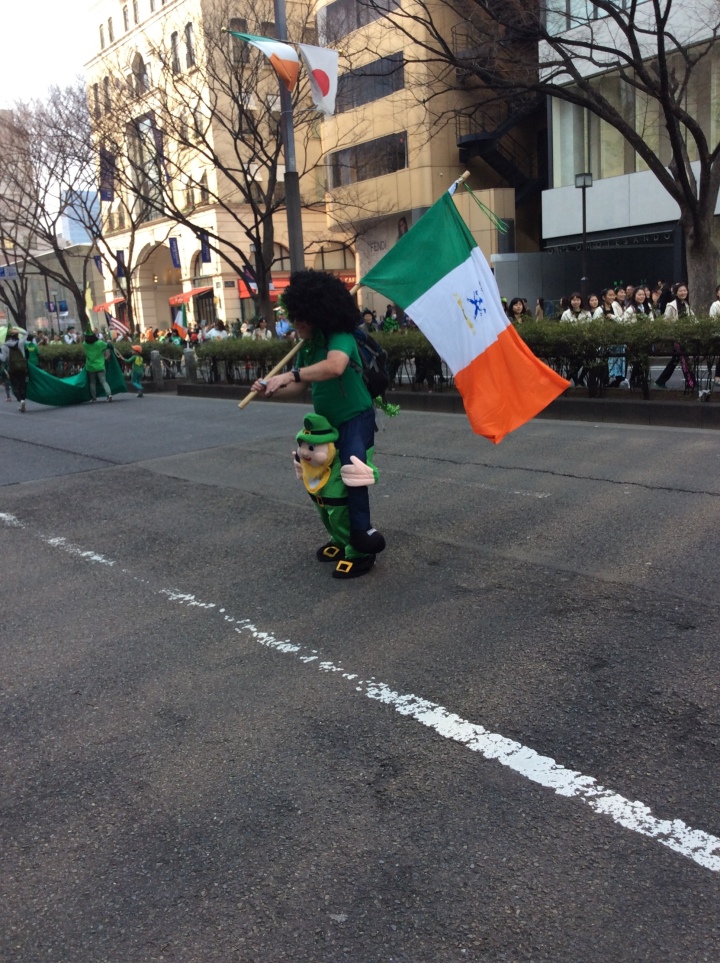 St Patrick's Day Parade and I love Ireland festival
The highlight of the Irish calendar in Japan is the St Patrick's Day parade and I love Ireland festival in the Omotesando / Yoyogi area of Tokyo every March. For the past 25 years the Irish have been painting the town green on the Sunday closest to St Patrick's day, which is March 17th annually. The after festival was only added in recent years, but it is proving to be as popular as the parade. I have been to most of the parades in the Kanto area over the years, but the one in Omote Sando is by far the biggest and best. And this was the first year my family attended the I Love Ireland festival.St Patrick's Day ParadeThis year St Patrick's day was on a Friday and the closest Sunday was the 19th of March, this past Sunday. We made our way to Tokyo to meet up with some of our Irish-Japanese community to enjoy the biggest St Patrick's day parade ever to be held in Tokyo. Apparently this year they reached their maximum cap of participants of 1,500 people. The number of spectators has yet to be confirmed, but judging by the crowd on the day, there were twice the number or spectators as participants, if not more. In keeping with the traditional festival back home, most of the spectators were wearing the colours of Ireland: green, white or orange or a combination of them all. There were lots of people donning leprechaun hats or wearing shamrock badges on their clothes, I saw quite a few people with shamrocks or flags painted on their face and there were even people in Irish kilts. The parade loops the main Omote Sando thoroughfare. The road is 2 lanes wide each side, with a divider between the sides. The parade heads east from the entry / exit point and then loops to come West on the far side of the road and loops again at the bottom of the road and East to the entry / exit point. They close the whole road for about 45 minutes and for the rest of the time they work with sections. The full loop takes about an hour and a half, but each viewing point will only see the parade for about 30 minutes. You can walk with the parade from the sidewalk, you are not allowed enter the road where the participants are performing.I have been to the Tokyo parade a number of times over the years, as has my eldest child, but it was the first time for all three of my girls to enjoy the festivities. They were absolutely mesmerized by the marching bands, dance performers and the variety of performers participating in the Sunday parade. This year there was even a Niall Horan fan club participating in the event. Niall Horan is an Irish singer-songwriter and guitarist, best known as a member of the boy band One Direction. The kids enjoyed the comedians dressed up as if they were leprechauns riding on another leprechaun. They also enjoyed all the Irish music, Irish dancing and Majorettes. But my personal favourite was actually the Samba music and Samba dance performers. Unlike the parade in Dublin, which is an event worth enjoying at least once in your life, there are no floats. The Tokyo St Patrick's day Parade is mainly live performances. The parade started at 1 pm and the last act were exiting at the entry / exit point at around 2.30 pm. We had walked down toward Harajuku to catch the Samba act again before it exited the parade, but we got caught in a people wave and couldn't stop to spectate. It was by no means dangerous or intimidating, but such are the crowds that attend the Tokyo parade. We decided to walk with the crowd as we were going on to Yoyogi park for the I love Ireland festival anyway.I love Ireland FestivalThe I love Ireland festival is held in Yoyogi park, down beside the NHK studios in the Yoyogi Park outdoor stage area. There are dozens of booths selling Irish food and drink and general festival stalls and booths. The stalls and booths are open from early morning and there are a variety of live performances, such as music and dance, on the outdoor stage at different times during the day. There is a kids booth in the festival and this is where you can get the kids faces painted with shamrocks or Irish flags. If you would like to enjoy the live performances, there is seating for about 150 to 200 spectators in front of the stage, plus lots of standing room. You can hear the music from the stall / plaza area too. The stage area was completely packed on Sunday and there were plenty of people watching from the plaza area as well. The stage viewing area was a sea of green. The main stage performances on the Sunday afternoon were musical, one had some Irish dancers perform too. The Irish Ambassador to Japan, Anne Barrington, spoke on stage on Sunday afternoon and stayed around to enjoy the festivities for a time after. I could hear so many true Irish accents at the festival in Yoyogi park and most of the people I spoke with originated from Ireland. There were of course lots of Japanese in attendance, some of whom have a connection with Ireland in someway, some who are fans of Ireland and some who had just come to see what all the "Rí rá agus ruaile buaile"(Irish for the noise and atmosphere created by folks having a good time) was about. There was also a large percentage of foreigners a lot of whom were Americans, some who are stationed in Japan and some passing through. I even met one Irish-American family who had timed their visit to Japan, just to witness the Tokyo St Patrick's day parade and I love Ireland festival. Event DetailsSt Patrick's Day ParadeDate:Annually on the closest Sunday to St Patrick's Day March 17thTime : 1:00pm - 3:00pm Venue: Omotesando - Harajuku, Tokyo Access: 5 minute-walk from JR Harajuku Station or Tokyo Metro Omotesando Station, minutes walk from Meiji-Jingu Mae metro station.I love Ireland FestivalDate: The day before (Saturday) and day of (Sunday) the St Patrick's day paradeTime: 10 am to 6 pm / 5 pmVenue: Yoyogi Park Outdoor StageAccess: Minutes walk from JR Harajuku Station and about 7 minute walk from Metro Meiji-Jingu Mae station.More information on St Patrick's day events on City-cost.com: https://www.city-cost.com/blogs/City-Cost/G6QDz
Saitama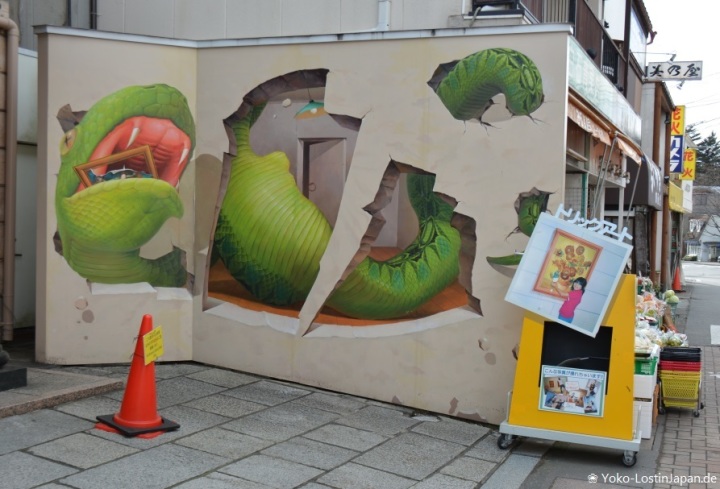 Cool Japan: Taking Awesome Photos with Trick Art
Japan is a country with many amazing things. Not only because of this more and more tourists come to Japan every year. They want to experience the traditional and modern specialties on their trips. One of these modern facilities is appearing in more and more cities in Japan: Trick Art Museums. Isn't it cool to take some awesome photos on your trip? Here we go! Trick Art Museums are a perfect combination of art and amusement. The two-dimensional paintings in these facilities are created with an optical illusion technique which will make them look like 3D art. The human instinct normally wants to judge and observe things as they are, but trick art makes this complicated. On the first view of photos taken with trick art, the brain can't decide if you are really touching a giraffe or are close to being eaten by a shark, because they look so realistic (if you are a good actor). So the art work can lead the brain to make mistaken judgments about what the eye observes. Isn't this amazing? While visiting a Trick Art Museum you can experience many art works with this effect. Furthermore, some pictures will be seen in a different way if you change the angles of view. You should try it out and will definitely be impressed. Some other works have a hidden puzzle – for example finding animals in a landscape or guessing what will be seen in the lamp reflected from the table when you turn off the light. Our brain can make amazing things, you just need the chance to find this out. You can experience the illusion in a magical room which makes one of you look bigger or smaller. Or maybe let your friend look like your mirror image. The imagination knows no limits. Mainly the Trick Art Museums are split into several areas, so you can experience more than one topic at each facility. They all have their unique art works, however some might be similar. So, even if you visit more than one Trick Art Museum in Japan, you can always find something new. Normally, you will find a description to all art works in Japanese, English and sometimes Chinese. Some of these also include a sample picture with a pose you could make. However, you are free to choose whatever you want. Also, staff members are really helpful and teach you about the right angle for taking the perfect photo. If you want to visit a Trick Art Museum make sure you go there in a group, at least two people, so one can take the photo and the other one can pose. If it is not so crowded, staff members can help you, but it is recommended to take the photos by yourself. So don't forget your camera or smartphone. The entrance fee varies between the locations, but mostly you have to pay 700 ~ 1300 Yen for adults. Students until middle-school-age pay a bit les and children up to three years are free of charge. Some Trick Art Museums in Japan Because the most tourists come to Tokyo, the easiest to reach would be the Tokyo Trick Art Museum in Odaiba. You will find it in Decks Tokyo Beach Island Mall on 4th floor. Enjoy taking photos at the Edo Area or meet Japanese monsters at the Haunted Mansion. At the Trick Art Gallery you can find art work with animals, but also parodies of famous masterpieces. Just opened in September 2016, the Yokohama Trick Art Cruise is a new highlight of your visit to the harbor city. For sure, most of the art works inside have a harbor-theme. You can sit on a sofa with a seal, steal the treasure of a skeleton pirate, and go diving. There is a jungle area, too. The location inside the Yokohama Landmark Plaza is a good one, because it is just next to popular shops such as the Pokemon Center, JUMP Shop und Ghibli Store. Another museum is the Takao Trick Art Museum located at the foot of Mr. Takao close to Takaosanguchi Station. It already opened back in 1996 in the west of Tokyo which makes it one of the oldest Trick Art Museums. Here you can find a lot of Egypt-themed art works. Take cool photos at the Floating Palace or with animals at the Nature Park of Pharaoh. After or before your visit to Trick Art Museum Takao you can enjoy the nature of the mountain area. The Trick Art Pia Nikko is the largest site of these kinds of museums in Japan. It is divided into different corners including objects from famous world paintings and sculptures. You have the chance to take photos in a waterless aquarium, a cage-less zoo or inside an Egypt-themed area. Furthermore the Trick Art Pia Nikko is located close to the famous theme park Edo Wonderland. Here I have a list of Trick Art Museums in Japan Tokyo Trick Art Museum (Odaiba) Trick Art Museum Mount Takao (Tokyo) Yokohama Trick Art CruiseArtrick Museum Yokohama Daska Trick Art Museum Atami Trick Art Museum Kyu-Karuizawa Trick Art Pia NikkoYufuin Trick Art Meikyukan Museum (Oita) Nasu Trick Art Pia (Tochigi) Trick Art Museum NagoyaTrick Art Museum Matsushima
YokoLostinJapan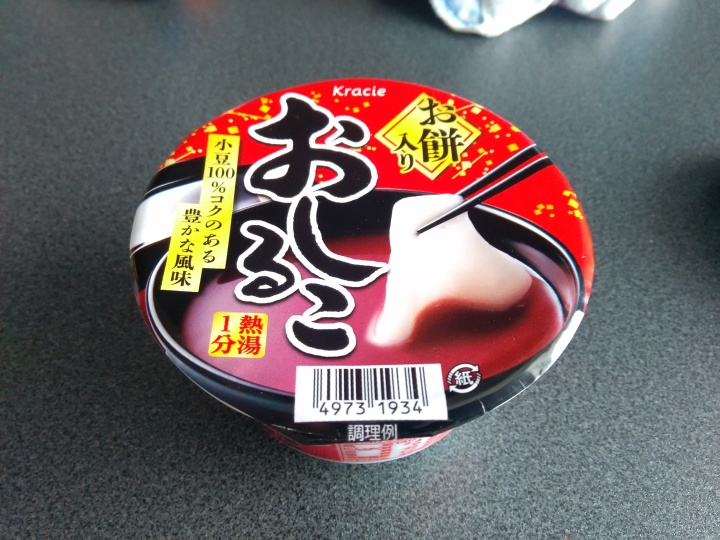 INSTANT oshiruko (rice cake in red beans soup)
Oshiruko is the traditional new year food where you have a nice slice of a grilled mochi inside a bowl of hot steamy sweet red bean soup. If you don't want the hassle, there is in fact an instant version of this traditional food available at supermarkets. All you need is hot water and patience of about 1 minute.These were sold as a pack of 3, costing around 200yen total.Open it, and the inside looks like fish feed and stylophone.You pour the hot water into the little bowl, and this is how it looks like after a full minute of waiting.Give it a good stir, and you will find the melted mochi inside the red bean soup.The taste is decent but the soup was rather watery. The rice cake was very (and too) soft. Overall, it was disappointed considereing how much I like oshiruko. For a quick sweet red-bean snack that required little to no prep, this choice isn't the worst, but yea, it just doesn't come close to the real thing.
Jackson