USER BLOG
Join the best expat community of Japan. Now!
Share your Japan experience

Create blogs/Join the Q&A

Earn points and get rewards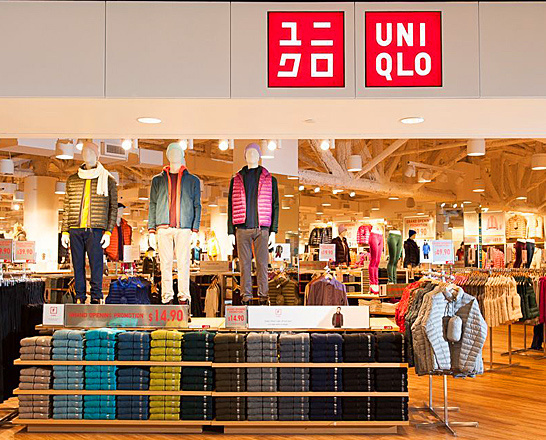 THINGS TO KNOW ABOUT JAPANESE FASHION!
In Japan one of the first things that you can notice how well everyone here is dressed.There is a certain refined quality to Japanese street fashion, despite the fact that it is very similar to its western counterparts.Many classic western fashion brands are available in Japan, such as H&M, Zara, Nike, Forever 21, along with higher-end brands such as Armani, Louis Vuitton and Ray Ban. Of course, the Japan-original brands and fashion are still selling a western style, as the typical western dress-code has been dominant globally for a long time, but these brands seem to sell earthier tones which rings through to the basis of natural beauty in Japanese culture; embracing natural imperfections as a beautiful occurrence, founded in the deep animism of Japanese culture.Perhaps the most famous Japanese clothing brand is UniQlo. UniQlo is very cheap, very diverse in products, and quite common. It is the IKEA of clothes. . Perhaps the words I would use to best describe the brand are "neat" and "subtle". Everything for sale feels very presentable, yet quite relaxed. UniQlo even offers to tailor the garments to assure that they fit, which is a step far beyond most western counterparts.There is a sister company to UniQlo known as GU. GU is generally cheaper for the most part, and many designs are very similar. Perhaps the only downside is that I have been told that the quality is not as high. The two stores are often sat side by side, and so a comparison between the two regarding price and durability should be quite easy.I was also recommended to try Urban Research, and it was really nice. If you plan to really just splash out on Japanese fashion, then stores such as Urban Research will be perfect for you; these places have a great balance of elegance and local style, not dissimilar to a Japanese version of American Apparel.Another thing that changes the sense of style is the injection of traditional clothesin Japanese fashion. In many cities –especially Kyoto – you will see people wearing hyper-Japanese Yukata and Kimonos (robes) throughout the year, and they will shuffle through the street on their Geta (wooden sandals), but these clothes don't really mix too well with western fashion, and so it is a general choice of wearing fully traditional robes, or wearing something else.However, there are still a couple of traditional Japanese fashion clothing items that will change up the style entirely. That includes Tabi (socks with toes), Jika Tabi (boots with a toe space) and Hakama (broad-legged work trousers). Though these were once the sign of field-workers and labourers, and are still worn diligently by both, there seems to have been a fairly recent revival in their popularity, especially with Hakama, which I have often mistaken for a skirt at a long distance. They are unisex, and somehow have a strong masculine aspect in the shape and connotations of laborious jobs, yet an equally feminine sense in the flowing, skirt-like material. For women, I have noticed a stronger sense of using earthy or pastel colours, while men seem to go with blacks, blues etc...From personal experience, the best option for shopping has been re-use stores. These second-hand shops are much more likely to have the correct size for things such as trousers and shoes, as other gaijin sell them as they move around the country.Like in the west, re-use retro is very fashionable, and you will see many people wearing vintage denim, American university sweaters or letterman jackets.The odd thing about the second-hand shops is the price range. One store may sell something for 300 yen, and the same store in another city may have it for 1,500 yen. This probably depends greatly on the general price of the city itself. This is a case where hunting around can really save you some money.Shopping in Japan also includes very specific stores for certain fashion items. Want a hat? Go to the hat store. Want a handbag? Go to the handbag store.On the topic of handbags, you may notice a lot of men carrying what may generally be perceived to be a handbag in the west. Even the relatively masculine guys will carry them, and it may seem a bit odd, but I imagine that they are generally quite useful. However, I think it is unlikely that this fashion will be spreading to the rest of the world anytime soon.
Akimi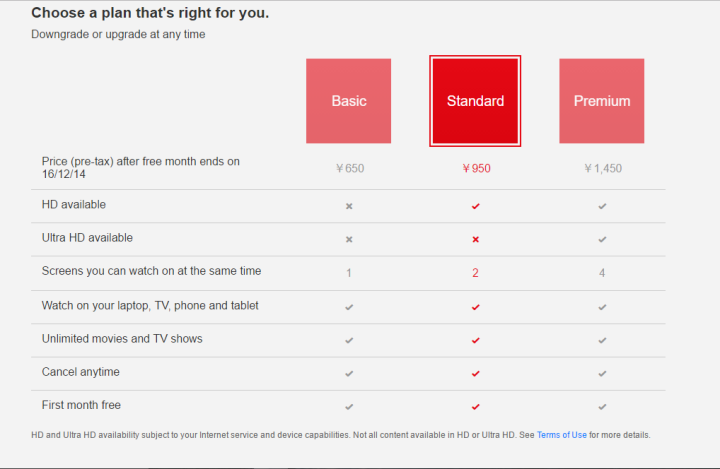 Rainy Season Solution: Netflix or Hulu?
While you're stuck inside this rainy reason, looking for something to watch, there are two main online streaming options outside of the ever-costly Amazon Prime: Netflix or Hulu. What do the two have in common? Both offer monthly streaming of international as well as domestic programming for a monthly fee and both offer monthly plans for less than 1000 yen. The medium-grade 1000 yen price gets you unlimited streaming in HD on one or two devices. So what's different?Selection Hulu offers some newer TV programs and movies that Netflix does not, but Netflix is also home to a lot of self-generated content that Hulu is not privy to. If you were following a network TV show back home and just moved to Japan, you might be bored by the selection, as release dates on a lot of US and UK TV shows tend to be a few years behind the times. Despite these time lag issues, Hulu's offerings can be quite fun and entertaining. Specifically, If you enjoy Shakespeare and haven't seen the Hollow Crown yet, sign up for the free 2 week trial of Hulu and watch it. Seriously. NOW. If you'd rather watch Sir Patrick Stewart do Scifi than Shakespeare, the selection on Netflix might be more to your liking. All of the Star Trek series, including an animated version that follows the original series, are available now and generally good for a re-watch. There is also a slew of stand-up comic routines in addition to the Netflix Originals Marvel's Iron Fist, Stranger Things, and Better Call Saul. For any Whovian readers, Netflix in Japan has seasons 5-9 of the new Doctor Who and Hulu offers seasons 1-8 when last I checked. Who Wins: Both. Depends on what you're into and when.Subtitles/multilingual options If you start playing a movie on Netflix and suddenly realize that you want to change the language or subtitle settings, you can do so easily with the speech-bubble-shaped toggle button on the lower right in full-screen mode or upper right in smaller viewing modes. There it will tell you all the options it has for that media. Not all shows or movies offer subtitles or many language options, and you can't see the options before you push the play button, but fixing it is as simple as selecting what you want or, if that is not available, a click of the back button. I switched over to Hulu excitedly after watching a few anime titles on Netflix (with subtitles frequently offered in English or Japanese) only to find to my horror that not only could I not get subtitles, I couldn't even get a description! Not even a Japanese description! Apparently when Japanese Hulu recognizes English as your preference, you have chosen to ignore all things Japanese. Another problem with Hulu in this regard is the arrangement of available options. If you only realize a mistaken language preference after you start watching an episode, there is no toggle switch to correct. Instead you have to click back and find the main page for the media you are trying to access and then see if your sub or dub preference exists. Then you can choose a separate link accordingly. This can mean a decent amount of re-watching the same wordless opening sequences. Who Wins: Netflix for ease of access.Organization by Account On Netflix, every account can have multiple users and every user's preferences tend to be stored. My daughter has a kids account in her name, exclusively offering kid-friendly cartoons and shows. My husband's watch list is littered with horror titles and the movies usually start in English with Japanese subtitles if available. My list is a mixture of things I thought I should see and have mostly forgotten about, but can easily manage since I know they are all my choices alone. Hulu seems to assume that any account caters to one individual per household, so there's only one list, your "queue", to which you add titles based on preference. Remember the problem with the sub and dub on Hulu? That comes up here too as you can see. If you click to add all of one season of one show to your list, it adds the sub AND dub for each episode, which you will watch in that order or delete the unwanted option, one by one, from your queue. Again, this seems like more work than necessary. Who Wins: Netflix for familiesPause/Play Button Location The one thing I think Hulu gets absolutely right is the position of the pause/play button in the middle of the screen, just like Youtube. Netflix offers this only for the kids shows, so pausing a more mature movie or program will require moving the icon down to the left corner. Who Wins: HuluTrial Period Netflix allows potential customers a full month to experience their services before payment is due (usually, for new customers) where Hulu only allows 2 weeks by comparison. This doesn't have to be a big game-changer, but it is worth noting if you choose to try these out for yourself. So, if your Japanese level is high enough that you like your anime subtitle free and you live alone or don't mind a jumbled "to watch" list, Hulu might be your best option. If your anime watching depends upon subtitles of some form or you want to rewatch ALL of the Star Treks, Netflix may be for you.Who Wins: Netflix for more time. Feel free to try them out while you're stuck indoors this rainy season! Just remember to watch your trial period end-dates!
JTsuzuki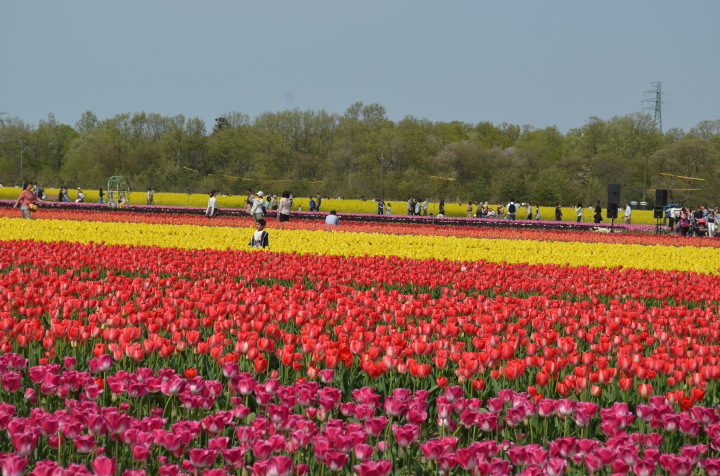 Glimpse of Golden Week
Nothing like a long trip but I had day trips almost everyday during the Golden Week holiday period. Golden week in Niigata is the time for rice planting as well so I spent one of my mornings watching the skilled farmers run their planting machine in the well soaked rice field. I appreciated their hard work in producing food for all of us. There are so many reasons to be thankful in this life!! Let me list out what else did I this golden week that made my week memorable. 1.Visit to Tulip Farm- Weather was good during the Golden Week so I had a chance to visit the beautiful Tulip Field in Nakajo. I was impressed by the varieties and colors of tulips. It was a kind of festival with food being sold in booths. I also had a chance to witness the tulip wedding photo shoot of a newly wed couple. Truly, taking pictures with your beloved ones in a tulip garden is a very romantic experience. My husband and I also took plenty of pictures and were able to capture of colors of the tulips and the colors of our love in those snaps. At the other end of the tulip garden was the mustard field. Walking through the mustard field was a great experience. The aroma of those fresh yellow flowers was mesmerizing. 2.Visit to Cave D'Occi- My husband and I also went for a drive to Cave D'Occi to visit the winery. It is an amazing place; very beautifully designed to accommodate a winery and a spa. Inside the winery there are local restaurants serving great food and ice cream. I tried the tiramisu flavored ice cream which is my all time favorite. We also brought back home with us some freshly baked bread for breakfast next morning. Since my husband and I are both are non alcoholic, we did not buy any wine but we still did not miss the opportunity of strolling inside the wine shop where wonderful collections were on display. The outdoor space is planted with varieties of rose but unfortunately they weren't blooming yet. I wish to go back to this place again in about a month when the roses will be in full bloom. Since we had plans for the evenings we could not enjoy the spa but it looked so irresistible from outside that I wish to enjoy the service next time I visit the place. 3. BBQ picnic at Nigorikawa- Another interesting thing I was part of during the Golden Week was attending the BBQ picnic organized by some friends. Nigorikawa Park is a wonderful location in Niigata for a BBQ. It has enough space so that even on a busy weekend we could find a spot. There is a very green walking trail in the park so that you can enjoy a good fresh walk. It is an exciting place for children because you can meet the lovely fish in the pond, feed them and enjoy your kids being super happy. Another advantage of this park is that there are cooking facilities. You can take your cooking heater and in the areas designed to cook you can start making your fresh meal. Plus, there are also a good facilitues for cooking with fire so you could make a fire and start making your fire-cooked pizza. Well, our plan for that day was BBQ and lunch which we enjoyed just the same.
Babina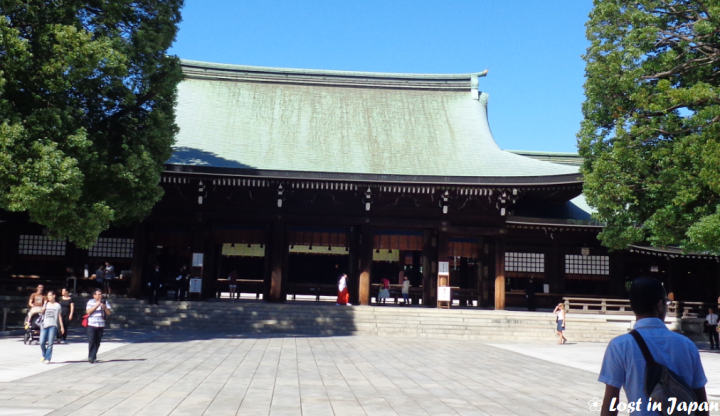 Golden Week: Let's go to some events!
Because many people have some days off for Golden Week there are many events held during this time every year. They are often very crowded, but also worth a visit for a special experience. Here I'm just gonna tell you about a few festivals in and around the Tokyo area you might like to visit someday. Odaiba Festivals Odaiba is a hot spot for festivals throughout the year but especially during Golden Week. Starting with the annual Oktoberfest which is held in Odaiba in spring and autumn. The spring version was set from April 28 to May 7 in 2017, however it changes a bit every year. You have the chance to drink a lot of different sorts of beer, listen to some German music and taste food like German sausages, pretzels and more. There is no entry fee, so you can easily take a look around and can go on to the next event after this. From Germany we go to Hawaii, because at the shopping center Venusfort Hawaii Festival is held every year. In 2017 they already celebrated their 15th anniversary. You can find Hawaiian food and products at the Hawaiian market including several cultural performances like hula dance, ukulele and more. Even workshops to learn about Hawaiian culture are offered. Going on with our small world trip we arrive at the Cinco de Mayo, started 2013 in Yoyogi Park, however the 5th anniversary was celebrated in Odaiba in 2017. At this very international festival you not only find Mexican food, but also food from a lot of other Western / Latin American countries such as America, Peru, Brazil, Chile, Jamaica, Colombia and Canada. For sure, you will also be entertained with music and dance coming from these countries. Meiji Jingu Shrine Grand Festival During Golden Week this annual spring festival is held at Meiji Jingu, one of Tokyo's best known shrines. From April 29 to May 3 you have the chance to see some Shinto ceremonies, but not only this. Also traditional Japanese performances like Noh / Kyogen (dance), Bugaku / Sankyoku (music) and Hogaku / Hobu (theater) are held at the shrine area. You can even watch Kyudo, a Japanese archery competition. Just a few minutes walk from Harajuku or Yoyogi stations, it is a great chance to dive into Japanese traditions. Furusato Festival at Hibiya Park At Hibiya you find the Furusato Festival gathering Japanese culture, entertainment and gourmet in one place. Not only traditional dance is shown there, also idol groups are performing and you might catch some cosplayers. Different shops offer you local dishes from up to Hokkaido and down to Kyushu and Okinawa. Find out more about the different areas of Japan at just one place. And if you need a break, Hibiya Park is also a good place to relax. Machida Saikyu Ramen Fes Ramen festivals are held throughout the year and some are even taking place during Golden Week. A rather unknown one is the Saikyu Ramen Festival at Machida, in Western Tokyo. Because of this, it might be not as crowded as other festivals. Get the chance to try not only ramen bowls from all over Japan for 800 yen each, but also different sorts of Gyoza and Chahan. There are also some live performances on a small stage. Yokohama Frühlingsfest German beer and food is not only celebrated at Odaiba, also Yokohama hosts the German style Frühlingsfest (spring festival) during Golden Week. Next to food, drinks and music it is a great place for children, because there are lot of fun attractions prepared for them. The entry is also free here, so after a short travel to Germany at the Red Brick Warehouse you can take a walk around Yamashita Park and relax your soul. The annual garden festival in spring gives you the possibility to see a lot of flowers and greenery around the harbor city. As mentioned, these are just a few festivals and events held around Golden Week. There are many more so a list would never find an end. If you are in Japan during GW just take a look on the Internet and you will definitely not get bored. Also take a look to my article about three flower fields to explore while Golden Week.
YokoLostinJapan

A Lazy Golden Week: Manekinekos and a Stroll around Taito
2017 marks the 3rd year I'm enjoying the perks of GOLDEN WEEK. Surprisingly, I planned nothing. Is Tokyo Your Favorite Place in Japan?I did have a clue on what I wanted to do. Since I'm mostly in Ikebukuro or Shinjuku, I did not want to spend it there. I wanted to do something interesting, yet, something that wouldn't require too much effort. I know. It's lazy, hence the title. Taito became an instant candidate because of a MANEKINEKO café. Yes, you read it right. Not a CAT cafe, but a MANEKINEKO café. NEKOEMON Café From Nippori Station, it's a 10 minute walk. From Sendagi, it's 6 minutes. I love cats and drawing! So, why not combine them both! For 1,620 yen, you can get a blank figurine of a manekineko, a coffee/tea, and a cookie. Then, you are now off to call your good fortune! For starters, you'll be asked whether you want your manekineko's raising a hand to be RIGHT (for calling the luck for money) or LEFT (for customers). A scratch paper is provided so you can practice your design before putting it on your canvass. You can also borrow sample manekinekos in case you need a hint on what to doodle. Nekoemon's markers are easily smudged. Be careful and make sure your hands are dry. Also, let the ink dry before putting a different colour to avoid having a messy outcome. I highly suggest paying this place a visit, especially if you are one of those people who stalk cats on the internet!After you are finished with your masterpiece, the staff will neatly wrap it for you. Small, yet this place didn't feel very cramped. Nekoemon has a serene ambiance that is perfect for sketching your luck. AROUND THE AREA I enjoyed strolling around this area. It has a mixture of the old and new Japan. There are some old cafes you can visit, which is patronized by a lot of tourists. We also come across an old sake building, I think. xD NATIONAL MUSEUM of WESTERN ART Although we didn't pay this place a visit, knowing that I can adore the imagination of artists from around the world with ease gave me a refreshing feeling. Art junkies, this place is calling you out! UENO PARK I didn't expect this will be on my TO-DO-LIST for my Golden Week. Our wandering feet just lead us to Ueno Park. Maybe it's just me, but didn't realize it was that close to where we started. Pictures, pictures, pictures! I love taking PICTURES! I was pleased that the sun was on our side; hence, I took this chance to tinker with my camera. I don't know if it's usually available, but, we found a lot of food stalls (usually seen during festivals). After a long, tiring walk under a pleasant weather, it's lovely to just sit on a bench, eat, drink, and just watch the sun bid farewell.*** Our mini-adventure ended with a wonderful meal and wine, and the last show of BEAUTY and the BEAST in the crowded Ikebukuro. The more you avoid, the more it pulls you back in. xD
Bella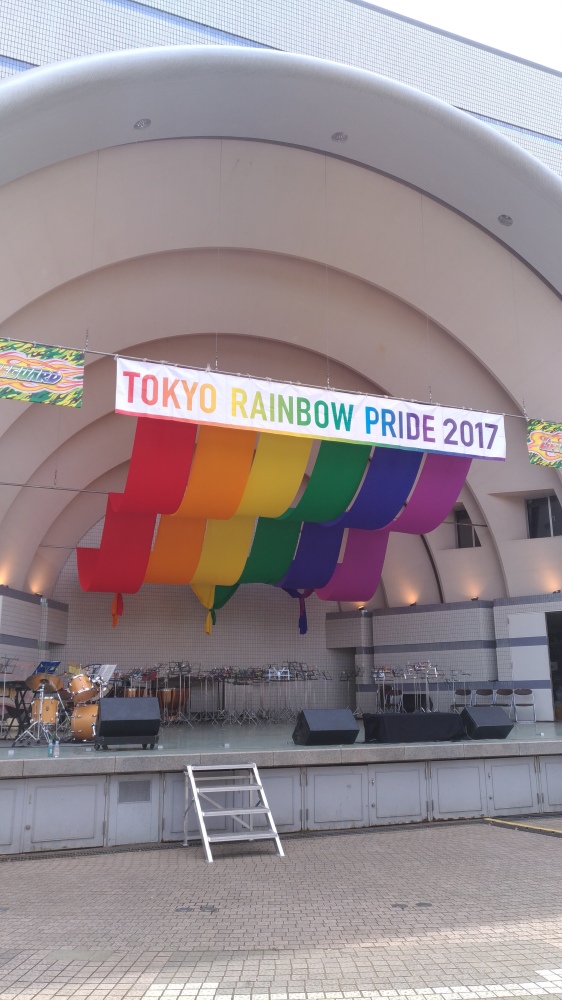 Tokyo Rainbow Pride 2017
I've always wanted to see what goes in a Rainbow Pride event. I actually didn't expect it but they have it here in Tokyo and its not even their first!During the Golden week, we looked up for interesting places to go and things to do that wouldn't cost us much. I found out that Tokyo was having their Rainbow Pride event which already started at that time. Ive read that the last day of the event will have a Pride Parade and we figured we wouldnt want to miss it before the long holiday ends.There were various artists invited to perform during the event but we werent able to stay that long to witness it. The stage looked very festive along with the different interactive and informative booths available during the event.Some booths also gave out free tattoo stickers which they put on the spot for you!We werent able to catch the parade in the morning but we were able to witness a short one in the afternoon.Our goody bags included bar pins, fans, tattoos and flyers from the various booths that represented different countries and organizations. They not only seek to inform and educate others about LGBTs in Japan but also to offer help and support for them.It was definitely an event that not only celebrated the LGBT Community but it was also about being proud of oneself. It was an experience that embraced uniqueness and diversity, and most of all celebrated the gift of life, friends and being part of a community.
RedhairedAlice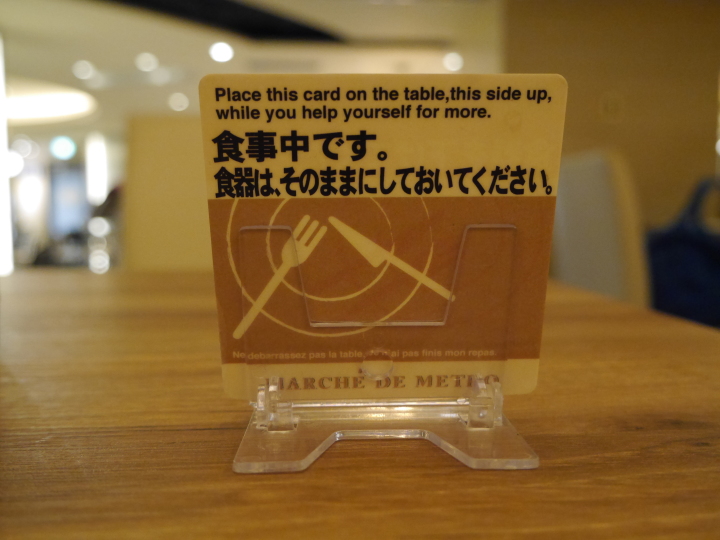 "Don't clean up" card at a food court
I was at the subway station of Omotesando the other day, and they got a little food court. There, I discovered a new system that I've never seen elsewhere in Japan.Since it is a food court, solo-eaters might leave the seat once in a while to get more food/services. To avoid your plates being taken away, you can leave this card on the table facing up.On the other hand, the red side notifies the staff to clear the table for you and that you're done.And this means that at this food court, cleaning after yourself is totally not necessary. I've seen the card system used at all-you-can-eat/drink places, but this is my first time to see it applied to a food court.
Jackson