Living in Okayama
Okayama Prefecture, with a population of 1.9 million, is located in the Chugoku region of Honshu. The majority of the population lives in and around the capital, Okayama City, with many rural towns and villages seeing a steady and gradual decline in population as residents age. Okayama City's famous castle, Okayama Castle, was originally built in 1597, but mostly destroyed during WW2 bombing campaigns. Okayama City is also home to one of the three "Great Gardens of Japan", Koraku-en, spanning 133,000 square meters. Okayama Prefecture's most famous traditional dish is bara-zushi, sushi rice spread over a dish with various sushi toppings and vegetables placed on top. The Legend of Momotaro originated in and takes place in Okayama Prefecture.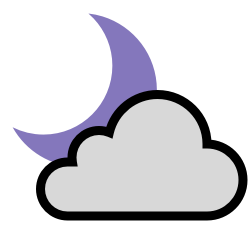 26˚ Humid and Mostly Cloudy
Feels Like: 29˚ Low: 24˚ High: 29˚
Possible light rain tonight.
Last Updated: 2019/07/22 20:01
Powered by Dark Sky
Average Annual Temperature
15 ℃
Total Population
1,915,000
No. of persons per household
3.03
Age of household heads (years old)
56.7
Total population
1,915,000
Expenditure Detail (MONTHLY - JP YEN)
Rents for dwelling & land
57,068
Fuel, light & water charges
21,105
Furniture & household utensils
10,982
Clothing & footwear
11,059
Transportation & communication
53,276
Public transportation
4,579
Private transportation
26,791
Culture & recreation
28,443
Korea ( South and North )
5,291
Special permanent resident
4,477
Technical Intern Training No. 2 (supervisory)
3,753
Technical Intern Training No. 1 (supervisory)
3,050
Technology · Humanities · International work
1,355
Technical Intern training No. 2 (individual ent.)
238
All data shown has been published by The Japanese Meteorological Agency and The Ministry of Internal Affairs and Communications. Information provided by City-Cost is for educational purposes and we hope the data posted here helps you.
Have questions about life in Japan?
Get your questions about life in Japan addressed by those who live it. Visit the City-Cost Q&A forum to post your questions now.