Jun 22, 2017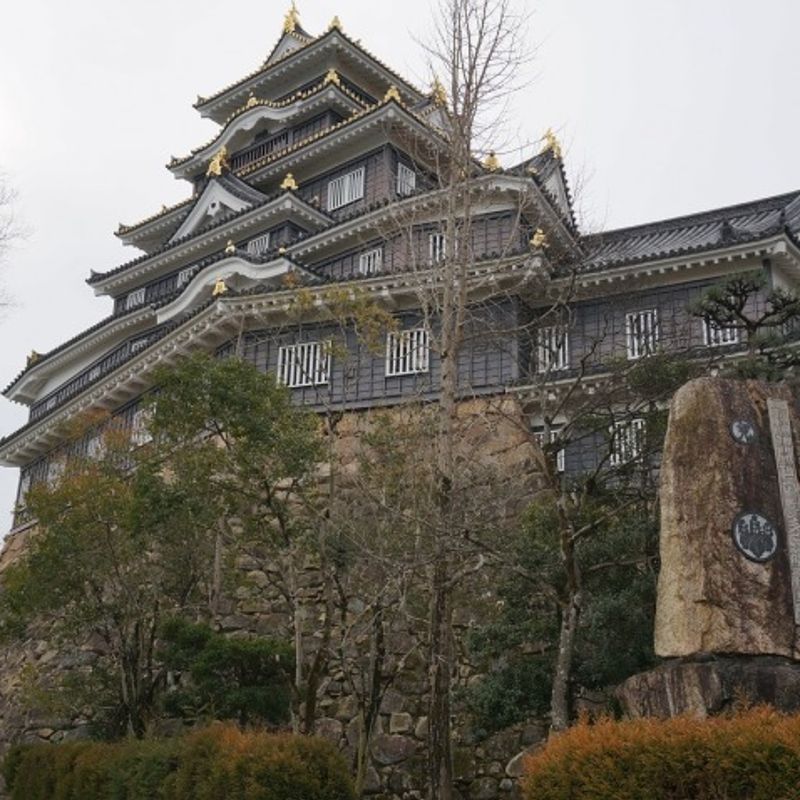 Travellers may have unwittingly spotted Okayama en route to the attractions of Hiroshima or going the other way, Kyoto and Osaka. Okayama is the one with the splendid castle that you can see from the Shinkansen. The city name might not have a strong association with visitors to Japan, until they realise that this city is home to one of the nation's most celebrated gardens, Korakuen. Constructed in 1687, Korakuen (後楽園) has seen it all, from floods to WWII bombs but has always been restored to its original state and today is ranked as one of the best three gardens in Japan. Still, Okayama is more than just flora and fauna. The city holds a special place in the hearts of the Japanese being the setting for the cherished fairy tale Momotaro (Peach Boy). Oh, and then there's Okayama Castle. Okayama the city is an important stop on the Sanyo Shinkansen with rail links to Shikoku. The city is also the capital of Okayama Prefecture, Japan's "Land of Sunshine". Sounds good? We take a look at how much it costs to get to Okayama from Tokyo.
Flights
Okayama is served by Okayama Airport (OKJ), a little over 10 km northwest of Okayama Station where the Shinkansen stop. Flights from Tokyo to Okayama take around 1 hr 15 mins.
Buses from Okayama Airport to Okayama Station (West Exit) run from about 7:00 to 22:00. Journey times are around 30 mins and fares are 760 yen.
ANA operate a handful of flights daily from Tokyo's Haneda Airport to Okayama.
ANA Premium Flights
JAL (Japan Airlines) also have a handful of flights daily with departures from Haneda Airport.
| | | | |
| --- | --- | --- | --- |
| One way | One way (J Class) | Return | Return (J Class) |
| 12,290 - 12,490 | 20,490 | 24,580 - 29,480 | 40,980 |
At the time of research there were no budget airlines (LCC) operating flights between Tokyo and Okayama.
Shinkansen
Okayama Station lies on the Sanyo Shinkansen Line (山陽新幹線, San'yō Shinkansen). There are five types of Shinkansen trains making stops at Okayama - Nozomi, Mizuho, Sakura, Hikari and Kodama. On the faster Shinkansen trains Okayama is the stop after Shin-Kobe.
Despite the variety of Shinkansen making stops at Okayama Station we could only find Nozomi and Hikari trains making direct journeys from Tokyo (Station). We list how much the Nozomi trains cost below ...
| | | |
| --- | --- | --- |
| Unreserved seat | Reserved seat | Green seat |
| 16,300 | 17,140 | 23,300 |
Journey times for Nozomi trains from Tokyo to Okayama are around 3 hrs 20 mins.
... and Hikari trains ...

| | | |
| --- | --- | --- |
| Unreserved seat | Reserved seat | Green seat |
| 16,300 | 16,620 | 22,780 |
Journey times for Hikari trains are over 4 hours.

Kodama and Hikari Shinkansen from Tokyo don't really seem like sensible options as they require changes at either Shizuoka or Shin-Osaka, without any significant saving in fares. That being said, holders of Platt Kodama (ぷらっとこだま) tickets could make savings of around 4,000 yen one of these services down to Shin-Osaka and from there continue on to Okayama. For more information on Platt Kodama tickets visit the JR Tours website.
The Japan Rail Pass is valid for Hikari, Kodama, and Sakura Shinkansen. It is not valid for Nozomi and Mizuho Shinkansen.
(Okayama's celebrated garden Korakuen)
Regular trains from Tokyo to Okayama
There would seem to be little sense in taking regular / local trains all the way from Tokyo to Okayama. Travellers might get fares down to around 12,000 yen but with journey times of up to 12 hours you would have to really committed to make this run. Take the bus instead, if money is of concern.
Still there's always the seasonal Seishun 18 Kippu (青春18切符) which could see you getting down to Okayama for what works out at 2,370 yen per day. See more about this cheapie on an earlier post on City-Cost here.
Buses
Ryobi Bus offer a few night bus services between Tokyo and Okayama:
From Tokyo Station (Yaesu Gate): Fares - 6,200 yen
From Shinjuku Station (Busta Shinjuku): Fares - 10,000 yen
From Shinagawa Bus Terminal: 10,080 yen
All of the services above also go on from Okayama to Kurashiki (Station). Journey times are around 11 hours. Return fares are available.
Odakyu Bus operate night buses from Shinjuku (Busta) to Okayama (Station). These services look to be a little quicker at around 9 hours. Fares around 11,000 - 12,000 yen one way. At the time of research, after selecting bus departure, destination, times and dates at the Odakyu site we were then taken to a site by 'KHOBHO' to complete bookings. All of this was in Japanese.
Willer (formerly 'Willer Travel' and before that, 'Willer Express') continue to be one of the most accessible platforms / services through which to get information about highway buses in Japan. The fares listed on their site for journeys from Tokyo to Okayama have departures from a number of locations in Tokyo including, Shinjuku Busta, Tokyo Station, and the Hyatt Regency Tokyo. Be careful in your selection however, as some services drop off at Okayama (highway) Interchange, not Okayama Station. Some of the services look to be on Odakyu buses. Fares from 9,900 yen. The Willer Express service from Shinjuku Station direct (without any passenger pick ups / drops offs) to Okayama Station has fares from 5,440 yen and looks to be a good option. Journey times are around 10 hrs.
Driving from Tokyo to Okayama
A typical route from Tokyo to Okayama might be around 600 - 700 km of driving taking around 7 hours without stops. The route largely follows Japan's East Coast industrial belt. The nearest highway junction to Okayama Station seems to be "Okayama (岡山)" on the Sanyo Expressway approximately 3 km northwest of the station. We used NEXCO (Nippon Expressway Company) to check for highway costs, distances and driving times. How much this drives costs in terms of highway tolls came out at around 14,000 yen. You can conduct highway route searches through NEXCO in Japanese.
How much does it cost to rent a car in Japan? For pick ups and drop offs at different locations, it costs quite a lot. Budget for somewhere around 50,000 yen for a Tokyo - Okayama pick up / drop off on the same day. Contrast this with a pick up / drop off in the same location over a period of three days which might cost around 20,000 yen. Much better!!
Any Okayama travellers out there? If you have answers to add to the question, "How much does it cost to travel from Tokyo to Okayama?" we'd love to hear from you. Let us know in the comments.
See our 'How Much | Travel' series for more destinations from Tokyo and beyond ...
The Cost of Getting To and From Kansai International Airport
See us on ...
Twitter: @City_Cost_Japan
Facebook: @citycostjapan
Image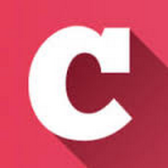 A Q&A and blogging community about life in Japan (plus a load of life-in-Japan stats!). Get your questions answered, share your experience! | Inquiry -> KyodoNewsDigital International Media | Tokyo, Japan | +81 3 6252 6402
---