Living in Nagasaki
Nagasaki Prefecture is located in western Japan on the island of Kyushu, and has a population of 1.4 million people. Nagasaki Prefecture has one of the strongest presences of Christianity in any region of Japan. The prefecture has a large European, most notably Portuguese, influence on its modern architecture. The Shimabara Castle is a popular tourist destination for visitors to Nagasaki Prefecture, and is listed as one of the top 100 castles in Japan. Every Chinese New Year, a famous lantern festival is held in Nagasaki Prefecture. The region is also famous for champon, a noodle dish favored by many residents. Nagasaki City was victim to the second of the world's two nuclear attacks, in 1945. Museums and monuments such as the Nagasaki Peace Park provide education on the event.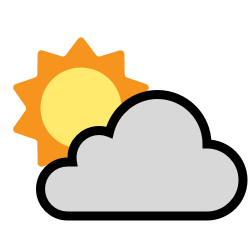 23˚ Mostly Cloudy
Feels Like: 23˚ Low: 23˚ High: 27˚
Possible light rain and humid throughout the day.
Last Updated: 2019/08/26 06:01
Powered by Dark Sky
Average Annual Temperature
17 ℃
Total Population
1,367,000
No. of persons per household
2.82
Age of household heads (years old)
63
Total population
1,367,000
Expenditure Detail (MONTHLY - JP YEN)
Rents for dwelling & land
50,730
Fuel, light & water charges
19,971
Furniture & household utensils
8,449
Clothing & footwear
10,164
Transportation & communication
48,886
Public transportation
4,799
Private transportation
20,941
Culture & recreation
21,027
Korea ( South and North )
1,292
Technical Intern Training No. 2 (supervisory)
1,618
Technical Intern Training No. 1 (supervisory)
886
Technology · Humanities · International work
690
Special permanent resident
633
All data shown has been published by The Japanese Meteorological Agency and The Ministry of Internal Affairs and Communications. Information provided by City-Cost is for educational purposes and we hope the data posted here helps you.
Have questions about life in Japan?
Get your questions about life in Japan addressed by those who live it. Visit the City-Cost Q&A forum to post your questions now.