Feb 13, 2018
I must admit I am what you can call your modern-day tourist - heavily reliant on travel sites and Google Maps in setting out my travel itinerary. Most of the time it works and I am pretty much ok with it, although I realize now that I could have missed out on something special had I not gotten a bit off-track in one of my travels.
When I planned my Northern Kyushu itinerary a few years ago, I listed all the famous spots that I wanted to see in Nagasaki. Included in that list, of course, was the Spectacles Bridge or Megane-bashi. However, when I checked Google Maps, the first Megane-bashi that popped up was the one located at Isahaya and strangely enough I could not locate the more popular one in Nagasaki City. Yes, I am referring to the one that also has that one heart-shaped rock on its walls. Somehow it has become easier to find and locate since then.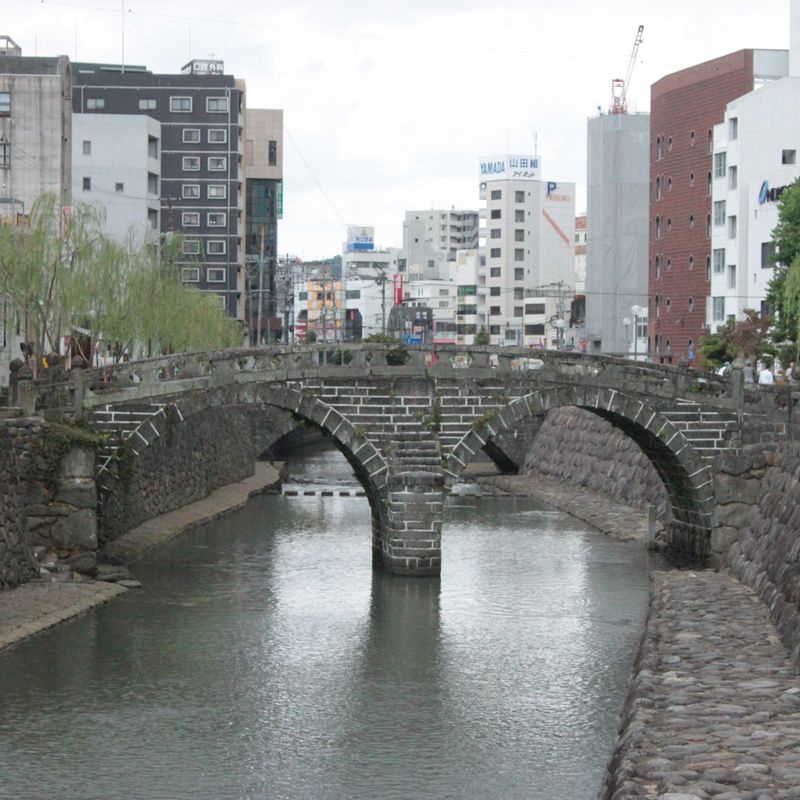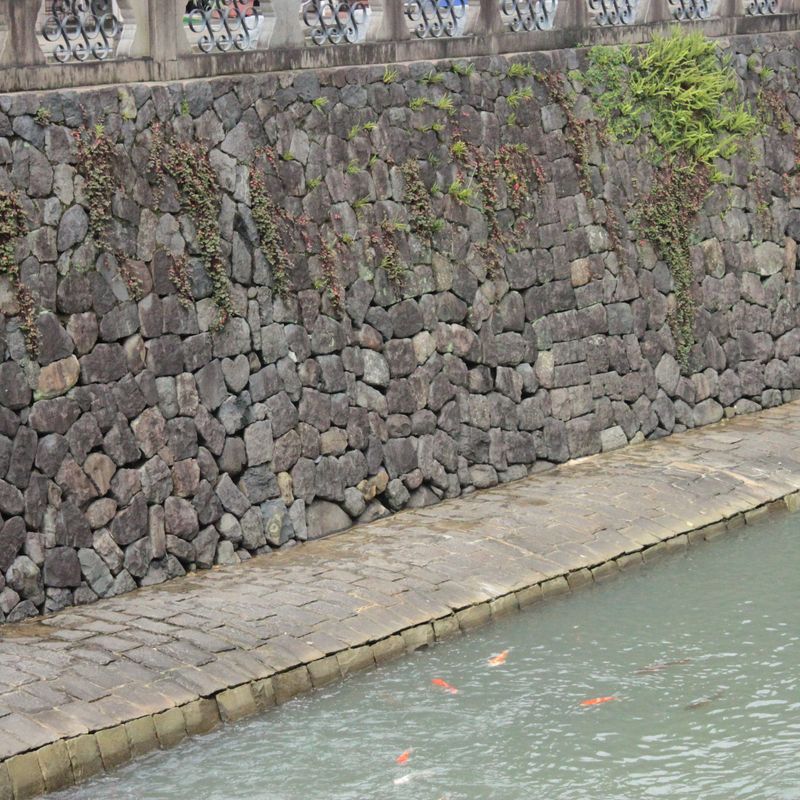 Can you find the heart?
So, naïve and crazy that I was, I decided to head to Isahaya from Nagasaki Station. I could have taken the train to Isahaya Station but because I had the SunQ 3-Day Northern Kyushu Pass at that time, I opted for the highway bus. The one-way train fare from Nagasaki Station to Isahaya Station ranges from 460 yen (via JR Nagasaki Line) to 1,280 yen (if taking the JR Kamome express train). The SunQ Northern Kyushu Pass, on the other hand, costs 8,000 yen but provides you 3 days of unlimited rides on the local and highway buses in Fukuoka, Oita, Saga, Kumamoto, and Nagasaki prefectures.
From Isahaya Bus Terminal, I then took the Shimabara Tetsudo, got off at Hon-Isahaya Station, and this was where my tiny adventure began.
Shimabara Railway.
After almost two hours of travel and even a few more minutes of walking (because I got lost soon after I got off at Hon-Isahaya), the only thing I got close to was blaming myself - mainly because I still could not see any sign of the Megane-bashi, or any bridge for that matter. Good thing I came across a nice "musical" stretch of concrete along the way: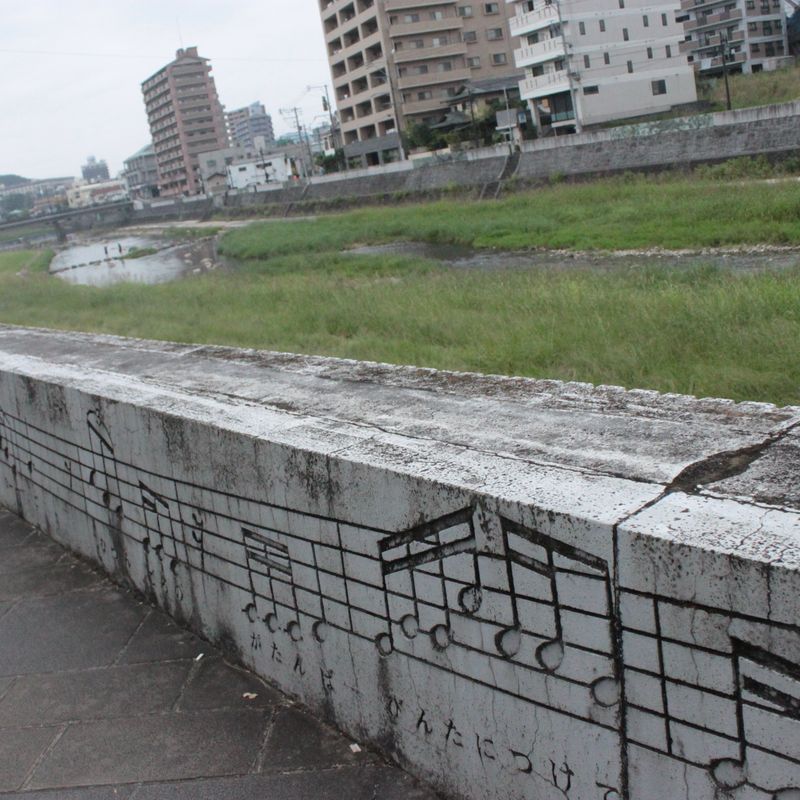 With an impending rain upon me, I was starting to get more frustrated and tons more upset when all of a sudden, the Megane-bashi was right before my eyes.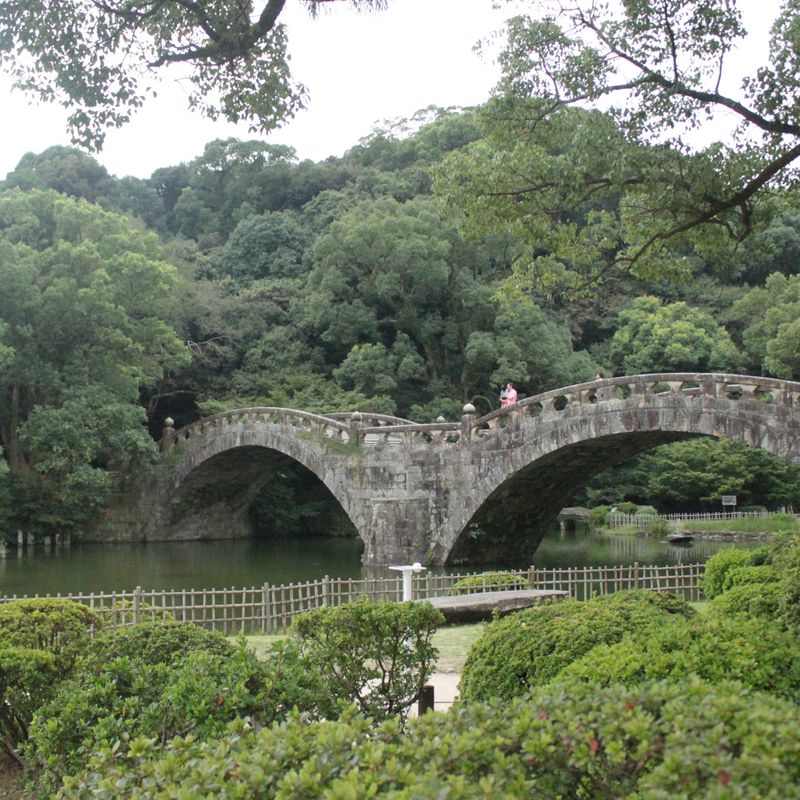 The Isahaya Meganebashi is actually twice the size of its more famous Nagasaki City counterpart. Originally built over the Homyo River and later moved to its current location after a flood in 1957, this double-arch stone bridge spans across a pond in the usually quiet Isahaya (or Azalea) Park. The Azalea festival is held here every year around the second week of April.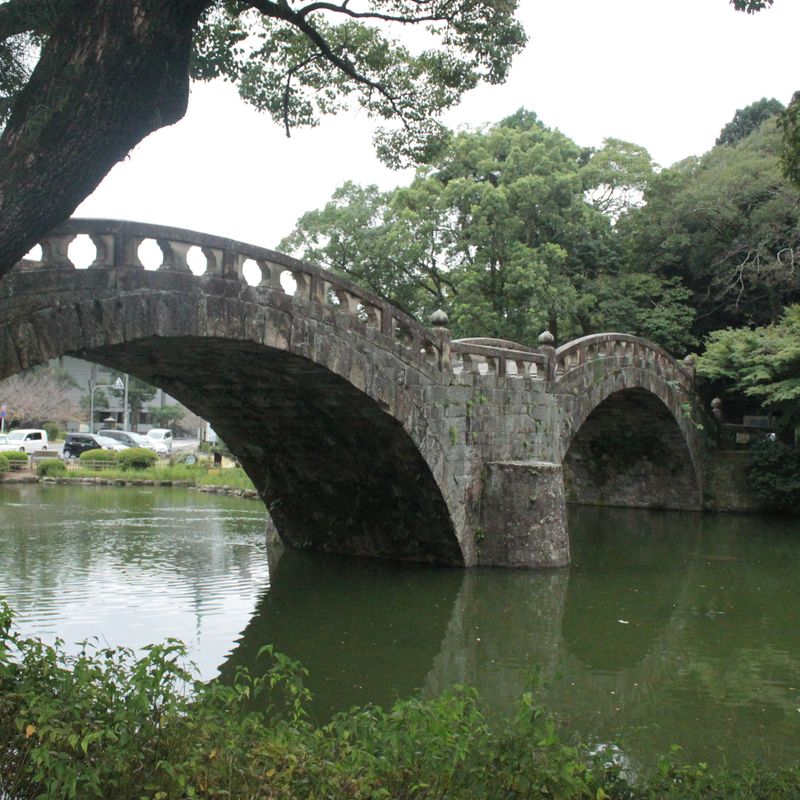 The whole area is quite unassuming yet charming, thereby making it a perfect spot for people who would like some alone time.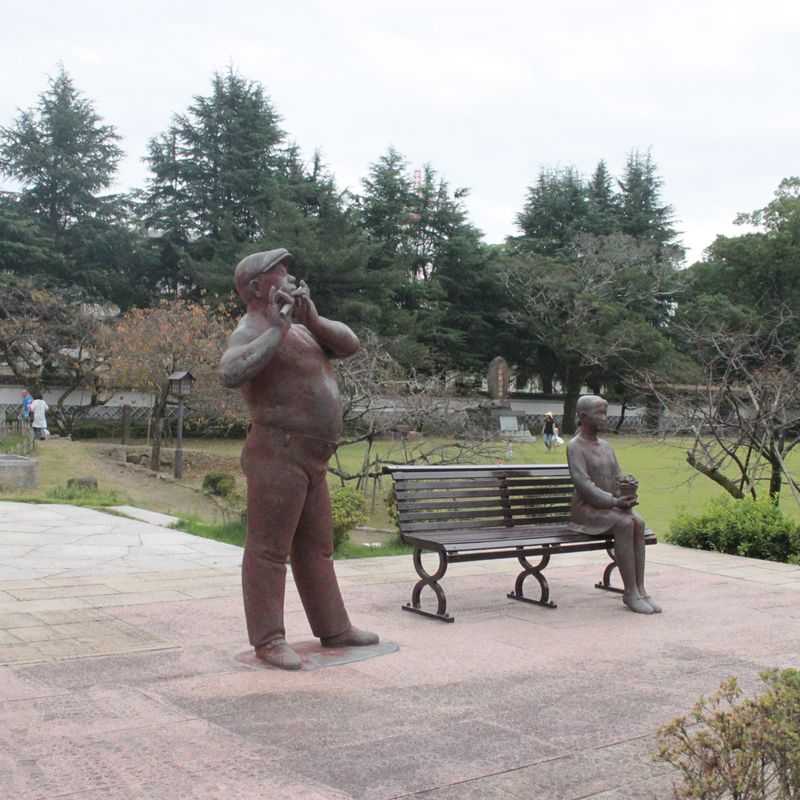 In the end, I could say that I am glad that I made that mistake; otherwise, I would not have discovered such a beautiful - and apparently, important - landmark. Turns out, the Isahaya Meganebashi has been considered as a Tangible Cultural Property since 1958. This distinction was given by the Agency for Cultural Affairs, a special division of the Ministry of Education, Culture, Sports, Science and Technology or MEXT.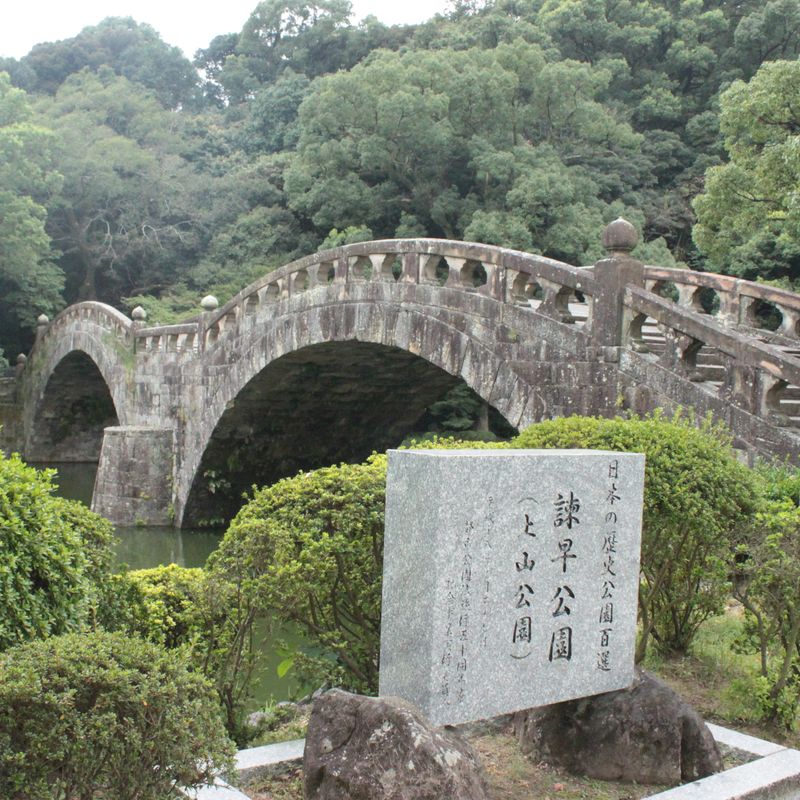 Eventually I got to visit the more popular Spectacles Bridge in the city, and managed to do the tourist-y thing of having my photo taken on that spot's other "main attraction": the heart-shaped rock, of course!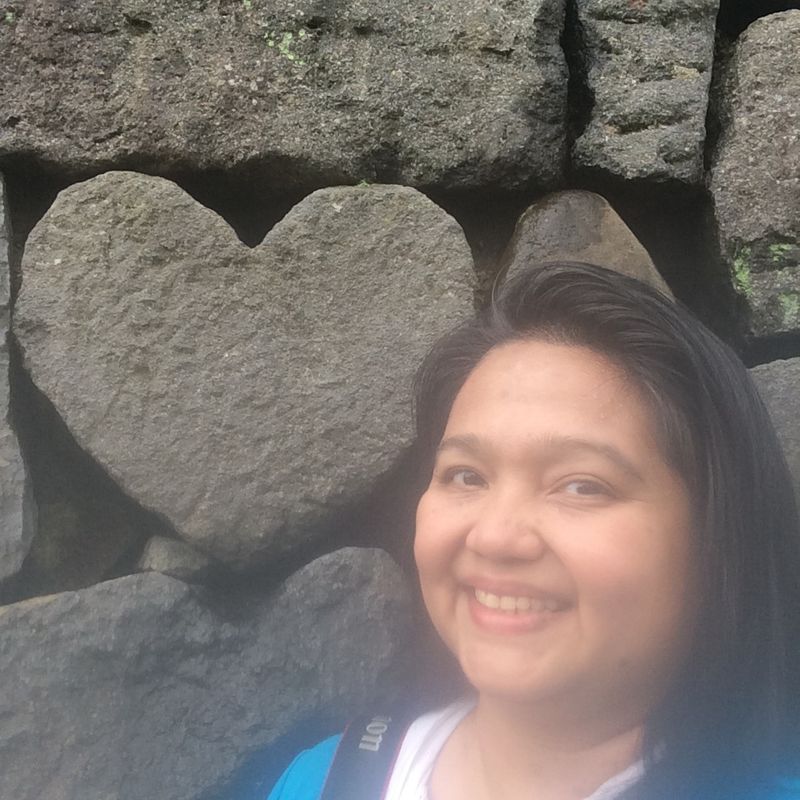 Whew!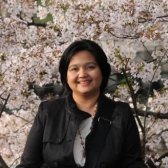 A teacher by profession, yet always a student of life. Currently living in Kanto, but in love with Kyushu.
---