USER BLOG
Join the best expat community of Japan. Now!
Share your Japan experience

Create blogs/Join the Q&A

Earn points and get rewards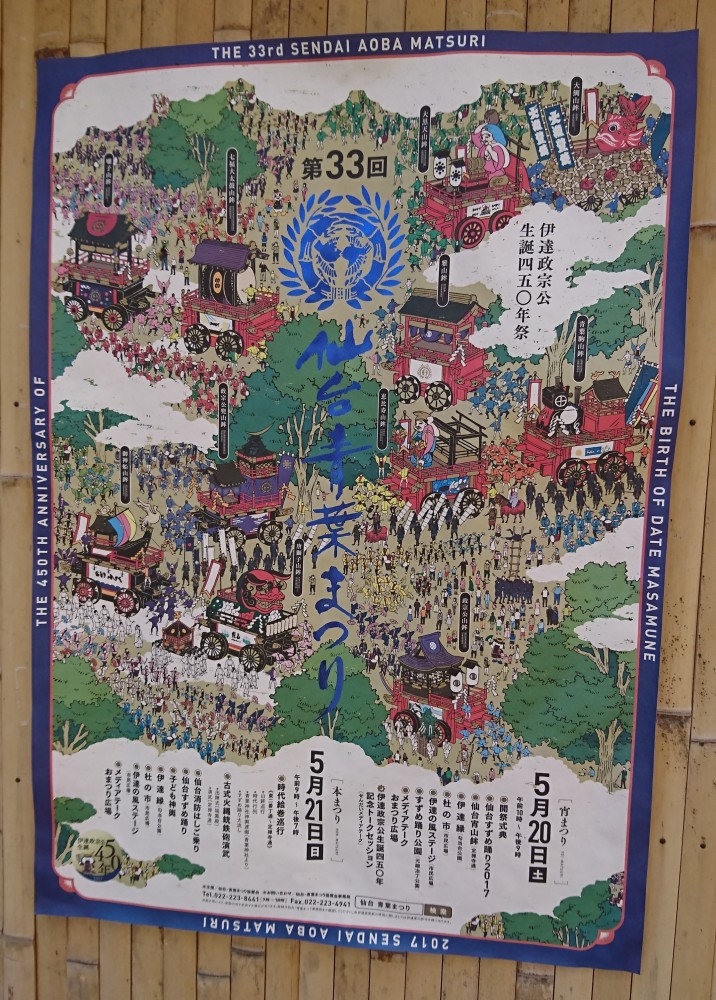 Aoba Matsuri Summer Festival Review
There was a great festival last weekend in Sendai, but if you weren't in town to see it, don't fret. I've got a few small highlights right here. My group came along around noon on Sunday and made a bee-line for the food stalls, and there were plenty to go around. My easy favorite is shoronpo, which I think of as soup inside of a dumpling and is also my favorite in Chinese cuisine found in Japan. In addition, many stalls offered variations on normal festival favorites, from chocolate covered bananas and strawberries to french fries and fried chicken bits. One special booth to the area though is the kamaboko stall which serves the lightly cooked fish-paste cakes made to resemble bamboo-leaves and served on a stick. More than one shop in the arcade also sells omiyage sets with these Sendai classics inside. In one of the parks, a large stage was set up where each of the osuzume dance groups eventually gets a turn to perform. If you're less interested in the floats and costumed processions and more interested in just the dances themselves, this is the place for you. There is seating available but it is first-come first-served, so if you show up as late as we did, don't count on sitting down. The stage is usually positioned just past the end of the parade route, so a short walk will take you to Jozenji street, where you can see more of the floats going by. The mascots also put on a show, which my kid enjoyed immensely. If you're into people in samurai armor and osuzume dancing, this is the festival to come to next year. You can make a whole day of it and stay to watch hours of the procession, but even just stopping by for lunch can be a thrilling spectacle, as we found when we happened upon a samurai-ninja battle in progress on our way through to parks with the food stalls. So if you're likely to be in Tohoku next May, check out this festival for some fantastic dancing, exciting displays of historical action, and great food to go with the fun. You can find out more about the festival with lots of information in Japanese here and some information in English here.
JTsuzuki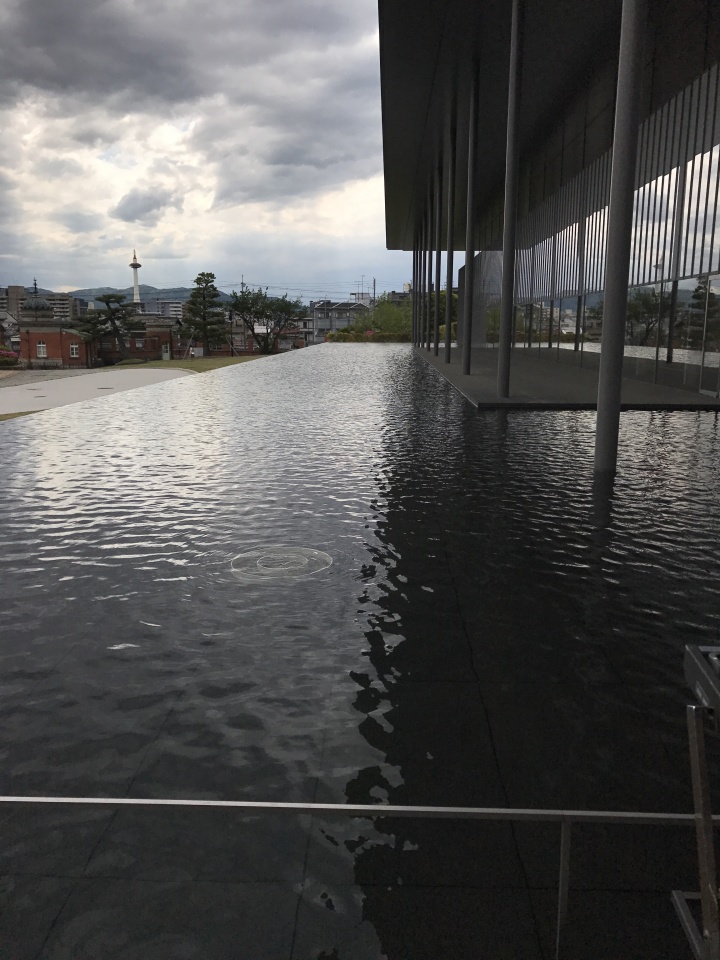 KAIHŌ YŪSHŌ-KYOTO NATIONAL MUSEUM
A week ago I decided to go to see the exhibition of the famous Japanese artist Kaihō Yushō at the Kyoto National Museum. If you're thinking 'Who's this artist...?'Kaihō Yūshō was a Japanese painter of the Azuchi–Momoyama period. He was one of the most famous and important Japanese artists of this period. His Kanō-style screen paintings are notable for their graceful lines and brilliant colour harmonies, qualities that influenced later artists.It was a great surprise! It was the first time for me to see paintings of that period.I paid 1500¥ but they were willingly spent, the museum is very spacious and the paintings were wordenful.The exhibition celebrated the Kyoto National Museum's 120th anniversary with a showcase of 70 of Kaiho's works, including new discoveries, historical documents and a room dedicated to his paintings of dragons. There also was a room dedicated to the visitors and we could paint with traditional brushes and see how difficult it is to draw perfect lines that emanate the right depth and dynamism. It was a beautiful experience and I highly recommend that museum that always offer amazing exhibitions.
Akimi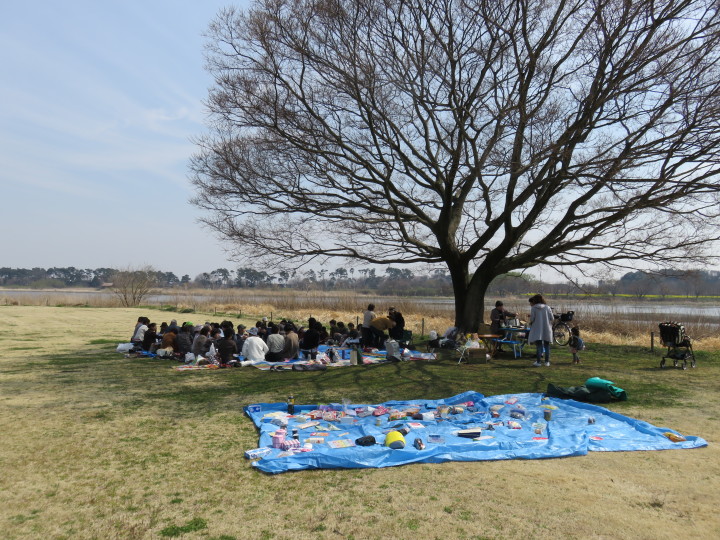 Golden Week: Perfect time to come to Japan
Golden week, that strip of red colored dates on the Japanese calendar in early May promising a lengthy vacation time for most. But perhaps you are wondering when is the best time to take your vacation time and go on that trip you've always dreamed about, coming over and visiting Japan with its shiny lights and samurai history. Well I can tell you that spring is the favored time out of the year for this beautiful country, with good reason. Don't get me wrong all the other seasons have their lovely perks too, but if you are lucky enough to not have to rely on a lineup of national holidays to go out of country, I would definitely recommend having your time here overlap with this golden week of the year. In order to possibly save yourself a few hundred bucks on the flight tickets, you will certainly need to either fly in and out either before or after the rush of Japanese scurrying to the airports to get in their much needed vacations. Most coming into Japan though, want to see cherry blossoms. So, If you have the typical 2 weeks saved up then try to come late-ish April and leave just after golden week has finished. Price check those tickets though because just a day off could be a 500 dollar spike or drop. You are just trying to not be like everyone else. If you have the time and ability to be flexible, than do so. This will give you a chance to possibly see some cherry blossoms on the trees, take part in a hanami or so, and still be here long enough to enjoy the specials going on during the golden holidays. Spring in Japan has so many good things. Everything is fresh and new, the school year has just begun, everyone rushing at their jobs to meet those year end deadlines are finally ready to relax. Golden week has such an upbeat vibe to it. It's usually finally warm enough to go outside and really enjoy all those things that can't be done indoors. The bonus of doing outdoor activities is that usually they are free or come at only a minimal fee. One such example is a hanami or picnic in a park. Literally all you need are friends and food. Even the flowers aren't necessary. Many of the major parks also have events and festivals but you will find families and groups of friends picnicking it out, too. The Third of May is Children's Day, so on that day many take their children out and the parks are full. But up until that day you can enjoy the carp shaped flags all around. Festival foods are also usually available. It's great because then you don't have to be out in the Japanese humid summer heat, but get to chow down on some delicious eats. Another example of something fun and free to do is hiking. From Tokyo, it's fairly easy to make it out to any mountainous area for some day hiking. A quick google search will give you some awesome results for day hikes around Tokyo. http://ridgelineimages.com/hiking/best-day-hikes-around-tokyo/Many trails are family friendly and you can take children as young as kindergarten age. The more difficult hikes will often be labeled, so just look for red on any of the maps. Even these smaller hikes can provide beautiful views and the spring time weather and scenery makes for an even nicer experience. Of course you should spend time in the big city looking at all the sites to see like temples and shrines, or the major shopping areas too. There are plenty of things to do during Golden week, and the weather of spring just makes it all that more golden.
edthethe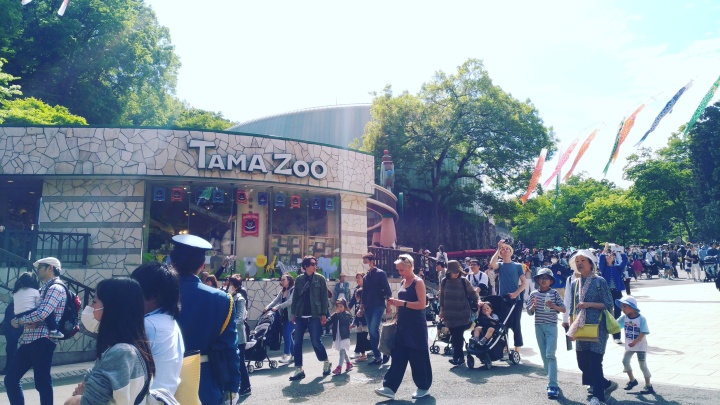 Golden Week: Visit the Zoo for Free!
There are numerous things to do in Japan during Golden week which is both pocket-friendly and enjoyable at the same time. When I say 'pocket-friendly, I mean at a very low cost or even better, absolutely for FREE! That's always a magic word- FREE!!!My last post- Tokyo Rainbow Pride 2017 did save us from paying admission fees and the like but it still cost us something. For one, transportation. And the rest? Well, the place was filled with thrift clothes and booths that sold goods and not to mention, scrumptious FOOD. So we still had a few cash-outs here and there but it wasn't that grand.Going back, this next activity did save us a lot of time and money! I learned that there are specific Zoos in Japan that are Admission-free on specific parts of the year and that included Children's day on Golden week! We wanted to stick on our One Thousand Yen budget so I kept my fingers crossed and hoped that one of these Zoos is just near me and Viola! Hello Tama Zoo!I think it's an hour away from Central Tokyo but for me, it was only a 360 yen ride from my place (one way) You also get to hop on in this cute train with animal decors. It made me feel the 'fieldtrip' vibe right away!It doesn't just stop there, even the interiors were Animal- themed as well!Once you arrive at the TamaDobutsukoen Station, you need to take a few walks before reaching the entrance of the Zoo and this big Elephant will welcome you.We arrived after lunch so the place was filled with people already! The sun was up and it was a bit windy which was just the perfect weather to visit the zoo!Back in the Philippines I've always wanted to see the fluffy, pink and poised flamingos. You can just imagine how excited I was when we saw it in the map! I was screeching like a little kid, jumping up and down. It was definitely on the top of the list! We got our maps and head-off!I was speechless for a while. I actually met them!!! My heart. <3 I took endless of pictures and videos before we finally moved on to the other animals. Till we meet again, lovelies!The Zoo is divided into different parts: Asiatic Garden, African Garden and Australian Garden, and the Insectarium. We weren't able to go to the Insectarium and there were places in the park that were closed due to renovations and such but we still saw a looot of animals. I thought, half day was enough but it wasn't! These are some of what we saw.We did a loooooot of walking but saw a lot of firsts like these kangaroos chillin like a villain.. (if youre lucky, you might catch one or two scratch their tummies in front of you. I swear its soo cute and hilarious!)..and this fluffy, sleepy and kawaii koala.We brought our snacks with us so we didn't spend any during the adventure. But we figured, what better way to end this fieldtrip than with Choco Mint Ice cream! (100 yen) So we spent less than a thousand yen for the day, Hooray! (ofcourse if your coming from Central Tokyo, it would be a different story.) But still, the excitement and curiosity, not to mention the exercise was there.We already expected the place to be full but it really wasn't that bad plus it is Golden Week, and I think it's a great opportunity to immerse yourself to Japan and its people right? The weather was great, the animals didn't look pitiful in their natural habitat-setup and we still had time left to cool down and prepare for work the day after. All in all, it was a great way to end the Golden week!
RedhairedAlice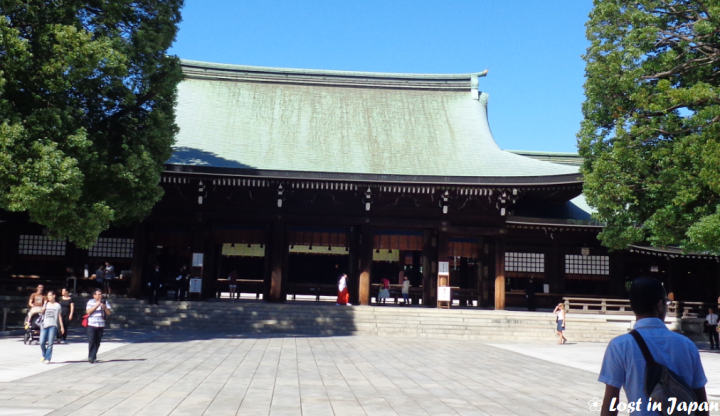 Golden Week: Let's go to some events!
Because many people have some days off for Golden Week there are many events held during this time every year. They are often very crowded, but also worth a visit for a special experience. Here I'm just gonna tell you about a few festivals in and around the Tokyo area you might like to visit someday. Odaiba Festivals Odaiba is a hot spot for festivals throughout the year but especially during Golden Week. Starting with the annual Oktoberfest which is held in Odaiba in spring and autumn. The spring version was set from April 28 to May 7 in 2017, however it changes a bit every year. You have the chance to drink a lot of different sorts of beer, listen to some German music and taste food like German sausages, pretzels and more. There is no entry fee, so you can easily take a look around and can go on to the next event after this. From Germany we go to Hawaii, because at the shopping center Venusfort Hawaii Festival is held every year. In 2017 they already celebrated their 15th anniversary. You can find Hawaiian food and products at the Hawaiian market including several cultural performances like hula dance, ukulele and more. Even workshops to learn about Hawaiian culture are offered. Going on with our small world trip we arrive at the Cinco de Mayo, started 2013 in Yoyogi Park, however the 5th anniversary was celebrated in Odaiba in 2017. At this very international festival you not only find Mexican food, but also food from a lot of other Western / Latin American countries such as America, Peru, Brazil, Chile, Jamaica, Colombia and Canada. For sure, you will also be entertained with music and dance coming from these countries. Meiji Jingu Shrine Grand Festival During Golden Week this annual spring festival is held at Meiji Jingu, one of Tokyo's best known shrines. From April 29 to May 3 you have the chance to see some Shinto ceremonies, but not only this. Also traditional Japanese performances like Noh / Kyogen (dance), Bugaku / Sankyoku (music) and Hogaku / Hobu (theater) are held at the shrine area. You can even watch Kyudo, a Japanese archery competition. Just a few minutes walk from Harajuku or Yoyogi stations, it is a great chance to dive into Japanese traditions. Furusato Festival at Hibiya Park At Hibiya you find the Furusato Festival gathering Japanese culture, entertainment and gourmet in one place. Not only traditional dance is shown there, also idol groups are performing and you might catch some cosplayers. Different shops offer you local dishes from up to Hokkaido and down to Kyushu and Okinawa. Find out more about the different areas of Japan at just one place. And if you need a break, Hibiya Park is also a good place to relax. Machida Saikyu Ramen Fes Ramen festivals are held throughout the year and some are even taking place during Golden Week. A rather unknown one is the Saikyu Ramen Festival at Machida, in Western Tokyo. Because of this, it might be not as crowded as other festivals. Get the chance to try not only ramen bowls from all over Japan for 800 yen each, but also different sorts of Gyoza and Chahan. There are also some live performances on a small stage. Yokohama Frühlingsfest German beer and food is not only celebrated at Odaiba, also Yokohama hosts the German style Frühlingsfest (spring festival) during Golden Week. Next to food, drinks and music it is a great place for children, because there are lot of fun attractions prepared for them. The entry is also free here, so after a short travel to Germany at the Red Brick Warehouse you can take a walk around Yamashita Park and relax your soul. The annual garden festival in spring gives you the possibility to see a lot of flowers and greenery around the harbor city. As mentioned, these are just a few festivals and events held around Golden Week. There are many more so a list would never find an end. If you are in Japan during GW just take a look on the Internet and you will definitely not get bored. Also take a look to my article about three flower fields to explore while Golden Week.
YokoLostinJapan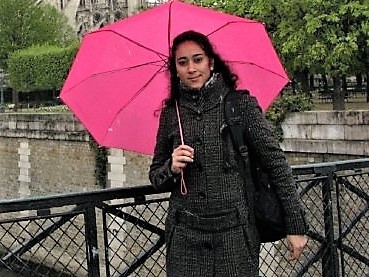 Making the most out of Rainy Season !!
Rainy season is definitely not my favorite season in a year. But nature is nature and no one can go against it. But the best you can do to cope with this season is make the most out of it. Rainy days mean you need to plan something indoors if your intention is to stay dry. There are some particular things that I enjoy doing in rainy season or rainy days in general. 1.Shopping- A rainy day can be the best time for shopping. When a day is fine and bright, I do not want to waste it inside a mall. I would rather plan something outdoors say for example going to beach, walking in the park, hiking etc. However, the best bet during a rainy day is to explore malls and buy what you need and also spend some time window shopping for things that you do not need. This way you get to stay dry and make use of a rainy day in something productive or at least something fun. Asking friends to join can be even more fun as you get time to catch up while you stroll around in a shopping mall. 2.Crafts/ Painting- Depending on your hobby, rainy season can be perfect for investing time in your hobbies like crafts or painting. As I enjoy crafts, I feel that rainy days are best to make crafts. I usually buy my materials from a 100 Yen shop to try new crafts. For people interested in painting there can be no better season than rainy season because you are mostly indoors so you can finish your grand projects while waiting for the weather to get better. Some people also get motivation and themes for painting from the raining scene outside. 3.Time for detailed cleaning- In the rainy season, you could also spare time for micro cleaning your apartments. If you need to get rid of things, this is the best time to dig into your wardrobe, cabinets, table drawers, storage areas. While you are inside, you can also do a detailed cleaning of your apartment floors, bath tubs, wash basins etc. I like searching corners to corners for cleaning tasks when I am home during rainy season. 4.Bake a cake or try a new recipe- If you think you are feeling blue with the gray weather- remember the old proverb " When in despair bake a cake." so to kill your boredom and sadness you could literally bake a cake. If you have been longing to try a new recipe this can be the best time too. Try a new recipe during a rainy day and once you gain confidence, you can have other people try out your preparation. In this regard, rainy season can be a good time to be innovative and creative. So as we are heading towards the rainy season in Japan soon, I believe you will find some of my above tips useful. Please share your ideas about being productive in a rainy day in the comments below.
Babina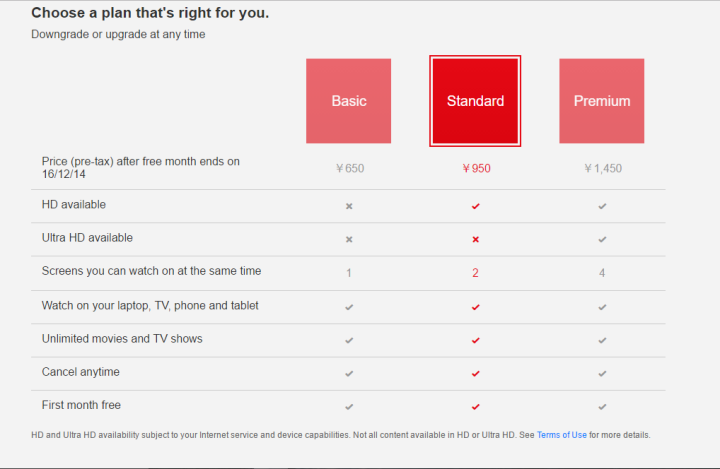 Rainy Season Solution: Netflix or Hulu?
While you're stuck inside this rainy reason, looking for something to watch, there are two main online streaming options outside of the ever-costly Amazon Prime: Netflix or Hulu. What do the two have in common? Both offer monthly streaming of international as well as domestic programming for a monthly fee and both offer monthly plans for less than 1000 yen. The medium-grade 1000 yen price gets you unlimited streaming in HD on one or two devices. So what's different?Selection Hulu offers some newer TV programs and movies that Netflix does not, but Netflix is also home to a lot of self-generated content that Hulu is not privy to. If you were following a network TV show back home and just moved to Japan, you might be bored by the selection, as release dates on a lot of US and UK TV shows tend to be a few years behind the times. Despite these time lag issues, Hulu's offerings can be quite fun and entertaining. Specifically, If you enjoy Shakespeare and haven't seen the Hollow Crown yet, sign up for the free 2 week trial of Hulu and watch it. Seriously. NOW. If you'd rather watch Sir Patrick Stewart do Scifi than Shakespeare, the selection on Netflix might be more to your liking. All of the Star Trek series, including an animated version that follows the original series, are available now and generally good for a re-watch. There is also a slew of stand-up comic routines in addition to the Netflix Originals Marvel's Iron Fist, Stranger Things, and Better Call Saul. For any Whovian readers, Netflix in Japan has seasons 5-9 of the new Doctor Who and Hulu offers seasons 1-8 when last I checked. Who Wins: Both. Depends on what you're into and when.Subtitles/multilingual options If you start playing a movie on Netflix and suddenly realize that you want to change the language or subtitle settings, you can do so easily with the speech-bubble-shaped toggle button on the lower right in full-screen mode or upper right in smaller viewing modes. There it will tell you all the options it has for that media. Not all shows or movies offer subtitles or many language options, and you can't see the options before you push the play button, but fixing it is as simple as selecting what you want or, if that is not available, a click of the back button. I switched over to Hulu excitedly after watching a few anime titles on Netflix (with subtitles frequently offered in English or Japanese) only to find to my horror that not only could I not get subtitles, I couldn't even get a description! Not even a Japanese description! Apparently when Japanese Hulu recognizes English as your preference, you have chosen to ignore all things Japanese. Another problem with Hulu in this regard is the arrangement of available options. If you only realize a mistaken language preference after you start watching an episode, there is no toggle switch to correct. Instead you have to click back and find the main page for the media you are trying to access and then see if your sub or dub preference exists. Then you can choose a separate link accordingly. This can mean a decent amount of re-watching the same wordless opening sequences. Who Wins: Netflix for ease of access.Organization by Account On Netflix, every account can have multiple users and every user's preferences tend to be stored. My daughter has a kids account in her name, exclusively offering kid-friendly cartoons and shows. My husband's watch list is littered with horror titles and the movies usually start in English with Japanese subtitles if available. My list is a mixture of things I thought I should see and have mostly forgotten about, but can easily manage since I know they are all my choices alone. Hulu seems to assume that any account caters to one individual per household, so there's only one list, your "queue", to which you add titles based on preference. Remember the problem with the sub and dub on Hulu? That comes up here too as you can see. If you click to add all of one season of one show to your list, it adds the sub AND dub for each episode, which you will watch in that order or delete the unwanted option, one by one, from your queue. Again, this seems like more work than necessary. Who Wins: Netflix for familiesPause/Play Button Location The one thing I think Hulu gets absolutely right is the position of the pause/play button in the middle of the screen, just like Youtube. Netflix offers this only for the kids shows, so pausing a more mature movie or program will require moving the icon down to the left corner. Who Wins: HuluTrial Period Netflix allows potential customers a full month to experience their services before payment is due (usually, for new customers) where Hulu only allows 2 weeks by comparison. This doesn't have to be a big game-changer, but it is worth noting if you choose to try these out for yourself. So, if your Japanese level is high enough that you like your anime subtitle free and you live alone or don't mind a jumbled "to watch" list, Hulu might be your best option. If your anime watching depends upon subtitles of some form or you want to rewatch ALL of the Star Treks, Netflix may be for you.Who Wins: Netflix for more time. Feel free to try them out while you're stuck indoors this rainy season! Just remember to watch your trial period end-dates!
JTsuzuki