Mar 15, 2016
Kobe is one of Japan's most international cities, having established itself early as a point of trade and commerce. It remains one of the largest ports in Japan today and a key urban center in Kansai, along with Osaka and Kyoto. Plenty of people want to travel to Kobe for both business and pleasure. And why wouldn't they? With a vibrant and colorful Chinatown, the beautiful merchant houses of Ijinkan and spectacular bay views from the surrounding hills, Kobe has a lot going on in the way of pleasure. Add this to the city's proximity to Osaka and Kyoto and things look even rosier. But what about access from the nation's capital? How much does it cost to travel from Tokyo to Kobe, and what are the best ways to do it? We take a look at the options and possible budgets.
*NB - In most cases travel costs are based on booking one month in advance (where possible). All prices and fares are in Japanese Yen.
Flights to Kobe


Despite its proximity to Osaka's Itami Airport and the important travel hub of Kansai International Airport, Kobe has its own runways at Kobe Airport (UKB). The flight time between Tokyo and Kobe is around 1 hrs 15 mins.
Low Cost Carries (LCC)
SKYMARK operate flights from Tokyo's Haneda Airport to Kobe Airport (seven a day).
One way fares: ~ 8,000 - 13,000 yen (conditions apply on the lowest fares)
Return fares: ~ 16,000 - 26,000 yen
Flag Carriers
ANA operate flights to Kobe (or what they detail as "Osaka (Kobe)" - but offer no details as to whether or not this means Kobe Airport) from Haneda Airport.
*Fares include taxes / surcharges
JAL - Japan Airlines have no flights from Tokyo to Kobe Airport. Use Osaka's Itami Airport or Kansai International Airport instead.
| | | | | |
| --- | --- | --- | --- | --- |
| Airport | One way | One way J Class | Return | Return J Class |
| Haneda | from 9,990 | 10,990 - 16,090 | from 18,680 | 22,980 - 32,980 |
| Narita | rom 15,240 | 17,340 - 26,640 | from 30,480 | 34,680 - 43,980 |
*Flights from Narita are much more limited in number
From Kobe Airport to Sannomiya Station (central Kobe) Port Liner trains take ~ 18 mins. The fare is 330 yen.
From Kansai International Airport to JR Sannomiya Station trains take ~ 85 - 110 mins. Fares between 1,700 - 3,000 yen.
From Osaka's Itami Airport to Sannomiya Station, trains take ~ 50 - 60 mins. Fares 570 yen.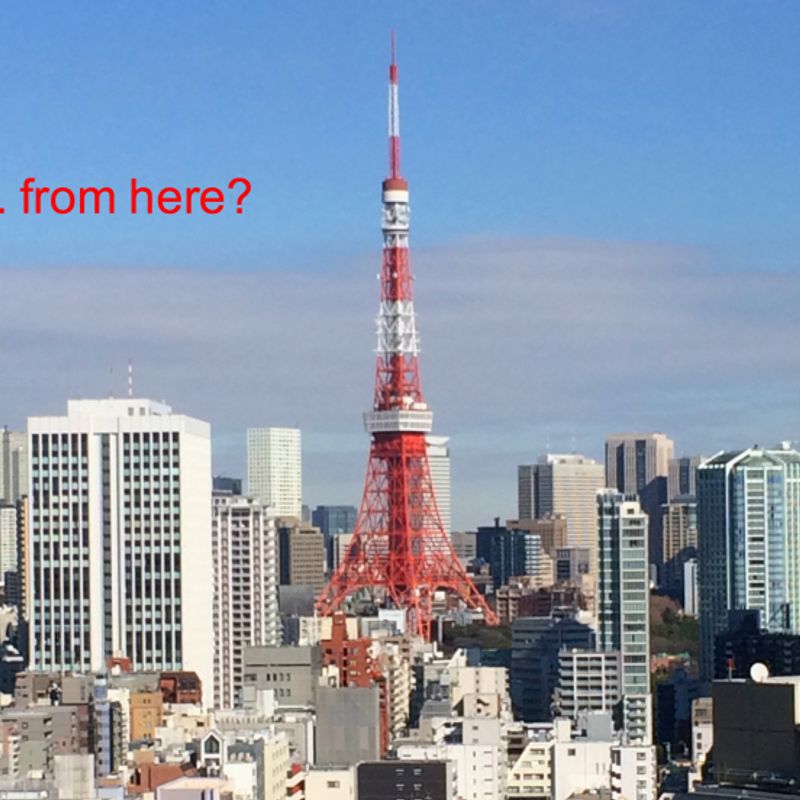 Shinkansen from Tokyo to Kobe
JR Tōkaidō Shinkansen and Sanyō Shinkansen services from Tokyo make stops at Shin-Kobe Station, around 1 km north of the downtown Sannomiya area. Trains making the run are Nozomi and Hikari, the costs and travel times of which are detailed in the table below (from Tokyo Station) ...
| | | | | |
| --- | --- | --- | --- | --- |
| Train | Unreserved seat | Reserved seat | Green seat | Time (min) |
| Nozomi | 14,160 | 14,900 | 19,880 | ~ 165 |
| Hikari | 14,160 | 14,480 | 19,460 | ~ 190 |
First departure from Tokyo Station to Shin-Kobe Station - 6:00 (Nozomi), arrives 8:37
Last (direct) departure from Tokyo Station to Shin-Kobe Station - 20:50 (Nozomi), arrives 23:38
From Shin-Kobe into Sannomiya Station it takes around eight minutes on the Kobe City Subway Seishin-Yamate Line. Fares 210 yen.

There are very few special deals or complicated discounts with the Shinkansen. Prices are pretty much the same no matter when or how you book … with one exception really worth seeking out, the Platt Kodama (ぷらっとこだま). Run by JR Tokai Tours, this plan can save 2,000 yen on fares for the Kodama Shinkansen down to Shin-Osaka where you could then change to Hikari, Kodama, or Sakura Shinkansen trains for the one stop to Shin-Kobe. Tickets available from JR Tokai Tours offices.
How much does it cost to get back? Well, there are no 'return' fares for Shinkansen, so just double the price of getting there.
The Japan Rail Pass is valid for Hikari and Kodama trains. Not Nozomi trains. It's also valid for the Sakura Shinkansen which could be ridden if changing at Shin-Osaka for Shin-Kobe.
Rapid / express / local trains from Tokyo to Kobe
Mixing rapid, express and local trains to get down from the capital to Kobe will take around nine hours without much in the way of breaks. The budget traveller might be able to get journey costs down to below 10,000 yen but by paying just 4,000 yen more one could use the Shinkansen and be in Kobe within three hours.
Train travel from Tokyo to Kobe might be a good way to use the seasonal Seishun 18 Kippu which could see you travel as far as you can on local trains for as little as 2,370 yen a day. Travellers have to buy five day's worth of travel so the total cost of this ticket will be 11,850 yen. With Kobe in mind, maybe a good itinerary would be to take two days getting there, two days back and have one of the tickets for travel in the Kobe area. Read more about the Seishun 18 Kippu here on City-Cost.
Bus services from Tokyo to Kobe
Buses between Tokyo and Kobe (Sannomiya) take around nine hrs (overnight). One way fares are in the 4,000 - 9,000 yen range.

A good option for English speakers is Willer. We found one or two services out of Shinjuku Busta ...
RELAX[NEW] - ~ 4,700 - 5,800 yen
3 row separated seat - ~ 8,000 yen
Willer also have services from Tokyo Disneyland ...
RELAX - from 5,680 yen
RELAXWIDE - from 7,200 yen
The Japanese-fluent traveller could try their luck with night bus booking sites Bus-Channel which can get things started in English, but will ultimately take you through bookings in Japanese. They list one way journeys from Tokyo to Kobe starting from around 4,000 yen.
We also took a look at English-language bus booking service Japan Bus Lines but were ultimately taken to a platform that looks just like that offered by Willer.
Driving from Tokyo to Kobe
The cost of driving from Tokyo to Kobe, in terms of expressway (highway) tolls is around 12,000 - 13,000 yen. We got this from NEXCO (Nippon Expressway Company) who look manage Japan's expressways. The drive takes around six hrs, all being well. Through NEXCO it's possible to check a route finder from expressway junction to expressway junction. While far from perfect we checked Shibuya to Ikedagawa (生田川) a few hundred meters southeast of Sannomiya Station in Kobe. Whether or not this was the best junction to choose, we don't know, but it's very central. It looks like the largest amount of driving will be on the Tomei Expressway once out of Tokyo and then onto the Meishin Expressway as you pass the Nagoya area and approach Kobe.
When looking at how much it costs to rent a car in Japan, consider that pick ups / drop offs in differing locations are significantly more expensive than pick ups / drop offs at the same office. Budget around 40,000 yen for a simple k-car with a pick up in Tokyo and drop off in Kobe over the period of a day. Contrast this with around 35,000 yen for the same car with a Tokyo pick up / drop off over a period of six days.
(NB* This post was updated as of September 2017)
Have you ever made the journey from Tokyo to Kobe? How much did it cost? Share your experiences and travel tips in the comments below.
See our 'How Much | Travel' series for more destinations from Tokyo and beyond ...
How much does it cost from Tokyo to Osaka?
How much does it cost from Tokyo to Fukuoka?
How much does it cost from Osaka to Kobe?

Getting from Kansai International Airport to Osaka, Kyoto, Nara
See us on ...
Twitter: @City_Cost_Japan

Facebook: @citycostjapan
Kobe image (cropped and text added)
JOHNNY LAI Flickr License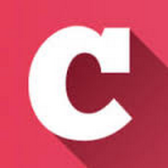 A Q&A and blogging community about life in Japan (plus a load of life-in-Japan stats!). Get your questions answered, share your experience! | Inquiry -> KyodoNewsDigital International Media | Tokyo, Japan | +81 3 6252 6402
---
1 Comment
Thanks for the good information.