Fukuoka is one of Japan's most international cities due to its proximity to mainland Asia. In fact, guide books are often at pains to quip that it's quicker to get to China or Korea than it is Tokyo. Whilst this may be true, the city also handles plenty of visitors from the capital, serving to make Fukuoka's airport one of the busiest in the country. So, how much does it cost to get there from Tokyo?
Flights
Prices here are based on booking one month before departure, directly with the airlines. Booking earlier than this will likely make things cheaper.
Fukuoka is serviced by Fukuoka Airport (FUK).
The flight time between Tokyo and Fukuoka is around 1 hrs 45 mins - 2 hrs.
Low Cost Carriers
Fares (one way / return)
Peach (from Tokyo, Haneda) - ~5,000 yen / ~12,000 yen
Jetstar (from Tokyo, Narita) - ~7,000 yen / ~16,000 yen
SKYMARK (from Tokyo, Haneda) - ~10,000-22,00 yen / 22,000-44,000 yen
STARFLYER (from Tokyo, Haneda) - ~12,000-37,000 / ~26,000-56,000 yen
Flag Carriers - Most ANA and JAL services operate between Tokyo's Haneda Airport (HND) and Fukuoka Airport.
Fares (one way/round trip) (taxes/surcharges included)
ANA (from Haneda):
Economy - 41,390 yen / 75,180 yen
Business Kippu - 34,390 yen / 68,780 yen (ANA card members)
Tokuwari - 25,590 yen / 51,180 yen
Tabawari28 - 12,790 yen / 25,580 yen
Premium - 50,390 yen / 100,780 yen
Premium Tokuwari - 33,990 yen / 67,980 yen
Prices from Narita are about the same, although there are far more services flying from Haneda.
JAL - Cheaper. Easier (or limited) seating choice. Flights below are from Haneda (Tokyo). There are limited flights from Narita.
Economy - Fares from 12,790 yen / 26,080 yen.
Class J - Between 1,000 to 21,100 yen extra (Yes, a lot of scope!).
From Fukuoka Airport to Hakata Station (for Shinkansen) and Tenjin Station, trains take 5 mins and 11 mins respectively. The fare is 260 yen.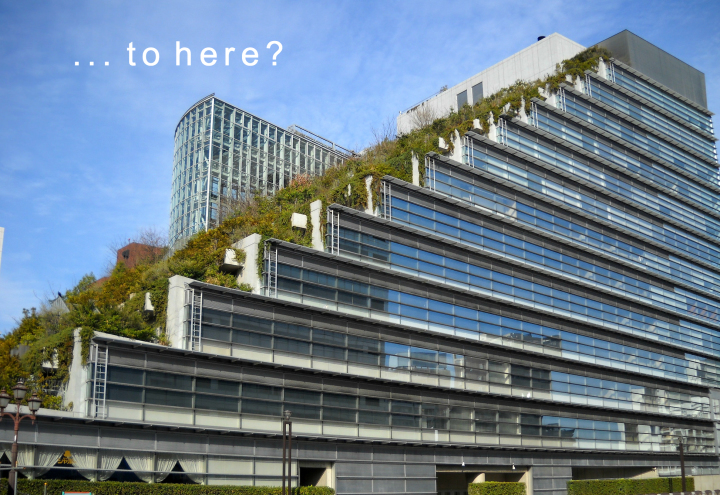 Shinkansen
For Fukuoka, the station to look for is Hakata, a short hop from Fukuoka's downtown districts. At this kind of distance it the choice between flying or the Shinkansen becomes harder to make.
The JR Tōkaidō Shinkansen and Sanyō Shinkansen have services between Tokyo (depart Tokyo Station) and Shin-Osaka (Station), through to Hakata. Nozomi trains will make the journey without need for changing trains.
Nozomi (~ 5 hrs)
Unreserved seat (21,810 yen) / Reserved seat (22,950 yen) / Green seat (30,080 yen)
Another option would be to take the Tokaido Shinkansen to Shin-Osaka, and change there onto the Sakura or Mizuho Shinkansen to Hakata. If using the Hikari trains for the first leg, expect to make savings or around 600 yen.
You'll find few special deals or complicated discounts with the Shinkansen. Prices remain fairly standard no matter when or how you book. However, look for the Platt Kodama (ぷらっとこだま). Run by JR Tokai Tours, this plan can save 2,000 yen on fares for the Kodama Shinkansen down to Shin-Osaka where you could then change to the Sakura or Mizuho Shinkansen for Hakata. Tickets available from JR Tokai Tours offices.
To get back, double the price of getting there as there are no 'return fares' when it come to the Shinkansen.
The Japan Rail Pass is valid for Hikari and Kodama trains as far as Shin-Osaka. Not Nozomi trains. It's also valid for the Sakura Shinkansen.
Bus
Buses between Tokyo and Fukuoka (Hakata Bus Terminal) take ~ 13 hrs (overnight). In Tokyo, services depart from Tokyo and Shinjuku Stations. One way fares are in the 9,000 yen - 12,000 yen range. At this kind of distance, services are more limited. Book in advance if you want as much comfort as possible.
@バスで (@Bus De) is a useful resource for booking Kyushu bound/based highway buses. Reservations can be made online in English, Korean, Chinese, and, Taiwanese.
Night bus booking sites Bus-Channel can get you started in English, but you'll be directed to Japanese language sites when making bookings.
Other Services
During holiday periods, tight budgets and those up for an adventure might make use of the Seishun 18 Kippu which could see you travel as far as you can on local trains for as little as 2,370 yen. The trip from Tokyo to Hakata will need a couple of days. Check out our earlier article about this ticket here.
If driving, expect to pay ~ 23,000 yen in highway tolls (source: NEXCO). The drive takes about 12 hrs (if you know where you're going). How much does it cost to rent a set of wheels? NIPPON Rent-A-Car has 'subcompact' cars which can be rented for around 8,000 - 9,000 yen for up to 24 hrs.
If you have any answers to the question, How much does it costs to travel from Tokyo to Fukuoka?, please leave your comments below.
See our 'How Much | Travel' series for more destinations from Tokyo.
Osaka: How much does it cost to Travel From Tokyo to Osaka?
Nagoya: How much does it cost to Travel From Tokyo to Nagoya?
Sapporo: How much does it cost to Travel From Tokyo to Sapporo?
Hiroshima: How much does it cost to Travel From Tokyo to Hiroshima?
Tokyo: What's The Cost of a Day's Train Travel in Tokyo?
Twitter: City_Cost_Japan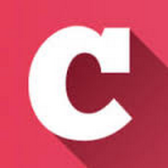 A Q&A and blogging community about life in Japan (plus a load of life-in-Japan stats!). Get your questions answered, share your experience! Twitter : @city_cost_japan