Jun 29, 2017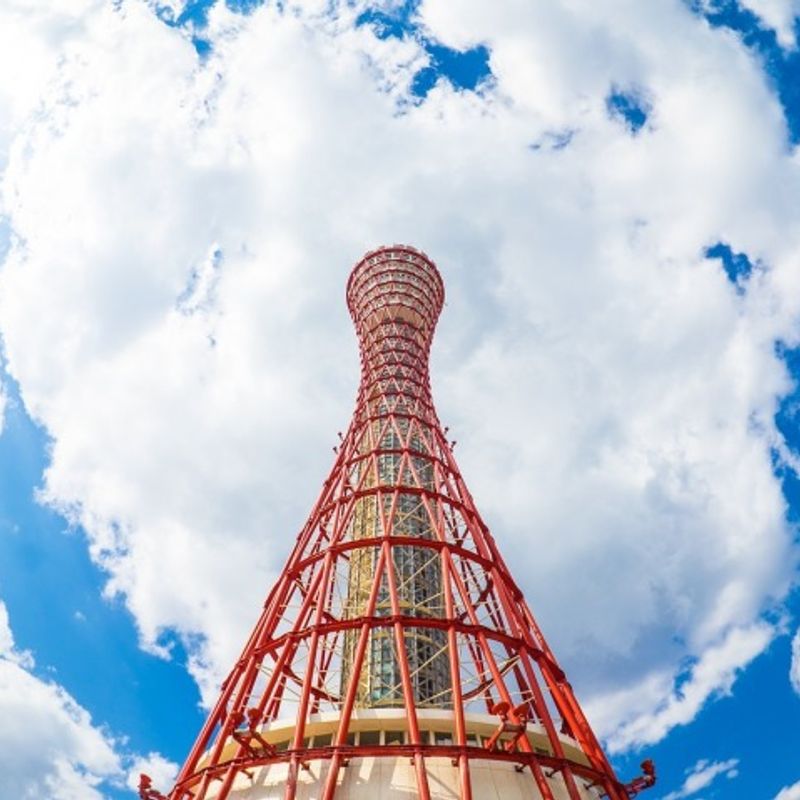 Osaka and Kobe are two of the big urban players in a Kansai area that should one day these two cities along with Kyoto and Nara finally merge would form an urban zone of frightening scale. Still, it would be a diverse one. Osaka brings the salt-of-the-earth, good times served with honest grub and washed down with some of the best jokers in Japan. Meanwhile, for a more cosmopolitan vibe, head over to Kobe with its spectacular port facade, one of Japan's best Chinatowns and all those well-to-do (if a bit old) western style homes up in 'them there hills' looking down on the riffraff down below. For now though there are still gaps filled with green (just about) between Osaka and Kobe. With Osaka as our base we look at the transportation options and how much they cost to Kobe and beyond to Himeji so as we can take a gander at Himeji-jo, arguably Japan's most celebrated (and therefore best?) castle.

Shinkansen from Osaka to Kobe
It's a short hop from Osaka to Kobe using San'yō Shinkansen . Only 12 mins in fact. Still, if you're in hurry ...
There are four types of train available; Nozomi, Mizuho, Hikari, and Sanyo. Although Nozomi and Mizuho trains are a little more expensive all journeys are the same length, Shin-Kobe being the next station from Osaka. Earliest departures from Shin-Osaka are 6 am. Last is 23:25
Train type
Unreserved seat
Reserved seat
Green seat
Nozomi Shinkansen

Mizuho Shinkansen

1,500


3,100



Sakura Shinkansen

Hikari Shinkansen
1,500
2,890
3,650
Both Shin-Osaka and Shin-Kobe stations, while important transport hubs, are not really 'where it's at' in terms of the respective cities that they serve so we will need to add to these transport cost in order to get us from / into the more happening areas of the cities.
From the Umeda area of Osaka, walk to Osaka station for trains to Shin-Osaka: 160 yen / 4 mins
From Namaba (subway) to Shin-Osaka: 280 yen / 23 mins
From Shinsaibashi to Shin-Osaka: 230 yen / 13 mins
From Shin-Kobe to Sannomiya (subway): 210 yen / 8 mins
From Shin-Kobe to Kobe is less convenient:

Shin-kobe - (Kobe City Subway Seishin-Yamate Line ) - Shinnagata - (JR Gakkentoshi Line Local or JR Kobe Line Local) - Kobe: 25 mins / 430 yen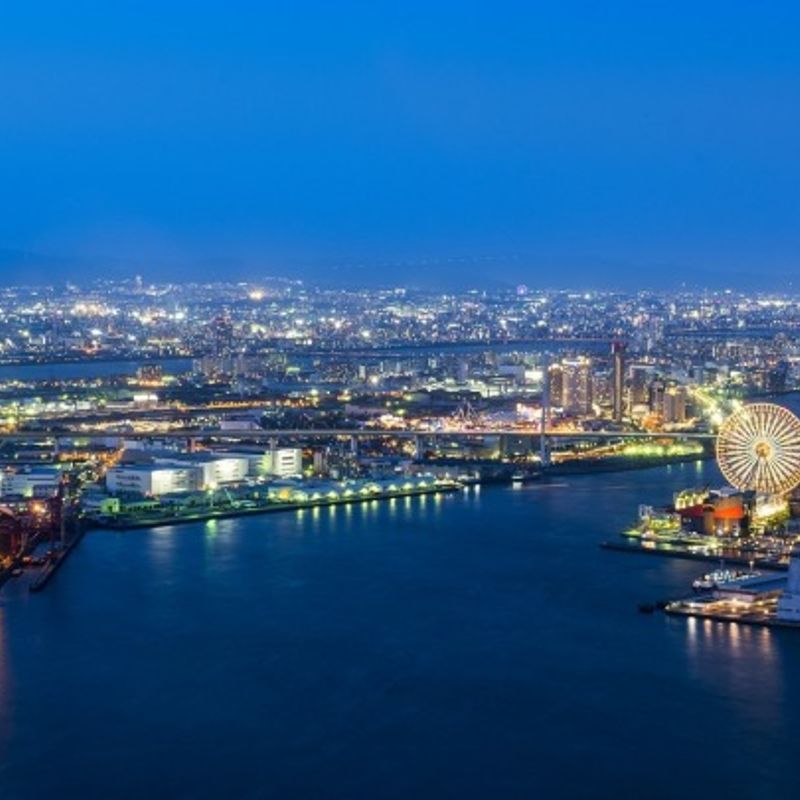 (Osaka port area)














Direct trains from the Osaka area to Kobe stations
Osaka Station to JR Sannomiya Station
JR Kobe Line Rapid (28 mins) and JR Special Rapid (22 mins): 410 yen
Osaka Station to Kobe Station
JR Kobe Line Rapid (30 mins) and JR Special Rapid (25 mins): 410 yen
Umeda (Hanshin) Station (Osaka) to Motomachi Station (Kobe)
Hanshin/Sanyo Through Ltd. Exp. or Hanshin Main Line Ltd. Exp. (33 mins): 320 yen
From Motomachi take the JR Kobe Line Rapid Service to JR Sannomiya (1 mins) and Kobe (2 mins): 120 yen
From Shinsaibashi the quickest way is to go via Shin-Osaka ...

Shinsaibashi - (Osaka City Subway Midosuji Line) - Shin-Osaka - (JR Kyoto Line Rapid Service - JR Kobe Line Rapid Service ) - JR Sannomiya: 55 - 60 mins / 780 yen
Getting from Osaka to Kobe by taxi
Online taxi fare finders reveal the cost from Osaka Station to Kobe Station to be in the 11,000 - 15,000 yen range. So, unless you've money to burn of you've missed the last train perhaps, a taxi between Osaka and Kobe doesn't look like a sensible transport option. The drive takes around 45 mins (depending on traffic).
Driving from Osaka to Kobe
Maybe the best highway to take between Osaka and Kobe is the Hanshin Expressway No. 3 Kobe Route (阪神高速3号神戸線). Between junctions Nakanoshima-nishi (Osaka - 中之島西 ) and Kyoubashi (京橋 - Kobe) the tolls come out at 930 yen with journey times around 30 mins. This according to Nippon Expressway Company (NEXCO) who manage and service Japan's highways. You can do expressway route searches via NEXCO, although it will have to be in Japanese. Give it a go here.
Osaka to Himeji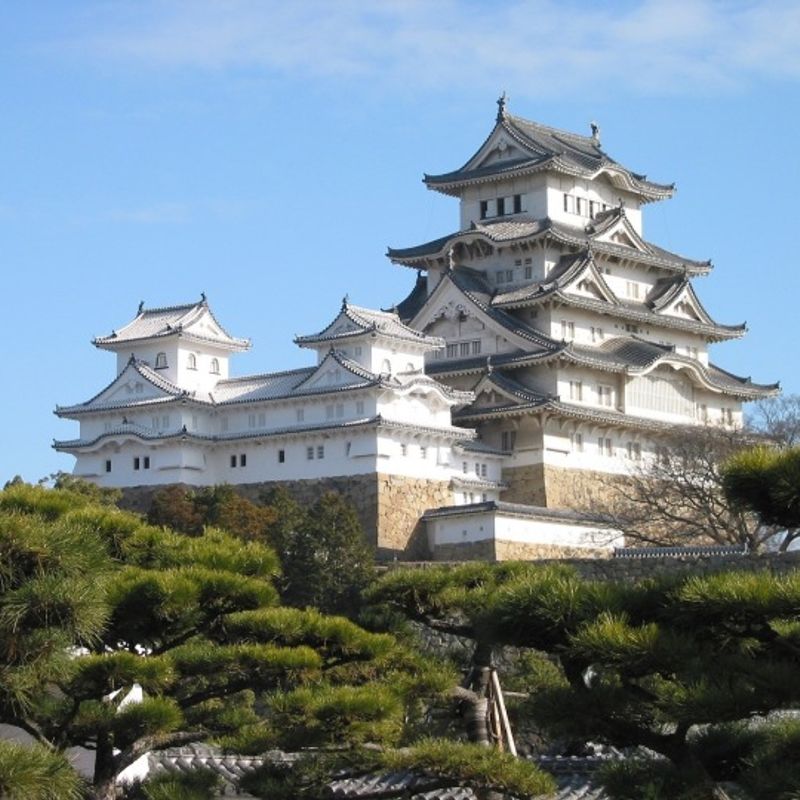 Himeji Castle (姫路城, Himeji-jō) is a structure that may well hold iconic status in Japan. It's probably one of the country's most recognisable buildings. The six-story castle dates back to 1609 and is the first site in Japan to have been designated as a World Cultural Heritage. In 2015, Himeji Castle emerged from some five years of restoration work to show off its brilliant white paint-job. If countries can boast of 'must see' attractions, Himeji-jō is surely one for Japan.
The castle is within a straight 1 km from Himeji Station. Just follow 90 % of the travellers exiting the station.
Trains to Himeji Station
Osaka Station - (JR Special Rapid Service) - Himeji: 65 mins / 1,490 yen
For travellers coming off a Shinkansen from Tokyo, the above trains actually depart from Shin-Osaka Station. Fares are the same 1,490 yen. Journey times a little longer at 72 mins.
Kobe to Himeji
The JR Special Rapid Service also passes through Kobe Station: 37 mins / 970 yen
Entrance to the castle is 1,000 yen for adults. With this in mind a day trip to the castle starting out from Osaka would work out at just under 4,000 yen (return train and entrance). From Kobe, just under 3,000 yen.
Himeji Castle area map;
What do you think is the best way to get from Osaka to Kobe? How much does it cost? Ever been to Himeji Castle? To what extent would recommend visiting Japan's first World Cultural Heritage site? Let us know in the comments.
See our 'How Much | Travel' series for more destinations from Osaka as well as Tokyo and beyond ...
Getting to / from Kansai International Airport
See us on ...
Twitter:@City_Cost_Japan
Facebook: @citycostjapan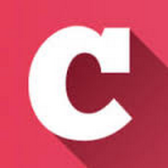 A Q&A and blogging community about life in Japan (plus a load of life-in-Japan stats!). Get your questions answered, share your experience! | Inquiry -> KyodoNewsDigital International Media | Tokyo, Japan | +81 3 6252 6402
---