Apr 2, 2019
If you haven't already, it's time to dust off the winter cobwebs, ditch the down jacket (although maybe have it to hand for the evenings) and head out to enjoy some of the great events in Japan in April 2019.
Note that in this list of April 2019 events in Japan, there's no room for anything cherry blossom-related, at least not intentionally. It's not because we don't enjoy gawping at some sakura rather that such events would better be served by a category all of its own. In this regard then, perhaps this list of events could be considered something akin to counter programming, offering an alternative to April's petal-based mayhem.
We'll endeavor to update and add to this list throughout.
Events are listed in calendar order …
Motor Sport Japan 2019 - Tokyo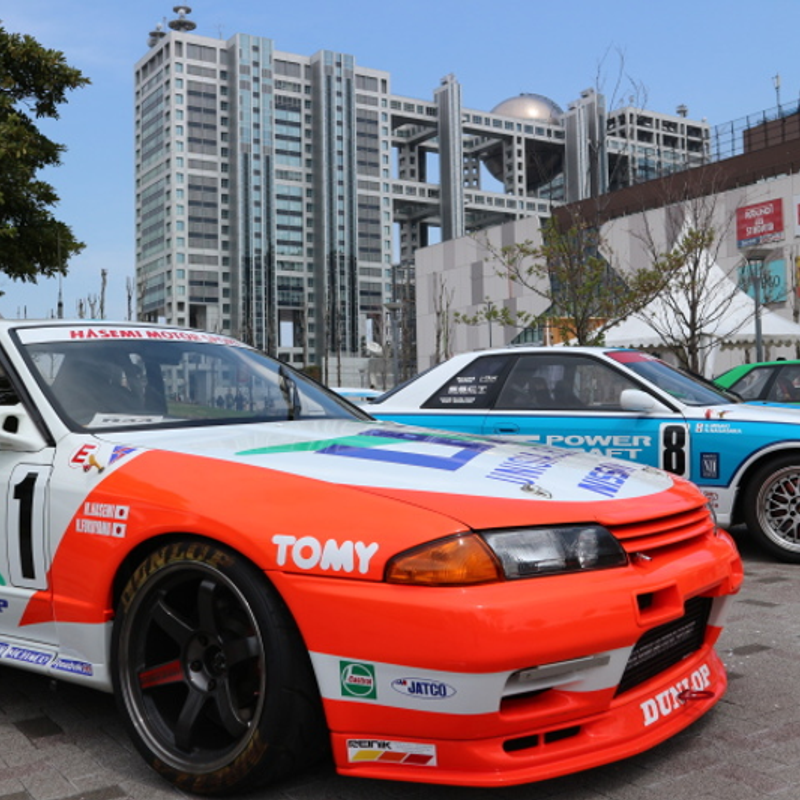 This motorsport festival held in Tokyo's water-front Odaiba district has something to offer everyone from the motoring novice to the most excited of petrol heads.
As the name would suggest, vehicles here are limited to the sporting arena and while the festival's outdoor setting prevents it from showcasing the kind of glossy, concept-tech of, say, a Tokyo Motor Show, there is still plenty to ogle and drool over … a great deal of which is served up with the charm of the doting hobbyist.
Expect then a display of old-skool / retired circuit motors replete with owners sitting beside them on fold-up chairs, as well as currently active circuit motors sounding off with revs of their engines. Motorsport Japan also has mini-race track which is the setting for displays, time trials, and a grid-style, free-for-all photo session (yes, with the race queens).
All-round easy fun in the outdoors, even if you're not that interested in cars.
Kanamara Matsuri 2019 - Kanagawa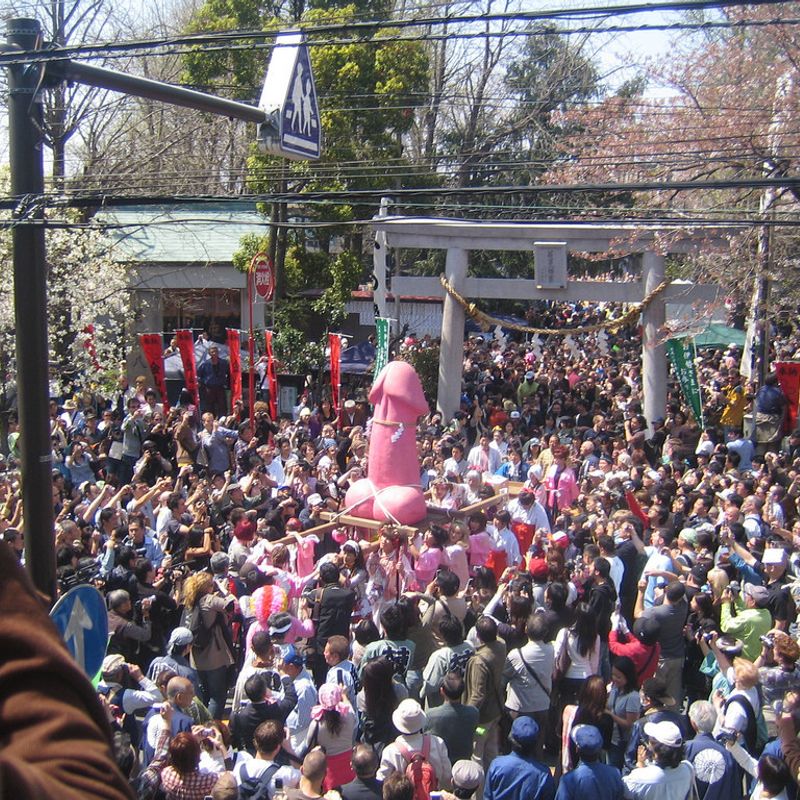 Everyone's favorite phallic festival in Japan returns to the Kanayama Shrine in the city of Kawasaki for another year of innuendo, childish giggles, and smut-light selfies involving the kind of lollies that you would otherwise only find in a sex shop.
Kanamara Matsuri (かなまら祭), Kanamara Penis Festival, Festival of the Steel Phallus, Phallus Festival ..call it what you will … celebrates fertility, or the promise of this. Festival fever centers on a parade of mikoshi, as is de rigueur at such things in Japan. However, mikoshi bearers at the Kanamara Matsuri groan under the weight of those loaded with large phalli, the largest being known as "Elizabeth," a phalli donated by / named after a drag-queen club of the same name.
Despite a tenuous backstory (a vagina-dwelling demon that bites off mens' tackle) and criticism from some quarters that the festival has sold out to social media, proceedings have in recent years been used as a vehicle to raise awareness about HIV and Aids.
The main procession of mikoshi at the Kanamara Matsuri typically sets out at around midday. Mikoshi (and phalli) are on display in the grounds of Kanayama Shrine before then. Expect crowds aplenty.
More event details: Kanamara Matsuri, Japan: Festival of the Steel Phallus
| | |
| --- | --- |
| When | Sunday April 7, 2019 |
| Where | Kanayama Shrine, Kawasaki |
| Entrance | Free |
| Web | n/a |
Fuji Shiba-sakura Festival 2019 - Yamanashi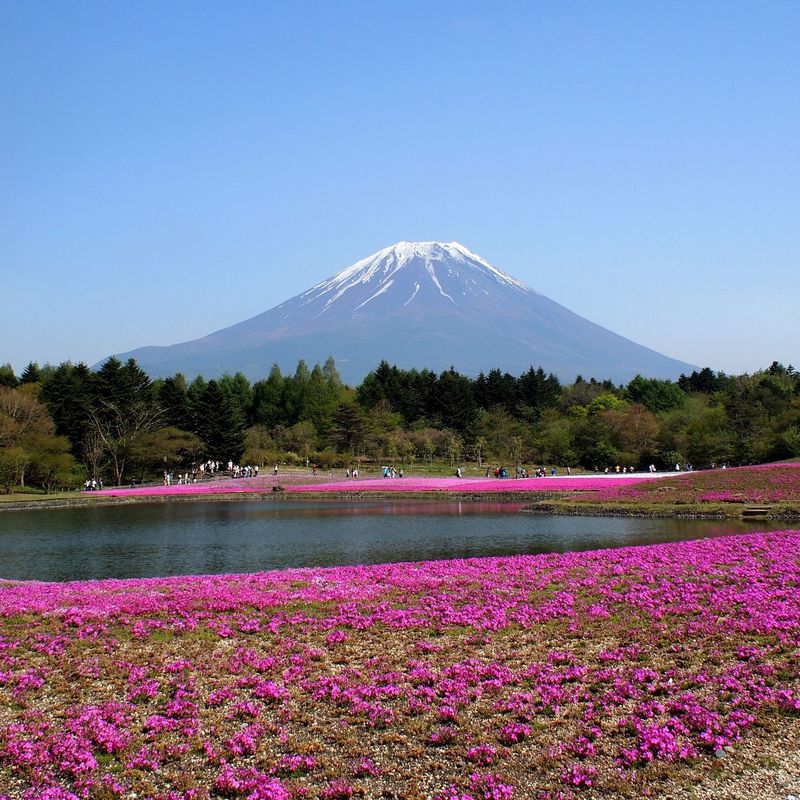 The one with all the moss phlox set against a backdrop of Mt. Fuji. No? OK, the one with the carpet of pink / purple flowers set against a backdrop of Mt. Fuji. Either way you'll have likely scene the sticking images.
The Fuji Shiba-sakura Festival is set to take place in 2019 from April 13 to May 26 when organizers will be dazzling visitors to Yamanashi Prefecture with some 800,000 shiba-sakura, in bloom and carpeting the event site which sits in an enviable location (Fuji Motosuko Resort) at the foot of Mt. Fuji.
According to event organizers, this is the largest gathering of moss phlox in the greater Tokyo area.
Expect lots of straining to take the best photo and plenty of limited-edition souvenirs as organizers aim to make sure you, and they, get your money's worth.
Fuji Shiba-sakura Festival is also host to the Mt. Fuji Delicious Foods Festival held in Fuji Motosuko Resort restaurants as well as at temporary stalls in the grounds. Festival foods are based around local dishes and with Mt. Fuji being at the center of it all expect there to be some similarly-shaped offerings -- look out for the steamed buns with red beans, new to 2019.
Spring Takayama Festival - Gifu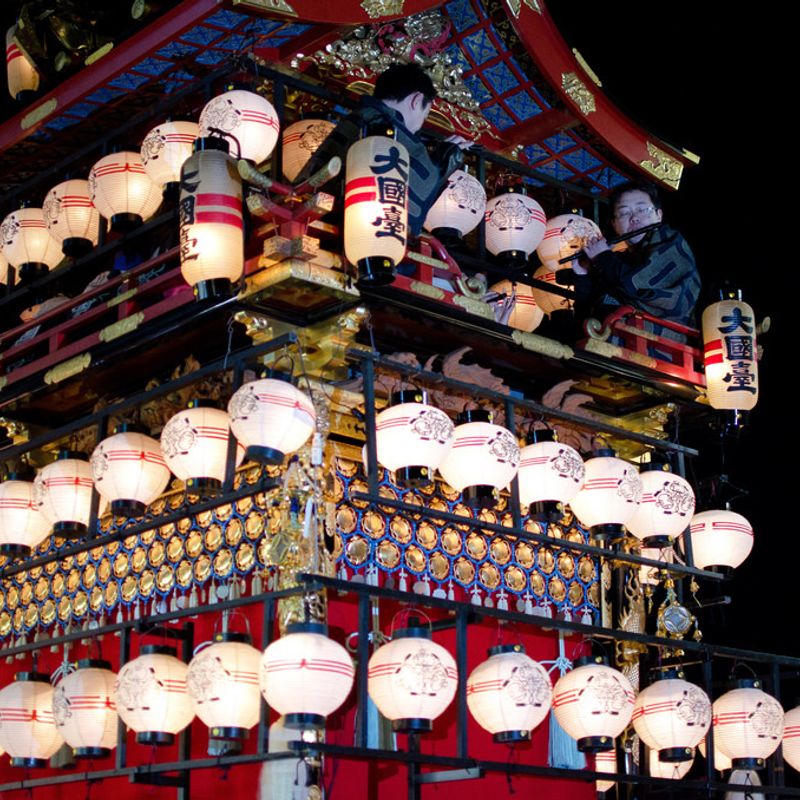 One of Japan's most cherished traditional dos, the Spring Takayama Festival, aka Sanno Matsuri, will see the city of Takayama (Gifu Prefecture) once again breakout into a display of color, costume and crowds.
Claimed by some to be one of the three most beautiful festivals in Japan, Sanno Matsuri certainly has the location on its side with Takayama itself being a charming city (if you can see past all the tourists).
Spring Festival action centers around Hie Shrine, located in the southern half of the city, and is driven by a collection of beautifully crafted and decorated floats or yatai. Don't miss the night festival to see the yatai bedecked in haunting lamps.
If you haven't booked accommodation in Takayama for the period of the festival already, be prepared to have to search around.
More event details: Spring Takayama Festival, one of Japan's most beautiful matsuri
11th Okinawa International Movie Festival - Okinawa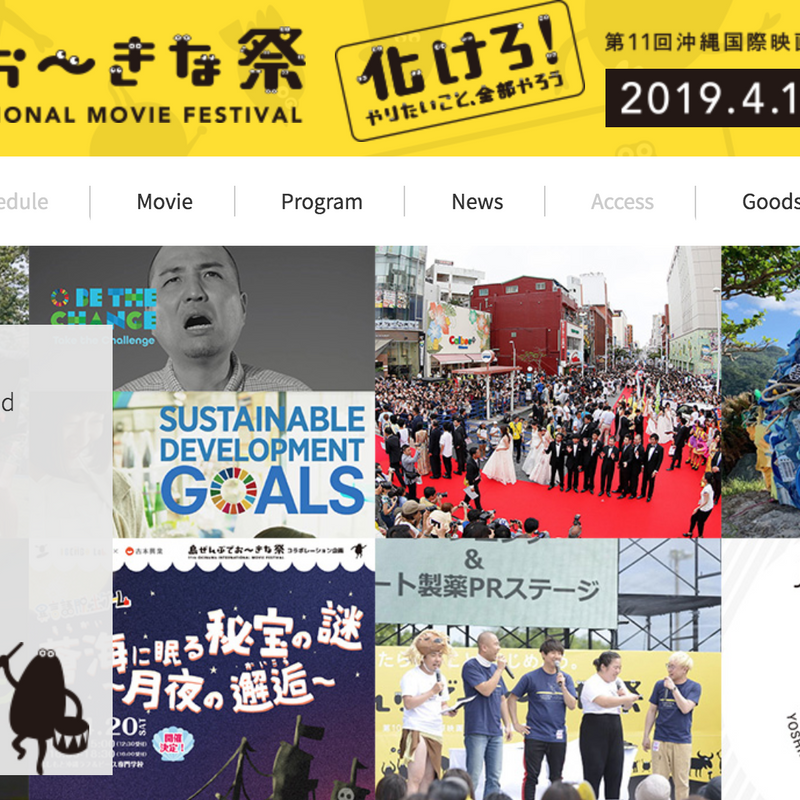 (Screenshot of the 11th Okinawa International Movie Festival website)
After celebrating its 10th anniversary in 2018 the Okinawa International Movie Festival returns to venues across the Okinawa capital of Naha in April 2019 as organizers Yoshimoto Laugh & Peace Corporation eye-up another step toward their goal of "hosting the festival for 100 years."
Actually the Okinawa International Movie Festival is active throughout the year presenting the charms of the region to mainland Japan and the rest of the world.
April 18 - 21 however, sees the festival proper lay on the "all-round entertainment" that covers movies (of course), dance, fashion, art, sport, culture and comedy.
For a bit of glitz and glamor as befitting a movie festival see if you can get a glimpse of the celebs at the Red Carpet event on Sunday April 21 on Naha's storied Kokusai Dori.
For something a little more robust, check out live performances at the ocean-side Naminoue Umisora Park stage or get your giggle on during comedy skits at Tenbusu Naha, along Kokusai Dori.
Films screened during the festival fall under the theme of "Laugh & Peace." One that is likely to draw plenty of attention in 2019 is Erica 38, the last film to star Japanese actress Kirin Kiki before she passed away in September last year.
Curiosity box-tickers might want to take in a screening of 2018's "I want to eat your pancreas."
Ramen Girls Festival 2019 - Shizuoka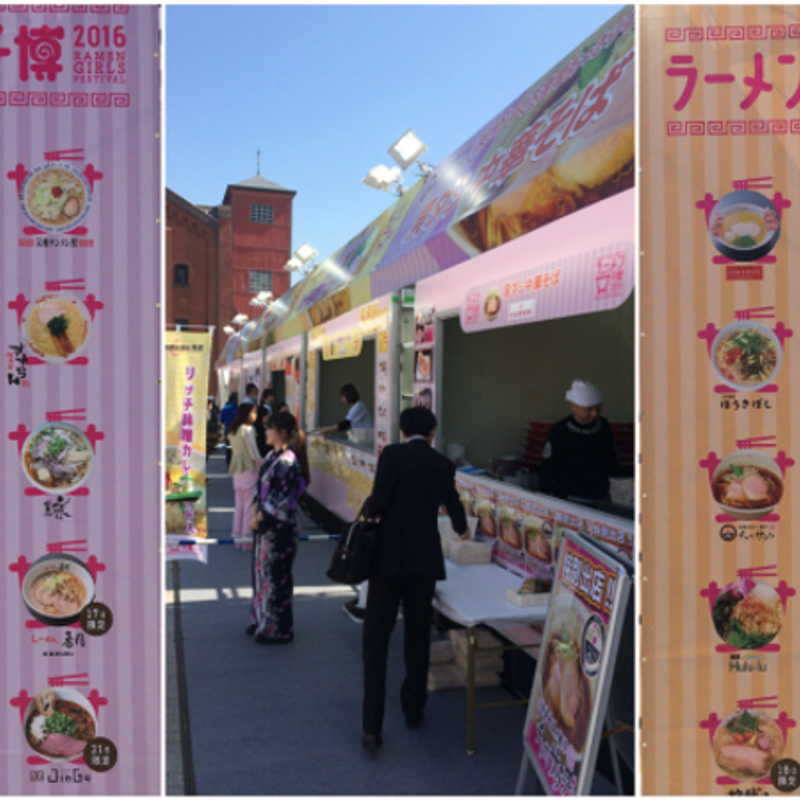 (Scenes from Ramen Girls Festival 2016 in Yokohama)
Despite what other websites seems to be saying this year's Ramen Girls Festival is actually being held in Shizuoka -- not Tokyo or anywhere else -- at least according to the event home page at the time of writing.
The brain child of ramen uber fan Morimoto Satoko (森本聡子), who set out to create a culture of ramen-eating away from the often greasy, sweaty salaryman-packed setting, the Ramen Girls Festival (ラーメン女子博) returns once again for some female-orientated ramen appreciation, this time to a location just south of Sunpu Castle in downtown Shizuoka City.
Held across two sessions, with a one-day break in between, the Ramen Girls Festival gathers together carefully selected ramen dishes (and their creators) from across Japan with a different lineup for each session.
If previous years are anything to go by, the set up is simple -- rows of ramen stalls and a communal eating area in the middle, and maybe a female-only area. Individual dishes are on the small side with each selling for 800 yen (buy a ticket). 2019 looks set to offer 10 dishes during each session. Oh, and despite the name, all genders are welcome.
Earth Day - Tokyo (other locations)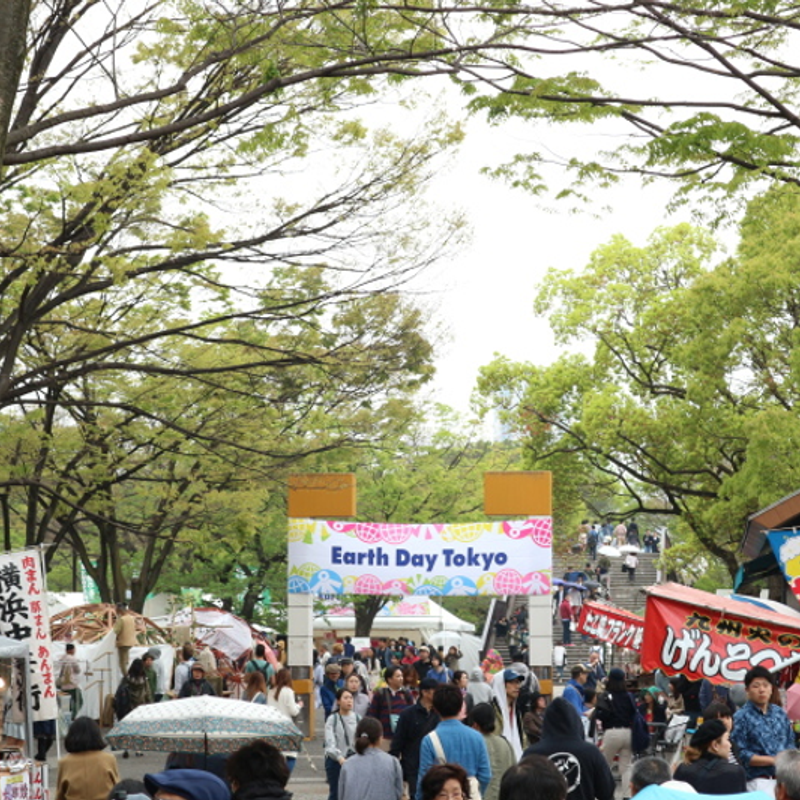 Annual environmental awareness raiser, Earth Day (April 22), will see activists, NPOs and other organizations pitch up in the Japan capital for another round of Earth Day Tokyo.
Shibuya's Yoyogi Park Outdoor Stage (and surrounds) is the setting for proceedings over the weekend of April 20 - 21, 2019 which are free to access.
Live music, talks, and workshops together with an army of creators hawking food, their latest CD of djembe rhythms and wardrobes of clothing made entirely out of hemp are all likely to be present.
OK, so it's easy for the cynic to highlight the stereotypes and cliches that one might expect at an event like Earth Day Tokyo, but this is well-meaning, warm, and welcoming stuff. And, in this visitor's experience, not at all preachy.
Good vibes, good food, a chance to get outside and, who knows, maybe even learn something or contribute to a cause of paramount importance.
We've highlighted Earth Day Tokyo, but this is a worldwide "day" so be on the lookout for similar events across Japan.
Setouchi Triennale 2019 - Seto Inland Sea region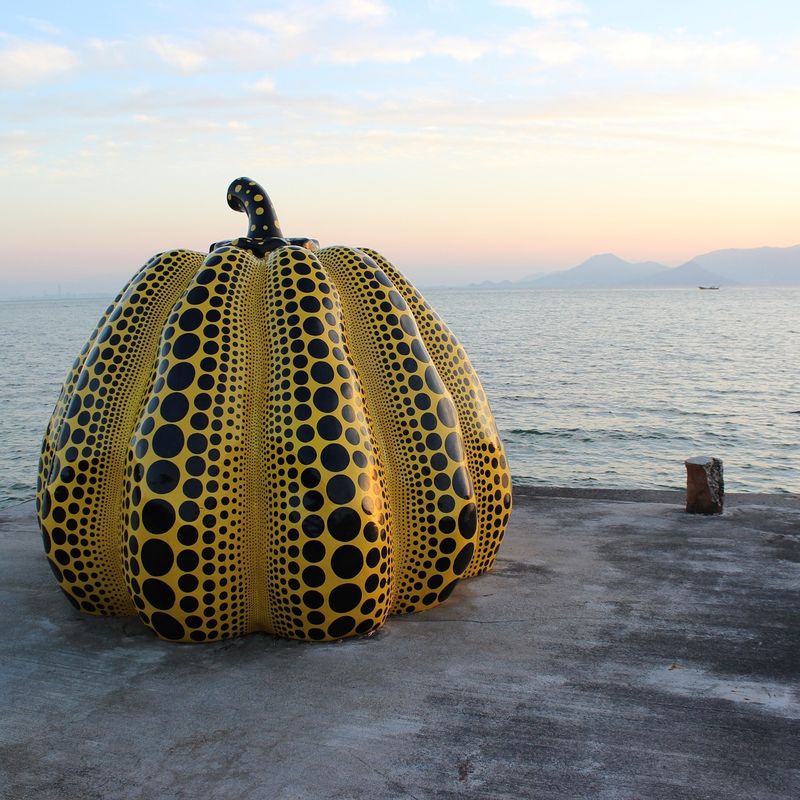 Spreading its impressive bulk across the spring, summer and fall of 2019 in a variety of locations dotted about the Seto Inland Sea, Setouchi Triennale 2019 launches into its first exhibits on April 26.
The theme for 2019 is "Restoration of the Sea" as Triennale organizers look to inject more life into the area's communities which are facing a challenge familiar to many rural communities across Japan -- an aging population.
Artworks and exhibits during the Triennale will be set up across some 14 locations, perhaps the most familiar of which is the island of Naoshima. Seasonal "passports" and ferry passes will likely make the ticketing and exhibit-hopping a little smoother.
The website of the Setouchi Triennale 2019 has pretty extensive English-language information including tips and guides for first-time visitors to an event that, on the surface at least, has the potential to overwhelm.
| | |
| --- | --- |
| When | April 26 - Nov. 4, 2019 |
| Where | Seto Inland Sea (various locations) |
| Entrance | 3 Season Passport - 4,800 yen / Single Season Passport - 4,000 yen |
| Web | https://setouchi-artfest.jp/en/ |
Tokyo Rainbow Pride 2019 - Tokyo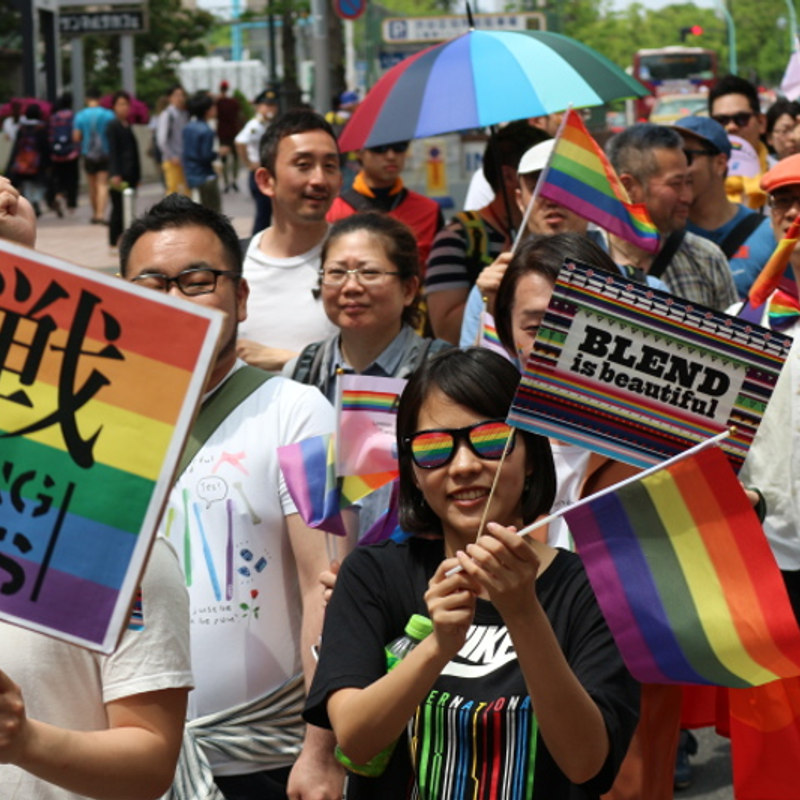 Tokyo Rainbow Pride returns to the Japan capital for a week of awareness-building and celebration of all-things LGBT, anchored as in previous years by a parade through the streets of Shibuya and Harajuku on April 28. According to parade organizers, this year a record 52 groups are set to get into costume and join the parade.
While the pride parade draws most of the attention Tokyo Rainbow Pride has plenty more to offer with a week's worth of LGBT-based events, workshops, talks and more spread across the capital. There's plenty to get the teeth into.
Head to the Yoyogi outdoor stage area over the weekend of April 27 - 28 for live shows, booths, eats, beers and all-round happy vibes. And despite the LGBT tag, everyone is welcome during the proceedings
| | |
| --- | --- |
| When | April 27 - May 6 (Parade April 28 from 14:00) |
| Where | Yoyogi Park Outdoor Stage, Shibuya, and other Tokyo locations |
| Entrance | Yoyogi Park Outdoor Stage area - free / See website for other events |
| Web | https://tokyorainbowpride.com/week/ |
What are your event picks for April in Japan? Let us know in the comments
Images:
Kanamara Matsuri: Bernat Agullo Flickr License
Spring Takayama Festival: Paul Robinson Flickr License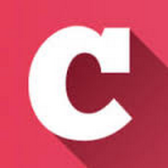 A Q&A and blogging community about life in Japan (plus a load of life-in-Japan stats!). Get your questions answered, share your experience! | Inquiry -> KyodoNewsDigital International Media | Tokyo, Japan | +81 3 6252 6402
---