Mar 22, 2018
The Kanamara Matsuri (かなまら祭, aka Kanamara Matsuri, Kanamara Penis Festival, Festival of the Steel Phallus, Phallus Festival … the variations go on) is an annual "matsuri" held on the first Sunday of April in and around Kanayama Shrine (金山神社) in the city of Kawasaki south of Tokyo.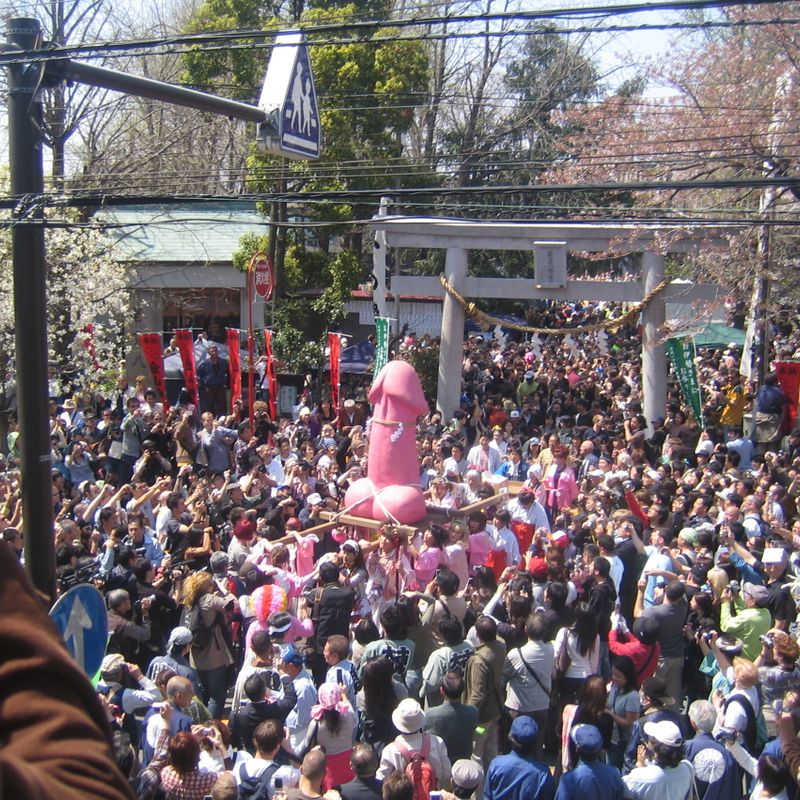 The Kanamara Matsuri celebrates fertility, or one's hopes to this end, and in more recent years has come to be used as a vehicle to raise awareness about HIV / aids, as well as money for charities trying to combat the disease and others like it.
As with any shrine-based matsuri in Japan, proceedings at the Kanamara Matsuri center around the parading of mikoshi through the streets that surround Kanayama Shrine, dispensing happy vibes and good fortune on local businesses. The mikoshi at the Kanamara Matsuri, however, carry large phalli, much to the amusement of many festival goers (they are the reason most people are here). The largest of the lot is the bright pink phallus donated by, and named after, a drag queen club called "Elizabeth" (although we can't for the life of use find this club anywhere on the net). Men in drag bear the weight of this particular mikoshi.
The birth of social media and YouTube ensured that you can't go about parading large penises out in public (all be them fake) and expect images not get get shared and word (along with prurient smirks) to spread. As such, today's Kanamara Festival is a big deal, especially among camera toting foreigners, who come to take requisite selfies with all the penis-shaped / inspired kit and accoutrements that have attached themselves to the festival over the years -- lollies, ice lollies, masks, print t-shirts … Wieners.
Some locals are here as believers though, so visitors to the festival will perhaps see women straddling giant wooden phalli in a bid to have all their "fertility" bases covered.
Of course, it's all been well documented by now, but if we know anything about YouTubers, and social media, it's that they're not afraid of repetition. As such, the Kanamara Festival looks set to continue its popularity (visitor numbers in their tens of thousands), and the spawning of more videos, if not much in the way of babies.
The Kanamara Matsuri comes under criticism from some corners for having developed into a bit of commercial sham. Strayed from its roots. This is perhaps true to the extent that most most people are here for the novelty rather than to do any praying or to come away expecting a baby.
But really the whole thing is a massive deviation from the roots of Kanayama Jinja, a shrine which, after all, houses gods whose fingers are actually in mining and metal work. Myth, though, has given worshippers two stories to chew over -- one about the Shinto goddess Izanami who was healed by the shrine's gods after giving birth to some sort of fire god. The other entrances listeners with the story of a demon that fell in love with a woman, scurried inside her vigina, and bit off the bits of her new hubby on their wedding night. On two occasions, no less. Seeking help from a blacksmith, the lady came away with a metal phallus (the object of the matsuri) which did away with the demon's gnashers, and the demon itself.
And people say that the Kanamara Matsuri is no longer taken seriously.
Still, it least the festival is rooted in something real, as in "tangible," if not necessarily synonymous with religious purity.
Anyone who's been to Kawasaki on more than one occasion will have likely noticed an abundance of dodgy nightlife establishments indicative of this old town's location as a stop on the old Tokaido, that road connecting Kyoto with Edo (now Tokyo). During the Edo era, brothels were set up in Kawasaki to service merchants plying the root. Prostitutes working at these establishments would go to Kanayama Shrine and pray for protection from venereal diseases, probably the only thing they could do in those day.
Back to the present day -- plenty of commentators have tried to look deeply into the goings on at the Kanamara Penis Festival, crowbarring it onto their reflections about the Japanese not having enough babies by suggesting that the locals have become so enamored with penis shaped lollies as to be unaware about their impending population-related doom.
It's hard to believe that this is an issue of awareness, -- you'd have to have been living under a rock not to know about "aging Japan" -- rather, it's perhaps not that Japanese people have forgotten to have babies, but that, given their social circumstances, they either can't have them or they don't want to have them.
For some though, the conclusion seems to be that festival goers should stop having so much fun at the Kanamara Matsuri and instead approach it with more respect and reverence.
Well, quite honestly, if all that's left for Japan to combat its declining birthrate is for people to pray more fervently at a shrine based a story about a woman with a penis-eating monster in her private parts, then they might as well have a bit of fun while they're doing it.
Whatever one's reasons for coming though, come early, so to speak. The main procession of mikoshi at the Kanamara Matsuri typically sets out at around midday. Mikoshi (and phalli) are on display in the grounds of Kanayama Shrine before then. However, numbers can be such that getting in to see them can be quite the challenge unless you arrive super early. Maybe it's better to assume a position roadside and wait, instead.
Kanamara Matsuri 2019
What
Kanamara Matsuri / かなまら祭り
When
Sunday April 7, 2019
Where
Kanayama Shrine (Kanayama Jinja / 金山神社), Kawasaki
Address

2 Chome-13-16 Daishi Ekimae,

Kawasaki-ku, Kawasaki-shi, Kanagawa-ken 210-0802

Web (shrine)

Kanayama Jinja
Map:
The Kanamara Matsuri is but one of a number of "penis," fertility festivals that take place across Japan. Read more about them below:
Fertility festivals across Japan: Phalluses, flesh, and fun
Have you been to the Kanamara Matsuri? What did you think? Let us know in the comments.
See us on …
Twitter and Facebook: @citycostjapan
Image
Bernat Agullo Flickr License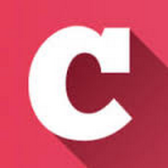 A Q&A and blogging community about life in Japan (plus a load of life-in-Japan stats!). Get your questions answered, share your experience! | Inquiry -> KyodoNewsDigital International Media | Tokyo, Japan | +81 3 6252 6402
---
2 Comments
Went there this weekend. Was way too crowded, but also interesting.

@YokoLostinJapan Ahh, we can imagine. Was it crowded around the train station, too?