Feb 22, 2016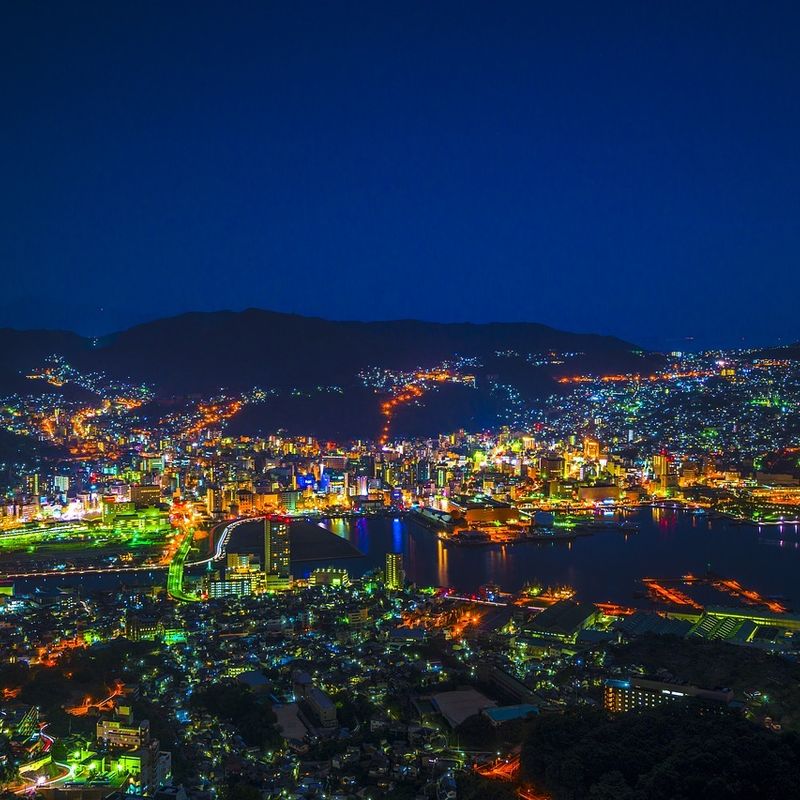 Updated Sep, 2017 - As the first major port in Japan to open its doors to overseas trade and cultural exchange, Nagasaki is well versed in dealing with those in travel and transit. How much does it cost to get there from Tokyo? (All fares and costs listed in Japanese Yen)
Flights from Tokyo to Nagasaki


Nagasaki is serviced by Nagasaki Airport (長崎空港) (NGS). The airport sits on a man-made island in Omura Bay. As the crow flies it's about 20km north of downtown Nagasaki but looping around the water makes the actual journey significantly longer.
Nagasaki Airport handles flights from flag carries as well as LCCs and also serves some international hubs.
Flag Carriers
Most flights to Nagasaki operated by ANA and JAL depart from Tokyo's Haneda Airport. Flight times are around two hours.
ANA (from Haneda)
| | | |
| --- | --- | --- |
| | One way | Return |
| Flex Fare | 43,890 | 87,780 |
| Flex Round trip Fare | N/A | 80,180 |
| Basic Fare | 28,090 | 56,180 |
| Value Fare | 16,790 | 31,680 |
| Premium Flex Fare | 26,790 | 100,780 |
| Premium Basic Fare | 40,090 | 80,180 |
| Premium Value Fare | 50,390 | 51,680 |
JAL (from Haneda)
| | | |
| --- | --- | --- |
| | Economy | Class J |
| One way | 16,090 - 18,090 | 17,090 - 35,990 |
| Return | 31,480 - 36,880 | 38,780 - 71,980 |
LCC airlines
Skymark Airlines fly Tokyo to Nagasaki but this will involve a transfer at Kobe.
Solaseed Air has direct flights from Tokyo (Haneda) to Nagasaki. One way fares start from around 16,000 yen for their discount tickets, going up to around 38,000 yen for a regular ticket.
From Nagasaki Airport to downtown Nagasaki transport is by bus. Fares for the 40 min journey are 900 yen. Tickets are sold from a train-station-style machine outside of arrivals.
Shinkansen and trains to Nagasaki
There are no Shinkansen services available all the way to Nagasaki from Tokyo, although they can be included for a significant part of the journey.
The JR Tōkaidō Shinkansen and Sanyō Shinkansen have services between Tokyo (depart Tokyo Station) and Hakata (Fukuoka) ~ 5 hours 10 mins. Nozomi trains make the run without need for changes or transfers. The costs are detailed in the table below ...
| | | |
| --- | --- | --- |
| Unreserved seat | Reserved seat | Green seat |
| 21,810 | 22,950 | 30,080 |
It is possible to use a combination of Shinkansen taking the Tōkaidō Shinkansen as far as Shin-Osaka and changing to the Sanyo Shinkansen (Sakura or Mizuho trains) as far as Hakata. Journey times will be a little longer (around 20 mins) and fares just a few hundred yen cheaper. From Hakata (Fukuoka), the Kamome Limited Express train (Kagoshima Main Line and/or Nagasaki Main Line, both operated by JR Kyushu) goes on to Nagasaki Station, ~ 1 hrs 55 mins. This train has three seat types ...
| | | |
| --- | --- | --- |
| Unreserved seat | Reserved seat | Green seat |
| 4,190 | 4,710 | 5,760 |
Using only local trains from Hakata to Nagasaki will see journey times go up to around 4.5 hours. Fares around 2,800 yen. A route might be as follows ...
HAKATA - (JR Kagoshima Line Semi Rapid) - TOSU - (JR Nagasaki Line) - NAGASAKI
Total Shinkansen / train costs from Tokyo to Nagasaki
Top end: 35,840 yen
Mid-range: 27,660 yen
Bottom end: 24,610 yen
Total journey times will be around seven hours at the fastest end.
To save a little money, consider the Platt Kodama (ぷらっとこだま). Run by JR Tokai Tours, this plan can save 2,000 yen on fares for the Kodama Shinkansen down to Shin-Osaka where you could then change to the Sakura or Mizuho Shinkansen for Hakata. Tickets available from JR Tokai Tours offices.
The Japan Rail Pass is valid for Hikari and Kodama trains as far as Shin-Osaka. Not Nozomi trains. It's also valid for Sakura trains on the Sanyo Shinkansen to Hakata and on the services listed above from Hakata to Nagasaki.
Note that JR Nagasaki Station, while a fairly big complex, isn't the main hub of shopping and nightlife in Nagasaki.
Buses to Nagasaki
At the time of writing, we couldn't find any direct bus services between Tokyo and Nagasaki. Instead, use services to Fukuoka (Hakata Bus Terminal) and change for buses to Nagasaki from there.
Nishitetsu have one bus a day from Tokyo (Shinjuku Busta) to Fukuoka (Hakata Bus Terminal). The journey time is 14 hours. Fares for "premium seats" range from 17,000 - 20,000 yen. "Business seats" from 12,000 - 15,000 yen. The Nishitetsu site is in Japanese only. From Tokyo the departure time is 21:00, arriving in Fukuoka at 11:17 the next day. You can just about read the basics of this service here.
Bus-Channel lists services between Tokyo and Fukuoka with costs from 9,000 - 11,000 yen. However, links to the reservation sites usually take you to somewhere Japanese, or nowhere at all. Try with a pinch of salt (and a robust understanding of Japanese).
Nishitetsu also run services between Hakata Bus Terminal and the front of JR Nagasaki Station. Fares are around 2,500 yen and journey times around three hours. You can start your searches in English with Nishitetsu here, but will be taken to a Japanese site to make reservations.
Getting all the way from Tokyo to Nagasaki by bus is likely to cost around 20,000 yen and with waiting times and transfers take almost 24 hours. With this in mind, it seems abundantly more sensible to to fly or use the trains.
Alternative transport options
Local trains
Travellers in Japan on a really on a tight budget and up for a long slog, might enjoy making use of the Seishun 18 Kippu which could see one travel as far as you one can on local trains for 2,370 yen (5-day package - 11,850 yen).
Getting from Tokyo to Nagasaki in this way will require at least couple of days. Check out our earlier article about this ticket here on City-Cost.

Driving from Tokyo to Nagasaki
Confident drivers could make the trip from Tokyo to Nagasaki in around 14 hours. According to the Nippon Expressway Company (NEXCO) toll fares for the expressways will come to around 27,000 yen. A possible list of the expressways used is as follows (starting from Shibuya Interchange in Tokyo) ...
- Metropolitan Expressway No.3 Shibuya
- Tomei Expressway
- Meishin Expressway (join north of Nagoya)
- Chugoku Expressway (join north of Osaka)
- Kyushu Expressway (the former all the way over the crossing between Honshu and Kyushu)
- Nagasaki Expressway (join at Tosu)
- Nagasaki Bypass (terminating at Urakami, north of downtown Nagasaki)
The cost of a rent-a-car with a pick up in Tokyo and drop off in Nagasaki might come to around 100,000 yen for a simple k-car over a period of two days. Contrast this with Tokyo pick up and drop off for a period of 10 days which might cost around 50,000 - 60,000 yen for the same car. The point being that it is an expensive business dropping off rent-a-cars in Japan at a different location.
(NB* This post was updated as of Sep, 2017)
In your experience, how much does it costs to travel from Tokyo to Nagasaki? Let us know below.
Further reading ...
Three days / two nights in Nagasaki - budget breakdown and itinerary

See our 'How Much | Travel' series for more destinations from Tokyo and beyond ...
How much does it cost from Tokyo to Osaka?
How much does it cost from Osaka to Fukuoka?
How much does it cost from Tokyo to Sapporo?
Getting To and From Kansai International Airport: Costs to / from Osaka, Kyoto, Nara
See us on ...
Twitter: @City_Cost_Japan
Facebook: @citycostjapan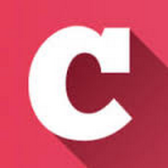 A Q&A and blogging community about life in Japan (plus a load of life-in-Japan stats!). Get your questions answered, share your experience! | Inquiry -> KyodoNewsDigital International Media | Tokyo, Japan | +81 3 6252 6402
---