Jun 20, 2017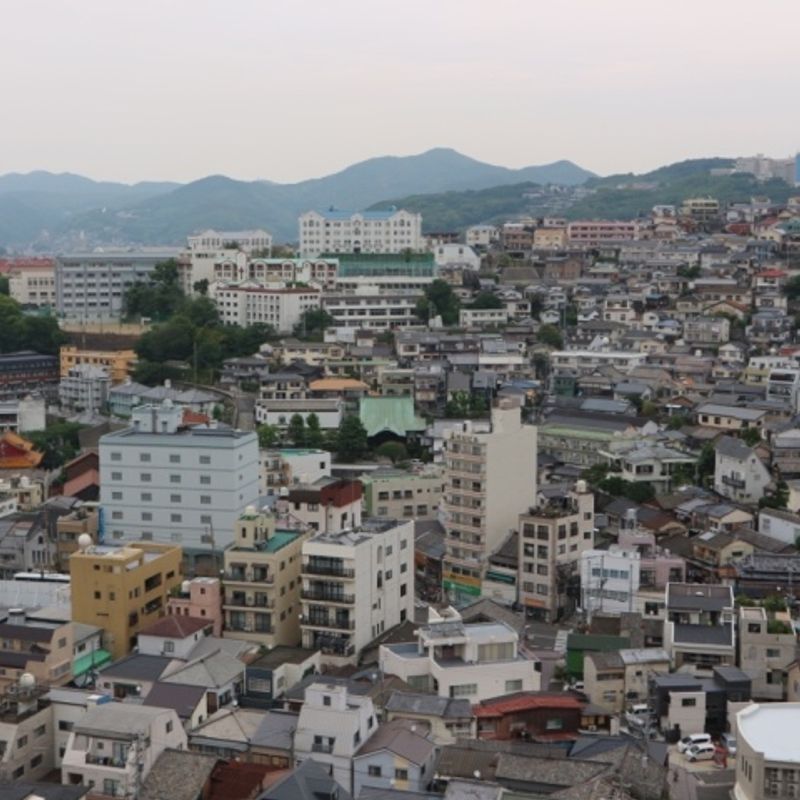 Anyone who follows us on Instagram will have likely noticed a deluge of 'grams' sent out through the SNS ether originating from Nagasaki. It was our first time visiting the city in southern Kyushu and we can hand on heart say they we loved it. Nagasaki is quite unlike any place we've ever been to in Japan, both visually and in terms of atmosphere. Hemmed in by mountains and sea, the way the city spreads up the mountain slopes, from a distance almost reminded us of Rio de Janeiro (the abundance of churches adding to the effect). Atmospherically, coming from Tokyo, Nagasaki moves at a distinctly slower pace, and is all the better for it. The local people also, seem to be far more at peace and are some of the friendliest we have encountered in Japan. Our trip was a three day / two night quickie and given that we're all about how much things cost in Japan, we thought it might be useful to try and document our spending during our time in Nagasaki and thus help others to budget for their short breaks in the city and get a sense of how much money they might need to bring. This budget breakdown is loosely listed according to our itinerary across our time in Nagasaki.

We flew from Haneda on a Saturday morning (around 10:00) arriving at Nagasaki Airport at midday, and were probably dumping our bags in the hotel before 14:00. The return flight on the Monday departed Nagasaki Airport at around 15:00 arriving Haneda around 17:00.
At this point it's important to mention that while this is being written as "City-Cost", the trip was actually taken by this expat in their own holiday time. None of what follows was on the "company's" coffers and none of the businesses listed here have any affiliation with City-Cost. There were two of us but the costs detailed below are per person. The hotel was a twin room with breakfast included in the package. The travel package we booked in Tokyo worked out at 38,400 yen per person including flights, hotel and some vouchers for free castella in Nagasaki.
*NB - We've tried to be as accurate with the prices as possible but on some costs we didn't commit to memory, for example with some of the coffees, so we've gone for ballpark figures. Where there is any uncertainty we indicate as such with terms like "around" and symbols such as "~".
Day One
Bus from Nagasaki Airport to downtown Nagasaki - 900 yen


Whatever else might be said about the Hotel New Tanda, it has a great location in Nagasaki and is one that we could walk to from the bus stop at Nagasaki Shinchi.
Lunch - Champon in Chinatown - 800 yen








Nagasaki's Chinatown covers a few blocks in an area about one kilometer or so south of Nagasaki Station. While this Chinatown is never going to compete with, say, that in Yokohama, it's a Chinatown nonetheless and comes with all the requisite Oriental fixtures and fittings. It's also an easy place to find Nagasaki's most celebrated dish, champon. Without thinking about things too much we ate our Nagasaki champon at Chinese restaurant 偕楽園 (Kairakuen), at the end of the main thoroughfare heading north east.
Dutch Slope, Glover Garden and Oura Catholic Church - 1,210 yen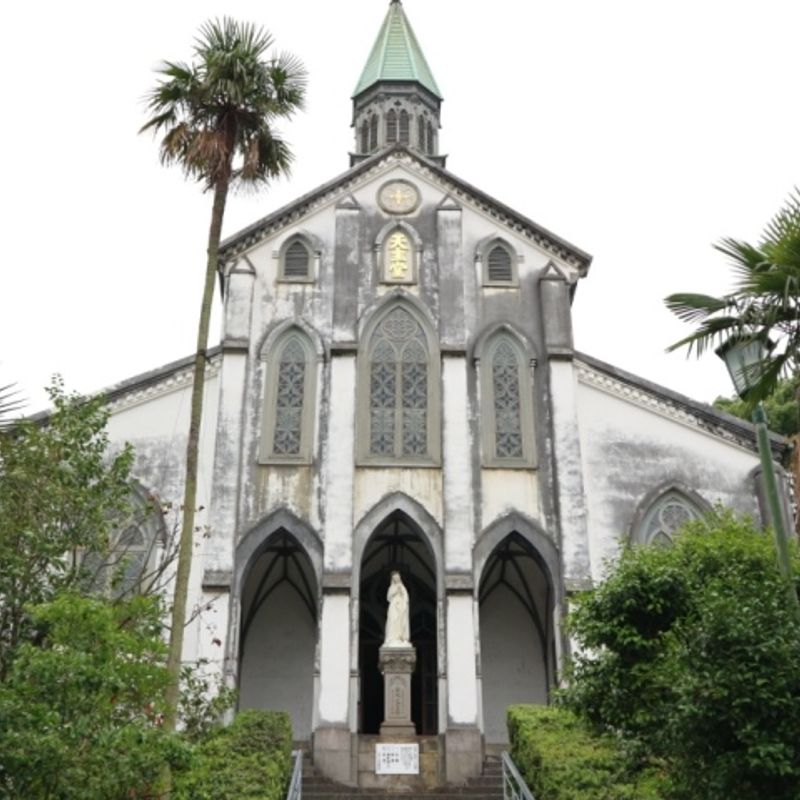 One of the most visited areas in Nagasaki, the Dutch Slope (and further on, Glover Garden) can be accessed on foot from Chinatown in about 20 mins. This is a charming area of old western houses, churches, and places of business as well as some very posh looking schools and medical facilities. You don't need to spend money to enjoy this area - it's a delightful place to have a stroll (albeit one with some pretty steep slopes). In a way, perhaps this is where it all started - expat life in Japan when, during Japan's period of isolation, contact and trade with Europe was only permitted in Nagasaki with the Dutch (hence Dutch Slope). The arrival in 1859 of 21-year-old Scottish industrialist Thomas Blake Glover saw Japan's modernisation pick up speed and one of Japan's early expat scenes take shape.
Glover Garden is more than just a garden, it's a collection of charming houses and buildings from the Glover days that is well worth the 610 yen entrance.
Next to Glover Garden the Oura Catholic Church is something of a Nagasaki symbol. "Consecrated" in 1865, the church is best viewed from outside and isn't really worth the 600 yen entrance unless you have a specific interest. You can take good photos of Oura Catholic Church from the bottom of the steps leading up to the main doors. Beware the signage (with distinctly large Chinese characters) warning over enthusiastic snappers that they have to pay "beyond this point".
Coffee break - Caffe Veloce (near Chinatown) - ~ 300 yen
Nagasaki Ropeway - 1,230 yen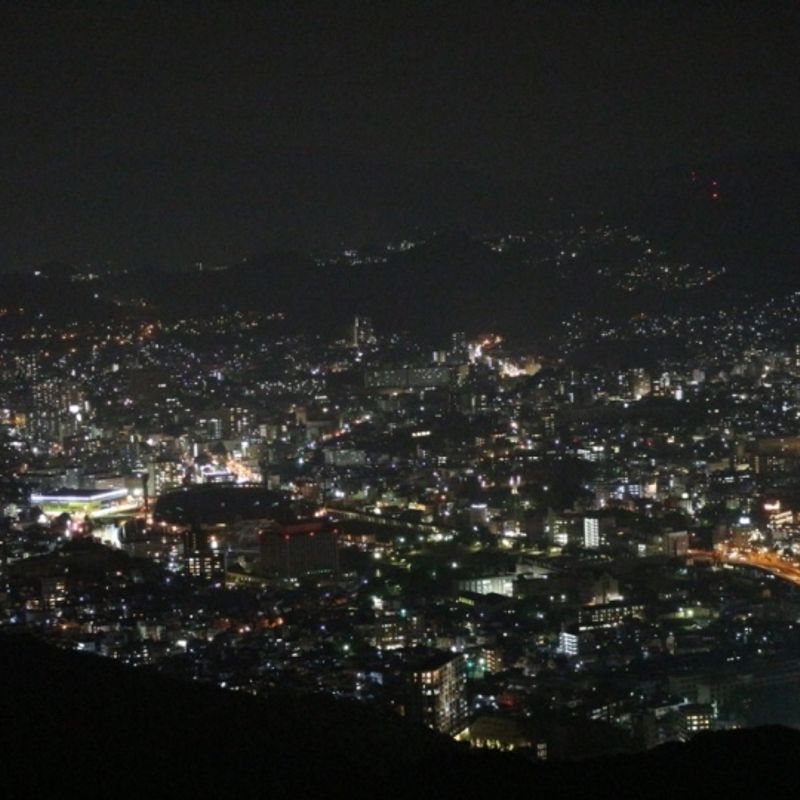 From the Chinatown area we took a streetcar to JR Nagasaki Station - 120 yen
From JR Nagasaki Station we caught a local bus to Nagasaki Ropeway Front ~ 200 yen
Ropeway up to the observatory at Inasayama - 1,230 yen return
Bus back to JR Nagasaki Station ~ 200 yen
The view of Nagasaki at night from the observatory at Inasayama is indeed a doozy. City lights lay prostrate and sparking before you. There's not a great deal up there, other than the view, to hang around for so the 1,230 yen ropeway is a questionable outlay. Better to just take a bus. If you do take the ropeway, try to be on the left of the gondola as you go up for the best views.
With the above bus fares our memory has let us down a little. The exact amount we can't be sure, but 200 yen seems about right. Take these with a pinch of salt.
Diner - Milan Indian Restaurant - JR Nagasaki Station ~ 2,100 yen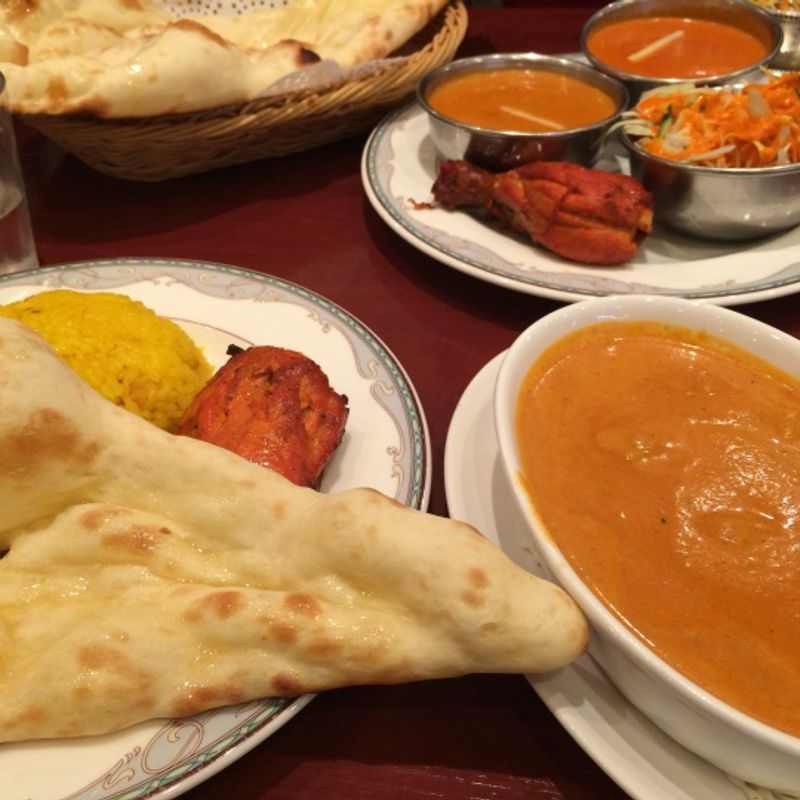 A common theme throughout Day One had been, "Where exactly is Nagasaki?", as in, up to this point, there didn't seem to be any center of activity to the city. Typically we might think of the train station as being a safe bet for a bit of hustle and bustle, but you don't really get that from JR Nagasaki Station. Still, getting late (things shut early in Nagasaki) and running out of options we headed for the restaurant floor of Amu Plaza where we found the above Indian restaurant. I had a set meal and a beer which came out at around the price listed above.
Streetcar back to the hotel - 120 yen












Day Two














Transport - 500 yen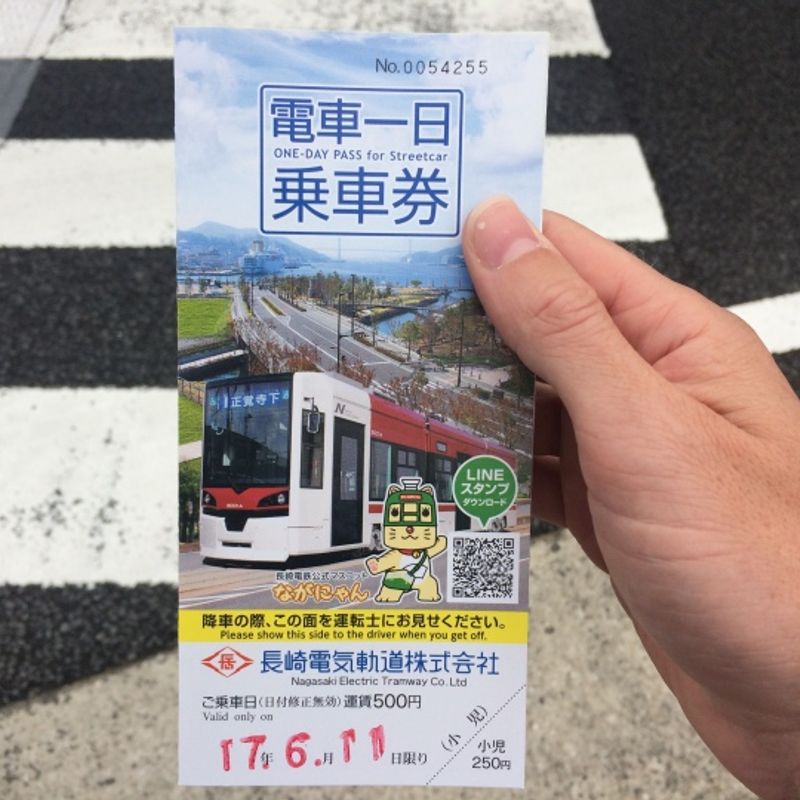 Probably the best way to get around Nagasaki is by the delightfully old-skool streetcar system (trams). All single journeys are 120 yen but given that a lot of Nagasaki's sights are located near to streetcar stops it's more than worth investing in a "ONE-DAY PASS for Streetcar" for just 500 yen. You can buy them from your hotel.
Temples - 600 yen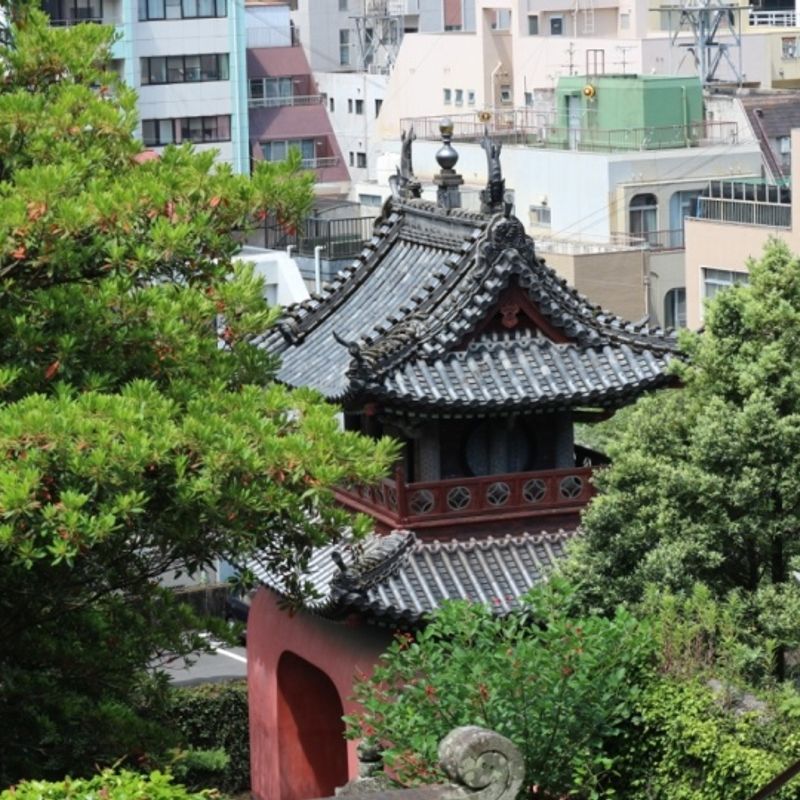 At the foot of the mountain slope west of Shianbashi lie a beautiful series of temples that reward exploration. Hopping from temple to temple, taking in the city views and charming streets that join them together turned out to be a personal highlight of the Nagasaki trip. Some of the temples command a small entrance fee. All in, you could spend a good few hours in this part of town. The two temples we paid entrance for were Sofukuji Temple and Kofukuji Temple both of which are stunning and well worth it.
Coffee and Cake Break - 900 yen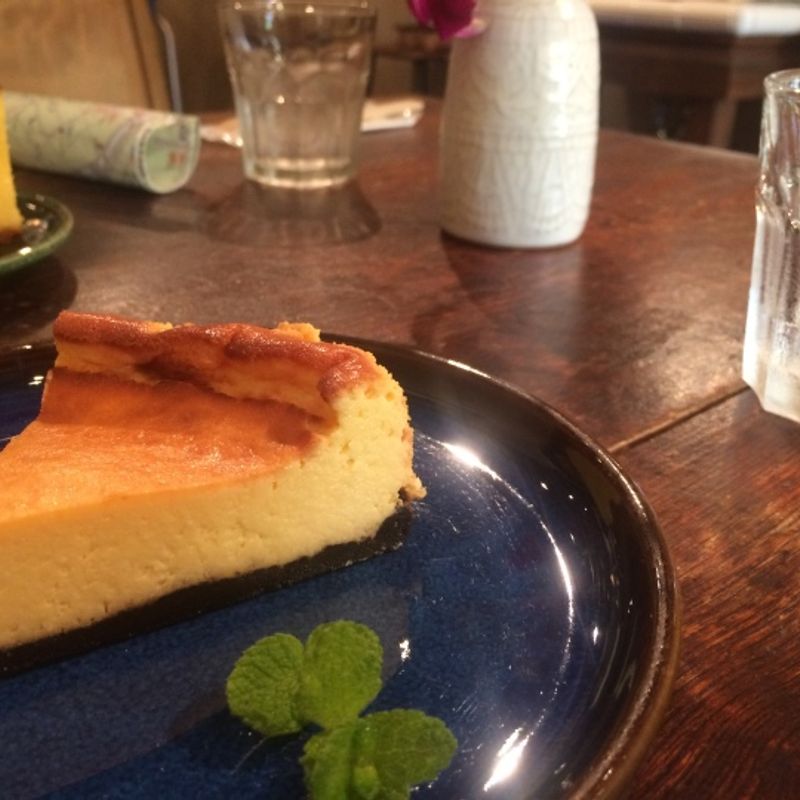 From Kofukuji Temple it's a nice walk down to the Nakashima River and from there along the banks to Megane-bashi (Spectacles Bridge). The bridge is a popular sightseeing spot of which you'll see images dotted about the city. It's a quaint bridge although nothing to get too excited about. This part of town, however, is a very nice place to idle away some time with plenty of independent cafes to choose from. We had a coffee and (cheese)cake set (900 yen) from "elv cafe" a little further down from Megane-bashi.
Nagasaki Atomic Bomb Museums, Memorials and Monuments - 500 yen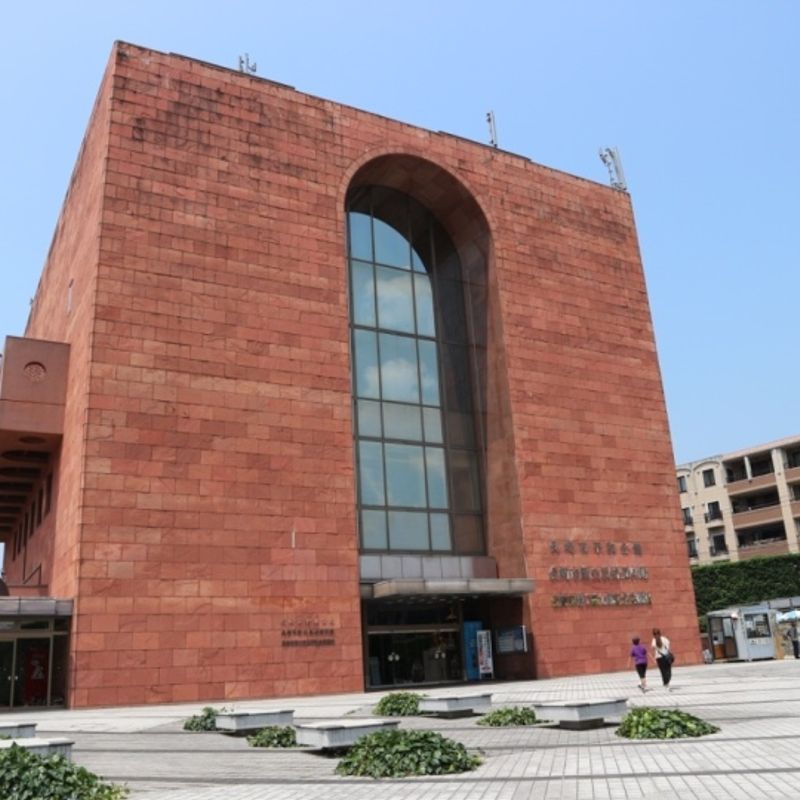 Nagasaki's monuments to the victims of the August 9, 1945 atomic bombing are based in an area north of Nagasaki Station, around the hypocenter of the blast. There's much to see and contemplate in this area. You could spend a good half-day here but, being pushed for time, it was probably around two hours for us. We visited the Nagasaki Atomic Bomb Museum which has an entrance fee of 200 yen. The Nagasaki National Peace Memorial Hall and the sights around the Hypocenter Park and the famous Peace Statue are free.
This post doesn't really seem to be the medium through which to get into the powerful details of what you can see here, other than to say the museums and memorials are a learning experience that all visitors to Nagasaki should be engaging in.
On a lighter note, the other 300 yen comes from a soda flavor soft ice cream we bought at a tacky gift shop near The Peace Statue.
Coffee break - Starbucks Coffee - ~ 350 yen
There's a decent enough Starbucks Coffee on Harusame-Dori near the entrance to Hamano-Machi.
En route back to the Hamano-Machi area we stopped off to take a look at the Site of the Martyrdom of the 26 Saints of Japan, easily accessed on foot from Nagasaki Station. Six missionaries and twenty Japanese Christians were executed here on the orders of Toyotomi Hideyoshi and in accordance with his ban on Christianity in Japan. The memorial is set against a large wall that looks out over the city (as much as it can with some buildings in the way). The little park in which the memorial is located is a bit scruffy and lonely, but in a strange way, adds to the sombre mood of the memorial.
Dinner - Toruko Rice and Massive Parfait at Cafe Olympic - 1,800 yen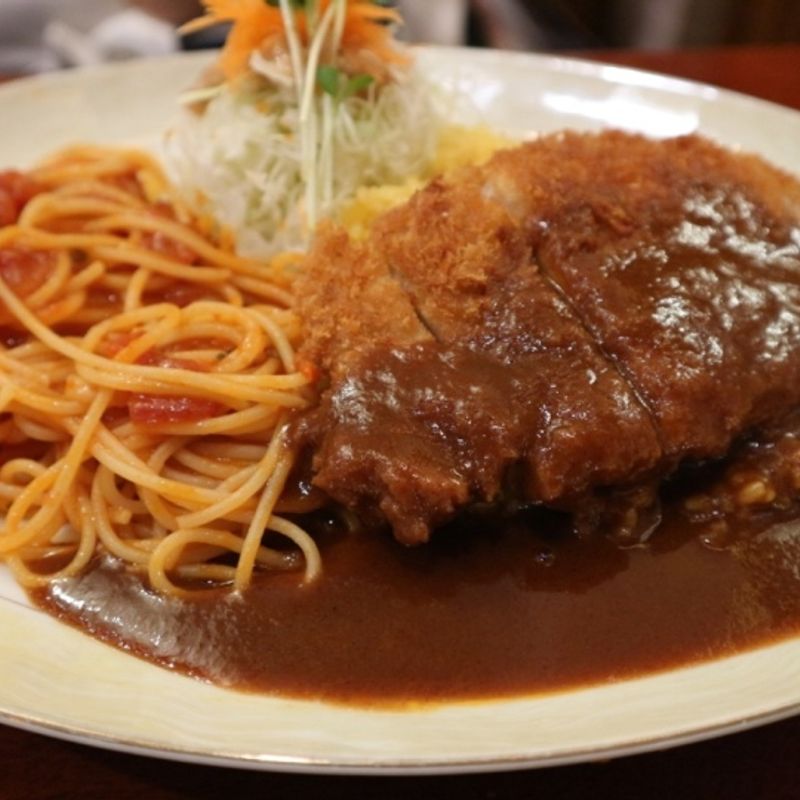 Toruko rice (トルコライス) is sometimes labelled as "Nagasaki soul food". This heavy dish combines three classics on one plate - pilaf rice, tonkatsu, Neapolitan spaghetti. Being a "soul food" it's easy enough to find but as it turns out we stumbled upon one of the most recently storied places in Nagasaki to try it - Cafe Olympic, in the covered shopping area of Hamano-Machi. The walls of Cafe Olympic are covered in photos of visiting 'celebs' who've come to the cafe which is famous not only for toruko rice but also for the massive parfait on the dessert menu that reach heights of 120 cm. Yes, 120 cm.
Toruko rice - 950 yen
35 - 40 cm parfait - around 800 yen
Day Three
Confucian Shrine - 600 yen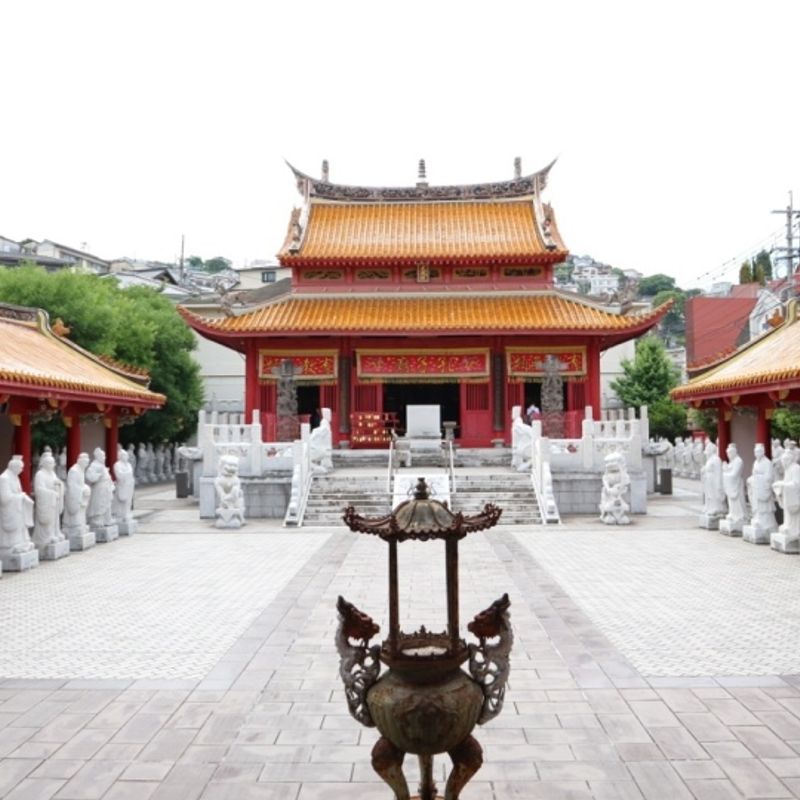 First order of business on day three was to head back down to the Glover Garden area and check out The Nagasaki Confucian Shrine and Historical Museum of China. It's an impressive structure, built in 1893 by Chinese residents of Nagasaki. At the back of the shrine is a small museum which displays pieces provided by museums in China.
Streetcar to Dejima area - 120 yen
Lunch - Delicious Restaurant Attic, Dejima Terrace - 650 yen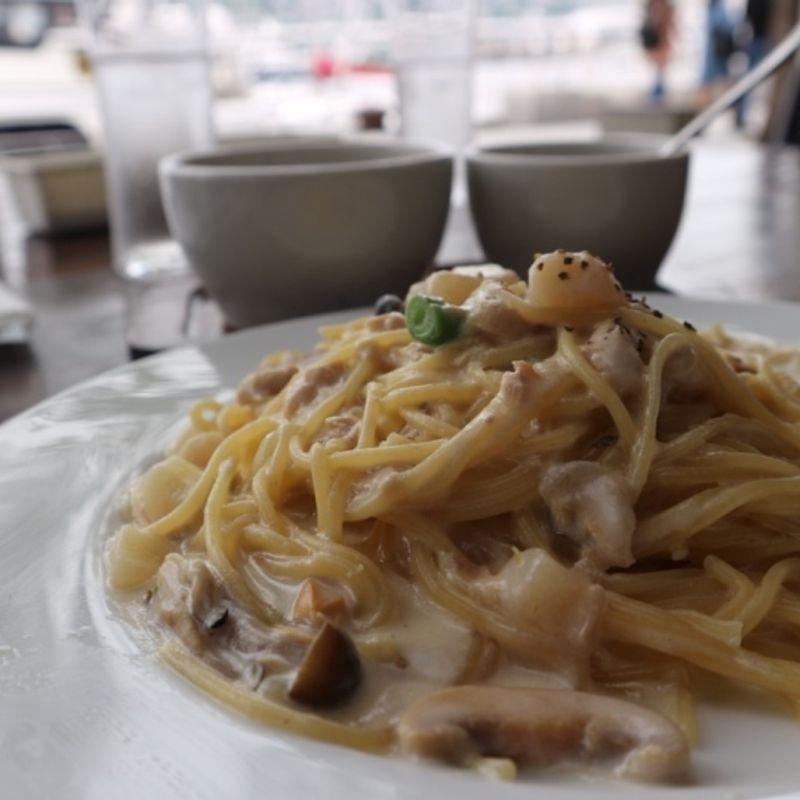 Our last stop in Nagasaki was the wharf area of Dejima. There's a nice walk to be had to the restaurants of Dejima Terrace via the waterfront Nagasaki Seaside Park and the Nagasaki Prefectural Museum. Our pasta - soup - salad - coffee lunch set at the popular Delicious Restaurant Attic was 650 yen.
From here it was a stroll back to the hotel to pick up the bags and then a short walk to Nagasaki Shinchi for the bus to the airport
Highway bus to Nagasaki Airport - 900 yen
Others
Castella souvenir - 800 yen
The sponge cake "castella" is probably the default setting for souvenirs from Nagasaki. You can find shops devoted to this throughout Nagasaki and plenty more at the airport if you've been caught short. We bought ours from 異人堂 / いじんどう / Ijindou right next door to "elv cafe" near Megane-bashi.
Total spending in Nagasaki: ~ 15,000 yen








Total cost of the whole trip: ~ 53,000 yen
Looking back, 15,000 yen over two or three days in Nagasaki seems like quite a lot of spending. Personally, I don't think we were particularly extravagant but if you don't keep track of things, the costs soon add up. Obviously, we didn't really hold back on taking in the Nagasaki sights, and cutting down on one or two of these might have made a bit of a difference. When it comes to our spending on food, clearly there are cheaper options to be had in Nagasaki, or anywhere in Japan for that matter. In terms of getting around, the 500 yen "ONE-DAY PASS for Streetcar" seems to represent good value if you've a full-day of sightseeing ahead of you. Not included in the budget breakdown for Nagasaki is the money we spent on a few odds and sods like bottles of water and snacks at the airport to get us through the flight.
Have you ever been to Nagasaki? How much do you think you might need for a short break in the city? Let us know in the comments and tell us what you think of our Nagasaki itinerary.
Getting to Nagasaki from Tokyo - How much it costs and transportation tips ...
See us on ...
Twitter: @City_Cost_Japan
Facebook: @citycostjapan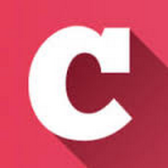 A Q&A and blogging community about life in Japan (plus a load of life-in-Japan stats!). Get your questions answered, share your experience! | Inquiry -> KyodoNewsDigital International Media | Tokyo, Japan | +81 3 6252 6402
---