Dec 5, 2017
Japan can boast of many tourists attractions. In fact everywhere in Japan has its own thing to offer the tourist. From the scenery of old Japan up to that of modern Japan, there's plenty to amaze everyone, tourist or not, whether it be the natural beauty, the advanced architecture or, indeed, the enhanced beauty. The country's rich culture makes it even more fascinating. Aside from those facts, I can also add that Japan's food and cuisine is something to look forward to. It's many travelers' dream to make at least once visit to Japan. Having that opportunity, I should say that it is truly worth it.
Ramen, sushi, sashimi, sweets and delicacies are just some of Japan's many foods on offer. One of my favorite foods in Japan, that I myself did not really expect to like that much, is sashimi. Sashimi can be found in almost any restaurants serving Japanese cuisine.
I think one of my favorite sashimi bars that I've experience is the one with rotating plates, where as the plate passes in front of you, you choose whether or not you're going to eat the sashimi. In this type of bar, there is less interaction between the customer and the service crew. Aside from the choices rotating via conveyor system, you can also ask for a special order through their menu. The prices vary from plate color. The prices are usually displayed at the side of the bar where you can immediately notice the price list. Usually gold plates take the highest price mark.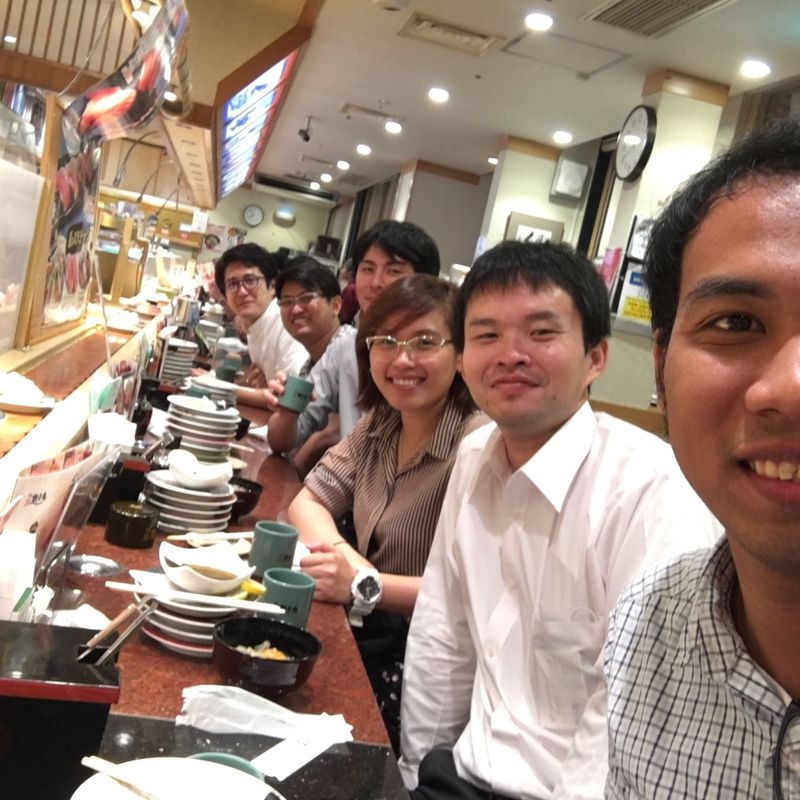 Trying out sashimi for the nth times.
Another sashimi bar I love is the one that can be found near Soga Station, Chiba. The thing about this restaurant is they served the sashimi in a very palatable manner. You won't just enjoy the taste of the food but also your eyes will also be satisfied by how the sashimi is arranged so delightfully such that it will be so pleasing to the costumer's eyes. They offer different kinds of sashimi served in one giant bowl. My favorite is the salmon sashimi.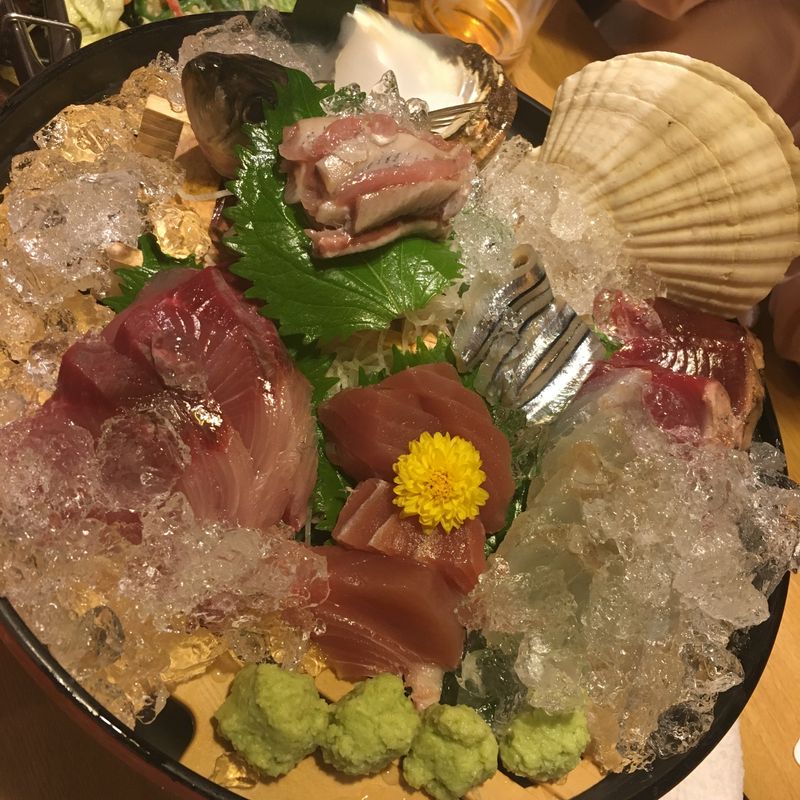 One great sashimi bowl
The taste of fresh sashimi is the best, and where can you find fresh sashimi? Of course, at the market where fish are freshly delivered from the fishing grounds to the ports and markets. The taste of freshly made sashimi is the best for me that's why, when I have the opportunity to try one, I grab the chance. At the Tsukiji Market in Tokyo, each street offers different kinds of sashimi that you can enjoy, from sea urchins to crabs and different kind of fish. Imagine the huge amount of fish in an area where you can actually get tired and full from eating so much while enjoying your food trip. Just be patient while strolling around Tsukiji as it may be so crowded specially during holidays and weekdays because of the huge amount of people wanting to taste fresh sashimi and other food here at Tsukiji Market. You can read more about my Tsukiji Market visit here.
You may find also more sashimi bars, restaurants and stores depending on your location. The thing is learn to explore and maximize the use of technology so that you can find the best of the best sashimi in Japan.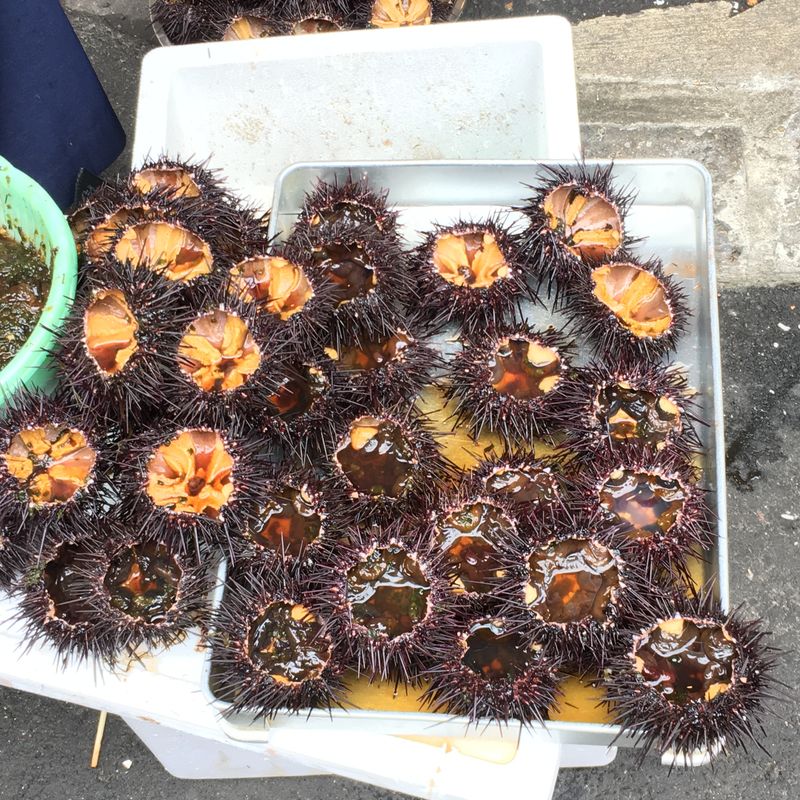 Sea urchins, ready to get inside your mouth.
Happy eating. Follow my blog for more articles.
If you have any comments or suggestions to improve this article just add your thoughts below in the comment section. It will be highly appreciated to improve my article and make it more useful to the expat community.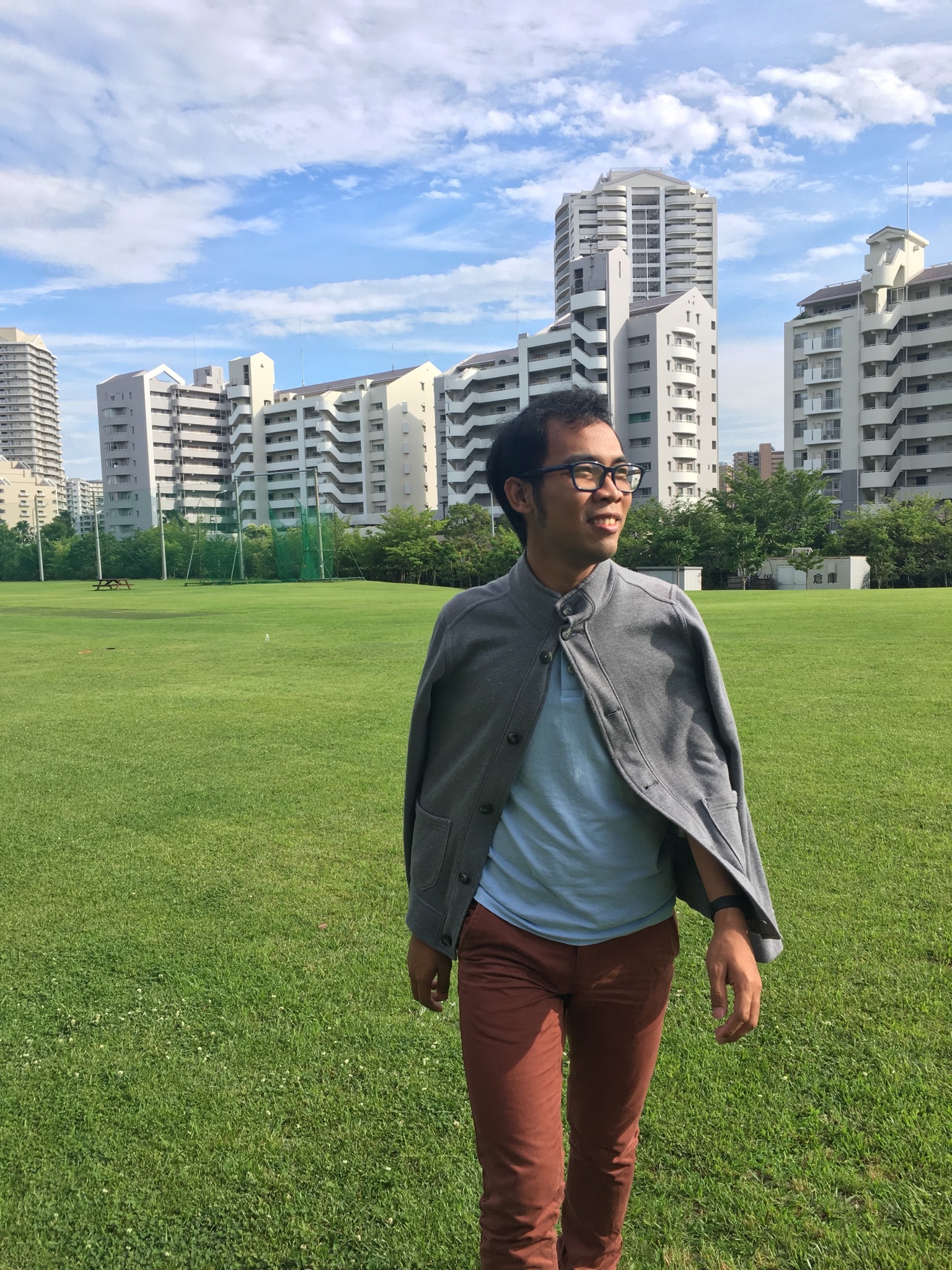 Level 4 in Google Local Guide.
All we have to decide is what to do with the time that is given to us. -Gandalf the Grey
Instagram Account: @xaver.13
---