Jun 16, 2017
"Tsukiji Nippon Fish Port Market has basically two main parts, the Inner Market where wholesale deals and processing of fishes takes place and the outer market (jōgai-shijō) where you can find retail shops for kitchen wares, groceries, seafoods and many restaurants." (Wikipedia).
Ok, this is what I experienced in this market. I am not a fan of sushi and sashimi because for me cooked food is still the best. But I think this market makes the difference. Sashimi here is very fresh, as in you can witness how they will slice the parts of the fish to turn it into delicious sushi/sashimi. The price is reasonable for some delicious food, not bad at all. If you are in Japan, don't miss the chance in tasting this mouthwatering food because this one is exceptional! Aside from the delicious sushi/sashimi, you can also try out some noodles around the street.
Pictures below are captured in the outer market.
1. The Entance. Nice view from the outside.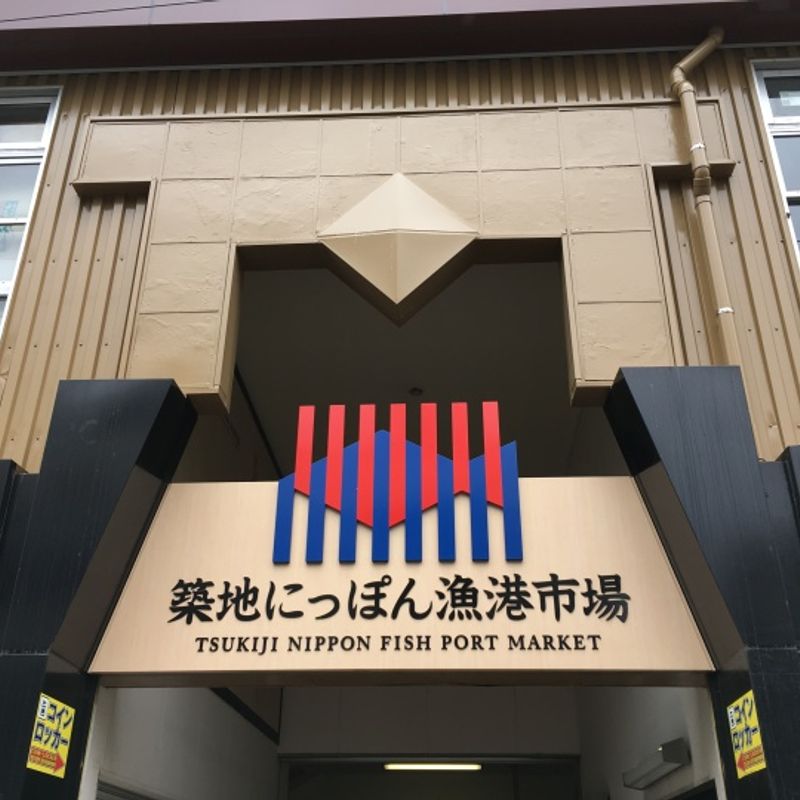 2.Who wants sea urchins? Well I don't love sea urchins, especially when I am enjoying myself at the beach and suddenly an urchin stings you and forget how to relax for the day. Its payback time! You can eat some urchins here for a reasonable price. Taste was good. 8/10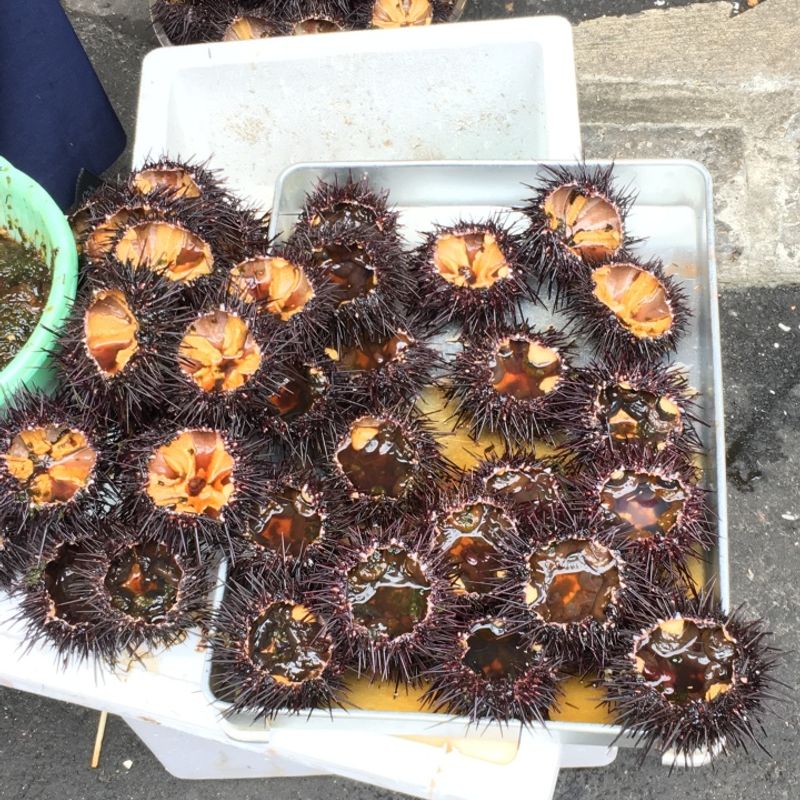 3. Everyone loves lobsters! Try them! If you do come here to the Tsukiji fish market make sure to prepare your stomach, because it'll be your CHEATDAY!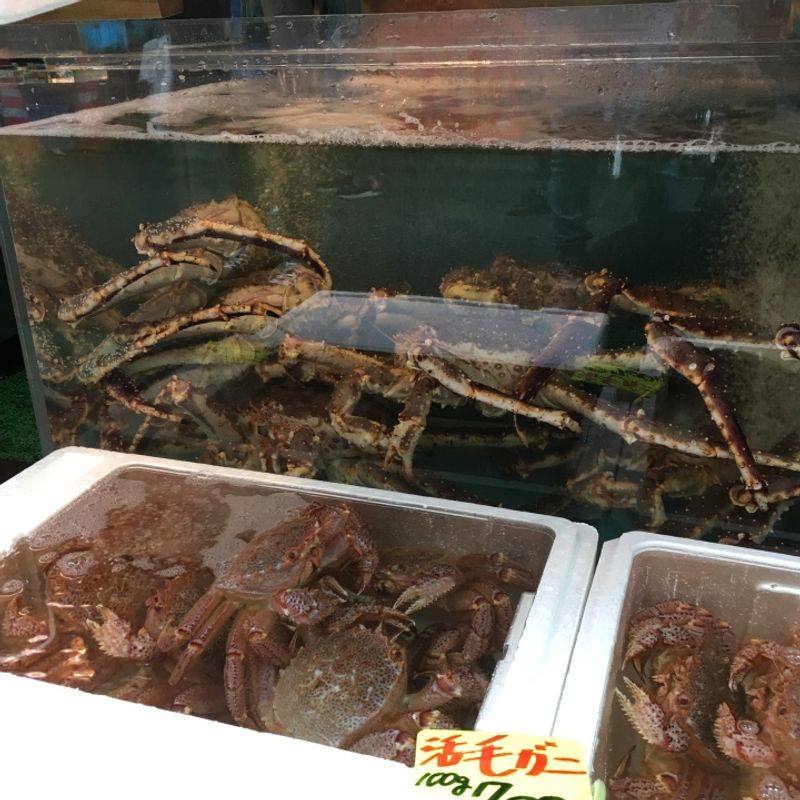 4. "Hey there, are you enjoying yourself?" Yeah, I know right, it's tasty and delicious. Fresh from the market, then eat! No additional preservatives added. 100% fresh!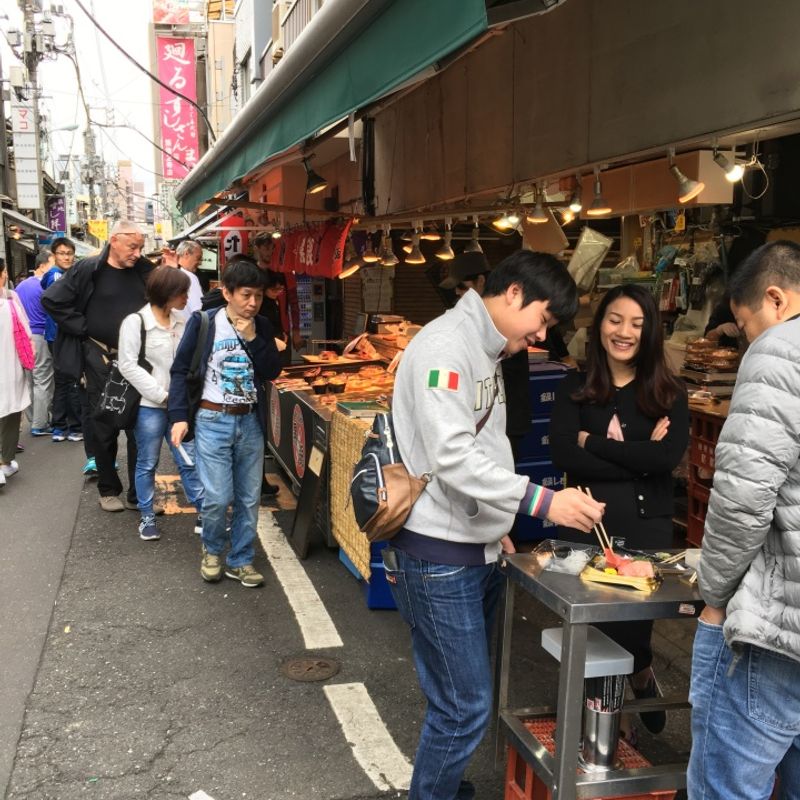 Overall I enjoyed visiting this place, trying out some raw food, and some strange food as well, in order to experience how to eat this food in Tsukiji market. Even though I typically don't eat much of these kinds of foods, I still found this experience unique and awesome. For sashimi lovers, Tsukiji must be the perfect place to taste authentic sashimi from Japan. Even if you really aren't interested in trying this kind of food, this is a place anyway as admission is free and there's a lot of things to window shop and buy, like Japanese kitchen 'tools'.
Access is easy using public transportation because the market is just above the Tsukiji Shijo Station on the Oedo Subway Line.
If you are coming from Tokyo Station take the Marunouchi Subway Line from Tokyo Station to Ginza, and from Ginza change your line to the Hibiya Subway Line to reach Tsukiji Station.
If coming from Shinjuku Station, take the Oedo Subway Line from Shinjuku Station to Tsukiji Shijo Station.
The closest JR Line station is Shimbashi, from there you can walk to the Tsukiji market in about 12-15 minutes.
Reminder:
Visitors/tourists are not allowed into the inner market (wholesale area) during peak business activities (before 10 in the morning) so as to avoid interference with the workers and potential accidents / unnecessary events. After these peak hours though you are free to roam around the area and capture those moments that will make this trip complete.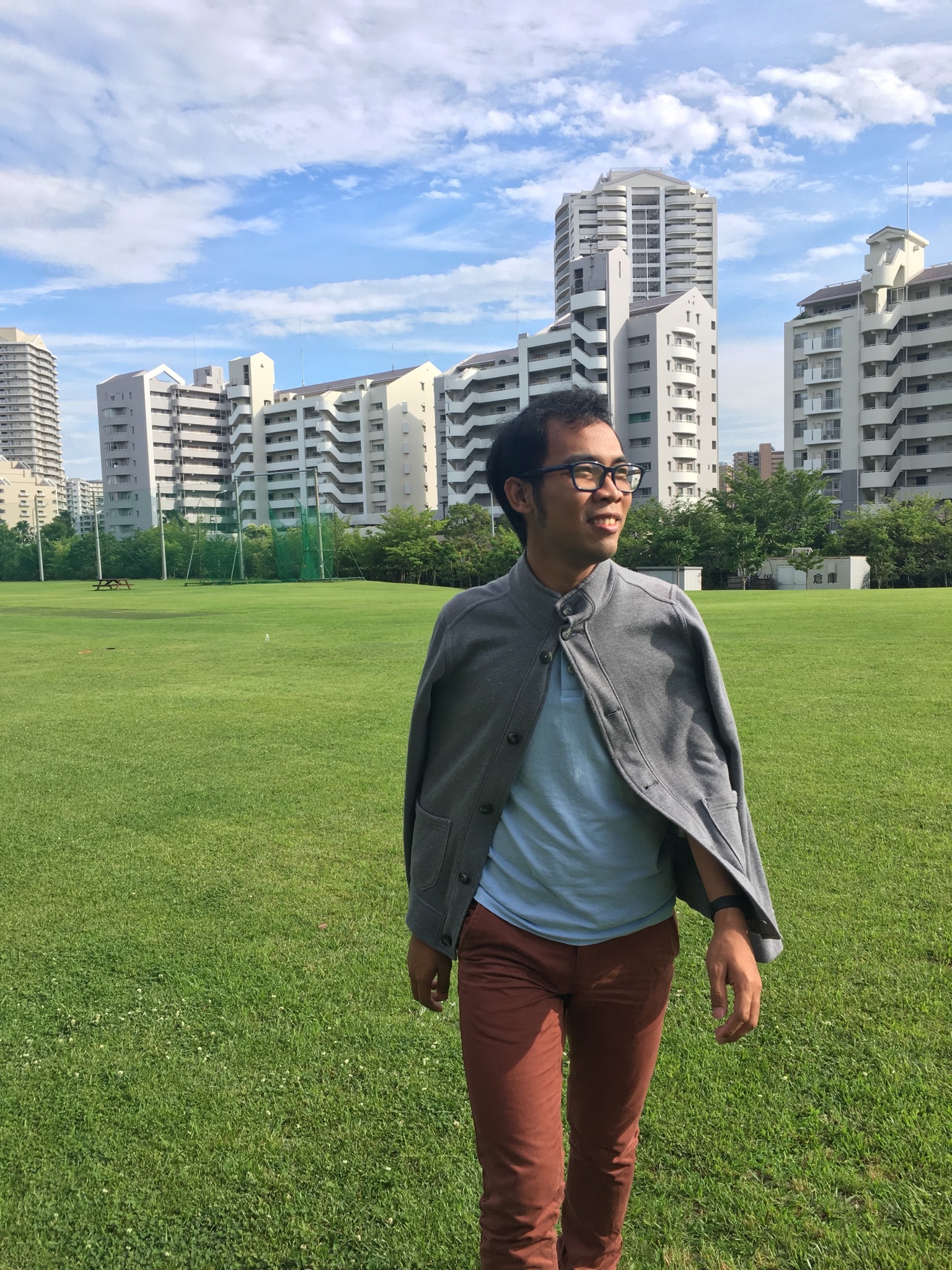 Level 4 in Google Local Guide.
All we have to decide is what to do with the time that is given to us. -Gandalf the Grey
Instagram Account: @xaver.13
---
2 Comments
Been in Japan for so long now but still haven't been here. Something I need to address, I think.

Yes. You should consider including this place in your itinerary @Tomuu