Jan 15, 2018
Living in Chiba City, Chiba Prefecture here in Japan is a real thrill. Aside from the fact that Chiba has a lot of attractions and tourist destinations, living here is really fun.



Ward Office

The first thing I like about where I stay in Chiba City is that our apartment is just few minutes away from Soga Station, meaning great access to the most common mode of transportation in Japan. From our home, there are grocery stores nearby -- Maruetsu, Belq and Top Mart are among my favorite grocery stores as they often offer sale items. So, life in Japan doesn't have to be too expensive, especially when preparing food for ourselves. What matters, and is perhaps most important, is satisfying the taste buds and staying on budget. While, for me, living near grocery stores is a great advantage the place where I stay has a lot more stores besides. The convenience store, for exmaple, which opens 24 hours a day, 7 days a week, meaning you'll never go hungry.
The next thing is the variety of food stores, restaurants and ramen shops in Chiba City, and near to Soga Station, where I often eat when I'm feeling too lazy to cook food for myself. The one where my friends and I eat very often is Steak Gusto, for the steaks. The food here is not so expensive but it will satisfy the hunger. There are other steak houses nearby but we are all just really fond of this plavce and always find ourselves coming back for more. There are still many other restaurants and ready-to-eat food stores near and around Soga Station. Some of the food chains we have already visited to eat at include Hidakaya (日高屋), Kagetsu Arashi (花月嵐), First Kitchen, Mojoi (もぢょい) and Asakuma (あさくま). Obviously, we love exploring and trying out new foods that the neighborhood can offer.



Waiting for our turn at Steak Gusto
If you are a foreigner and thinking about living or staying in Japan for quite some time, taking a Japanese class is a good way to better understand the Japanese language itself. Here in Chiba, Japanese classes are offered by the Chiba City International Association which is located in Chiba City (2 Chome-5-1 Chūō, Chūō-ku, Chiba-shi, Chiba-ken 260-0013).
CCIA offer a variety of classes like those catered to learners who are starting from scratch, meaning you will study the Japanese language starting from the very basics, and for just a minimum amount of payment. Or, if you already have some understanding of the Japanese language and you just want to improve the way you speak and understand in more depth the language and culture, you may take the 日本語活動 (Nihongo Katsudou, meaning "Japanese Language Activity"). This class is totally for FREE and you will even have a personal instructor where you and him/her engage in an interactive type of learning. The instructors for 日本語活動 are all volunteers and classes are subject to their availability. So, if you have plan to take up this class, you can go to CCIA and ask for them to include you in their student lists to take the class and they will find an instructor for you.
Visiting historically significant places are one of the ideas that are stuck into my brain, and I am happy that, being here in Chiba City, I can turn this idea into reality. The nearest historically important place to my neighborhood is Chiba Castle. I can go to Chiba Castle by bike which is a really good thing. The best thing about the visiting the castle is that the admission fee is for the very cheap price of ... FREE. I do have a post about Chiba Castle. If you happen to be interested to read about post, click here.



Front of Chiba Castle
I think, one of the main reasons why I'm enjoying living in Chūō-ku, Chiba City is the number of parks dotted around the area. You can stroll around these parks for free or visit them for a varity of activities with your friends, family or even just by yourself. Activities such as running, jogging, biking and holding picnics are all great fun in the parks aroun here. The park my friends and I love to visit the most is the Aobano-Mori Park (青葉の森公園). It is a huge place where you can spend a good amount of time exploring all the areas around the park. We're particularly fond of coming here, and cycling around the park, on our bikes. During spring, the stunning view of cherry blossoms will make you love this park even more (although Aobano-Mori can really be enjoyed whatever the season).



Aobano-mori Park Map

My Bicycle in Aobano-mori Park
In general, although in Chiba City you're not living in the most popular place in Japan, exploring the area will reveal most activities to get involved in than you might have imagined. And a bike is a good way to get started. Biking in Japan is popular among all the age brackets here, so I think it is safe to say that getting a bicycle when staying in Japan will make you more of a Japanese-like citizen. And as for my personal experience living in Chiba-ken, Chiba-shi, Chūō-ku my bicycle really doesn't let me down when I want to get around the area in which I live and get me into doing all of these things which can be free of charge.
Now I think it is your time to explore your area where you live and share a little of your experience.
If you have any comments or suggestions to improve this article just add your thoughts below in the comment section. It will be highly appreciated to improve my article and make it more useful to the expat community.
Don't forget to follow my blog for more articles.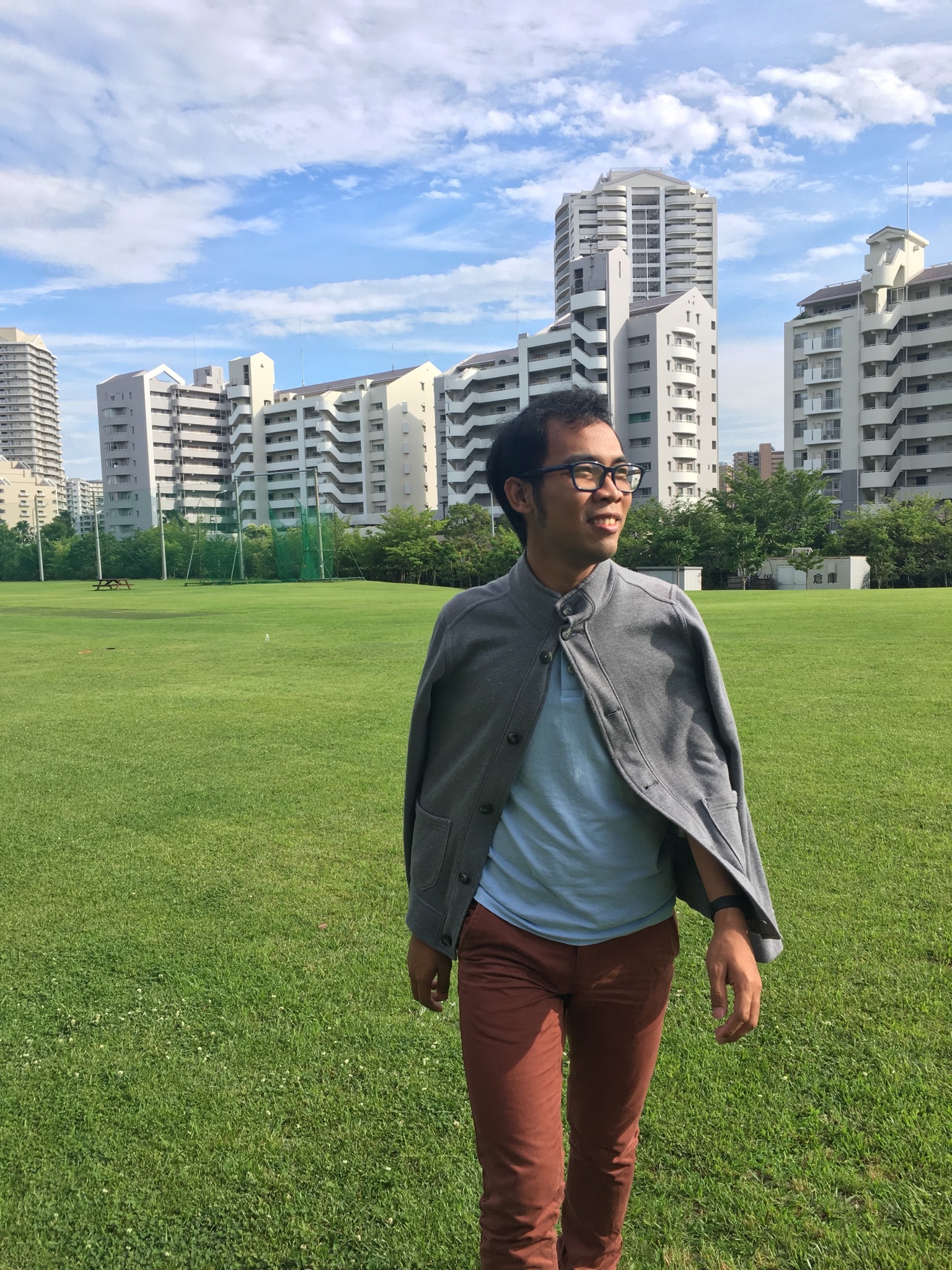 Level 4 in Google Local Guide.
All we have to decide is what to do with the time that is given to us. -Gandalf the Grey
Instagram Account: @xaver.13
---
1 Comment
I've been to that park for the ume blossoms! Chiba's Chuo-ku is my husband's hometown, but we're living in Kyushu now.