USER BLOG
Join the best expat community of Japan. Now!
Share your Japan experience

Create blogs/Join the Q&A

Earn points and get rewards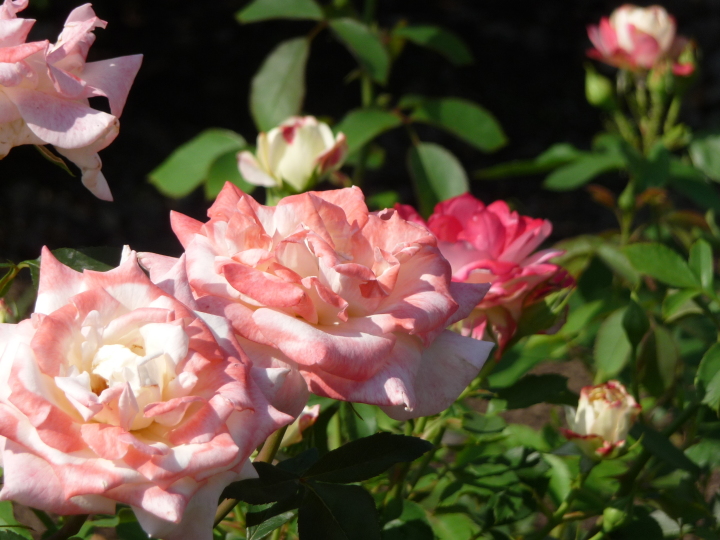 Fresh Roses in 2017, Japan
Roses remind me of romance and beauty. I lived in Portland Oregon which is also called Rose city. Once upon a time, I was a student and I went to Portland International Rose Garden. When I was there, I complained so much about rain. My friend had to remind me that I was in Rose City. Life has given me a lot of opportunities. Now I live in Gunma, Japan. Numata city in Gunma has its own rose thriving spot in its center. Thankful to my family who are always supporting me to do what I enjoy doing. Thanks to this person or organization taking care of these beautiful garden of roses. It was already past 8am. I thought photo shooting was late for natural light.It seems photos turn out to be just fine. I will take better photos soon.
Ooray2775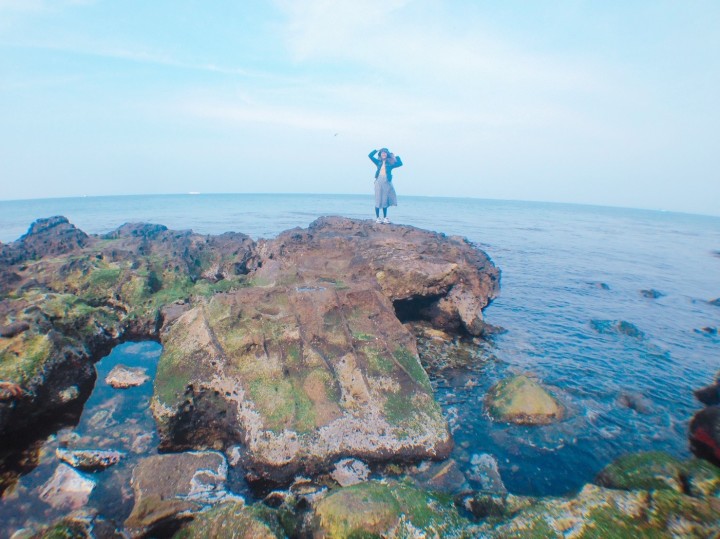 Best Water Spots in the Land of the Rising Sun
I grew up near the beach in a tropical country. When I moved here, I almost gave up on seeking new adventures with water. I was already aware that Japan doesn't have the pristine white beaches (except Okinawa and a few islands) we had back home in the Philippines.However, that was a year ago and with that amount of time that passed, I happen to prove myself wrong. And since we are celebrating Ocean Day pretty soon! Let me share to you some of the awesome places that I have been to for more than a year of being here in the Land of the Rising Sun.Let's begin with the one that I recently visited. SARUSHIMA Working as an English teacher here in Japan could be tiring. And I am that soul that begs to get out of the city every now and then. Luckily, I have this awesome housemate that would keep on bugging me to do the same whenever we share the same day-off. One day, she told me we were going to this place called Sarushima in Yokosuka. The island can be reached by a ferry from a port in Yokosuka for 15 minutes. I recommend you to bring your own snacks and enjoy them in the picnic area of the island.2. YUIGAHAMA I recommend you to buy beer from a nearby convenience store and chill at Yuigahama if you happen to visit Kamakura. Just a walking distance from the station, you will enjoy watching surfers or you can also enjoy a quick dip yourself! Please don't focus your attention to my feet. The beer would love some love though.3. KOJUKURI Before last year's summer ended, I was lucky enough to have a road trip to Chiba with my friends. We headed out to Chiba for a beach picnic but ended up having a free paramotor session instead! Talk about lucky, right? We got to see the awesome view of the beach from above and below! I wasn't able to take a good picture while I was flying so let's just say, "Mottainai".4. OKUTAMA ( TAMA RIVER)I got hooked to camping and hiking here in Japan. I was basically a beach gal and a couch potato back at home. But how could I just sit still and stay home if Japan offers a lot! Uhm, obviously I couldn't find a good photo of the river but if you trust me, it was cold enough to have our beer bottles in perfect condition before we consumed them! Camping by the river was definitely a must in summer!5. OARAI BEACH - IBARAKIWe tried to learn how to surf here last year, but the waves were crazily strong so we had to end up swimming. Or should I say, being pushed by the waves as if our lives didn't matter.I have more places to share but I will save it for my next blog! For now, I hope everyone will stay hydrated in this crazy humid summer!
ricecooker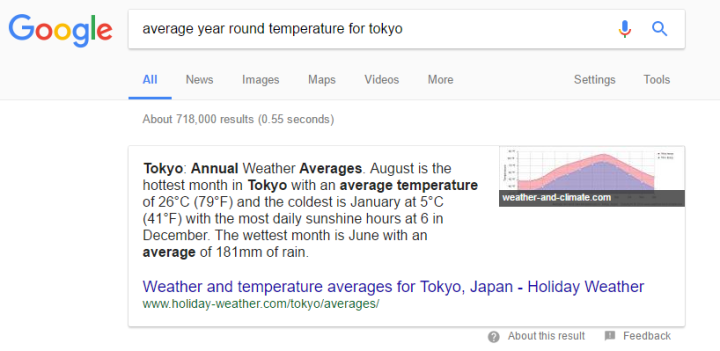 Sayonara, stinking hot summer: 5 ways to beat the heat!
We moved to Japan four years ago in June - so I arrived here right in time to experience the joys of a Japanese summer. I use the word "joys" with a degree of sarcasm, since I had never experienced humidity before. I remember Googling average year round temperatures for Tokyo before the big move, and thinking to myself "oh, that's totally manageable!"...but I was used to summers that consisted of dry heat. The humidity brings a whole new level of challenge to the ball game. A level of challenge that I don't love - but one that I've learned to deal with.So, in saying that - how do you DEAL with the summers here in Japan when you're faced with feeling like you need another shower 5 minutes after leaving your house for the day?Thankfully there are ways and means...The traditionalI do think that Japan is pretty clever when it comes to ways of beating the heat - things that have been around for such a long time, that clearly work. Beautiful folding fans, and intricately patterned light yukata? I love this side of summer, and think that yukata are genius...you look all put together, and don't feel like you're sweating up a storm. The modernIf you're seeking a more modern route to deal with the depths of summer - try checking out the 100 yen stores or your local drug store. I've seen these cooling body sheets that apparently use menthol to give you that all over cool feeling. I haven't tried them personally, but I figure no harm in giving them a whirl if the heat is really getting to you!The audibleNow, I don't know if this is one of those 'old wives tales', but a lot of my Japanese friends swear by furin, or windchimes that are designed to give out soothing sounds to help you think yourself cool. I haven't yet gone down the route of buying windchimes to keep myself from feeling the full effect of the summer heat - but I do think they are beautiful! And hey - even if it's a total placebo, whatever works, right?!The edibleMy husband was the one who told me about this. He's a huge unagi fan, and told me that it's quite commonly eaten here in summer as it's seen as a food that gives you stamina and energy to get through those long humid days. His favorite quick and easy unagi fix these days comes from good old Sukiya - they have their "unagyu" option in the summertime, which is basically your standard gyudon bowl served with some unagi on top. I'm not a fan of unagi, so I try and stick to my delicious summer fruits to keep me cool (and not hating on summer so much). Give me a delicious, fresh and juicy Japanese peach, and I'll totally forget that I'm sweltering...even if it's only momentary.The drinkableI figure that when all else fails - you can always visit a beer garden, and try and forget the heat...right? Maybe?It's worth a shot!
genkidesu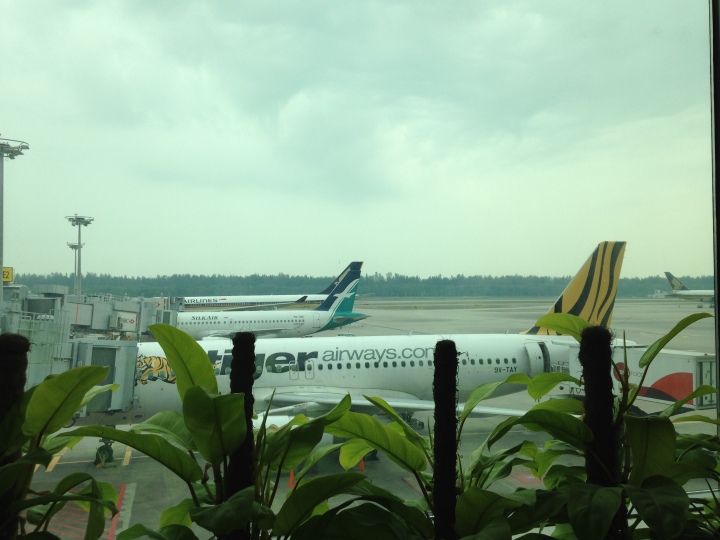 Can you get rid of the scorching heat of summer ?
It is hot and humid summer in Japan now. Be careful of heat stroke everybody. Do you know everyday many people including children and elderly have to take to hospital only for the treatment of the heat stroke?SO be careful now! Here is some tips how to get rid of the heat stroke:1. Use light dress and try to use umbrella whenever you will go to the sun.2. Take a lot of water/liquid everyday.3.Be careful of heavy food.4. Try to eat vegetables everyday.5. Eat fruits every morning.6. Eat fish rather than red meat.7. Avoid alcohol and smoking.8. Use AC or Fan 9. Do not play outside if it is too hot10. We need to be calm and cool through our lifestyle such as wearing white dress and slipper, use ice bags etc.
azi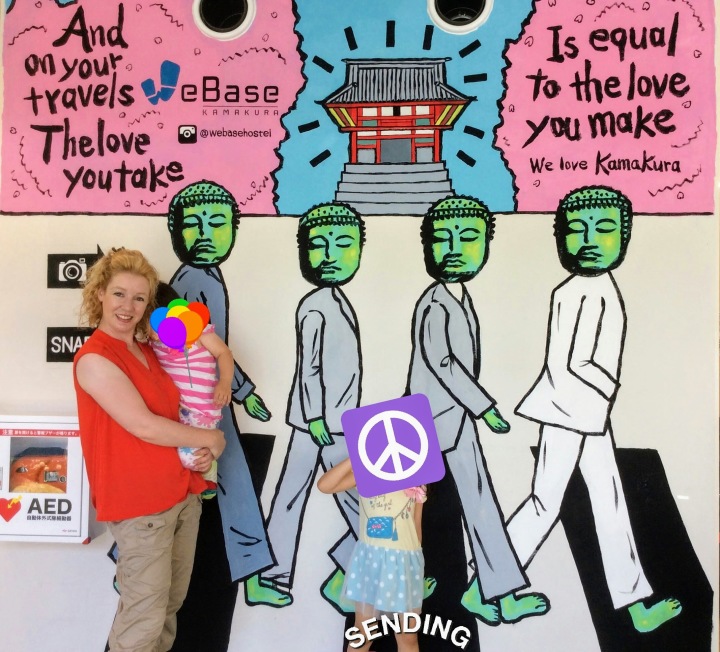 "Take your love" to the inspirational WeBase Hostel! Redefining the hostelling experience in Japan
I have always been very impressed by the standard of guest accommodation in Japan. Between the professionalism and the perfectionism, the cleanliness and the convenience, and the little extras most accommodation like to provide, there is little to fault about the hoteliers in Japan, apart from the cost. The higher prices are justified with the level of service, facilities and supplies that come as standard in Japanese accommodation. However, I have always felt there was something missing, something I couldn't quite put my finger on; until I stayed in the hotel-esque budget accommodation WeBase Hostel in Kamakura that is. Like the instant awakening of being doused in a cold bucket of water, it dawned on me with forceful clarity while staying in WeBase Hostel. What has been missing from my travel experiences in Japan has been social interaction. Sure staff and guests at hotels, pensions, hostels and B&Bs are friendly, but it is coated in that level of professionalism that stifles any opportunity for relaxed and genuine friendly interaction. Encounters rarely pry into the personal and skim the level of acceptable. But in WeBase, for the first time in my seventeen years in Japan, I had an experience with both staff and guests that was truly social and engaging, and added to the overall experience of an already memorable stay. The staff members, most of whom speak fluent English, are not only professional to a tee, but also helpful, friendly and personable. It is just one of the many je ne sais quoi of this gem of an accommodation in the beach resort area of Yuguihama in Kamakura, Kanagawa. In the reception area there is an expressive mural used as a photo spot for guests of the hostel. The message at the top of the mural is an evocative pun on a Beetles song The End: "And on your travels The love you take Is equal to the love you make". I think it is very reflective of, and speaks volumes about, the philosophy of WeBase. The friendly reminder on the mural in reception reminds all travellers of the need to put in to your holiday what you want to get out of it. The mural's message, like the staff, encourages a relaxed and open ambiance. Meanwhile, the layout of the hostel contributes to and facilitates the opportunities to interact with other guests. That and the many activities they offer such as regular yoga classes in their yoga studio Another World on site. As you would expect from a hostel, sleeping quarters are for the most part shared. As it turned out there were only three from my family in our dorm room and no-one in the fourth bunk, so we didn't have a sleeping buddy. But thanks to the communal areas we still had plenty of encounters with our fellow hostel-mates. We met people from all over the world. It was so wonderful to hear all the different languages; at least seven different languages were spoken during my stay. I talked to people from Japan, China, the United States and Spain. I also talked to other guests from other countries around the world, we just never broached the "Where are you from?" topic. Despite visiting more than twenty of Japan's prefectures and staying in a variety of accommodation over the years, the only other time I have encountered this level of interaction is in a Shared House in Tokyo. Shared Houses are usually for long term visitors and by and large occupied by foreigners. WeBase is suitable for a one night stay to a long term stay and has as many native Japanese people staying as it does foreigners. The visitors were such a mixed bunch. There were other families like us, who were touring all the area has to offer and enjoying the beach. There were some guests staying to enjoy some of the many activities offered by the hostel, such as the "Yoga including Female Dorm" package or rental bikes or culture classes. There was a group of mixed gender friends and a couple of pairs of friends too, some from overseas, some from Japan. And there were plenty of solo travellers of all ages, one of whom seemed to be a long term guest in the hostel using it as his base as he explored the Kanto region. On the lower floor of the architecturally stunning modern building of concrete and wood, there is a lounge area where you can relax and eat. It has a fridge, kettles, microwaves, crockery and cutlery, a sink and rubbish disposable. There is a vending machine in the area that sells instant noodles. You can use the kettles in the area to add hot water for an instant quick and light meal. There are other vending machines selling soft drinks and alcohol. There are computers here that are free to use. There is a spacious and comfortable seating area, with warm furnishings contrasting beautifully against the natural wood and concrete of the impressively designed building. It is in this area that most guests congregated in the evening during our stay and a bubble of chatter filled the airy space with personality and jovialness. Down a corridor from this shared space is the communal bath, or if you would prefer them; private shower rooms. I have lived in Japan long enough that I embrace the public bath, but I was impressed by the number of short term overseas visitors that were keen to enjoy this quintessential Japanese experience. There are instructions written in English of how to use the bath. In fact, the hostel has instructions on how to use everything in the hostel in at least English (and Japanese) and often Chinese and Korean also. There are other facilities on this floor including the very popular yoga studio Another World. As much as WeBase pumps conviviality there is plenty of space for solitude and tranquillity, such as their Meiso Garden or the decking in the breakfast room / restaurant. WeBase is as much for introverts as extroverts… or anyone in between. You can even book a private (double) room, if you would prefer your own privacy. Each dorm bed comes with its own curtain for privacy, but you still have a personal light to use in your space. The dorm beds reminded me quite a bit of a capsule hotel bed, only more comfortable and spacious. Another of the many appeals of WeBase Hostel is that it takes the sting out of the cost, which I mentioned above as being the only thing I can normally fault about Japanese accommodation. Although it is a hostel, the term does not do it any justice as that conjures up an image of a basic no frills accommodation. This couldn't be further from the truth. WeBase has many of the trimmings of a hotel, but at an affordable and appealing cost. Unlike a lot of hostels, the beds are actually made up for you. The rooms and the hostel in general is pristine despite being right by the sea. The hostel provides towels for you to use during your stay. They even give you a free pair of (disposable) slippers! And while you don't have a personal toilet if staying in the tatami and dorm rooms, they have plenty of toilets and vanity sinks per dorm units and tatami rooms. Apart from the hospitality of the staff, the friendliness of the guests, the attractiveness of the facilities, amenities and services, the striking architecture, the affordability, comfort and accessibility of the hostel there are lots of little extras that add to the enjoyment of staying in WeBase Hostel in Kamakura. It is very unusual to find a hostel that mimics the comfort and convenience of a hotel, but with add-ons that are lacking in their more expensive counterparts. And given WeBase's prime location just a minute walk from the beautiful Yuigahama beach, it is even more unusual for a bed to cost so little. But more than all of this is the little touches you find throughout the hostel, such as the large painted wall map with Polaroids of the attractions added to it. Or the beach access entrance where you can take a shower to rid yourself of sand before you enter the hostel. They have locker rooms beside the shower which I found very convenient; enjoy a swim at the beach, come back have a quick shower and put on a fresh pair of clothes sans sand before entering the hostel. The locker rooms here and in the communal bath have pin code locks meaning they are free and convenient to use; no need for money or a key. Generally, I got the overwhelming impression that a lot of thought and consideration was put into the design of the whole building, which is as artistic as it is practical. First impressions, last: as I first walked into WeBase Hostel it was hard to believe that it was a hostel and not a trendy modern hotel. After exploring it further inside and indeed taking stock of its grandiose design both inside and out, my lasting impression is that a new term needs to be coined for this type of sojourn. All things considered, hostel doesn't quite fit the bill for this unique and attractive temporary lodging. If glamping is glamorous camping, WeBase may very well redefine the experience of hostelling … glamorous backpacking "glampacking" to the max! THANK YOU WEBASE AND CITY-COST FOR A MEMORABLE GLAMPACKING EXPERIENCE! Details Name: WeBase Hostel Address: 4 Chome, Yuigahama, Kamakura, Kanagawa Prefecture Budget: Approximately ¥3,800 per person, light breakfast included in the Gent Brasserie restaurantWebsite: http://we-base.jp/kamakura/ Social Media Accounts: Facebook https://www.facebook.com/webasekamakura/ Instagram https://www.instagram.com/webasehostel/ Staff Blog http://we-base.jp/kamakura/blog/ Access By train: WeBase Hostel is an approximate three minute walk, toward the beach, from the Yuigahama station on the very quaint Enoden line. You can get the Enoden line from the larger Kamakura station to the East or Enoshima station to the West. From Kamakura station to Yuigahama station takes only a couple of minutes and from Enoshima station it takes only 20 minutes. You can actually walk from Kamakura station to the hostel too. It takes approximately twenty minutes on foot. By car: there is no parking for guest's use, but there is a large car park a few minutes away that you can use at your own cost. Yuigahama Underground Parking is beside Kamakura Seaside Park. This post is a special report for which City-Cost gives bloggers in Japan the chance to engage in new experiences in Japan to create posts about.
Saitama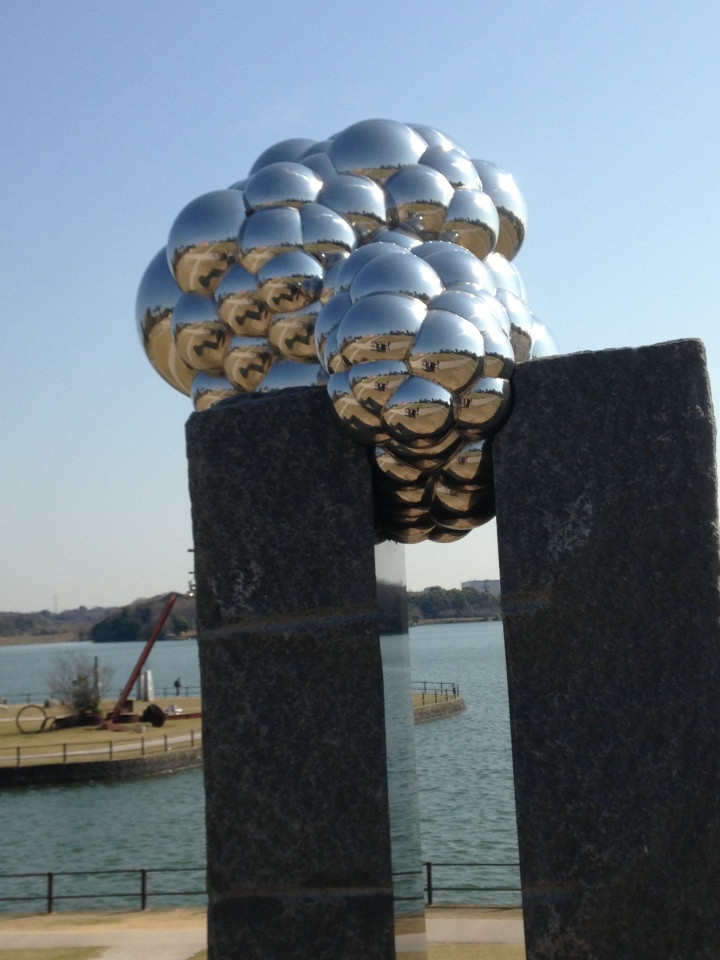 How to take care of Bug biting in Japan?
During the summer, a lot of "mushi' disturbs the people of Japan. But here are some tips how to deal with the bugs of summer:1. Avoid the place where un attended trees grows.2. Wear full sleeve dress to avoid the insect bite3. Clean the surroundings. Cut the unwanted weeds.4. Carry antihistamine cream with you. Buy one for your kids. Do not apply it on face!5. If bite then Squeeze the stinger and venom out as quickly as you can if you're stung. Do not try to suck it out! 6. Apply cream afterward and do not rub too much.7. Go to the hifuka (Skin Hospital) as soon as you can!
azi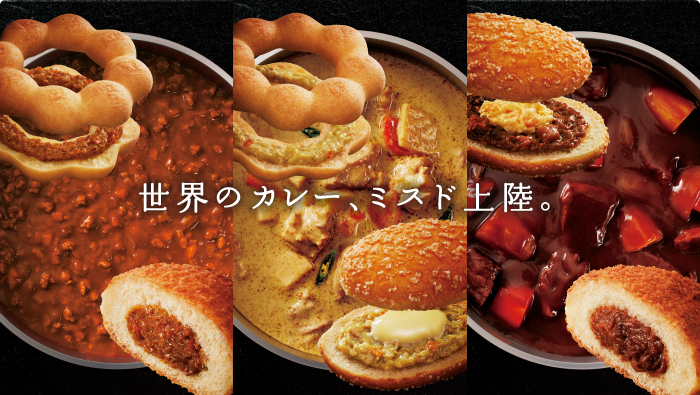 My thoughts on the Mister Donuts Curry Donuts Line
Sprinkles. Chocolate or Strawberry icing. That's what I think of when I hear the word donut. You can bet that I was a little shocked (and intrigued, too) when I saw the new Mister Donuts line of curry donuts. I naturally had to head to my local store - for research purposes - and try one out.There are several different types featured on their menu right now, including Keema Curry, Green Curry and one they have called Euro Curry. Not going to lie - my expectations were pretty low here. I guess in my head all I could think was that a sweet donut with curry inside sounded terrible. I was actually rather pleasantly surprised, though! The taste was more in line with a curry pan than it was with what you'd expect from a sweet donut, so it wasn't nearly as weird as I would have thought. At less than 200 yen I would get one again if I was in the mood for something savory to eat and there was a Mister Donuts nearby.Have you tried any of the Mister Donuts curry donuts range? What did you think of their offerings?
genkidesu