Living in Oita
Oita Prefecture is located on the island of Kyushu in western Japan. It has a population of 1.2 million. Seventy percent of Oita Prefecture's land area is covered with mountains, forests, and rivers. With such landscapes come onsen. In fact, Oita Prefecture has the highest number of onsen in all of Japan. The Beppu is the prefecture's most well known city, and within Beppu lies a very interesting onsen known as the "Hell Hot Spring", a popular tourist attraction for onsen lovers.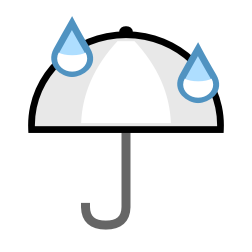 23˚ Possible Drizzle and Humid
Feels Like: 24˚ Low: 23˚ High: 24˚
Possible light rain until tomorrow morning, starting again tomorrow evening.
Last Updated: 2019/07/19 18:01
Powered by Dark Sky
Average Annual Temperature
16 ℃
Total Population
1,160,000
No. of persons per household
2.91
Age of household heads (years old)
57.9
Total population
1,160,000
Expenditure Detail (MONTHLY - JP YEN)
Rents for dwelling & land
48,207
Fuel, light & water charges
17,401
Furniture & household utensils
9,426
Clothing & footwear
10,893
Transportation & communication
51,745
Public transportation
3,608
Private transportation
32,749
Culture & recreation
22,074
Korea ( South and North )
2,242
Technical Intern Training No. 2 (supervisory)
1,697
Special permanent resident
1,202
Technical Intern Training No. 1 (supervisory)
1,196
Technology · Humanities · International work
582
All data shown has been published by The Japanese Meteorological Agency and The Ministry of Internal Affairs and Communications. Information provided by City-Cost is for educational purposes and we hope the data posted here helps you.
Have questions about life in Japan?
Get your questions about life in Japan addressed by those who live it. Visit the City-Cost Q&A forum to post your questions now.