May 16, 2016
Known as The Onsen City, 別府 (Beppu) can be translated as 'Another World.' It looks like there should be dinosaurs roaming around in the hills because of the steam rising in so many places from all the hot springs. I was amazed at how beautiful it was. There are steep hills that remind me of Hong Kong, but the the buildings are low and set apart. It really does feel like another world.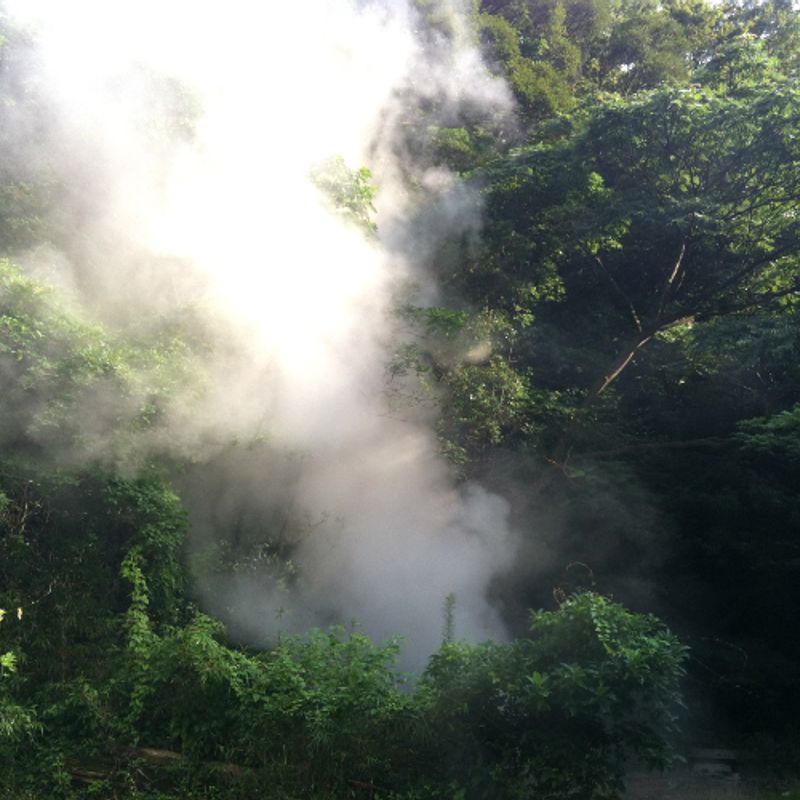 Japan has over 27,000 hot springs, or onsen, but Beppu City alone has around 2,900 hot springs and Oita Prefecture has about 4,750. Yellowstone National Park in the USA releases the highest volume of hot spring water in the world, followed by the springs in Beppu City. In all of Japan, the Beppu City onsen release the highest volume of water. This makes Oita Prefecture the best place to go if you love onsen.
Access:
The closest airport is Oita Airport, about 40 minutes from Beppu City. For a single round trip/return bus ticket to Beppu from the bigger Fukuoka Airport (about two hours), you'll pay around 3000 yen each way. Not cheap, but less than the train, and faster. There is a special deal if you buy four Nishitetsu bus tickets, so it works out to about 2000 yen each way if you're traveling as a pair or group. There is also a deal like this for train tickets, so a round trip/return ticket is less. This page has all the details plus tons of info on Beppu.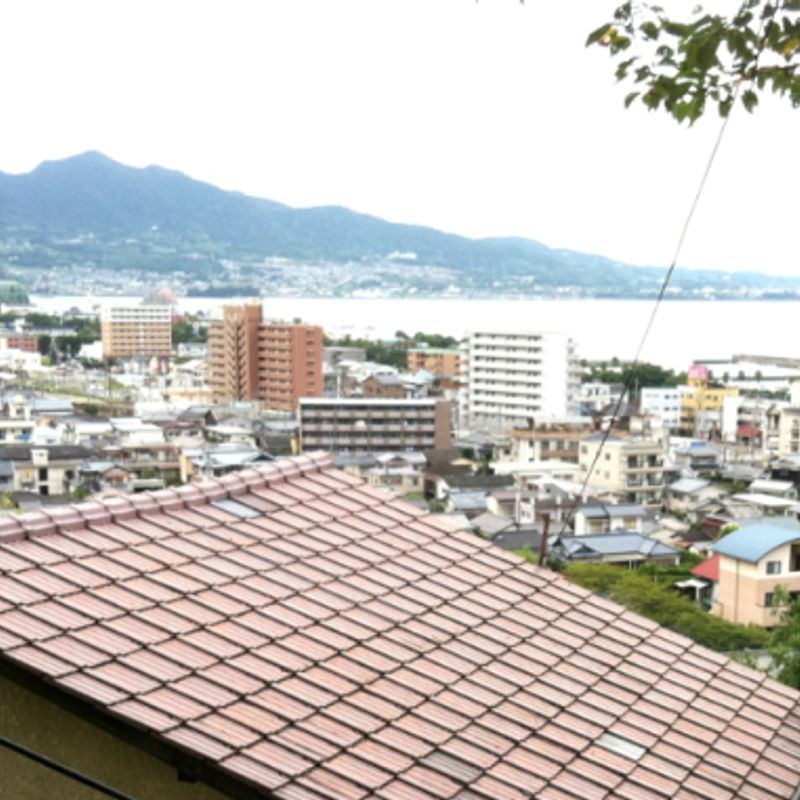 When I went to Beppu, it was during my summer vacation while working as an ALT, so I decided to do a four week work trade at (then) Spa Hostel Khaosan Beppu/(now) Cabosu Hostel. (Kabosu is a lime-like fruit which grows in Kyushu.) I worked as temporary cleaning staff 15 hours a week in exchange for accommodation (and sometimes being treated to awesome food). It was a great opportunity to meet people from all over the world and have lots of time to explore the area. The hostel has onsen inside and ashiyu (footbath) outside for guests, a manga/TV room, a bar, a big kitchen, and comfortable dorm or private style rooms. Hostels are an affordable option and Cabosu is my recommendation, but there are also some high end hotels and a couple other hostel/guesthouses in town.
The Onsen:
There are far too many onsen in the area to try even a fraction of them in a short trip, but there are eight main onsen areas (from different geothermal spots) in the city you can try out, called Beppu Hatto (別府八湯).
Beppu and Kanagawa onsen were a bit too hot for me, if they didn't have cold water mixed in.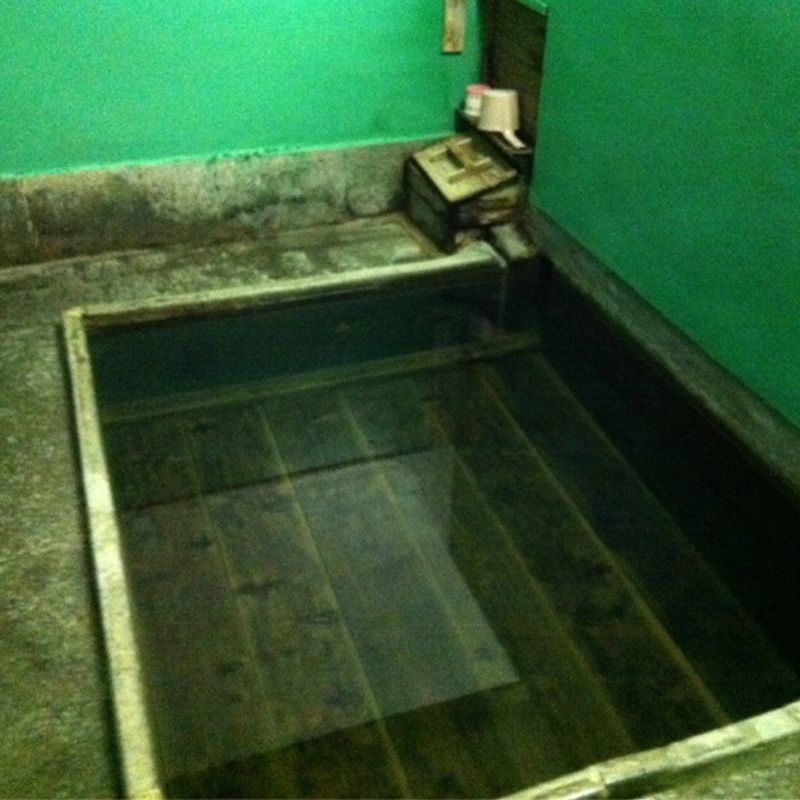 An older woman and I were the only ones in a tiny Kamegawa onsen when I went. She asked if I had been there before and I answered no. She warned me that the water was hot. I asked if it was too hot and she laughed and said yes. She showed me how to fill up bowls with water and wait for it to cool down before using it to wash myself. She also showed me the coolest (still super hot!) corner of the bath. She actually got inside for several seconds, but locals are more used to this hot spring water without cold water mixed in. I thought I'd try it but only got my legs in for a second before I felt like I was being boiled alive. I thought it was really funny anyway. She said if you can manage the heat, it's really good for sore muscles. Besides the too hot water and lots of mosquitoes in the space, it was fun for me to go there and talk to a local.
At Takagawara Onsen in the Beppu Onsen area, guests can enjoy sand baths, where they are buried in hot black sand and forced to relax for a while. A little bizarre, but I felt great afterwards.
The Kannawa area has a unique ashimushi (foot steam) station for anyone to enjoy for free.
My favorite was "Hoyo Land" in the Myoban Onsen area, because of the white mud rotenburo (露天風呂) with an amazing view of the mountains. Nearby is Yunohana (湯の花), where the minerals in the water are collected for bath products.
Here's a hilarious ad for Beppu Onsen, showing 'Shinfuro,' Synchronized swimming in hot springs in each of the eight areas.




Nature:
Outside of Beppu City, in Oita City or Yufuin, there are even more onsen and more sightseeing to enjoy.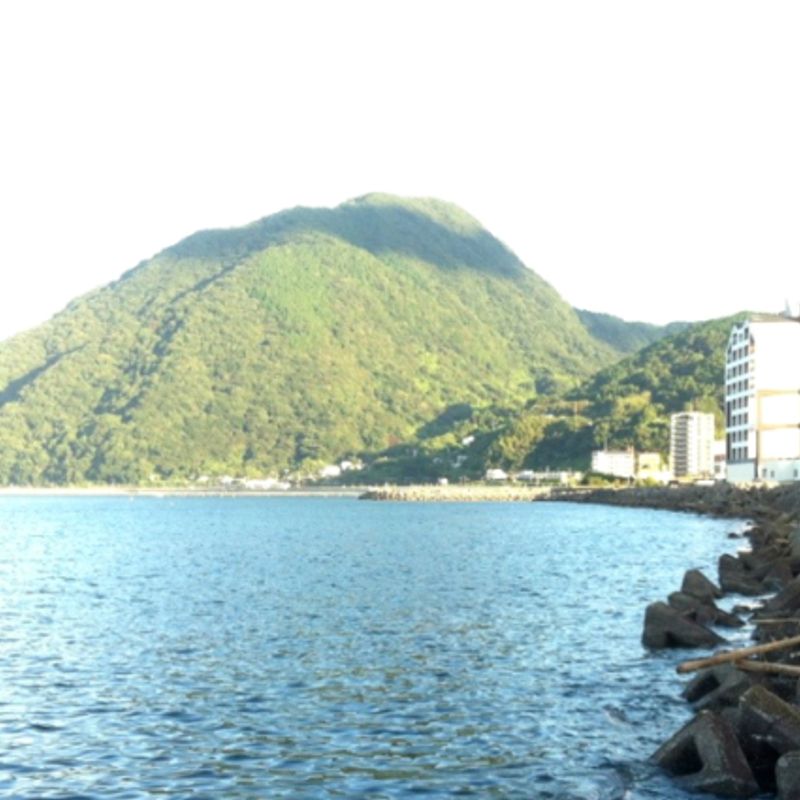 South of Beppu City along the bay, is the mountain Takasakiyama (高崎山), and Takasakiyama Shizen Doubutsuen (高崎山自然動物公園) - a Macaque monkey park in Oita City. For a reasonable fee, watch and take photos of the monkeys, while they run around and collect yams at feeding time. Volunteer guides who can speak English/other languages are sometimes there to help to explain what's going on.
I got there in time to witness the intense yam snatching time. There are two big clans of monkeys living on the mountain that show up separately to eat at the zoo area after scavenging the mountains all day. They wait patiently... then the staff runs through there with a wheelbarrow spilling a path of yams and the monkeys go for it.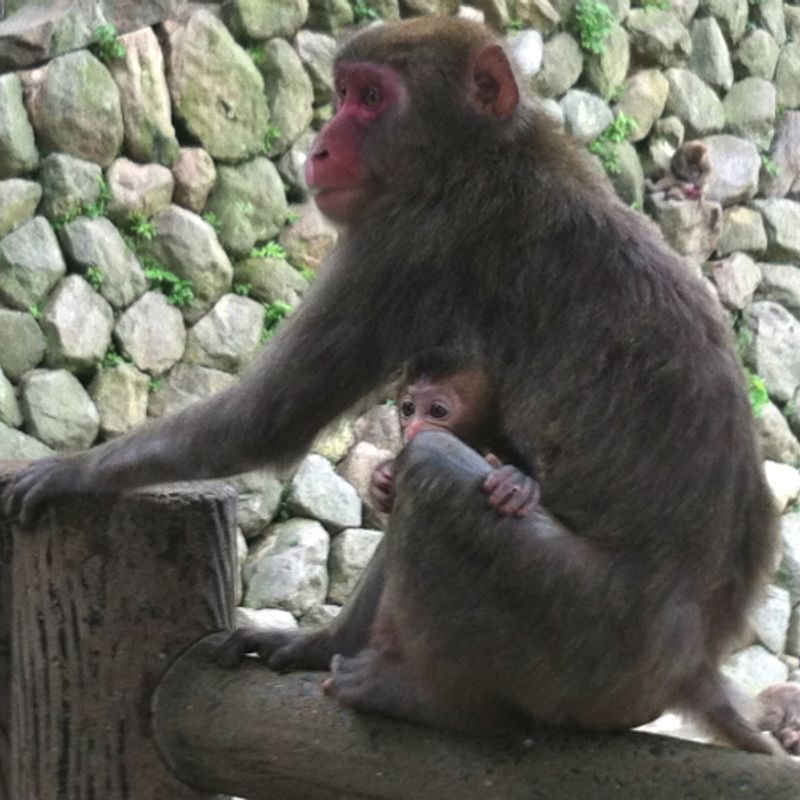 Across the highway from the monkey park is an Aquarium, right on the water. The Aquarium and monkey zoo are around two kilometers from Higashi Beppu Station, but a beautiful bike ride along the water from the hostel/Beppu Station.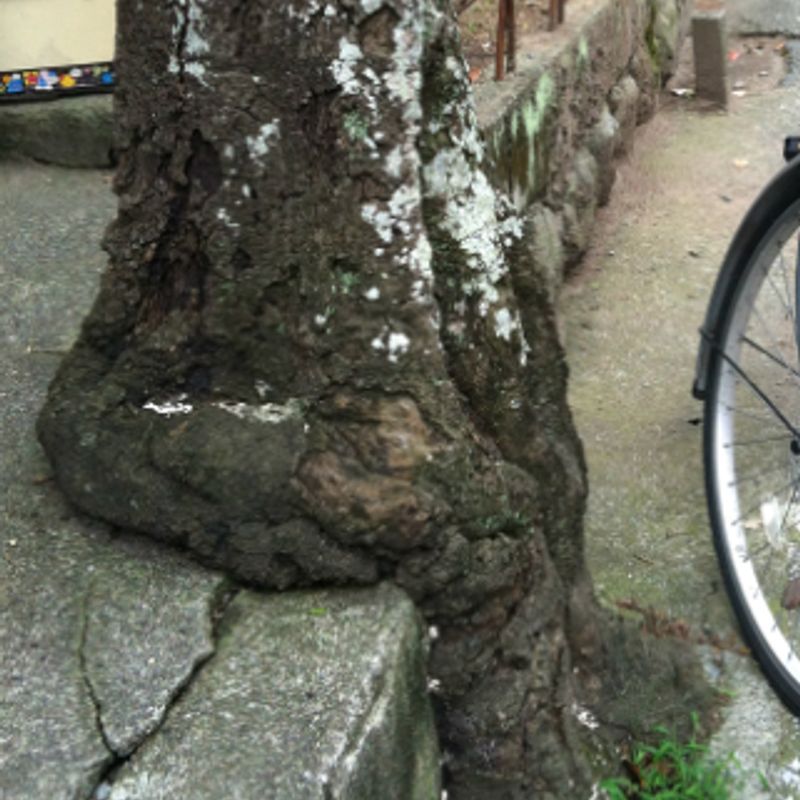 Check out the Sitting Tree near Beppu station.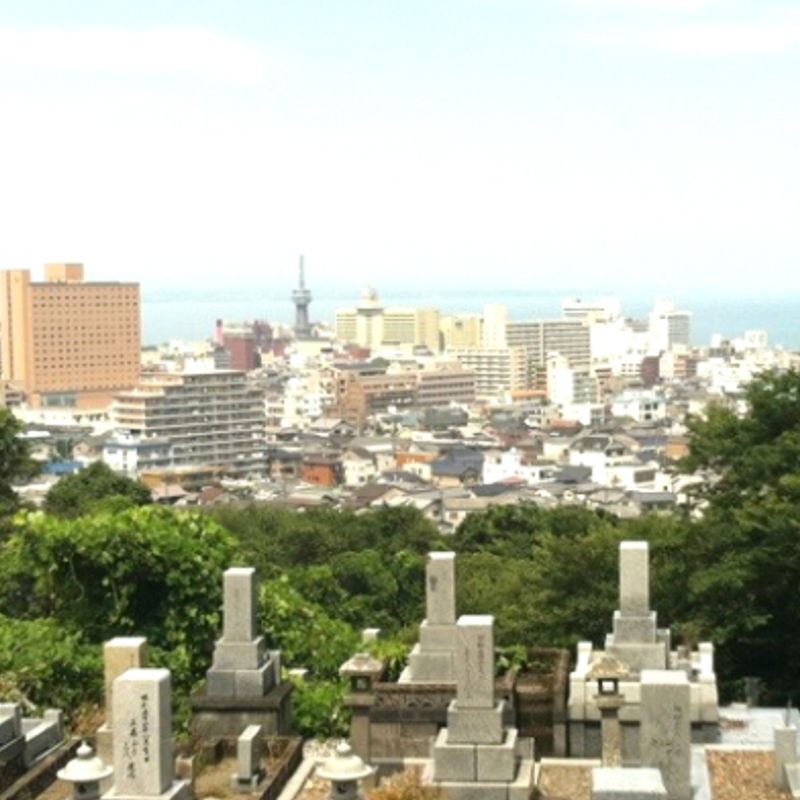 As Beppu City is between the sea and the mountains, there is always a nice view. Beppu even has its own little tower. The ocean in the city is mostly docks, and the beaches are rocky so unfortunately not good for swimming. The mountains are nice for hiking and we can view Otobaru Waterfall after a short hike.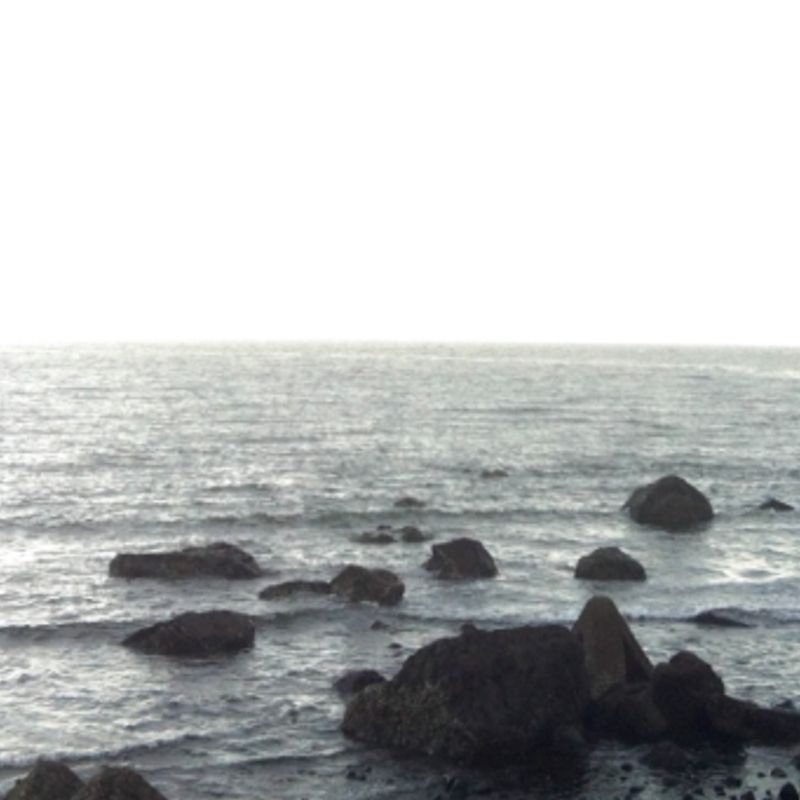 Culture:
There is a thriving art scene in Beppu City, and every three years there is an arts festival called "Mixed Bathing World." We can also visit a bamboo museum and see traditional bamboo products being made by artisans on the shopping street. Each station features a huge basket woven from bamboo.
Nearby Oita City is bigger and has a lot going on, although for a city of about 120,000 people, Beppu has a lot of shopping and everything you would need. Locals are very relaxed and friendly, as you might expect.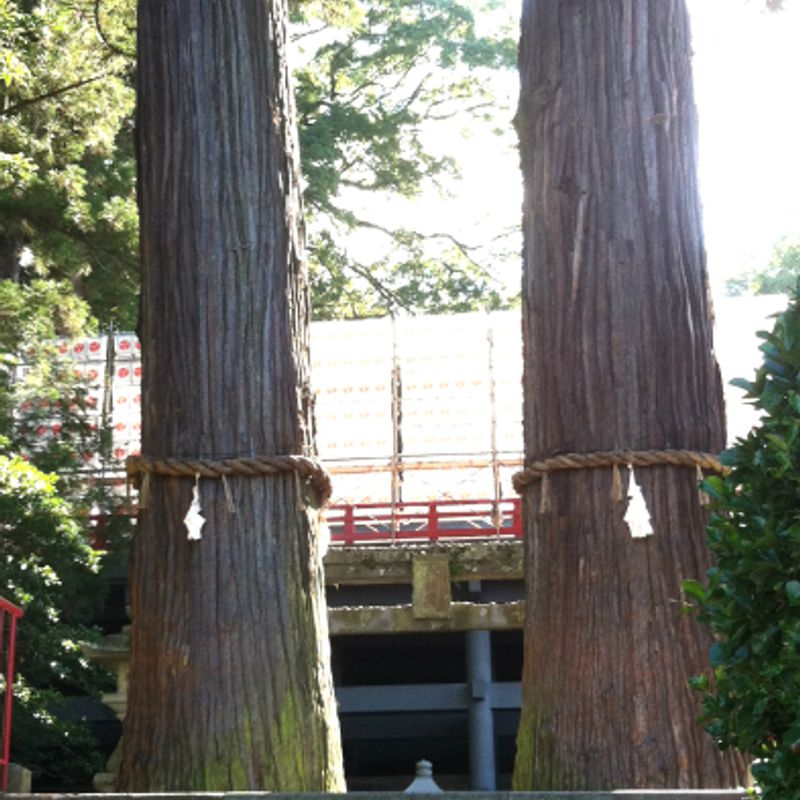 At Hachiman Asami Shrine, there's a Cedar Couple at the entrance. It is said that if we walk between the trees together with our partner, we will get married.
In addition to tonkotsu ramen, Beppu has a specialty soup dish called dangojiru, with doughy noodles. There are plenty of sweets and foods to sample, especially those made from local citrus fruits like kabosu and yuzu. Beppu station and the small shops under the tracks have a lot to offer. There's local food in Beppu cooked by onsen steam, so you can try steamed pudding, boiled eggs, and even take an onsen-steam cooking class.
Beppu City is my favorite place in the world so far, so I hope you take a chance to visit there the next time you're looking for a place to get out of town. I was there for four weeks and still didn't run out of things to do.
Note: After the earthquakes in Kumamoto in mid April, a number of transport services were disrupted. Whilst rail services between Beppu and Oita/Fukuoka seem to be operating as normal, there may still the possibility of service disruptions in other parts of Kyushu. The JR KYUSHU website has a special notice about changes to services. To the best of our knowledge, government foreign offices are not advising against travel to Kyushu. Please check for yourselves. Earthquakes remain a possibility (as in most areas of Japan), so be aware of earthquake safety measures and procedures.
---
3 Comments
The yam feeding time sounds like chaos. Are you able to feed the monkeys yourself or is it just the 'professionals'?

@DaveJpn It doesn't look super safe even for the staff. The monkeys grab what they can then run off so it's not stolen by stronger monkeys. Macaques will let you get fairly close, but I wouldn't advise trying to feed wild animals. The park has signs saying that you can't bring any food in.

@helloalissa Got it! I'll keep my hands firmly in my pockets, or go to Nara and feed the deer instead!