Living in Miyazaki
Miyazaki Prefecture is located on the island of Kyushu in western Japan. Its population is about 1.1 million, and its capital, Miyazaki City, has a population just below 400,000. Miyazaki Prefecture is a very popular destination for tourists in Japan, as it has many onsen, resorts, and is a fantastic place for surfing. In addition to these resorts and onsen, one can enjoy wagyu of the highest quality; Miyazaki Prefecture is the second highest producer of Japanese Black Cattle. The hyuganatsu fruit originated in Miyazaki Prefecture, first discovered in the 1820s. Interestingly, a very rare mushroom, the Devil's Cigar, grows in Miyazaki Prefecture; the only other location the Devil's Cigar has been found is central Texas, USA.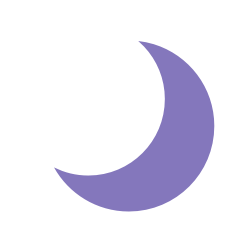 26˚ Clear
Feels Like: 26˚ Low: 22˚ High: 27˚
Humid and overcast throughout the day.
Last Updated: 2019/07/22 20:01
Powered by Dark Sky
Average Annual Temperature
17 ℃
Total Population
1,096,000
No. of persons per household
3.08
Age of household heads (years old)
57.2
Total population
1,096,000
Expenditure Detail (MONTHLY - JP YEN)
Rents for dwelling & land
43,702
Fuel, light & water charges
17,873
Furniture & household utensils
8,879
Clothing & footwear
10,571
Transportation & communication
49,903
Public transportation
2,755
Private transportation
25,898
Culture & recreation
23,207
Korea ( South and North )
583
Technical Intern Training No. 2 (supervisory)
1,536
Technical Intern Training No. 1 (supervisory)
1,070
Special permanent resident
336
Technology · Humanities · International work
194
All data shown has been published by The Japanese Meteorological Agency and The Ministry of Internal Affairs and Communications. Information provided by City-Cost is for educational purposes and we hope the data posted here helps you.
Have questions about life in Japan?
Get your questions about life in Japan addressed by those who live it. Visit the City-Cost Q&A forum to post your questions now.