Living in Kyoto
In the Kansai region of Japan lies Kyoto Prefecture, home to Japan's original capital, until the year 1869. Kyoto is considered the cultural center of Japan, and is a must-see for Japanese and international tourists alike. Within Kyoto, over 2,000 shrines and temples can be visited, and numerous Edo-period structures can be found in tact. Many annual festivals occur in Kyoto, some dating back over 1,000 years. Important spots to visit in Kyoto include the original Imperial Palace, where the Emperor resided until Japan's capital moved to Tokyo, and To-ji, a five story Buddhist pagoda, considered both a symbol of Kyoto and of Japan as a whole.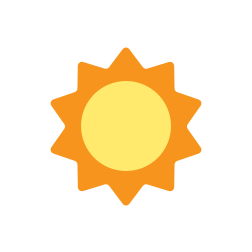 29˚ Humid
Feels Like: 33˚ Low: 26˚ High: 33˚
Rain starting tomorrow morning.
Last Updated: 2019/08/22 18:01
Powered by Dark Sky
Average Annual Temperature
15 ℃
Total Population
2,605,000
No. of persons per household
2.89
Age of household heads (years old)
61.5
Total population
2,605,000
Expenditure Detail (MONTHLY - JP YEN)
Rents for dwelling & land
65,396
Fuel, light & water charges
21,047
Furniture & household utensils
8,969
Clothing & footwear
12,846
Transportation & communication
48,519
Public transportation
8,608
Private transportation
24,469
Culture & recreation
27,317
Korea ( South and North )
26,040
Technology · Humanities · International work
3,133
Technical Intern Training No. 2 (supervisory)
1,751
Technical Intern Training No. 1 (supervisory)
1,236
Spouse of permanent resident
344
All data shown has been published by The Japanese Meteorological Agency and The Ministry of Internal Affairs and Communications. Information provided by City-Cost is for educational purposes and we hope the data posted here helps you.
Have questions about life in Japan?
Get your questions about life in Japan addressed by those who live it. Visit the City-Cost Q&A forum to post your questions now.