May 4, 2019
Gallery
---
This Golden Week I was torn between saving money and taking trips. The prices are so terribly high during Golden Week, so my boyfriend and I opted for a two-day, one-night trip! We live in Gifu, so we went by car to Kyoto, stayed one night in a hotel, and went to Osaka the next day.
On the first day, we woke up at 5 am and hit the road to Kyoto. I was pleasantly surprised that the roads were not too bad! There was hardly any traffic both ways. It took us around 3 hours or so to get there. That means we had all day to explore!
This was not my first time in Kyoto, so I wanted to hit some sights that I always seemed to miss. There was one Kyoto picture that I kept seeing all over Instagram, so I knew that I needed to visit. (Isn't it funny how much Instagram influences trips now?) It was so super crowded, but I love the photos, so it was worth the visit.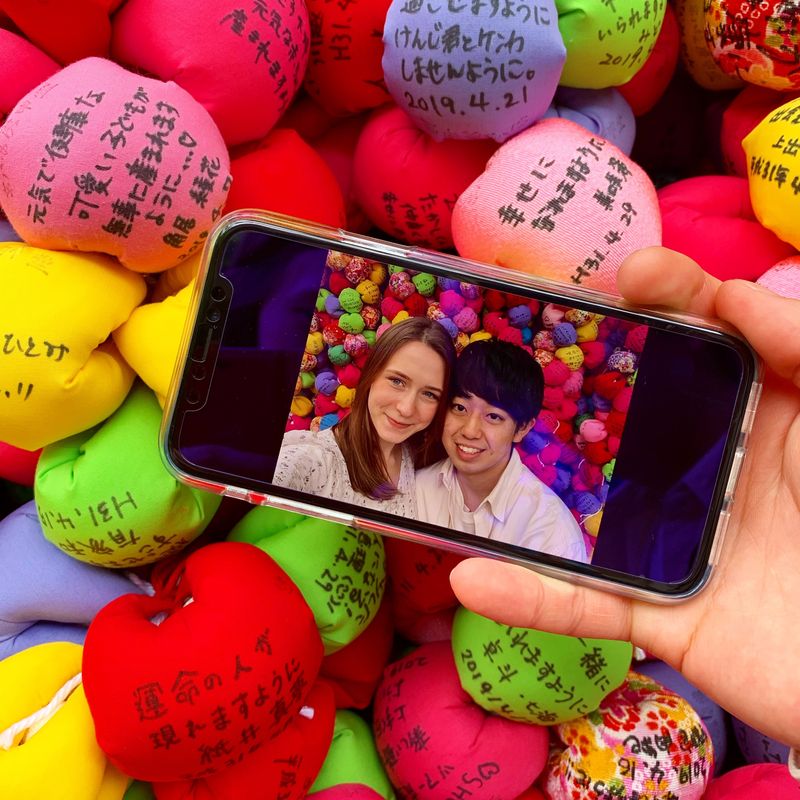 Saw another couple taking a photo like this, so of course I knew I had to try too!
Another Kyoto destination that I just happened to keep missing on my last trips is Fushimi Inari. Choosing to go on Golden Week may not have been my smartest decision, but I am happy that I finally go to see it. I love Memoirs of a Geisha, so I was super excited to see the location of some of the film.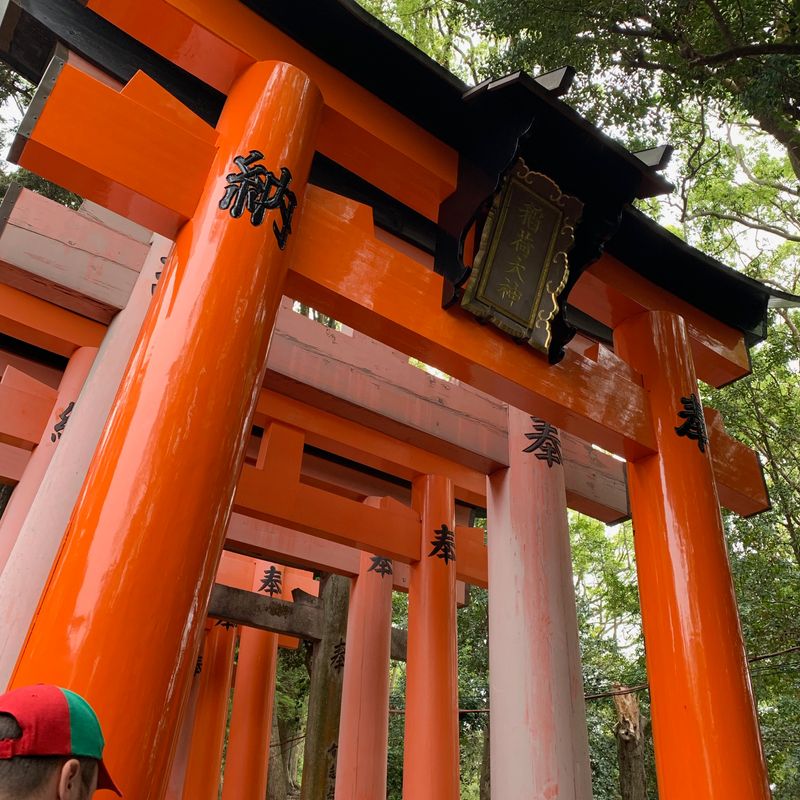 Trying to take pictures with the crowds of people pushing and shoving was my own personal hell! Haha
We also ate our way through Kyoto! Having matcha goodies was a must, so we went to a cafe with a sampler plate! It had a matcha tart, roll cake, truffle, biscotti, and cream puff. Nothing could have made my taste buds happier! Plus it was only 700 yen, which is not terrible!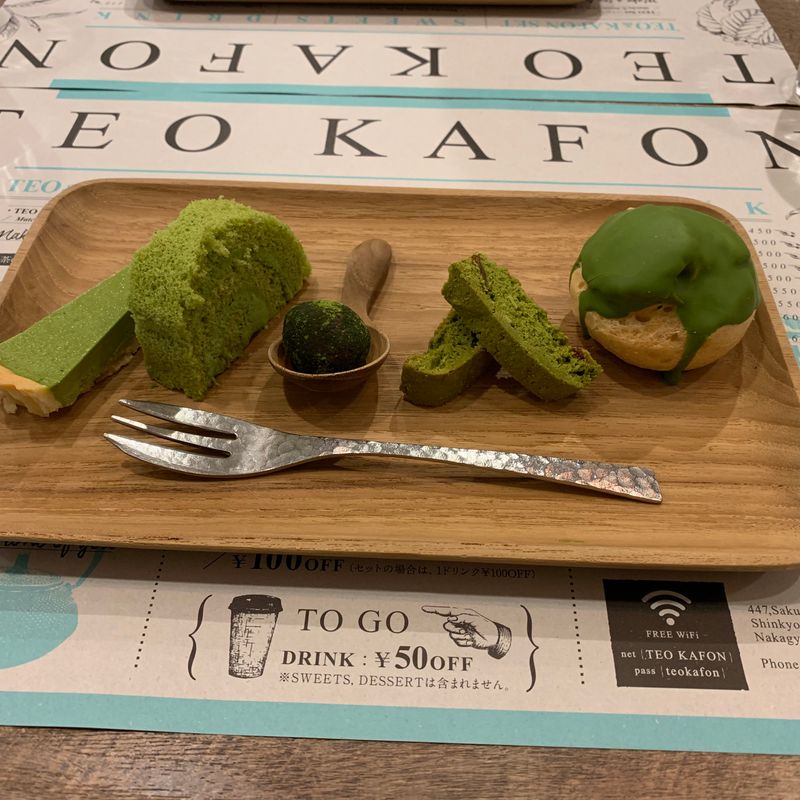 Can I eat this again? Please?
Being the indecisive person that I am, I was having trouble deciding what to eat for dinner. Then I saw a crowd around a tempura restaurant and figured that it had to be delicious if people are lining out the door. Long story short, it was! Although, the oil killed my stomach. I regretted it later!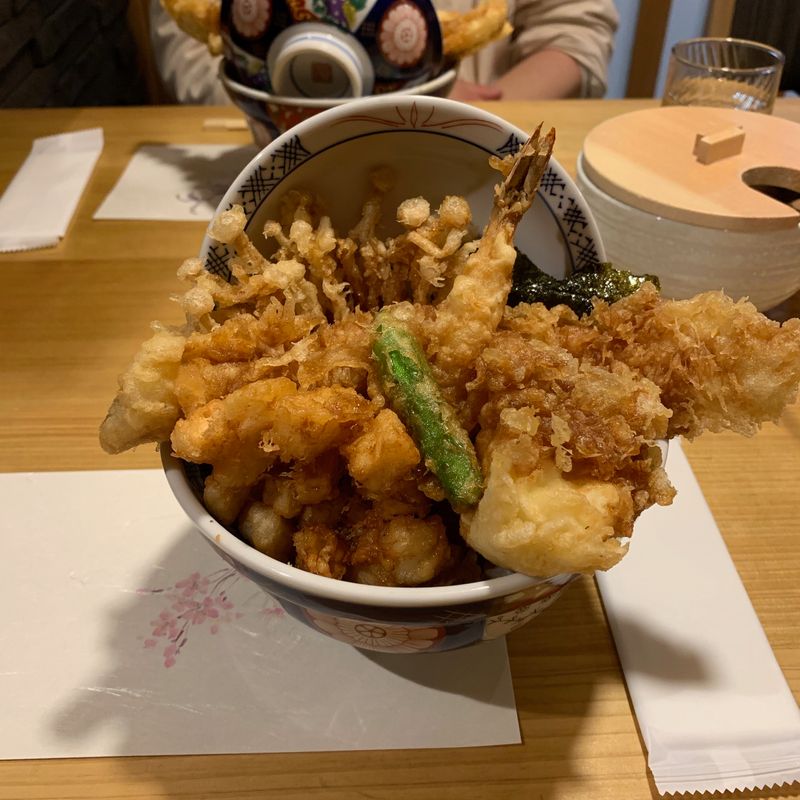 There was anago, clam, pepper, enoki mushrooms, and, of course, shrimp! Yum!
After dinner, my boyfriend and I hopped in the car and drove to Osaka. We stayed in a very, very cheap AirBNB. Luckily, the beds were very comfy! The next day, we explored Osaka. For me, this was my very first time in Osaka! First on our list was to visit Ajinoya, a famous okonomiyaki shop! We waited for about an hour and a half before we were seated for lunch! It was a long, but well worth it! They cooked the okonomiyaki at our table! It was amazing!!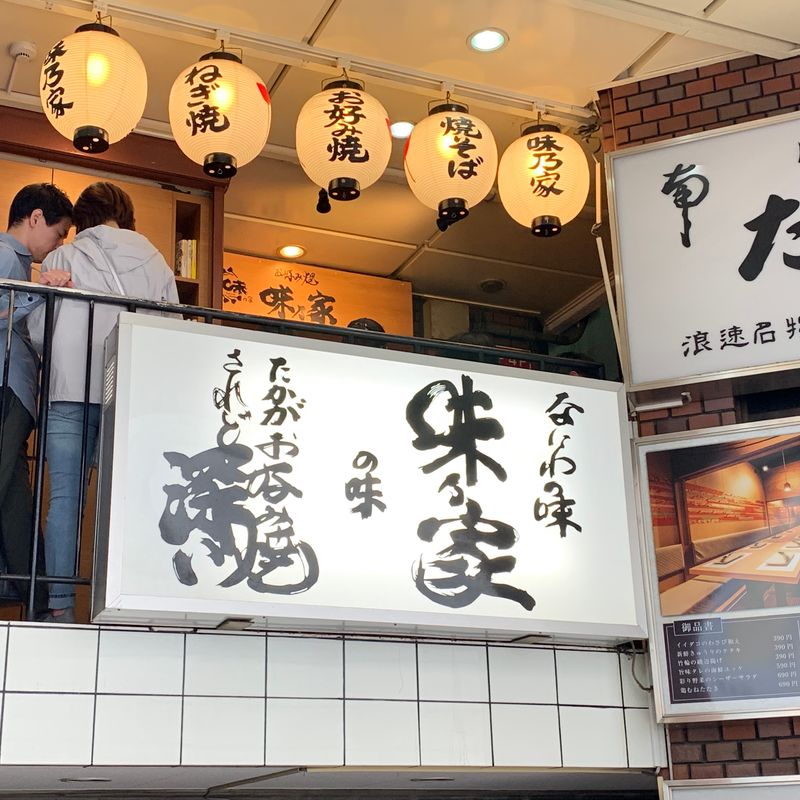 You have to try this shop if you are in Osaka!!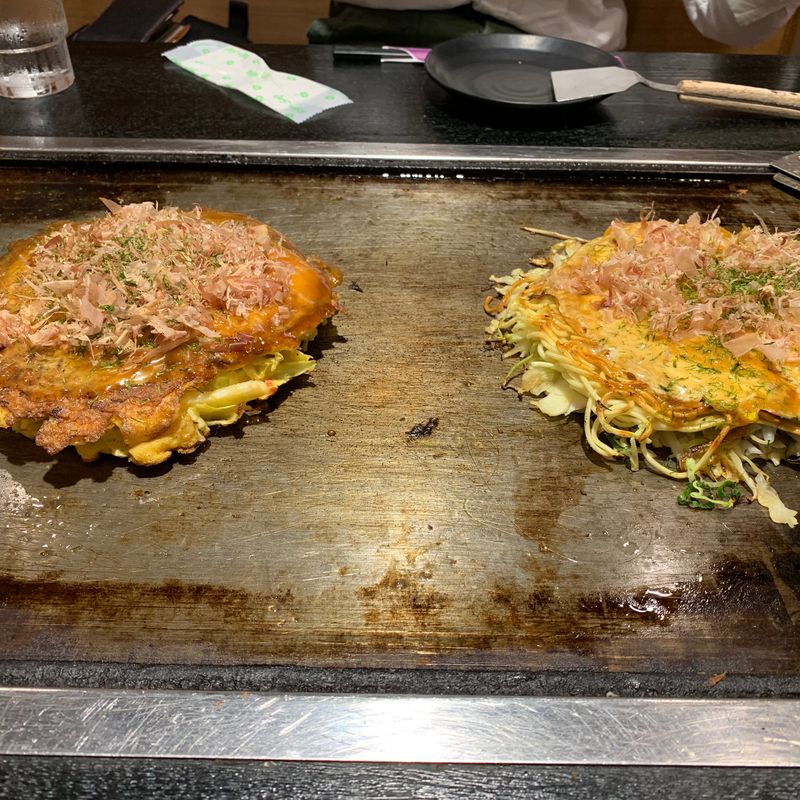 We also tried the Hiroshima styled okonomiyaki! The original is better!
After that, we headed out to do some shopping! It was packed!!! We did see a really cool music performer on the street though!!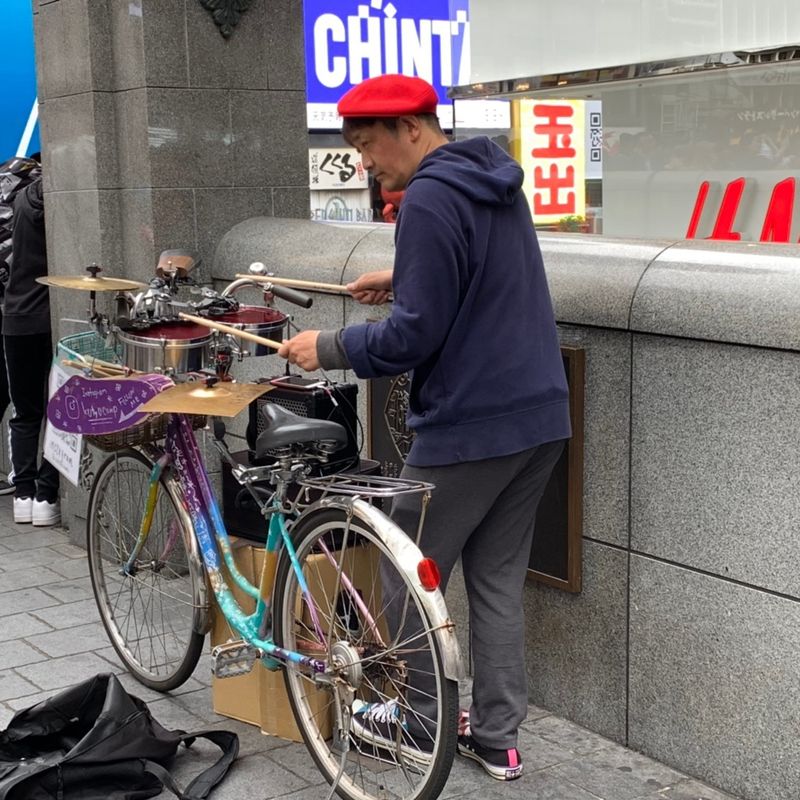 After a long day of shopping, we hopped by in the car and had a long car ride home!!
I had a lot of fun, but I am happy to be back home relaxing!!
How is your Golden Week going?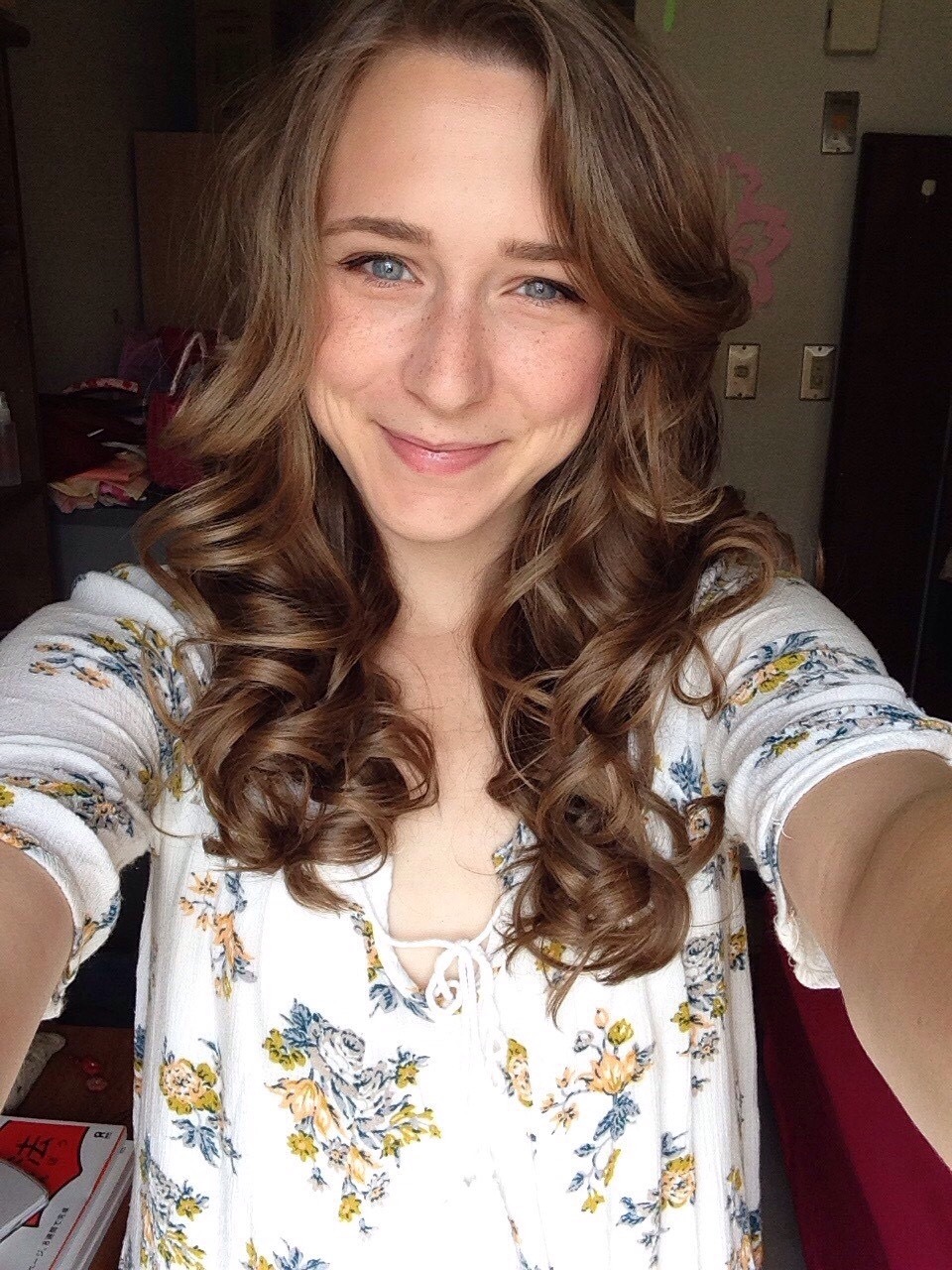 Teacher, Traveler, Dancer -
Currently living in Gifu -
I love Japan, dance, cats, food, and fashion!
---