Living in Hiroshima
Hiroshima Prefecture is located in the Chugoku region of Honshu island. Its population is 2.9 million, and its capital is Hiroshima City. Hiroshima is known world-wide as the first ever target of a nuclear attack. The Atomic Dome in Hiroshima City, a World Heritage Site, is one of the only structures that was left standing after the strike. It stands as a symbol of peace today. Another important structure in Hiroshima Prefecture is Itsukushima Shrine. It is one of the most popular and famous sites in Japan and sees many visitors each year. The shrine and its gate appear to be floating in water at high tide. Hiroshima Prefecture also has many unique takes on popular Japanese cuisine, such as layered okonomiyaki.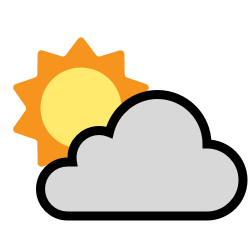 27˚ Humid and Partly Cloudy
Feels Like: 29˚ Low: 23˚ High: 28˚
Humid and partly cloudy throughout the day.
Last Updated: 2019/07/24 18:01
Powered by Dark Sky
Average Annual Temperature
15 ℃
Total Population
2,837,000
No. of persons per household
3.08
Age of household heads (years old)
57.8
Total population
2,837,000
Expenditure Detail (MONTHLY - JP YEN)
Rents for dwelling & land
54,976
Fuel, light & water charges
19,284
Furniture & household utensils
11,630
Clothing & footwear
12,562
Transportation & communication
55,583
Public transportation
8,159
Private transportation
30,262
Culture & recreation
27,254
Korea ( South and North )
8,437
Technical Intern Training No. 2 (supervisory)
7,461
Special permanent resident
7,238
Technical Intern Training No. 1 (supervisory)
5,377
Technology · Humanities · International work
2,312
Spouse of permanent resident
485
Technical Intern Training No. 1 (individual ent.)
436
Technical Intern training No. 2 (individual ent.)
412
All data shown has been published by The Japanese Meteorological Agency and The Ministry of Internal Affairs and Communications. Information provided by City-Cost is for educational purposes and we hope the data posted here helps you.
Have questions about life in Japan?
Get your questions about life in Japan addressed by those who live it. Visit the City-Cost Q&A forum to post your questions now.