Jan 5, 2018
Kurume City in Fukuoka Prefecture is a fairly normal (or so Japanese people have told me) city of around 300,000 people in Japan. People from here like it because it's in the 'center' of Kyushu and has easy access by shinkansen.
In addition to the free resources most cities of this size have to offer (parks, shrines and temples, and libraries), there are a few which are unique to Kurume City.
(I've previously reviewed or mentioned some of these, so I'll link to them where appropriate for additional info and photos. )
A little history lesson first: Kurume is an old river community which was mostly rice fields until recently developing as a suburb city of Fukuoka. It's most famous for tonkotsu ramen, Kurume-gasuri (traditional fabric weaving), and the Bridgestone Tire Company which was founded by Mr. Ishibashi from Kurume City. There are a lot of public spaces and parks named after (and funded by) the Ishibashi family.
The center of the city lies between JR Kurume Station and Nishitetsu Kurume Station. That's where we'll start.
On a clear day, I recommend a visit to Kurume's City Hall. If you don't have any business to do, head straight to the 20th floor for a great view of Chikugogawa (the big river flowing through the city) and the surrounding area, including Ishibashi Mansion. If you'd like, stay for a snack at Aozora Cafe.
In addition, at the southern end of the city, there's a famous temple called Narita San, where we can find a Kannon statue so tall she can be seen holding a child from nearby cities at a high enough elevation. With an entrance fee (500 yen), there's a great view from inside the giant Kannon from what I hear. If you don't want to venture to that part of town, you can see the statue from the city hall on a clear day.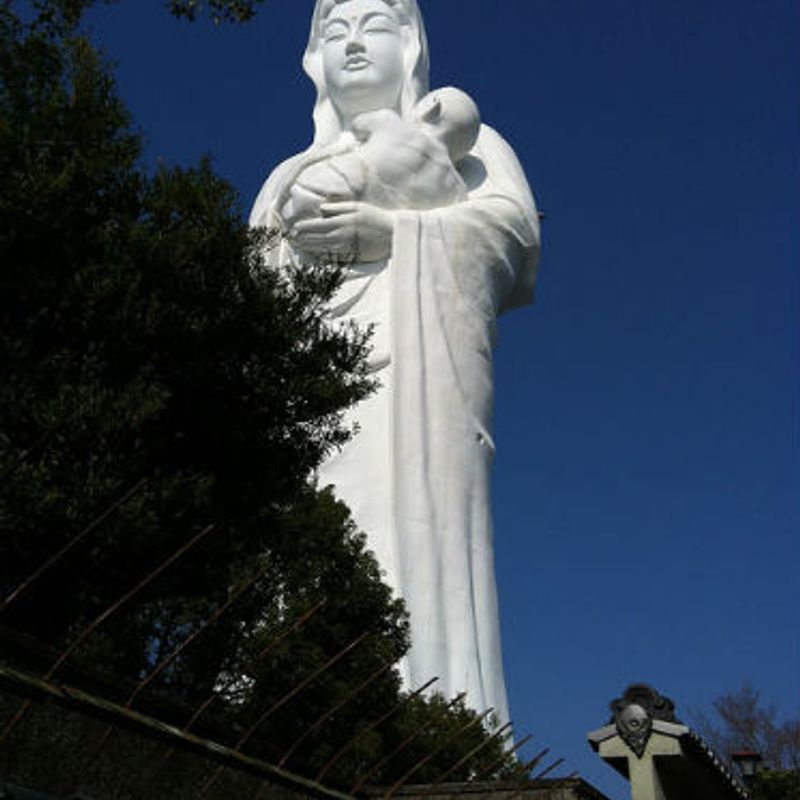 In January there is a unique festival held at Tamataregu shrine in the area called Daizenji. Oniyo is held in the first weekend after the new year, on the night of January 7th and is an old rice farming tradition involving men in traditional loincloths setting things on fire.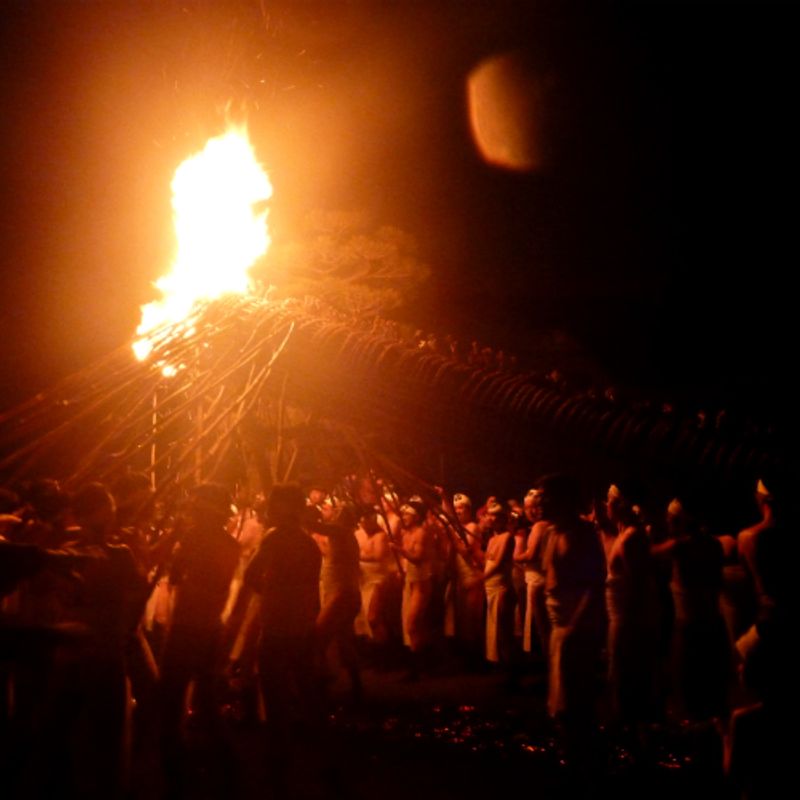 In June there are a few areas with hydrangeas in the region, but we often enjoy the ajisai on the nearby mountain Korasan while hiking up to the shrine. This is free, unlike some other ajisai festivals which are bigger but charge an entrance fee.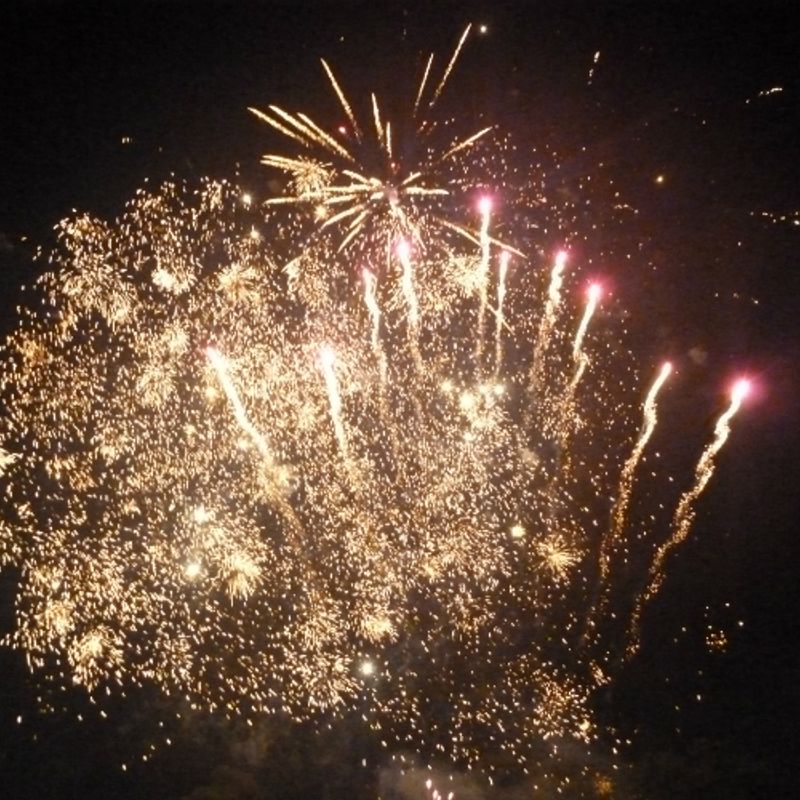 In August the biggest event is the Chikugogawa Fireworks Festival along the river. For about two hours, we can enjoy a great fireworks show.
The autumn leaves are nice in the Ishibashi Culture Center Central Park as well as on previously mentioned Korasan, but both places are lovely year round.
Near the Kurume Youme Town Shopping Mall, there's an always free museum called Kurume Usu, along Chikugogawa. This is really fun for kids, but also adults who enjoy culture, history, or aquariums. It doesn't take long to check out, but it's easy to combine with a walk along the river (Chikugogawa or the smaller Koragawa) or a trip to the mall.
If you check the local announcement papers found in a library or public space, there are often other free events and occasional free entrance to local museums and parks that normally charge entrance fees.
For example, in 2017 we could visit the Kurume Bird Center for free when they reopened the newly reformed penguin habitat. At that time, we learned about a local stamp rally. We participated (collected all five stamps) and got some fun prizes.
We also attended an open house at the Japanese Special Defense Forces military base in town for an interesting display. Plus, they usually have their own fireworks display during summer.
There's a lot of free events held in the Kurume City Plaza year round, often for free. They host plays, concerts, craft fairs, and rummage sales. Most recently, we went for an international fair and got to try some Latin cuisine and watch dancers in traditional costumes from around the world. The City Plaza is right in the center of town and next to our local 'shotengai' or shopping street. Behind the shopping street is a canal or small river which we often walk along. We can see koi swimming and during spring the trees are full of fluffy pink yaezakura, which is my favorite of the sakura blooms.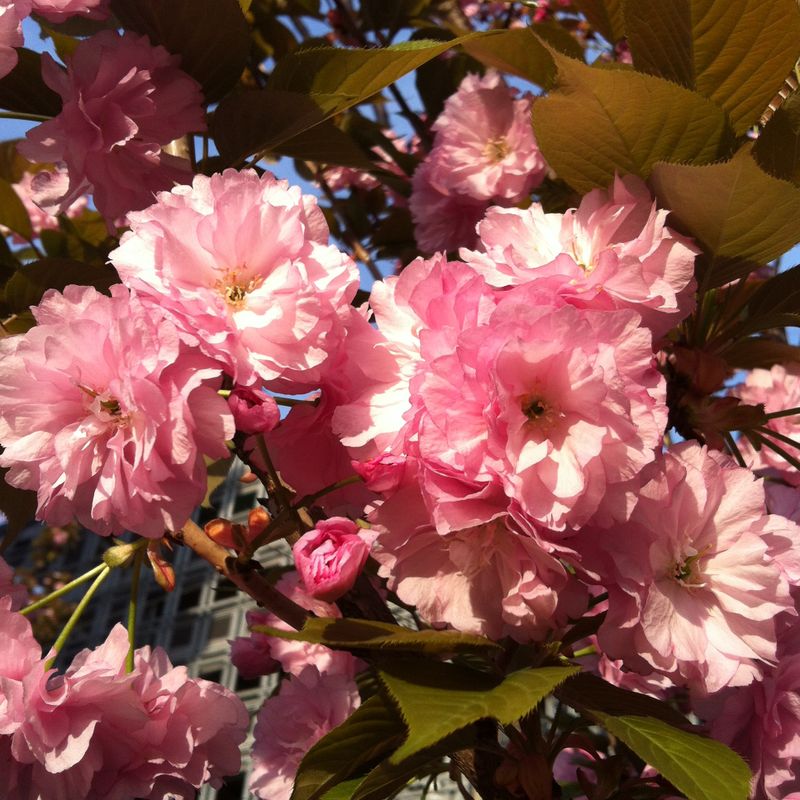 If you're so inclined, you can collect free food because there are quite a few ginkgo trees in Kurume. In addition, in February you can find pop up shrines for Valentine's day in the local Iwataya Department Store (next to Nishitetsu Kurume Station).
If you visit Kurume City, you can experience a lot of history and culture within a fairly normal Japanese City in the Kyushu region.
---