Feb 9, 2017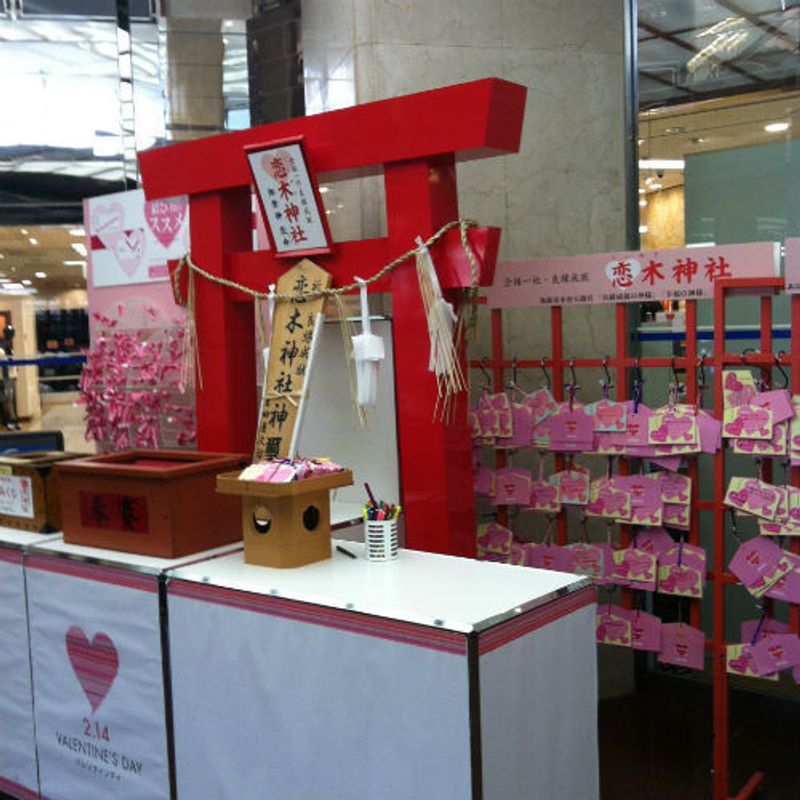 Last year we happened upon a special mini-shrine set up in Hakata Station for the Valentine's Day season. It was a pop-up shrine (for lack of better names) for the Chikugo City shrine known for love and finding the perfect match, Koinoki Shrine. We could write messages on paper cards called eema (usually wooden) and hang them up there for free.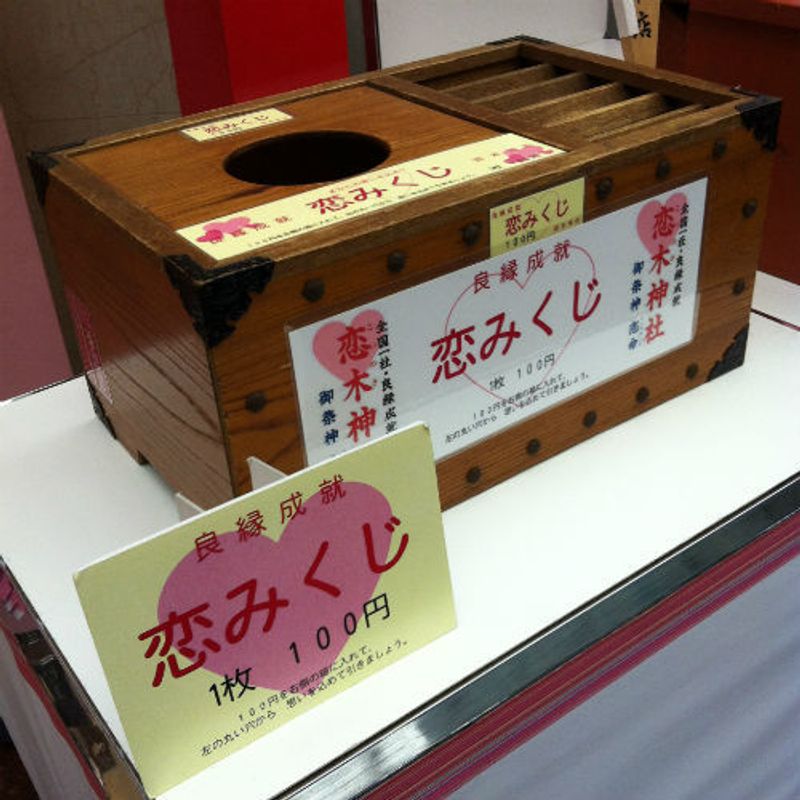 This year, I found another pop-up shrine in our city of Kurume. Inside the Iwataya near Nishitetsu Kurume Station, at the entrance to the main floor omiyage and chocolate sales section, the temporary shrine was set up.
This one has a box of 'koimikuji' for sale and a big heart shaped place to tie them after reading. There are also eema to write messages on and hang up. The eema read 'shin koinoki jinjya,' or "New Koinoki Shrine."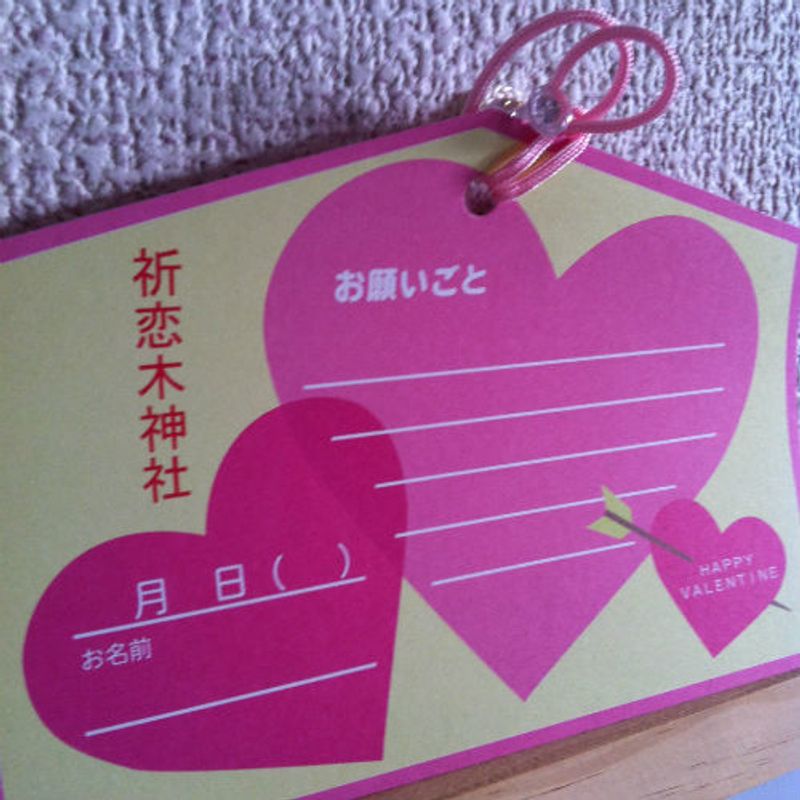 As women love this romantic shrine, setting one up outside of the popular place to buy Valentine chocolate makes a lot of sense.
Have you ever seen a temporary pop-up shrine? I'm guessing putting one (known for studies) near a school during exam time would also be a good idea.
I also saw this sort of handmade message writing area inside JR Kurume Station. Heart shaped pink paper is prepared to write your messages on and hang up.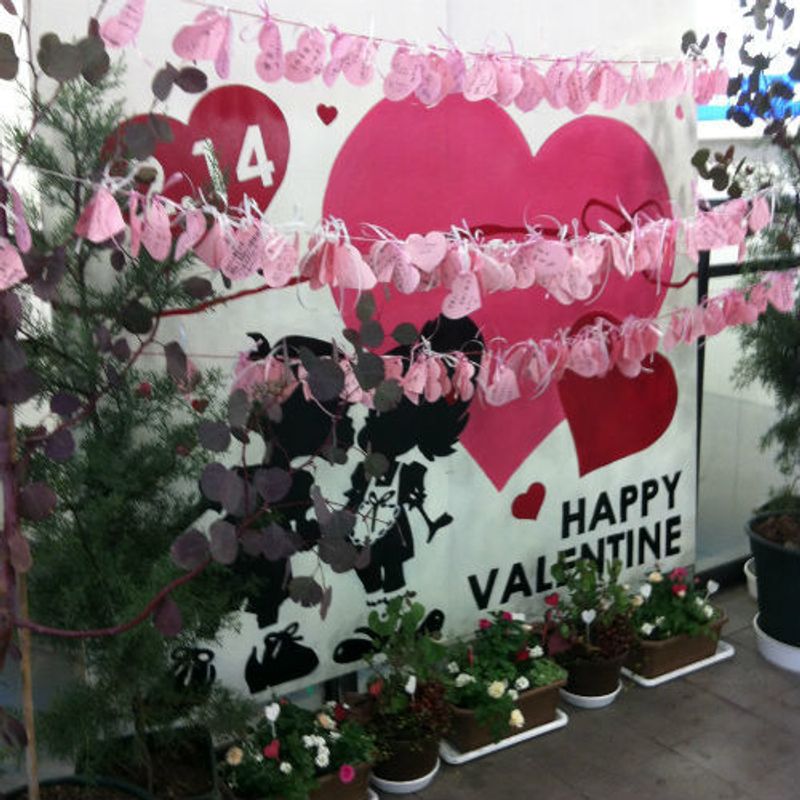 ---