Oct 17, 2018
Horse racing is quite a significant part of Australian culture. I grew up in Melbourne, which is home to one of the world's largest horse races - the Melbourne Cup. It's affectionately known as the race that stops a nation, which gives you some scope as to how popular the sport is in the land down under.
Interestingly though, I hadn't experienced horse racing in Japan until recently. I had the chance to visit a track in the heart of Tokyo called Oi Racecourse (also known as Tokyo City Keiba) - and there are regular events held here where you can enjoy the excitement of horse racing for yourself.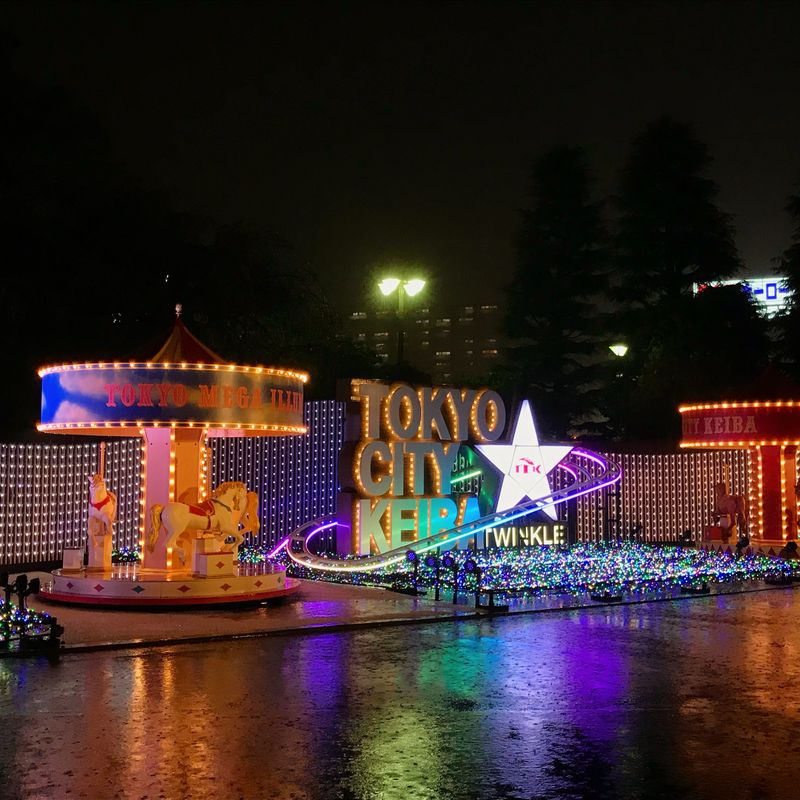 Wondering what to expect from a trip to the races in Japan? Here's a bit of a rundown!
The Atmosphere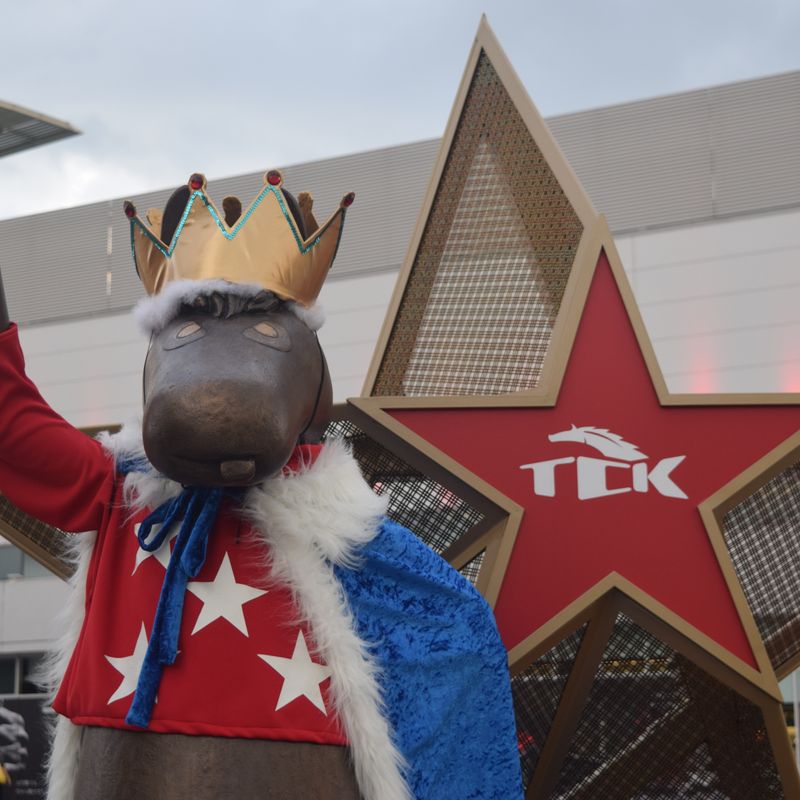 Oi Racecourse is one of the liveliest and most diverse racing venues I've visited. There were people in attendance from all age groups, including families with young children.
They are known for their twinkle races here, and when the sun starts to go down the lights come on! You'll see everything from trees lit up in the outdoor eating areas, through to horse and carriage rides complete with illuminated fairy lights. If you're looking for a unique date night spot or a different place for a girls night out, then a trip to the races might be just the ticket.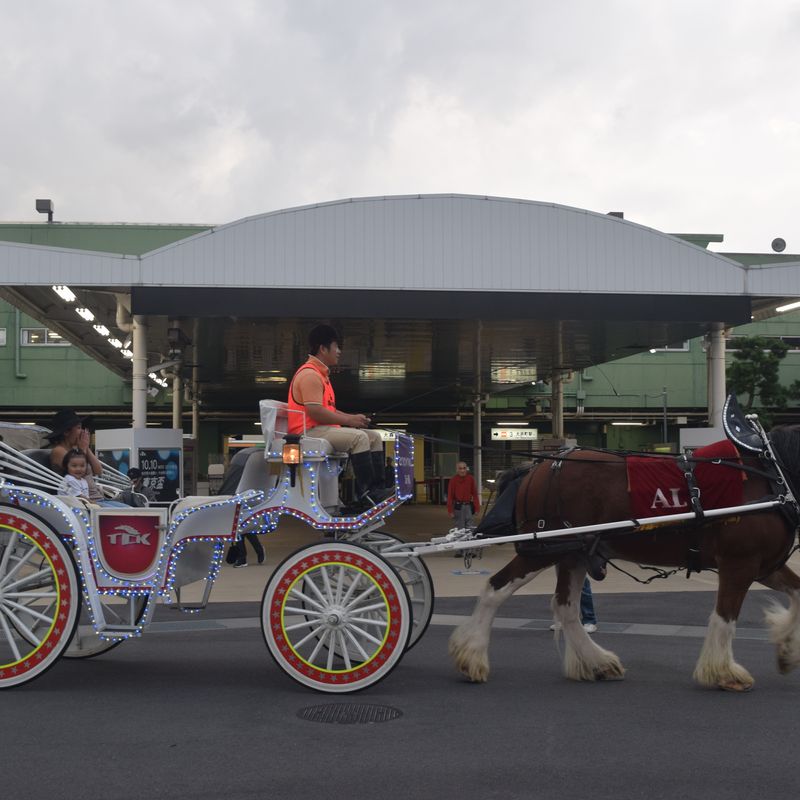 The Attire
Some racecourses around the world have very strict dress codes - think suits and ties, fancy hats or fascinators, and dresses and heels as far as the eye can see. The race experience at Oi Racecourse is much more relaxed than this, which makes for a pleasant change. Of course, if you want to get all frocked up in your Sunday best go right ahead - but you won't be out of place in jeans and a t-shirt either.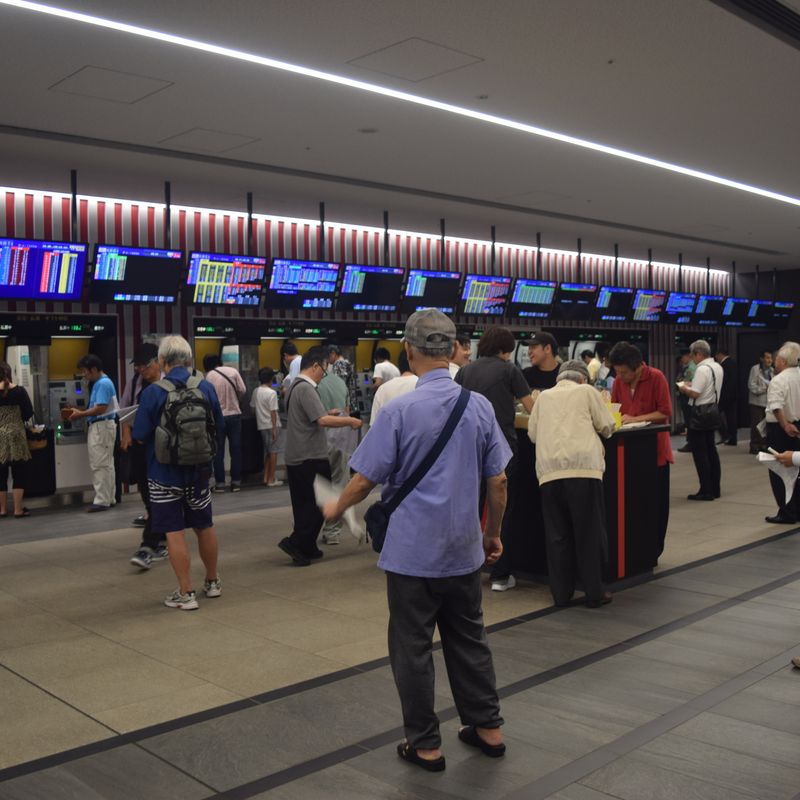 Don't worry about dress codes - the environment here is fun and relaxed!
The Eats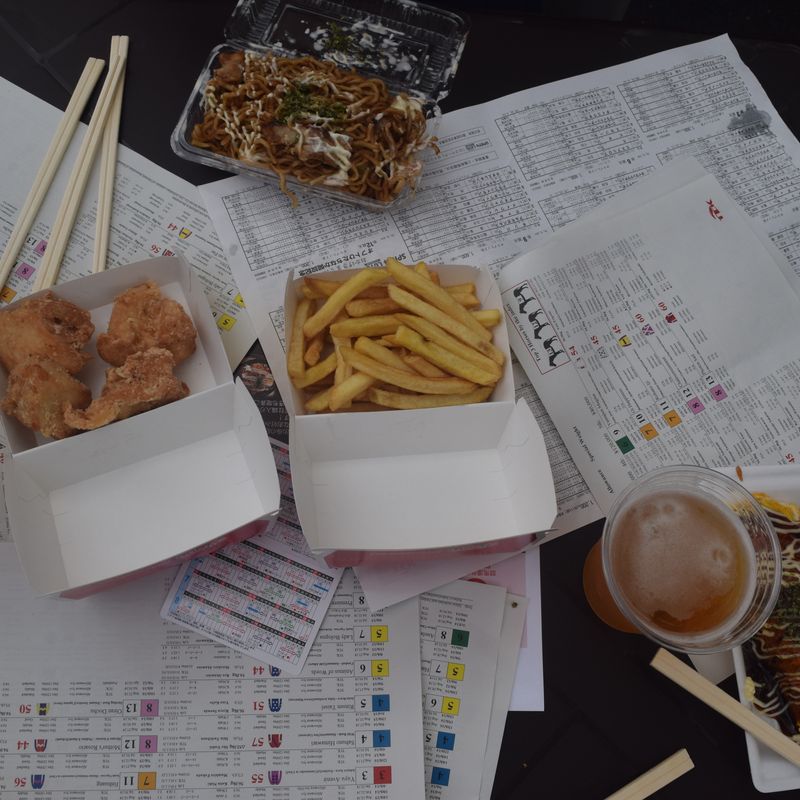 One of the best parts about a trip to the races - particularly with evening events - is that you can make an entire night of it. There are various different eating options at the venue, for all manner of tastes. Okonomiyaki, karaage, burgers and fries, yakitori and curry rice are just some of the options available. They even have barbecue tables where you can sit and grill up your desired eats yourself!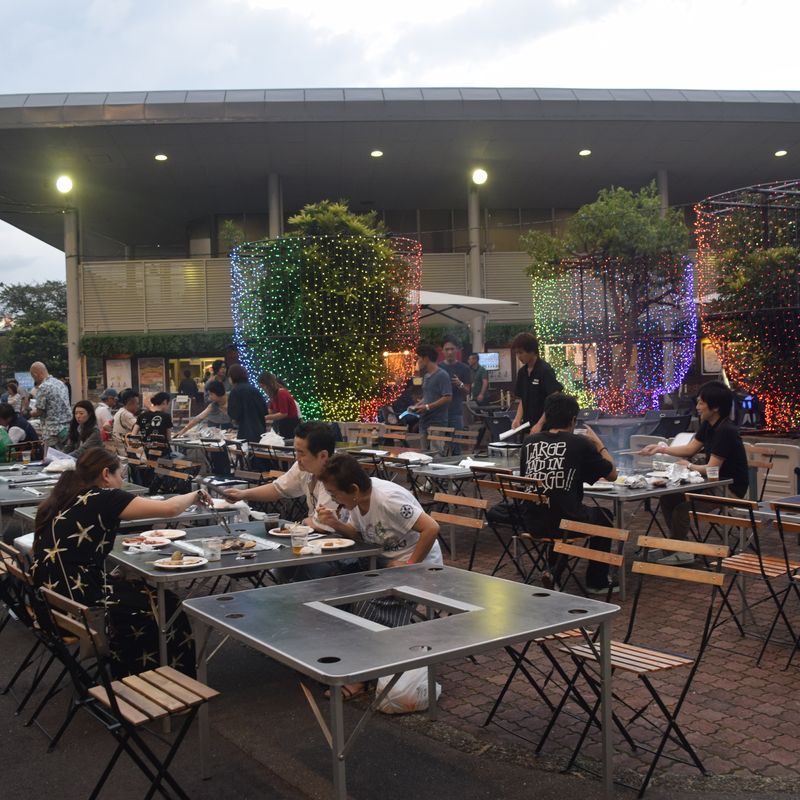 It's an enjoyable and casual eating experience, and if you fancy a tipple there are plenty of beers and other alcoholic beverages available.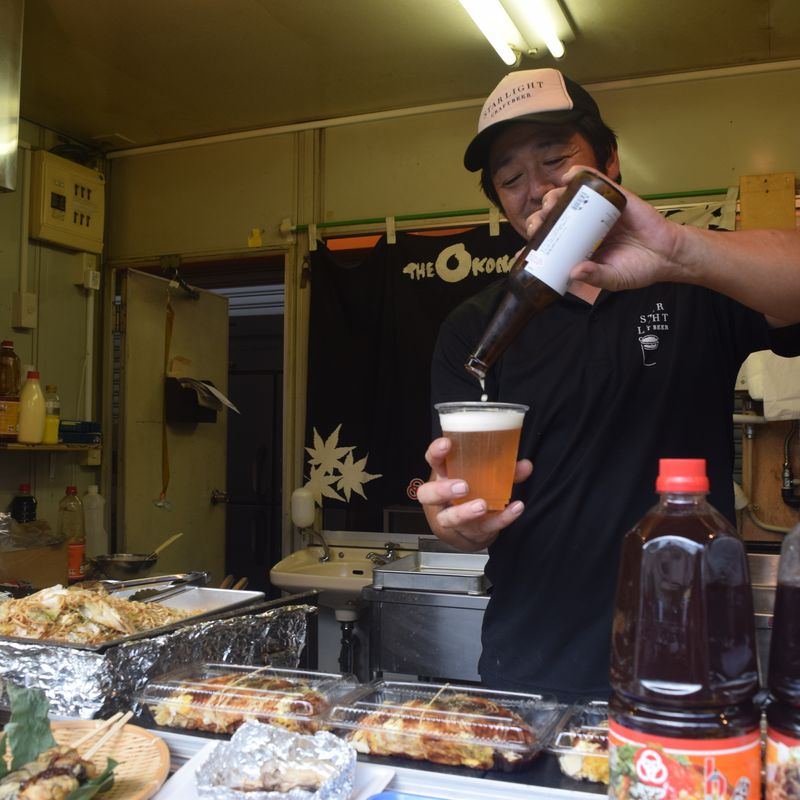 Placing Bets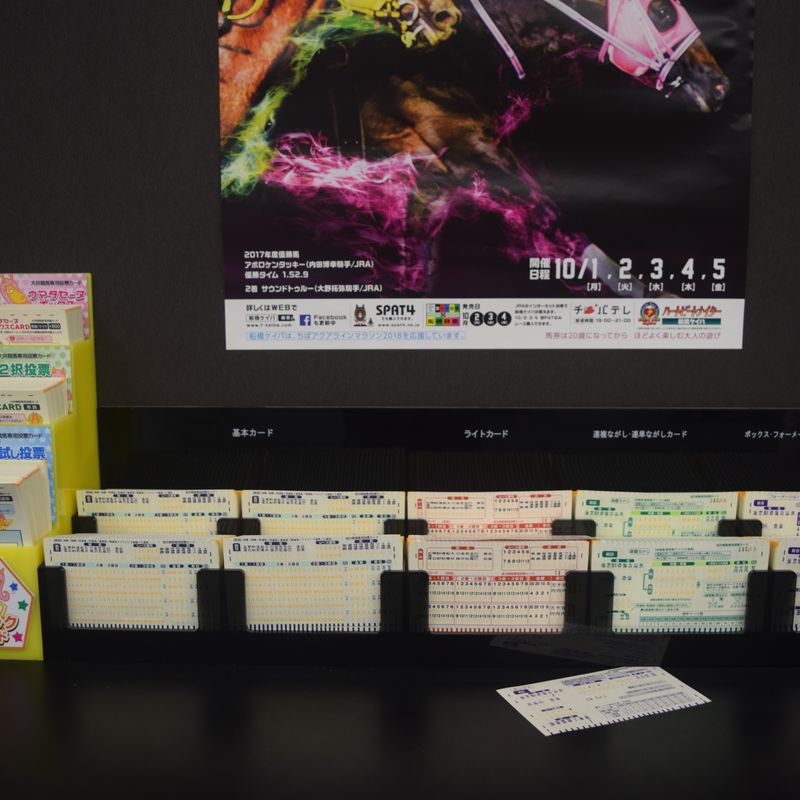 If you've never placed a bet on a horse racing event before, it can seem a little daunting - but it really doesn't need to be! You can make your selections based on race odds and form guides, but you don't need to overcomplicate things if you're just having a bit of fun. Maybe you'll be drawn to the name of a horse, or the colors of the silks that the jockey is wearing. You're also able to see the horses on show before they race, and it can be interesting to watch them and see which horses are particularly energetic, strong or focused. Everyone seems to make their betting choices differently, so just go with what works for you!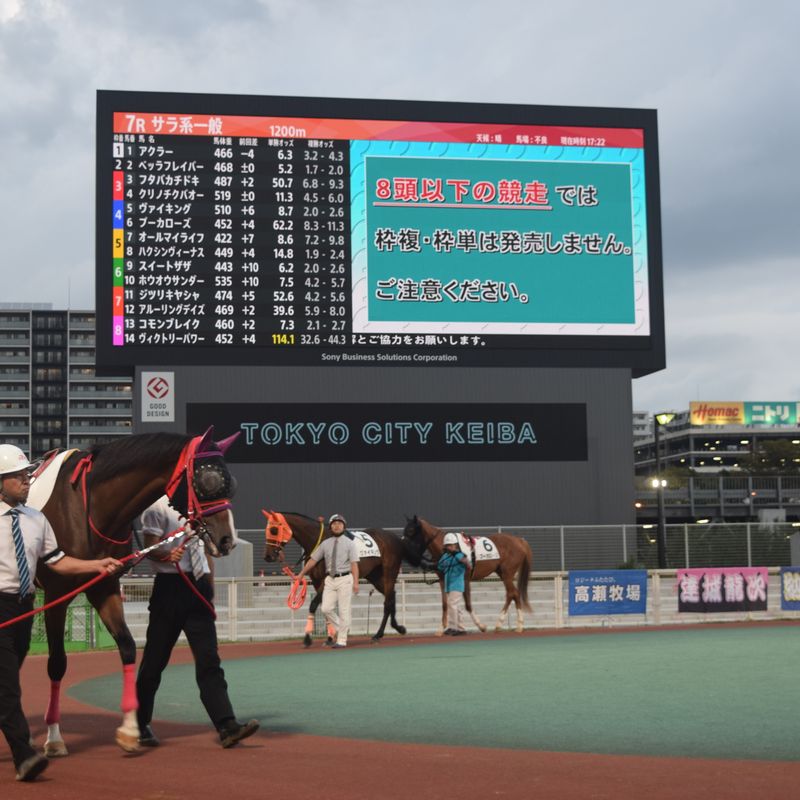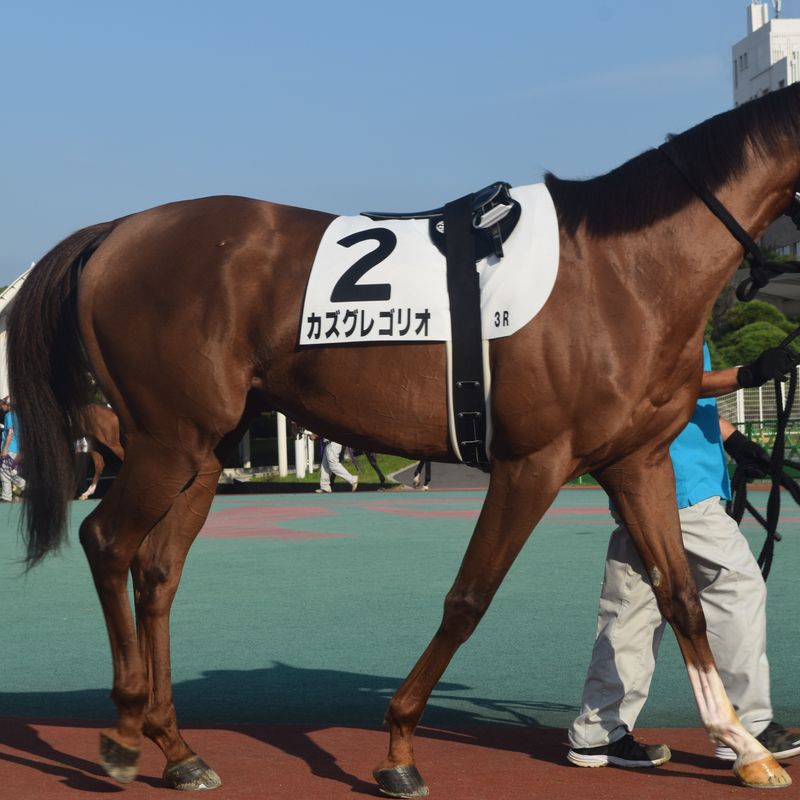 You're able to see the horses before their races, so you can get a feel for who is looking like a winner!
There are betting slips that you'll need to fill in if you want to put some money on your choices. They're all in Japanese, but once you find your groove with them they're pretty easy to decipher.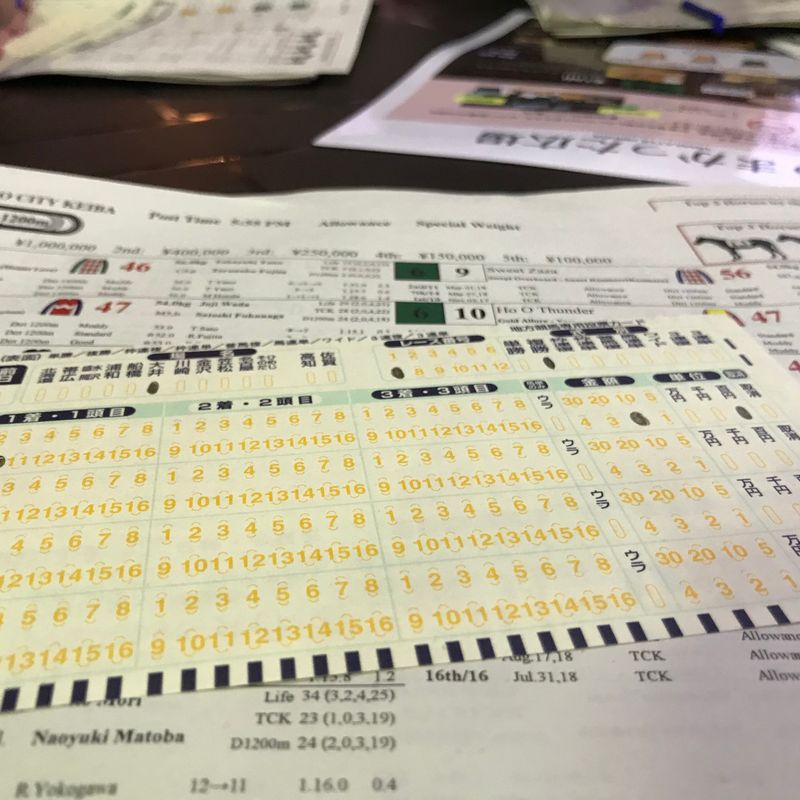 First thing is first - there's a section at the top of the slip where you need to shade in the racecourse you're at. For Oi Racecourse, you'll need to look for 大井.
Next, shade in the race number you want to bet on. You're looking for the section on the slip that says レース (race).
From there, the kind of bet you place is up to you! You can get all fancy and try for quinellas and trifectas if you want to, but as a beginner I think choosing either a win or a show option is the most simple. Win, as you can gather, is choosing the horse which comes in first place. Show is choosing a horse that places either first, second or third in the race.
If you're choosing the WIN option look for 単勝.
If you'd prefer to try your luck for a first, second or third placing, look for SHOW, or 複勝.
Next you'll need to choose the number for the horse you're going to bet on, and how much you want to bet. The betting form allows you to place your wager in denominations of 100, 1000 and 10,000 yen if you're feeling really lucky. Basically, you shade in a number, and then the symbol for either 100, 1000 or 10,000 yen. For instance, if you shade in the number 2, and then the kanji for 100 yen (百円) you're placing a bet for 200 yen. Shade in the number 3, and the kanji for 1000 yen (千円) and you're placing a bet for 3000 yen. Simple enough, right?
You'll need to look for these kanji on the slip when it comes to how much you want to bet.
百円: 100 yen
千円: 1000 yen
万円: 10,000 yen
Once your betting slip is filled in you'll need to take it to a machine to officially lodge it before the race starts. This couldn't be easier. Put the money in the slot (notes or coins), pop in your ticket, and press the circular green button on the machine itself.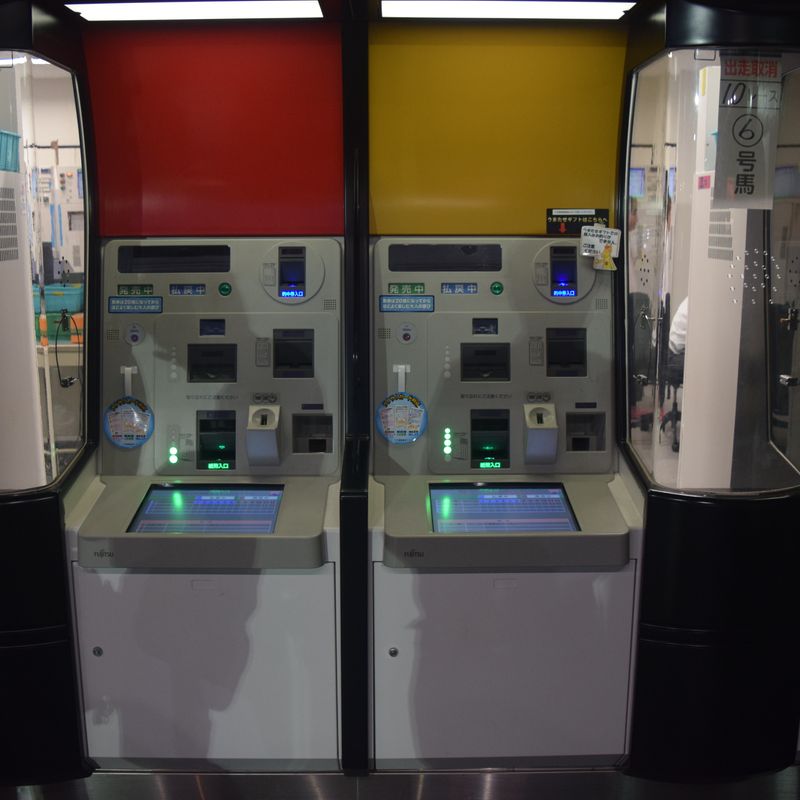 You'll then be given a 'receipt' back - and any change. Hang onto that receipt, because if your horse comes in you'll need it to collect any winnings!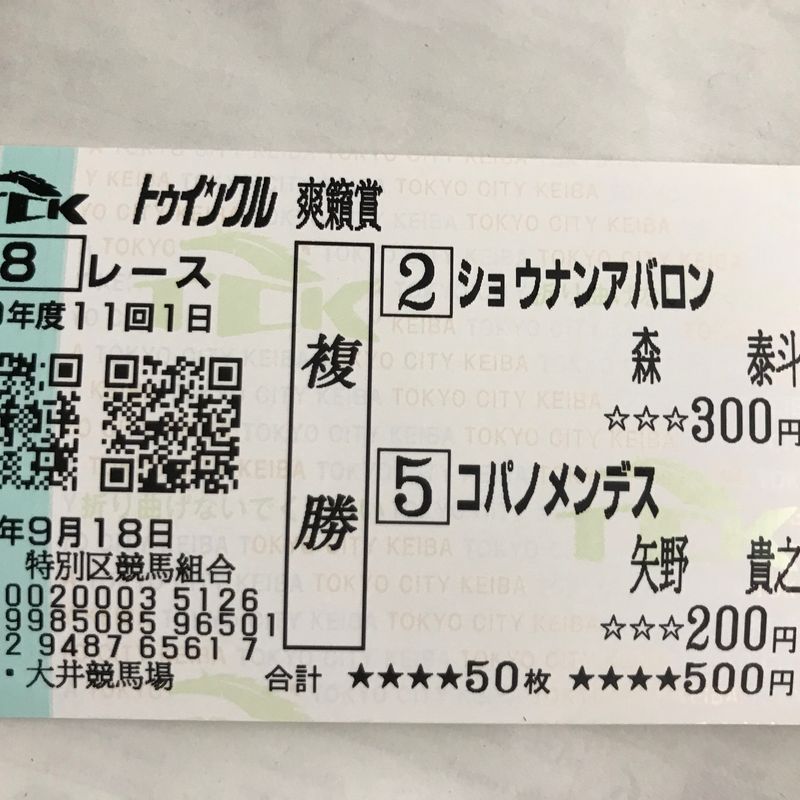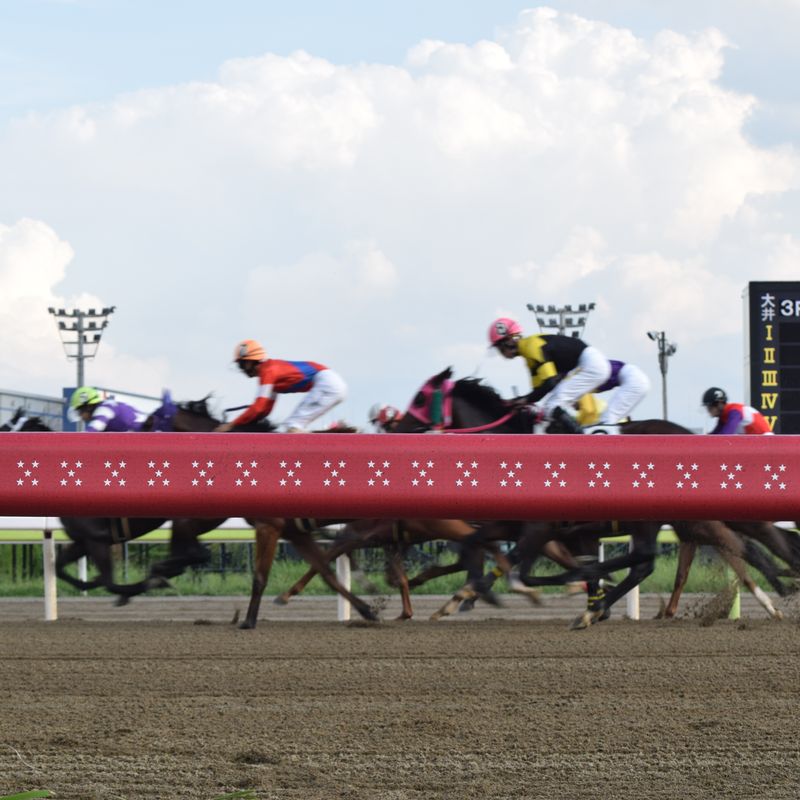 Getting There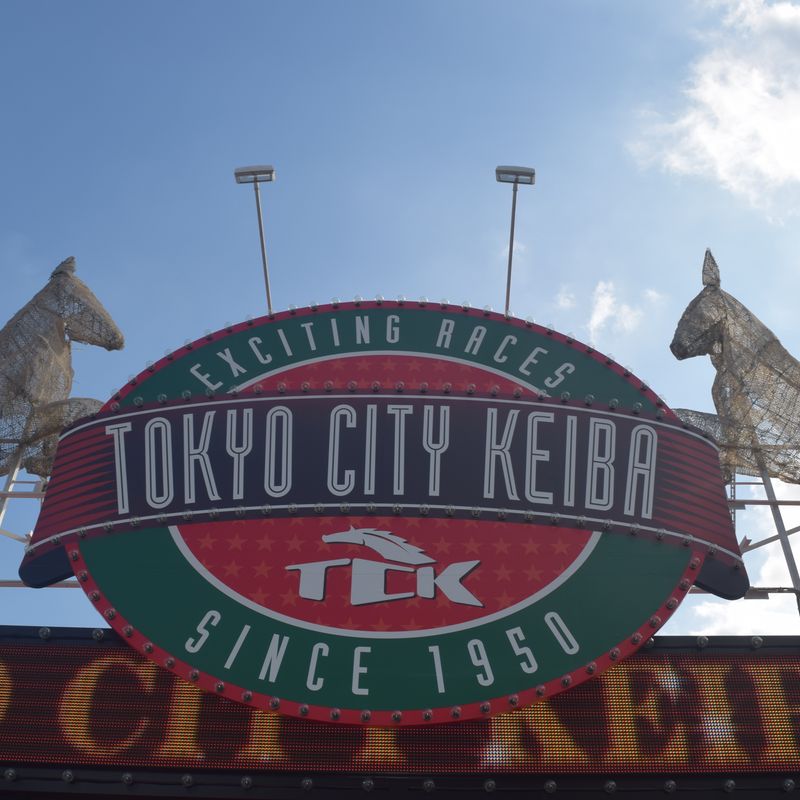 The closest station to Oi Racecourse is Oikeibajo-mae, on the Tokyo Monorail. If you're headed to the venue from Tokyo Station, hop on the Yamanote Line to Hamamatsucho, then switch over to the monorail. The North Gate of the Racecourse is approximately 100 meters on foot from Oikeibajo-mae Station itself.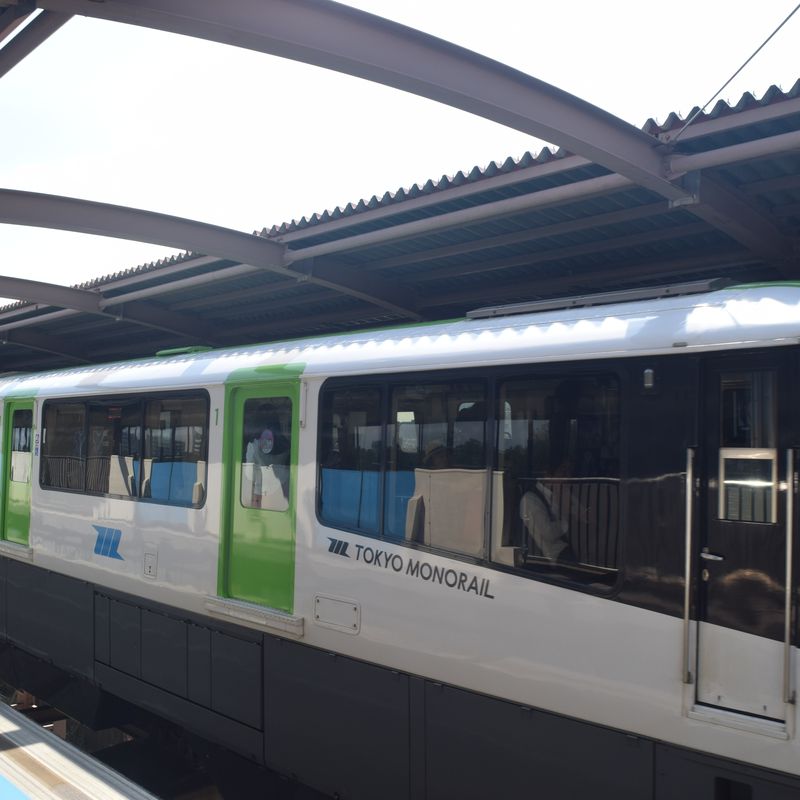 Have you attended a racing event here in Japan, or back home?
This post is supported by Tokyo City Keiba, one of City-Cost's Supporters helping City-Cost bloggers to enjoy life in Japan and engage in new experiences.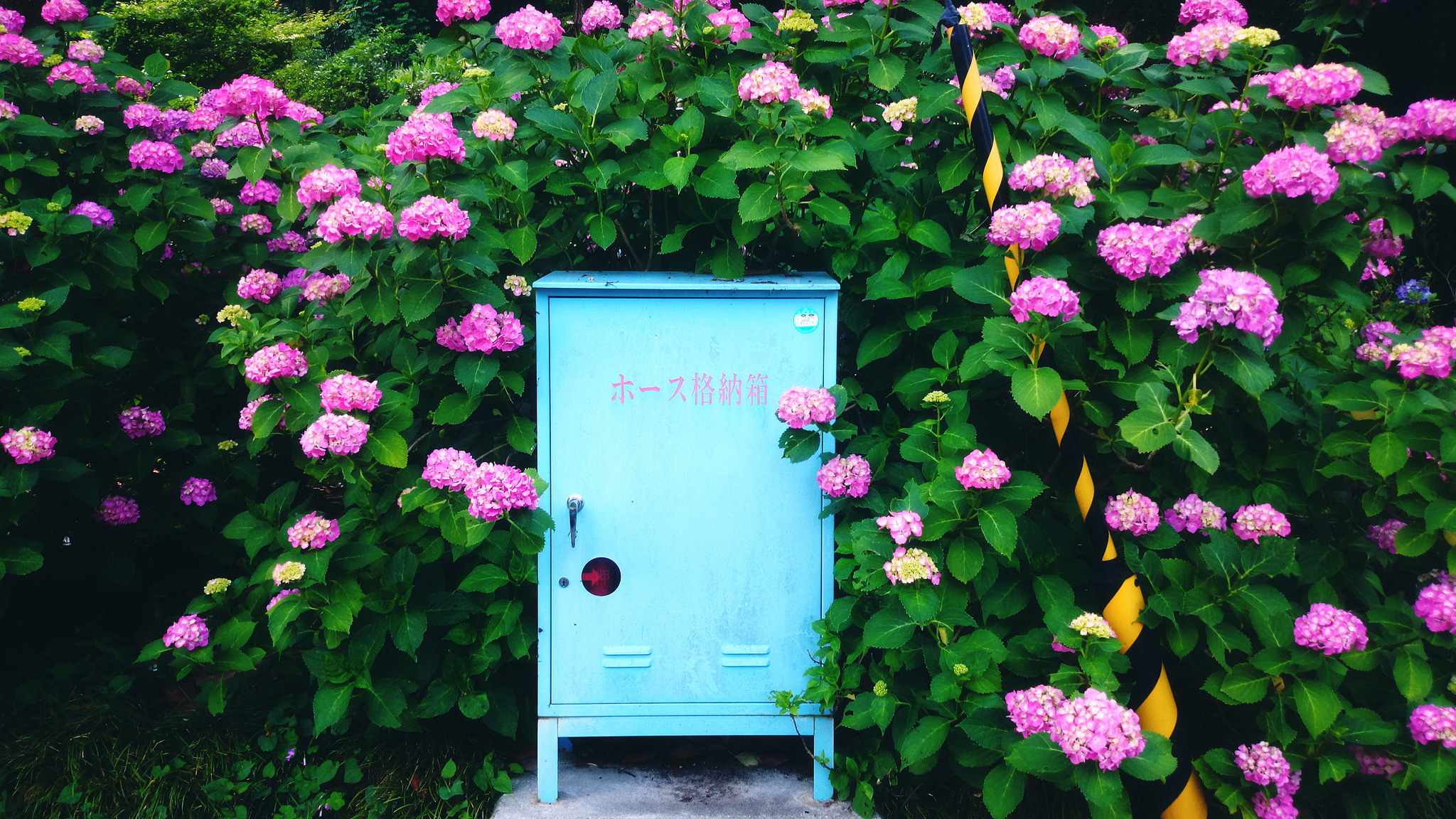 After spending the last several years in the beating heart of Tokyo, I will be spending the next three in the countryside of Japan. I adore this country and all it has to offer - and I'm always learning more and more about life here as I go along!
---