Jul 1, 2018
Sunday mornings signal one particular thing out here in our small Niigata town - a visit from our fruit and vegetable lady. I don't know her name, but when the weather is good and the crops are growing, she's at our door before 8am each Sunday trying to sell whatever fruit or vegetables she has in the back of her truck.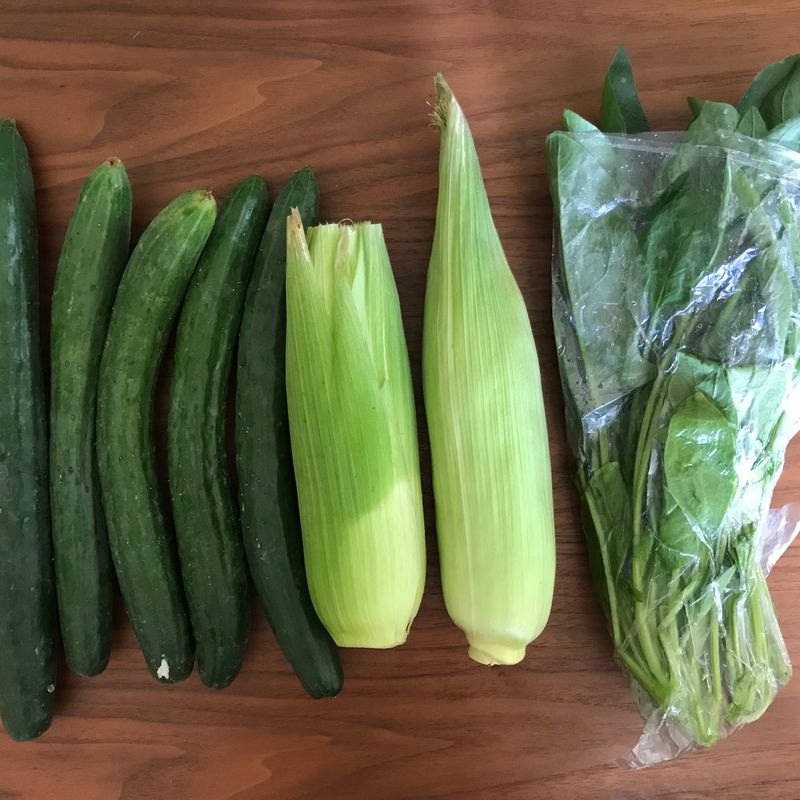 We first met her last year, where I often bought more than I really needed from her due to an inability to say no (such as this giant pile of edamame!)...but I'm much better with her persistence now! I'm assuming that she is a local farmer - we have lots of fields in the area surrounding our house, and you'll see people growing corn to watermelons and just about everything in between.
I used to dread the pre 8am doorbell or knock, but now I've actually come to love it - especially in part because her prices are so good. She just tries to sell whatever she has, so it can be a bit of a mix depending on the season. Today we got 6 giant cucumbers, two corn, and a bunch of spinach for only 500 yen. Much cheaper than what we'd be able to get it for at a store here - even cheaper than the farmers market.
I used some of the spinach with my lunch, and we just made taco bowls for dinner and used up a bunch of the corn - and I have to say, there's not much better in my opinion than fresh produce. Japan in general has always impressed me with the quality and taste of fruit and vegetables, but sometimes the prices in stores have me balking a little! Thanks to our trusty fruit and veggie lady, we get the benefit of super cheap prices, and produce that has probably been picked a matter of hours before she brings it to our door. Win-win!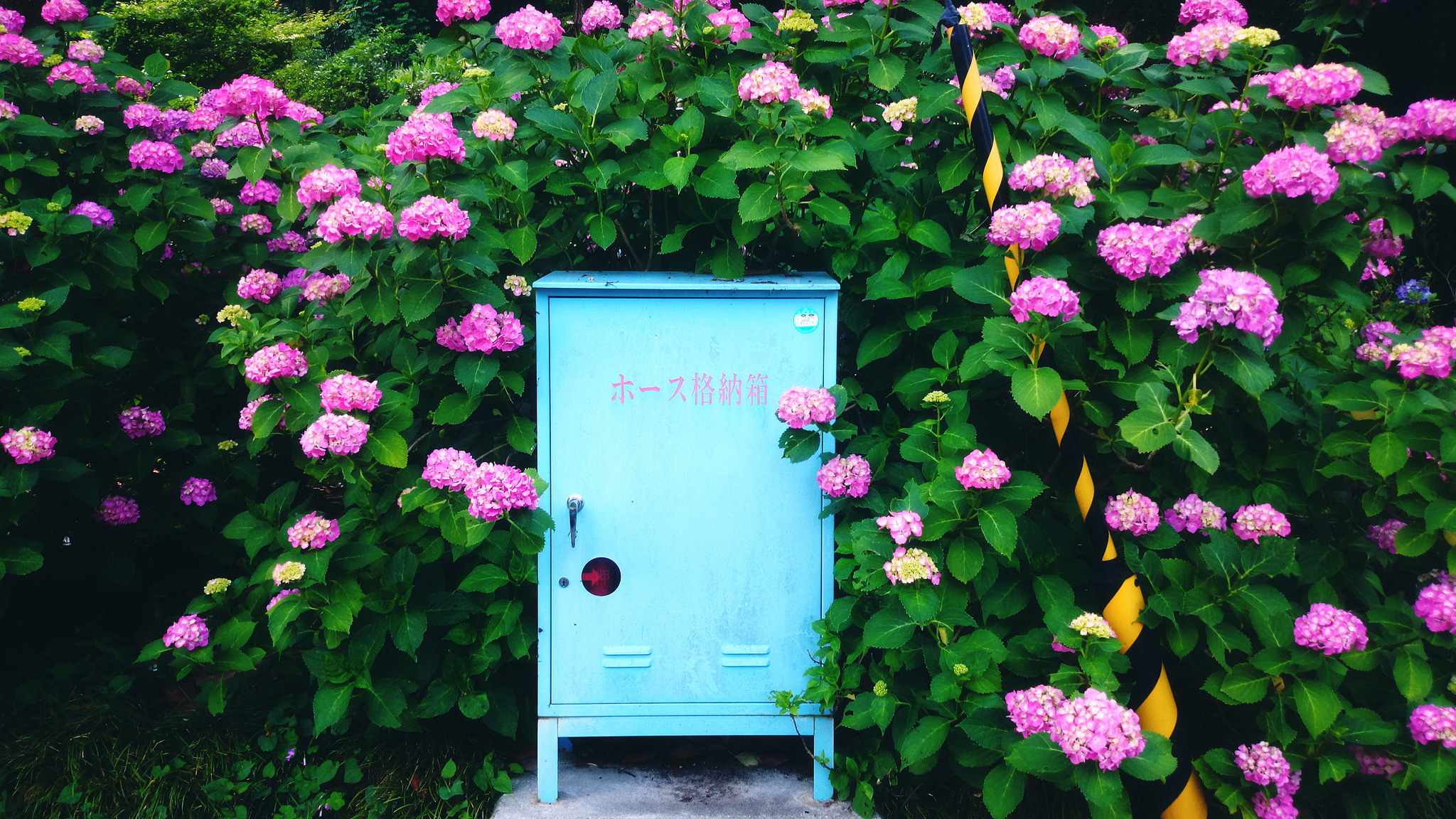 After spending the last several years in the beating heart of Tokyo, I will be spending the next three in the countryside of Japan. I adore this country and all it has to offer - and I'm always learning more and more about life here as I go along!
---
2 Comments
That sounds pretty good! I wish we have some service like that here.

send that lady over here!! I found out recently that on Wed, i can get local produce at the jidoukan (childrens play place) for a bit cheaper. Door to door, id buy everything!