Dec 10, 2015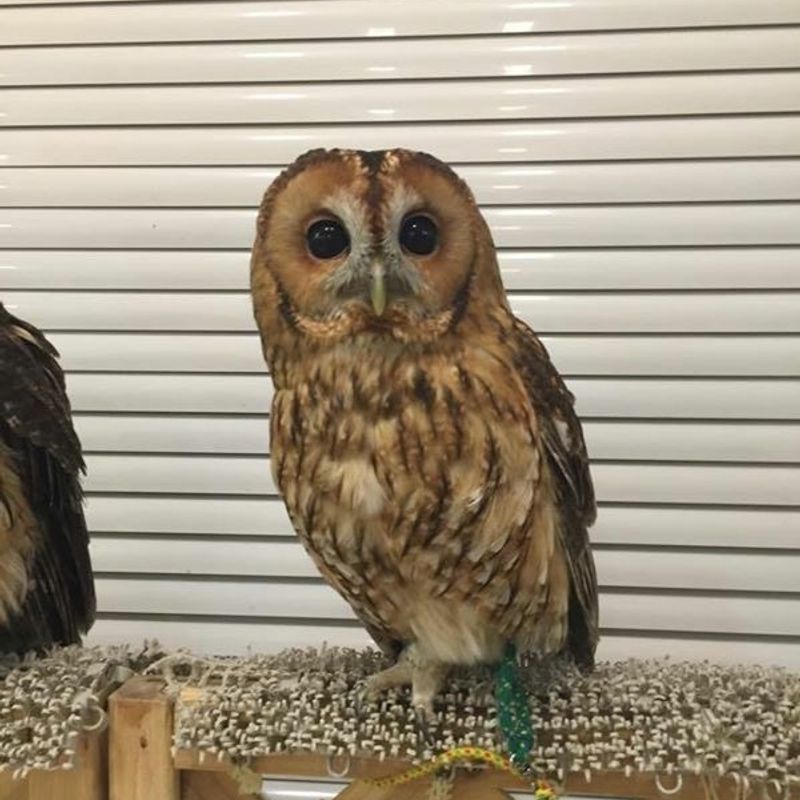 Today I went to an Owl Cafe in Ikebukuro! Owl cafes are the new "hot trend" in Japan, and are popping up everywhere.
In the nearly seven years I have lived in Japan, this is my first time being inside any kind of animal themed "cafe."
As they are very popular, I needed to make a reservation before going. I simply emailed the cafe with my name, phone number, party total and day/time I wanted to visit, and got a confirmation through email a few hours later. The system was very easy to understand: You make a reservation and are allowed to stay for 1 hour. A drink is included with the entry price. The entry price is around 1000-1500 depending on where you go. The drink selection wasn't anything to rave about, (sparkling water, sparkling tea and mango milk tea - all in pet bottles) but you don't go to an owl cafe for drinks anyway.
If you arrive late, you don't get any kind of discount on your entry fee, and you don't get an extension on the time either, so it's important to not be late.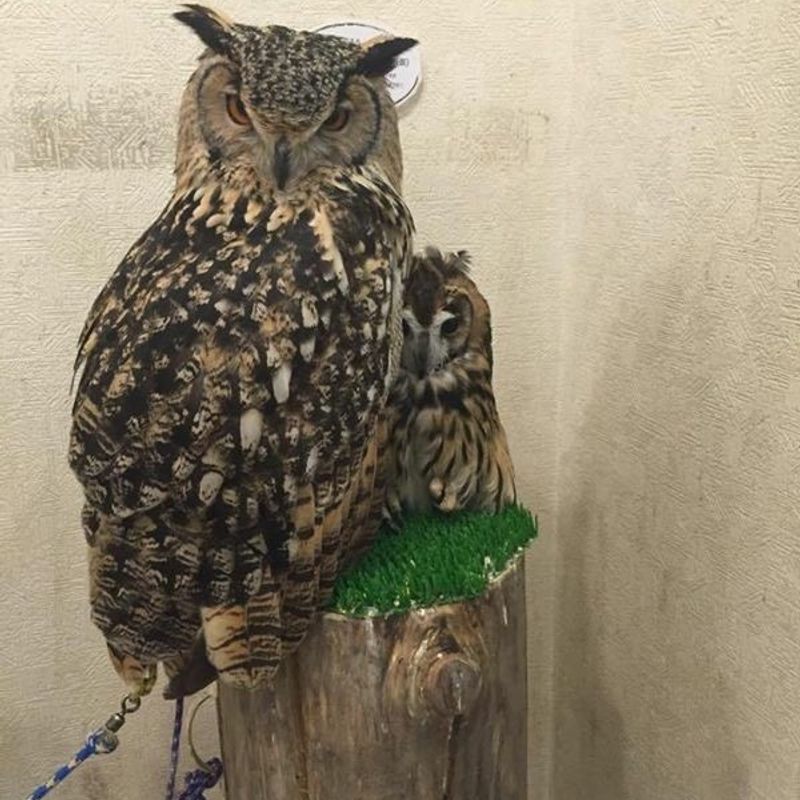 The Owls were so cute! I was content just looking at the Owls up close and lightly petting their feathers. I felt like I didn't want to disturb them too much. There were some rules to follow which were shown to us in English.
The staff was very nice and handled the Owls with care. A nice European woman also worked at the Owl cafe I visited, who spoke English, so there weren't any concerns about communication.
The Owls seemed content and well cared for!
Most places don't allow small children inside for obvious reasons, so this wouldn't be a good place to take small children. Older kids or teenagers should be fine, though. If you're considering visiting one with kids, ask before you go, and use good judgement. I knew it wouldn't be a good place to take my kids so I had a friend watch them while I went.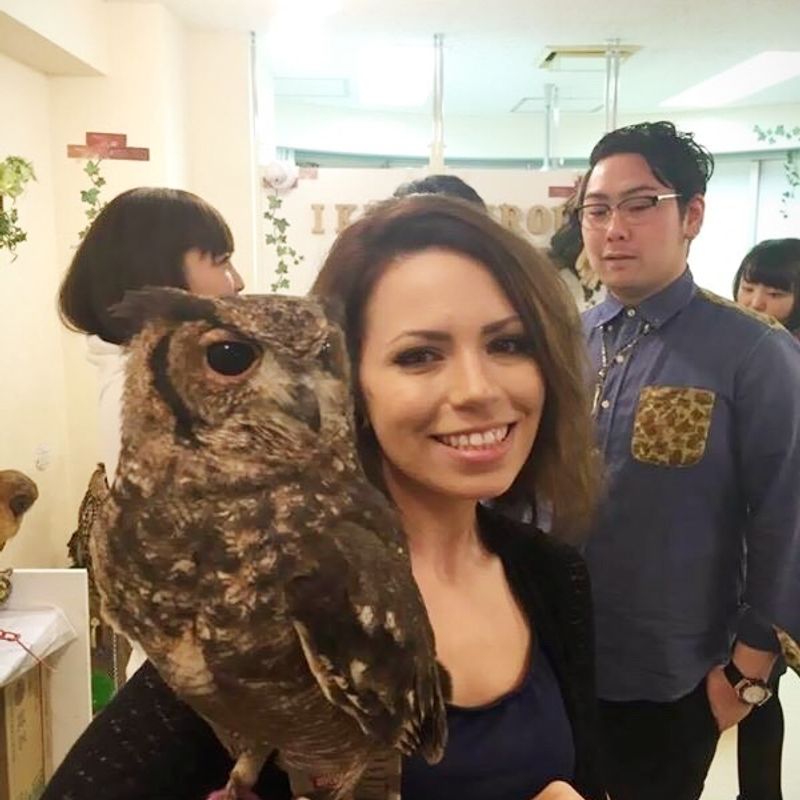 Everybody took turns having Owls perch on their arms. There were tiny Owls and huge ones that require a glove. Sometimes the owls don't want to perch on you.. Don't feel bad if they fly back to their spot! Also, if you decide to let one on your arm or head, be advised that they might poop. It happens! (Not to me, thank god)
Overall, the experience was very fun and memorable! I recommend everyone try visiting one at least once.
The owl cafe I visited is called Ikefukuro. For more information, visit the website:
www.ikefukuroucafe.com

---
1 Comment
Do you always need to make a reservation for these places? Can I be spontaneous and pop in for a quick latte and a staring contest?