Jul 10, 2019
With Tanabata (aka the star festival, held on July 7th) disappearing behind us last weekend, it seems the chocolatiers of Japan have decided that it's time for an influx of new chocolates ahead of actual summer kicking into gear. As I write this, we're still very much trudging through rainy season, but I appreciate that this is likely to end any day now.
There are a few new, interesting chocolates about and one is Fujiya's new Look flavor, Hinyari Salted Ice Cream. It contains two "ice cream" flavors, salted vanilla and vanilla with salted caramel sauce.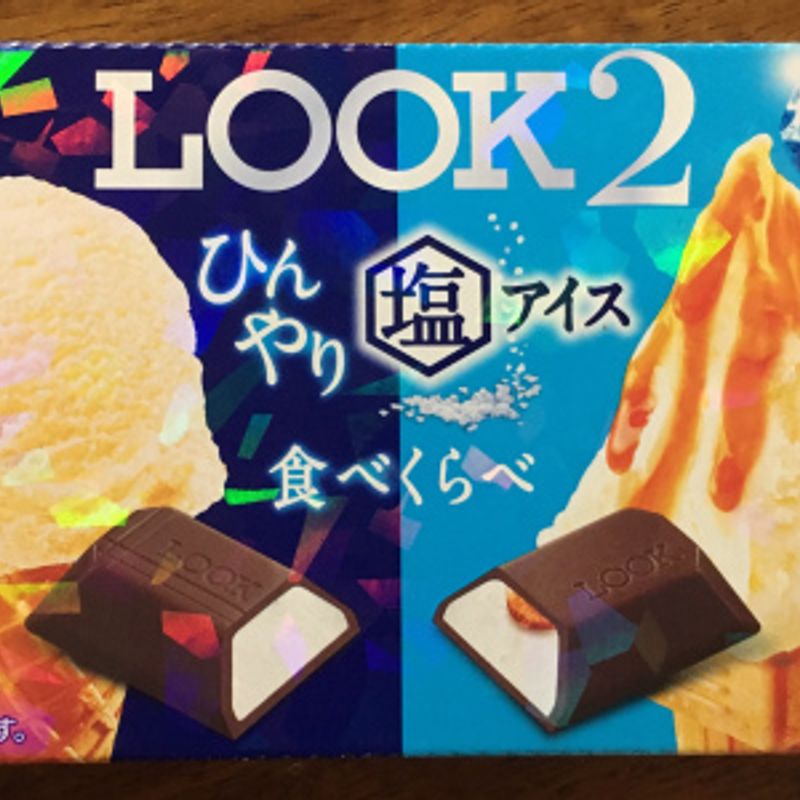 They're both... alright. Salt is meant to be one of those refreshing flavours that tends to crop up in the summer months, and it's definitely very prominent here. In some chocolates, it can add a nice edge but I found it a little too strong here, making the caramel a bit too bitter and leaving the salt vanilla with a weird aftertaste. They're not my favourite Look flavors, but they're nice enough that I can see myself eating them again!
Has anyone tried any of the new midsummer sweets that have suddenly sprung up? I haven't yet been brave enough to test out the Dars Salty Lychee flavour, but it's somewhere on my agenda. How about you??
I'm Australian and married to a Japanese (post)man. We live in Chiba with our two children, where I work as an English teacher. I try to post something here once a week, and I also have a personal blog over at http://lyssays.wordpress.com/
---