May 4, 2018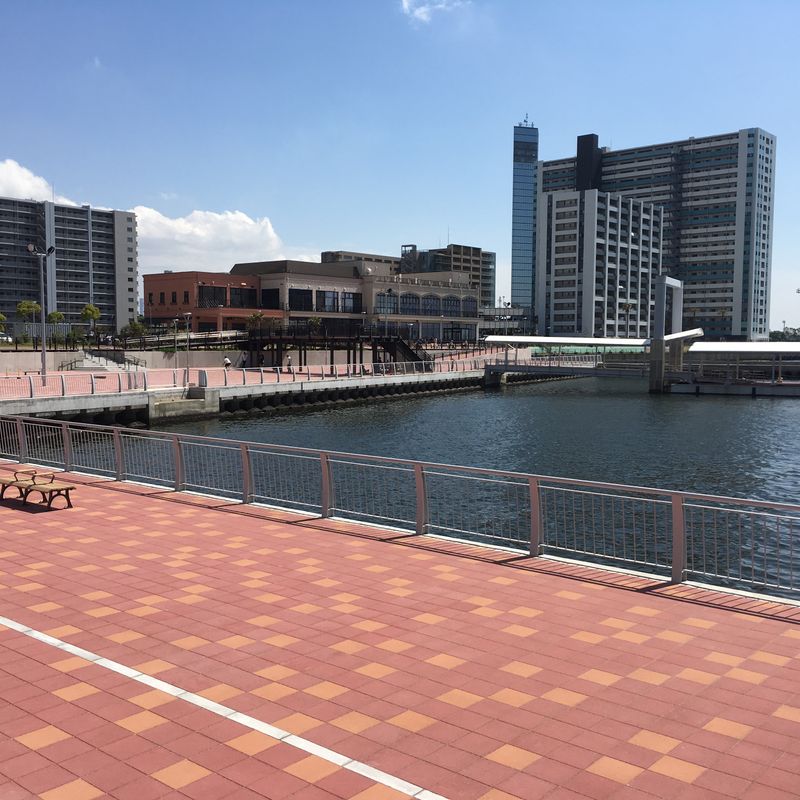 Golden Week is one of those things that sounds wonderful on paper and actually is pretty cool the first couple of times you experience it. Basically, Golden Week is a series of public holidays that start in late April but mostly happen in the first week of May:
April 29th: Showa Day
May 3rd: Constitution Day
May 4th: Greenery Day
May 5th: Children's Day
If any of the days fall on a Sunday, you will also get a make up holiday on the Monday. Depending on how the calendar falls, you can end up with two long weekends or one super long one. Either way, you have at least one mini-vacation and, all over the country, people take full advantage of it. They head off on short trips. Public places often have special events, designed to draw in visitors. Shopping malls have sales. May is one of the few months of the year that's largely pleasant, so the weather often plays nice as well.
It sounds great, doesn't it? Unlike my time off from work as much as the next person. There's one more thing you need to add to the picture, though.
The crowds.
Everybody is off doing everything, everywhere, and everyone else is in the way. The sad truth is that doing nearly anything during Golden Week is actually just plain stressful. Whether it's at a particular place, ranging from a popular traditional tourist attraction through to the more banal suburban shopping malls, or simply trying to get somewhere, you are constantly fighting the tide of humanity who are also determinedly trying to "enjoy" themselves. Add to that the price hikes that accompany the sudden surge in demand and the overbooked destinations, and the whole thing becomes more effort than it's worth. For me personally, Golden Week has become a collection of days where, sure, I don't need to work, but where I must proceed with great caution to even the most boring of places lest it turn out to be one where an influx of people has decided to have a good time.
While there's a particular theme to each of the days of Golden Week, however vague some of them might be, there's no central holiday around the events of Golden Week. It's simply a vacation time, a time where schedules are clear even if locations are not, and people are out to try and do something together. There's no need to request time off from work; the time off is simply waiting for you to fill as you will!
And therein, to my mind, lies the problem. This is a country with an issue with people taking leave from work; namely, they don't. There are laws in place that require leave to be given, yes, but that rarely translates into reality. Workplace culture far too frequently prevents people from even considering taking leave, let alone going so far as to apply to use that which they've accrued. Even when annual leave does get taken, it's very rarely all of it.
Instead, Golden Week becomes the holiday period. It's certainly better than nothing, but when everyone else is doing the same thing and it becomes an expensive exercise in filling one's personal time with stress, it loses a lot of its value. Sure, a predictable period where everyone takes their holiday at the same might be lovely for businesses who have to manage employees, and it must be nice for those working in tourism-related industries, but it's a bandaid solution to a huge problem with overwork, stress and pressure to constantly perform that pervades a lot of Japanese organisations.
I know it's a bit low to take a shot at one of the holiday periods a country full of workaholics allows. It feels a bit Scrooge-ish, even, to whine about how annoying everyone else is. Yet if we take vacations to refresh and restore ourselves, it might be worth tackling the more difficult task of encouraging people to actually use the leave that is owed to them at their leisure instead of leaving one narrow, exhausting window open in which everyone gets their break.
I don't believe Golden Week is inherently a bad thing. I just think it would be nice if people could enjoy having actual holidays a bit more.
I'm Australian and married to a Japanese (post)man. We live in Chiba with our two children, where I work as an English teacher. I try to post something here once a week, and I also have a personal blog over at http://lyssays.wordpress.com/
---
4 Comments
I totally agree with you. For me golden week is now the time of the year, I can spend a few days at home with my husband and just relax or clean up things at home. Going out is just stressful and to be true who needs that. We usually use the weekend after the golden week to go on a trip. Often it is the perfect time, because everybody is tired from the golden week so nobody goes out and most of the tourist attractions and streets are kind of empty. That is so much time saving and way more relaxing for us.

@BlueButterfly Right! It's nice having my husband around more, yes, but going places is just difficult. I have heard the prices AFTER Golden Week are good. I hope you have a nice time this year :)

@Lysaays & @BlueButterfly I couldn't agree with you both anymore! It is ridiculously chaotic to even pop into the Lawson's just up the top from me without jostling someone or vice versa! The Golden week is certainly golden for me because I too get to have my husband home for the entire week. In terms of going out, I've only just gone for my regular early morning 6ish morning walk with my 7 months old and that's that for me!

@Candiajia1 I hope you had a nice time with your husband and baby, and that you get to head out a bit more now that Golden Week is done!