Jul 13, 2018
Gallery - Tokimata Hatsuuma Hadaka Festival
---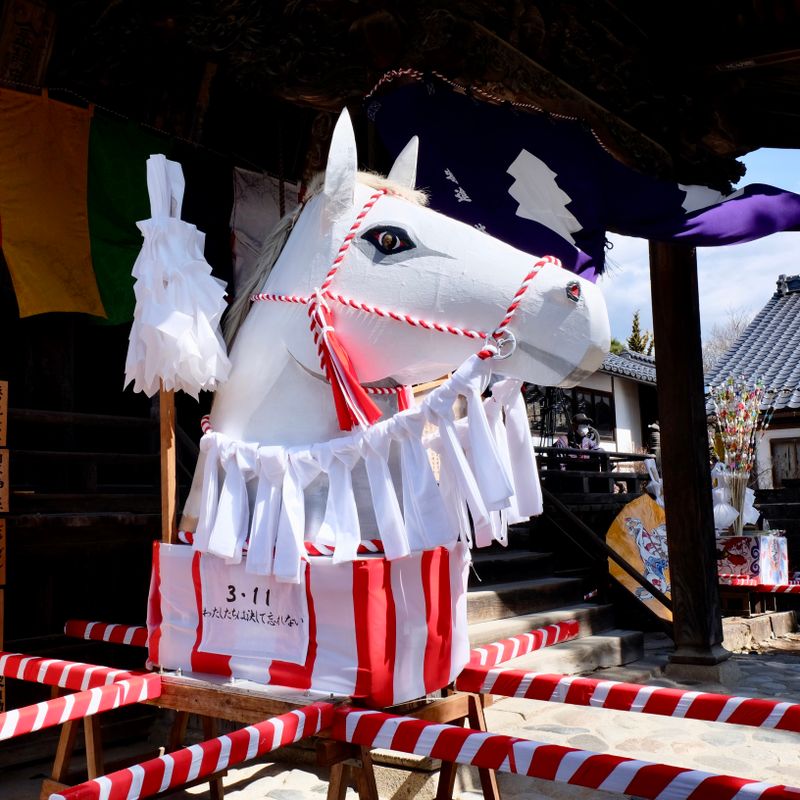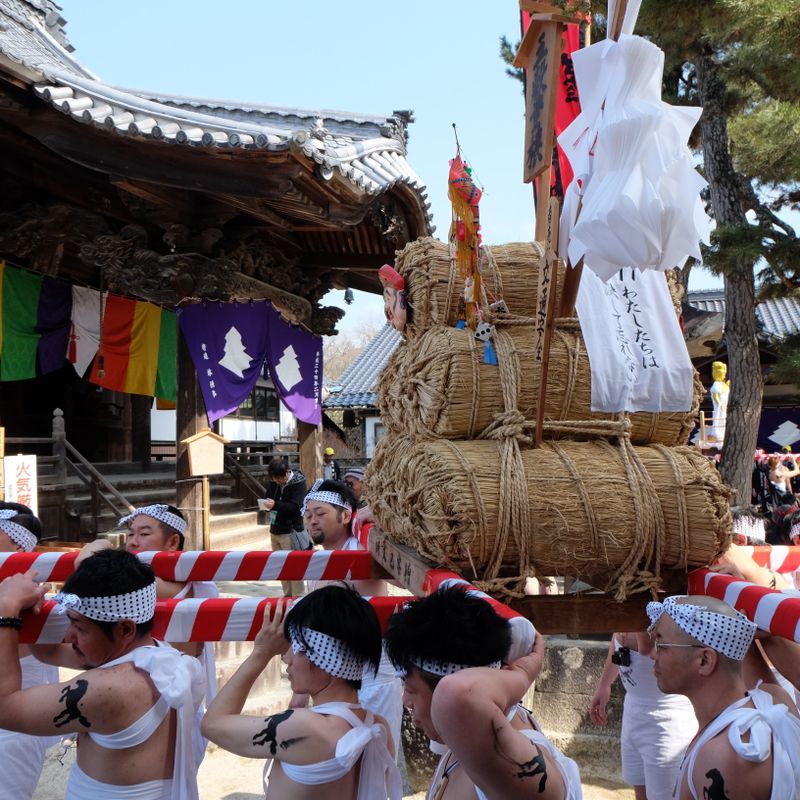 This is a local festival that happens in Tokimata which is in Iida, Nagano. The festival starts at Choseki Temple where men and women carry mobile shrines, known as "mikoshi" in Japanese. They carry the mobile shrines through Tokimata where they stop next at the Tokimata Tenryu Bridge. They do a ritual of dumping purified water and then one of the mobile shrines with a man standing on it goes to the monument for the bridge and pours water on to it. They then carry the shrines over the bridge and back and then head down to the Tenryu River.
At the river, certain men dump water from the river on to other men and themselves. Then two men go out into the water to see how deep and how far the shrines should be carried. The first shrine is the one with the man on top who then dumps water from the river over the shrine. The mobile shrines are then carried in and out of the water three times. However, the women only carry their mobile shrine into knee deep water while the men go into the water at chest depth.
They head back to Choseki Temple where the festival ends.
The men and women who participate are half naked. Since it is held in the second Sunday of March the water is very cold. It usually somewhere near the temperature of 5°C.

The shrines leave Choseki Temple at 1pm. It is a very interesting and an exciting festival to watch. There is lots of energy from the participants and the people who are watching. The men and women had started to drink alcohol at 10 am, so they are pretty animated.
If you are in the area I would recommend going, if you don't live in the area I suggest finding out about your local festivals and your community may even have a naked man festival.

---