Feb 4, 2018
We are an American couple living in Japan. Our oldest child is three and ready to go to school. At three your child can start "yochien" which is basically preschool here in Japan. Since I stayed home we couldn't send him (our son) to daycare. Not such a problem but it meant that we had no idea how school worked here. We did, however, have a company help us to find schools and give us the information we needed. They found us multiple schools and I picked which ones I felt fit our family and location.
If you want to get your kid into yochien, you need to start looking in September. In October I visited 3 different schools for their information meetings. Two of the schools we picked we really liked, the third was nice but didn't fit what we wanted.
I got an application which I had to turn in by 8 am November 1st at my first choice school. We got to the school about 15 minutes early and there was already a line of about 20 parents. We had to wait and have a very short interview. The interview was all in Japanese so it was hard to understand but they asked about riding the bus, allergies, and made sure the application was filled out the right way. At the end they told us they would get back to us by sending a letter.
At the end of December we got a letter saying our son was accepted, and it had ID forms for us to fill out and a date for a meeting. A couple weeks later we got another note with more forms for a supply order and a bus sign up (if you want your kid to ride the bus).
During that first meeting our son got to try on the uniform, we turned in the ID forms, and got more information about the school such as the opening ceremony and other events happening throughout the year. We even had to do a self introduction. We will have another meeting and at that one we will receive the supplies we ordered, have an event for the kids, and talk about any health concerns your child might have.
School will be starting the beginning of April. The school hours will be from 10 am - 2 pm. If you work you can add on more hours.
The cost of this school is dependent on how much tax you pay.
This is just my experience of signing my kid up for school in a small city here in Japan. In the big cites there is more work originally when turning in the application.
My three year old who is going to school.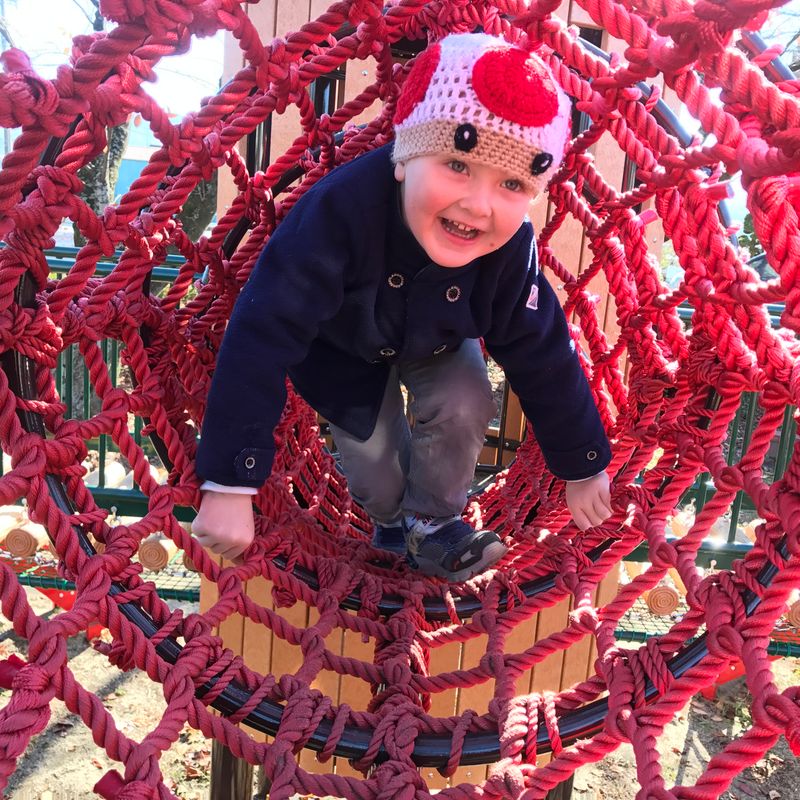 ---
3 Comments
Hi @Heath320! My son started school this week. He was very excited to go to school as he enjoys learning so much. But sadly, this first week was tough for him as he doesn't understand Japanese. :( How was your son's experience like? Does he speak Japanese?

@MommyRam my son doesn't not speak Japanese. He also has a speech delay in English. He has enjoyed school so far. I have heard from a few other parents that it can take a few months to get adjusted settled in. I really hope it gets easier for your son!

@Heath320 thank you for your reply. I'm happy to share that my son was able to adjust to his new environment quite quickly. He only cried during his first week. He's now singing (a lot) and speaking some Japanese words. He also made friends with his classmates and even with the bigger kids. Many thanks again and I hope your son continues to enjoy school, too. :)