Sep 16, 2018
Gallery - Amanohashidate
---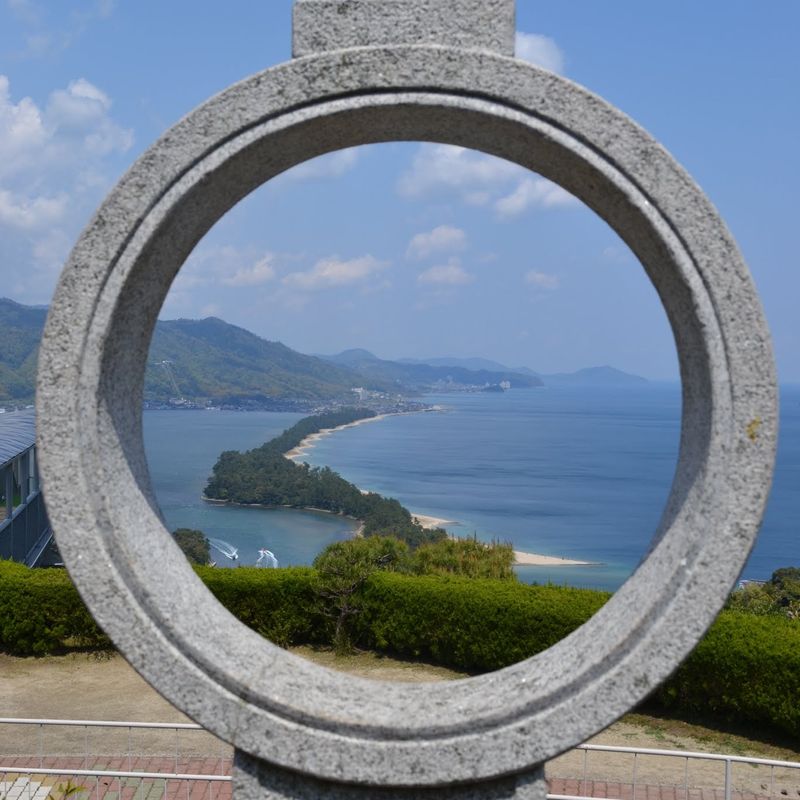 Amanohashidate, even though it's one of the 3 most beautiful places in Japan I would consider it off the beaten path. I definitely think it's a good side trip when visiting Kyoto.
From Kyoto there are a few different ways you can get there. Depending on the time of day there is a limited express train straight to Amanohashidate which you can use your JR rail pass. The route I would recommend is taking the limited express from Kyoto station to Nishi Maizuru station, which your JR rail pass can be used. From there you would switch the to KTR and take the train to Amanohashidate station. This is a private line so the rail pass can not be used. They have some special trains and the route is right along the coast. It is very beautiful. If you take that route make sure to sit on the right side to see some stunning views of the water and coast.
Get off at Amanohashidate station and take a right out of the station. When you get to a stop light you can either go left into the little town that takes you to the sand bridge or go right and head up the first over look to see the sand bridge. There is either a chair lift or a trolley you can take up to the top.
At the top there are a few rides including a Ferris wheel and a cafe. Make sure to look between your legs to view the sand bridge the proper way. It's other name is bridge to heaven, which you can see looking between your legs. The view you see from this over look is my favorite because you can see the outline of the beach.
After you finish at the over look head back down to the little town where there are restaurants, gift shops, and a beautiful temple. You can walk out onto the sand bridge and even go swimming if it is summer.
The sand bridge is covered in pine trees. In the middle there is also a small shrine. To get to the other side you can walk, rent a bike or take a boat.
On the other side is a beautiful shrine, restaurants, gift shops, and another over look. At this over look you can take a chair lift or a trolley. It provides a different angle view of the sand bridge. Up at the top there is a restaurant, cafe, and gift shop. There is also access to go farther up the mountain to another temple. You can walk or take a bus.
Exploring Amanohashidate can take a whole day if you do both over looks. I suggest walking or riding a bike one way and taking a boat the other way. It is said it is bad luck for your love life if you walk both ways so taking a boat is recommended. You can even feed seagulls off the boat.
Amanohashidate is a wonderful side trip from Kyoto and I highly suggest you do it if you have an extra day. It is a great opportunity to explore a small town in Japan and see some amazing sites.
---