Nov 11, 2018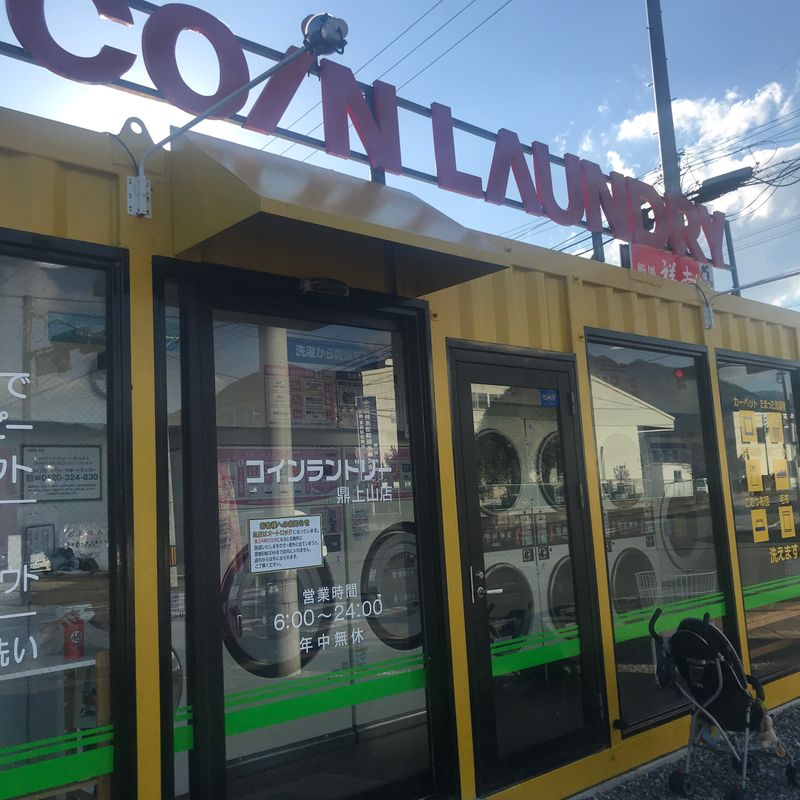 Washing your big laundry in Japan can be a bit of a hassle. The washing machines that can be bought are pretty small and are not good for big blankets and coats. Laundry mats are the best way to get the big laundry washed and dried.
I have only been to one laundry mat in Japan so each one could be different then the others. This laundry mat has a place to wash your shoes, a washer dryer combo machine, big washing machines, a normal size washing machine, and a gas dryer.
I brought laundry detergent with me but these washing machines have the laundry detergent already in them. Before you go I would confirm if you need soap or just bring it with you. We were here to wash our kotatsu blanket so we chose the washer/dryer combo. It was 1200¥ for 60 minutes. It washed for 20 minutes and dried for 40. There is an option to add more drying time if needed. There is only one dryer but I think it would be a good place to bring wet laundry in the winter if you need a quick dry and not wait for it to hang dry.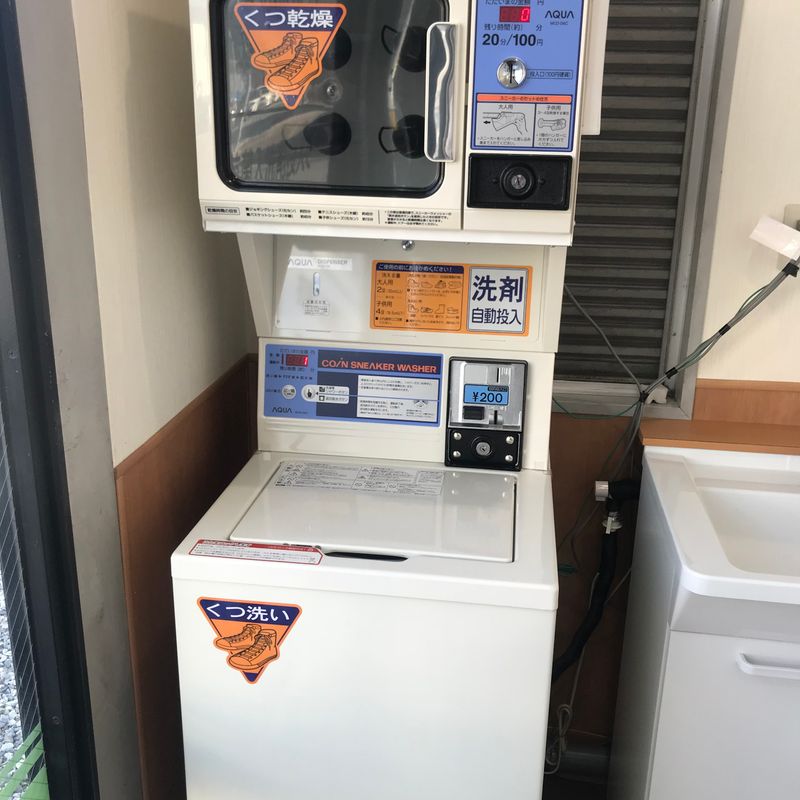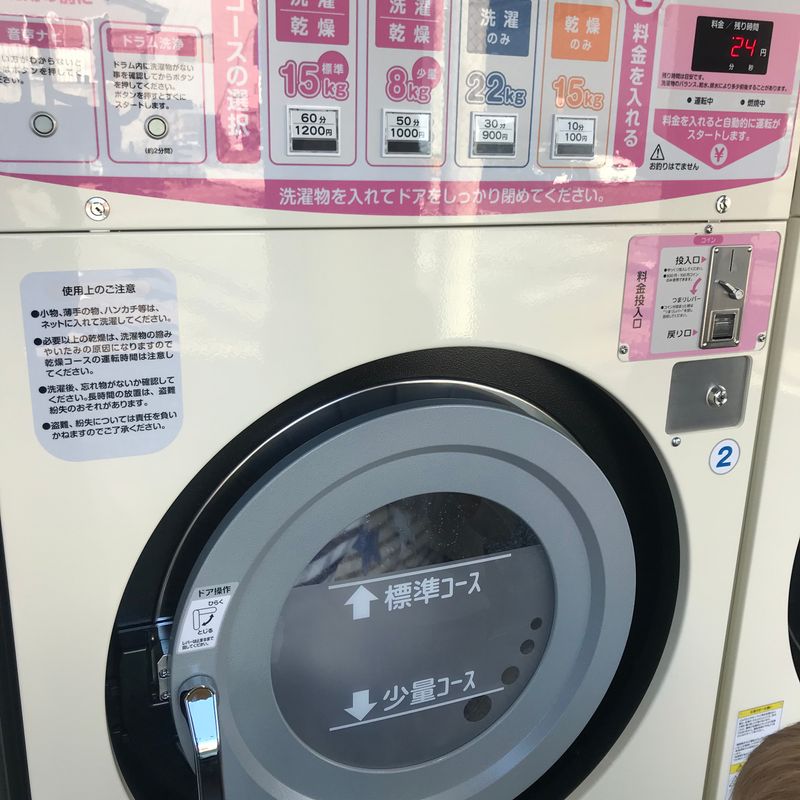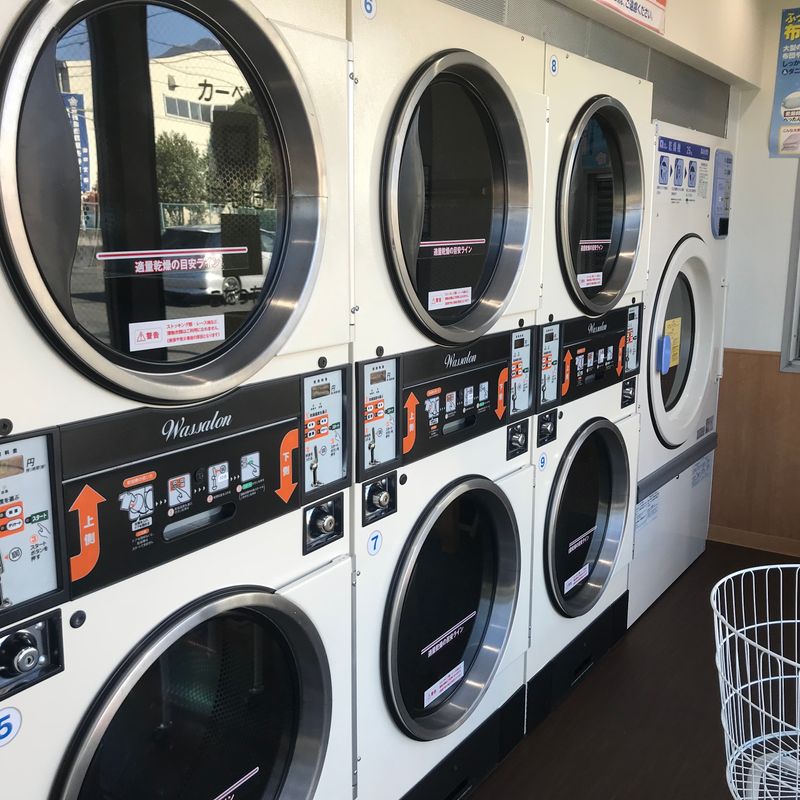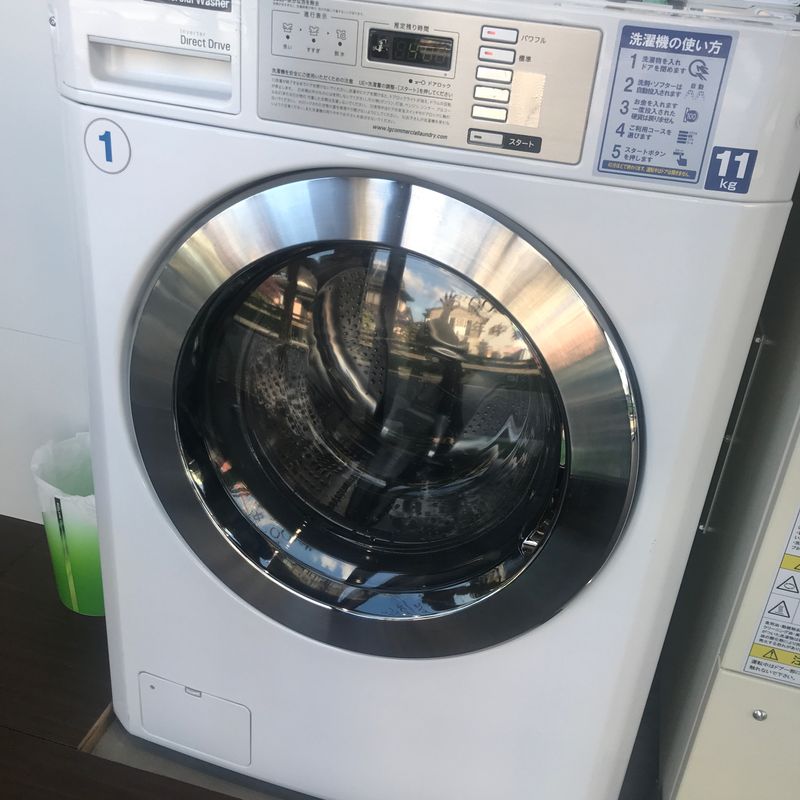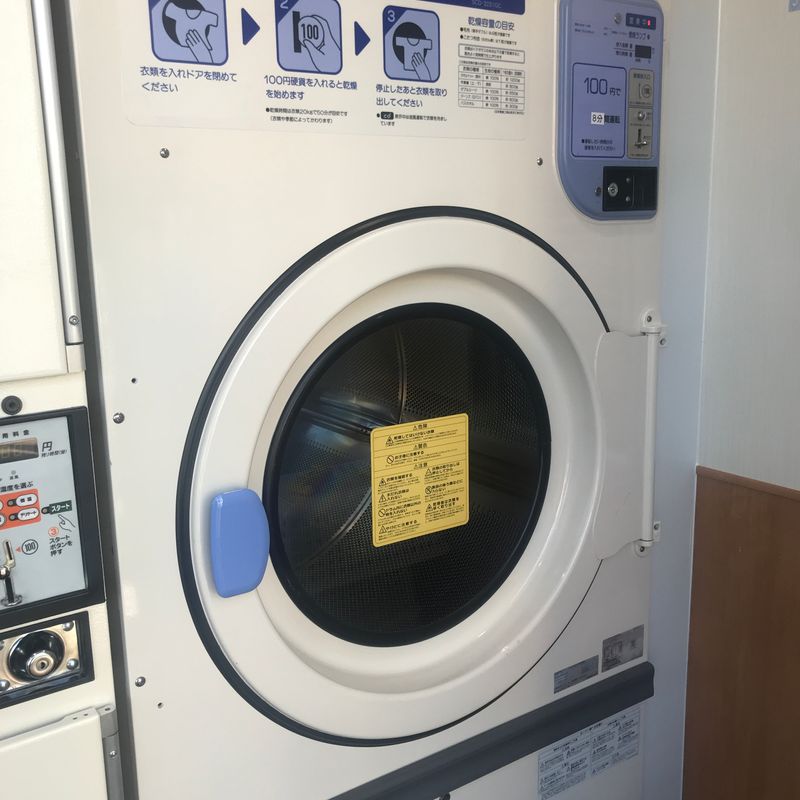 ---