Jan 11, 2018
This weekend will see the Tokyo Auto Salon "tuner" extravaganza roll into the Japan capital to kick off another year, and another schedule, of impressive motorcar, motorbike and motor sports events throughout Japan. Here we take a look at the biggest and best of Japan's auto shows and exhibitions with a focus on those scheduled for 2018 before looking at those auto shows, many of which are biennial, to keep your eyes peeled for post-2018.
This list of the biggest and best auto shows in Japan appears in calendar order, and take the form of shows, exhibitions and conventions rather than races or demonstrations.
Tokyo Auto Salon - Chiba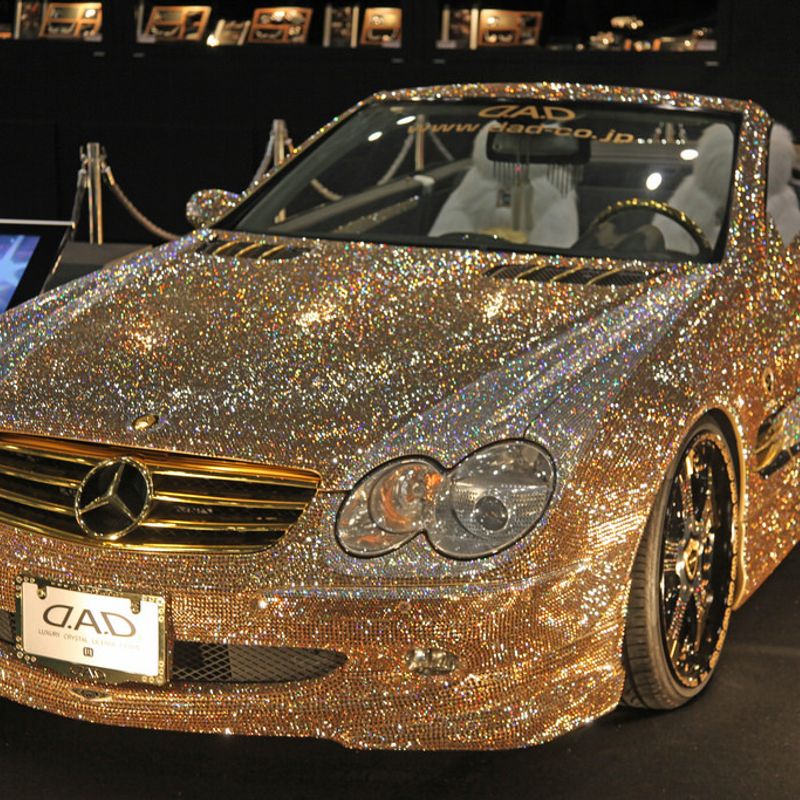 Chiba's massive Makuhari Messe is surely the only facility in Japan that can handle the souped up madness of Tokyo Auto Salon which is set to spread its impressive bulk across exhibition halls 1-11 of Makuhari Messe in 2019. Organizers, the Tokyo Auto Salon Committee, are promising TAS 2019 will be held on a largest-ever scale after some 442 exhibitors, showcasing over 800 cars showed up for TAS 2018, the 36th edition of the event. For the past four consecutive years Tokyo Auto Salon has seen over 300,000 petrol heads pour through its doors and organizers are expecting even more for this year's event.
If the Tokyo Motor Show is the realm of middle-aged men in comfortable jeans, sensible shoes and leather jackets, Tokyo Auto Salon is its antithesis -- a passion parade of kitted out rides, tuned up with the latest tech and dressed up in the loudest go-faster stripes. In short, it's the kind of thing that would make Alan Partridge weep, but will have those motorists with a sense of flare crawling up the walls.
Round up of the best and coolest cars at TAS 2019
More details about Tokyo Auto Salon 2019
See our report from Tokyo Auto Salon 2018
Tokyo Auto Salon 2019
Jan 11 - 13, 2019
Venue
Makuhari Messe
Web
http://www.tokyoautosalon.jp/2019/en/
Tickets
General 2,000 yen (adv) / 2,500 yen (on the door)
Notes

Fri Jan 11 open to premium ticket holders 2:00 - 19:00

3,000 yen (adv) / 3,500 yen (on the door)
Automotive World - Tokyo & Nagoya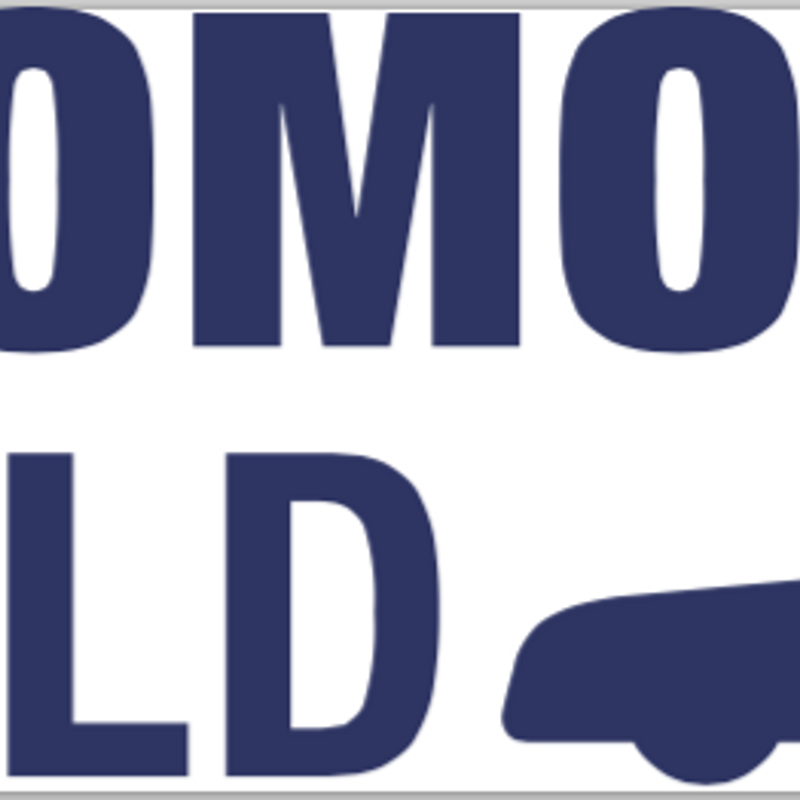 Automotive World is billed as the "world's largest exhibition for the advanced automotive technologies."
What we have here is actually a combination of six specialised auto shows all falling under the banner of "Automotive World." Each show will hold its own space in the halls of venue Tokyo Big Sight and are as follows -- Car-Ele Japan (an automotive electronics tech expo), Connected Car Japan (M2M / infotainment tech, apps), EV Japan (drive system tech), Autonomous Driving Technology Expo (mapping, autonomous vehicles), Car-Mecha Japan (parts, components), Lightweight Technology Expo (materials, components).
If this isn't enough for the motor industry enthusiast to sink their teeth into, Automotive World also includes the world's largest exhibition for wearables in the form of the "Wearable Expo", and NEPCON JAPAN, the largest exhibition in Asia for Electronics Design, R&D and Manufacturing Technology.
As some of the names and terms might lead one to suspect, Automotive World is very much for the specialist, the trader, and those with a macroscopic interest in what makes an automobile go. As such, it would be better for the casual, would-be visitor to check their expectations -- this isn't the show to come to for wild rides, dream cars, and sexy models.
2018 with see Automotive World make its debut in Nagoya for what looks to be a scaled-down version of the proceedings in Tokyo.
10th Automotive World 2018
Jan 17 - 19
Venue
Tokyo Big Sight
Web
http://www.automotiveworld.jp/en/
Tickets

Online request for e-Invitation Ticket (free) /

5,000 yen (on the door)
Osaka Auto Messe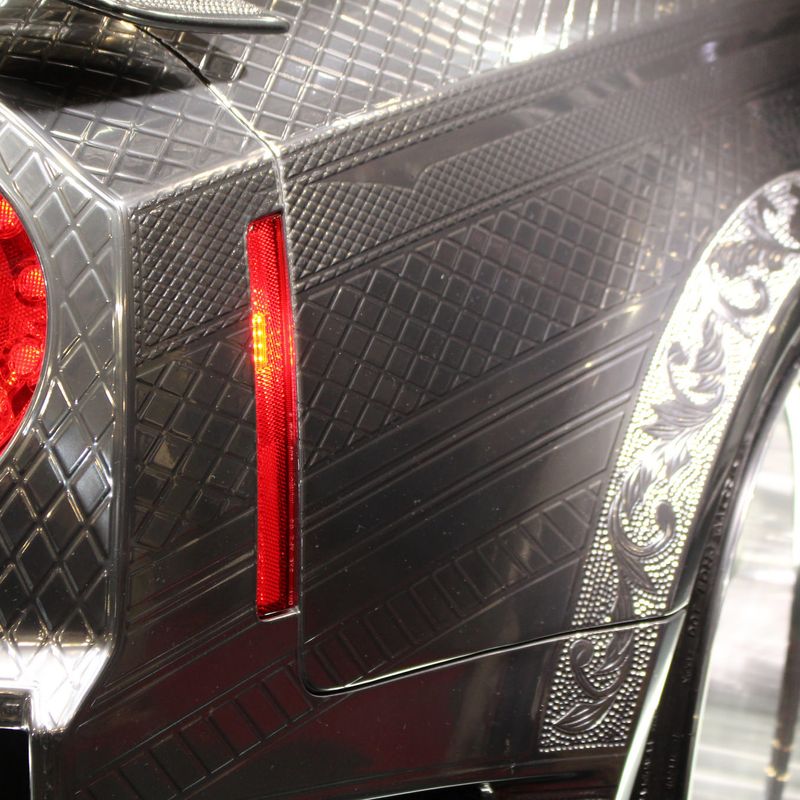 "Spread, connect for the exciting life with your car" reads the slogan for Osaka Auto Messe 2018, one of the largest auto shows held in the Kansai region.
Osaka Auto Messe has been in the auto show game in Japan since 1997 and these days brings in over 200,000 enthusiasts over its three-day residency at the International Exhibition Center (INTEX) in Osaka.
The event is billed as a "car and customize show," and this is very much the focus -- the event space littered with custom parts and accessories for the petrol head to "pimp their ride," so to speak.
For those that wouldn't know where to get started when it comes to tuning, dressing, and all-round customizing a motor, well, Osaka Auto Messe will, of course, have on display those rides that have already been customized to the point of saturation. Expect plenty of outrageous paint jobs, sparkling rims, and oversized bumpers!
All you need to do now is ogle!
| | |
| --- | --- |
| Osaka Auto Messe 2018 | Feb 10 - 12 |
| Venue | International Exhibition Center (INTEX), Osaka |
| Web | http://www.automesse.jp/en/ |
| Tickets | 2,100 yen (adv) / 2,700 yen (on the door) |
| Notes | Exhibitor information yet to be announced |
Tohoku Motor Show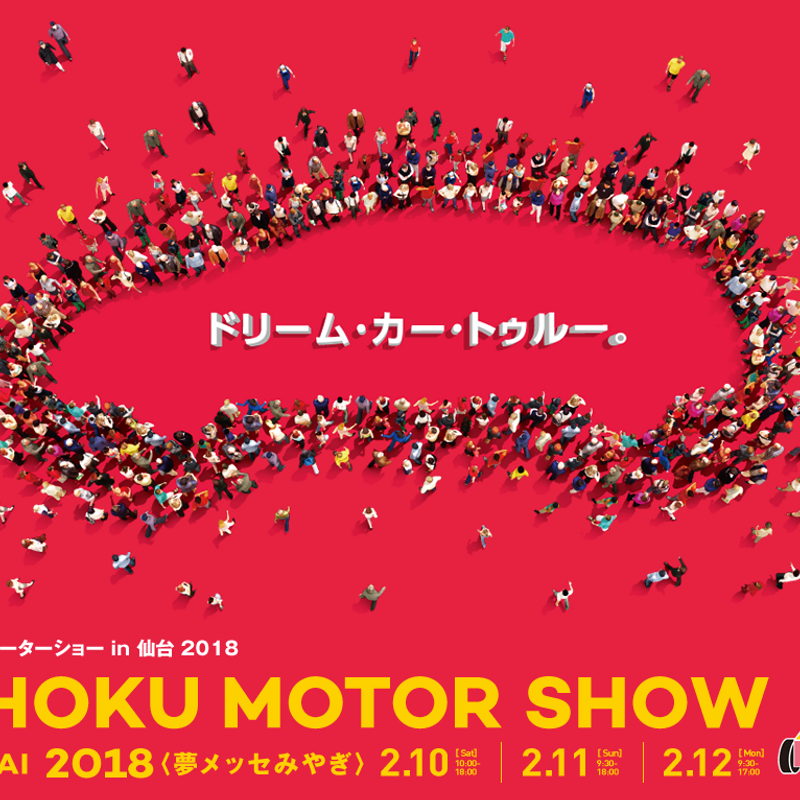 Back for its biennial stint in the city of Sendai, exhibitor details for the Tohoku Motor Show are yet to have been announced, despite the event fast approaching (it's in February).
The 2016 edition of the Tohoku Motor Show, the auto show's 10th outing, put together a varied display of passenger and commercial vehicles, motorbikes, and the collections of kit, tools, and parts that go into making such things.
The event will be held in Sendai's Yume Messe Miyagi (夢メッセみやぎ), around 6km east of downtown Sendai, close to the waters of the Pacific.
| | |
| --- | --- |
| Tohoku Motor Show 2018 | Feb 10 - 12 |
| Venue | Yume Messe Miyagi |
| Web (Japanese) | http://tohoku-motorshow.com/ |
| Tickets | 1,000 yen (adv) / 1,300 yen (on the door) / 1,300 yen (2-day, adv) |
Nagoya Auto Trend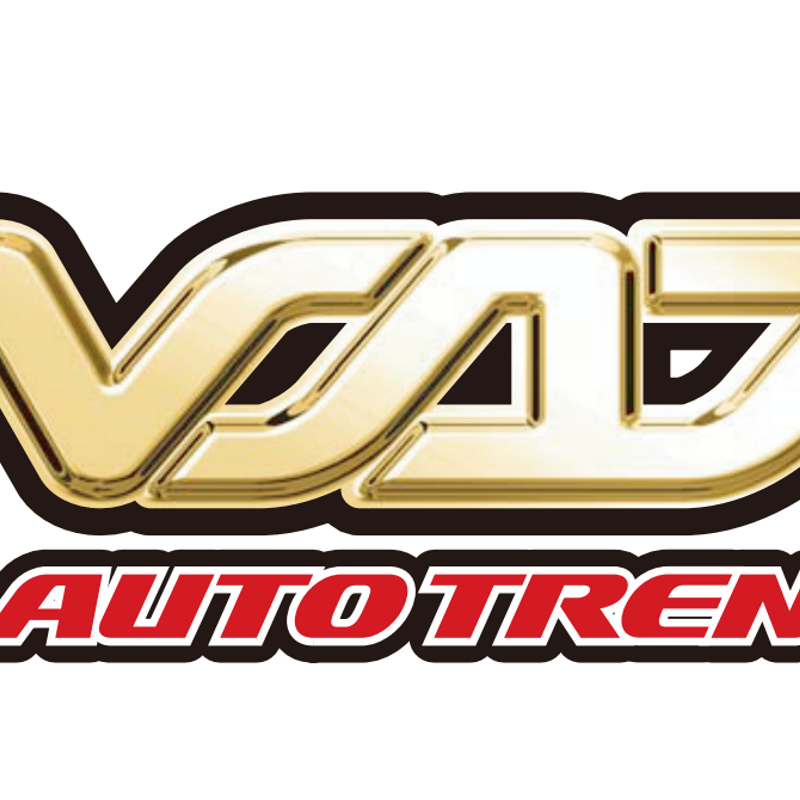 As the name might suggest, Nagoya Auto Trend is a motor show geared more towards tuning, dressing, and the customizing of cars, rather than the traditional auto show remit of presenting what cars will look like in the future.
After Tokyo Auto Salon and Osaka Auto Messe, Nagoya Auto Trend (NAT) picks up the slack as one of Japan's biggest and best "tuner" shows. While not on the scale of it's Kanto and Kansai counterparts, NAT still manages to attract a sizeable fleet of souped-up motors and is said by those more in the know to be an event for the smaller business to get their kit on display, as well as being a back up for those who missed out on the larger tuner shows in other parts of Japan.
Nagoya Auto Trend 2018 is set to feature six main zones -- Dress-Up, Tuning, Import, Goods/Accessory, Audio-Visual, and Event.
Tokyo Motorcycle Show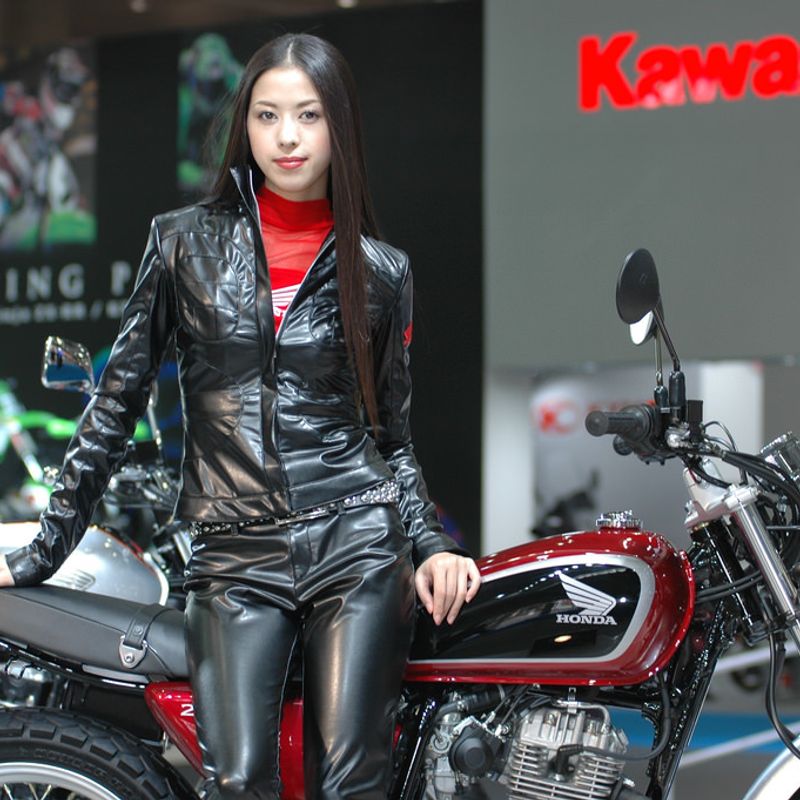 Nearly 150,000 enthusiasts turned out for the Tokyo Motorcycle Show last year at Tokyo Big Sight where they could pour over the two-wheeled muscle on display from over 150 exhibitors.
This is the biggest motorcycle show in Japan and befitting of such a superlative organizers are able to bring together the industry big guns -- Triumph, Harley Davidson, BMW, Ducati, Yamaha, Suzuki, Kawasaki, Honda et al (along with the seemingly requisite models to sit astride the rides).
Aside from the bikes, Tokyo Motorcycle Show displays the latest in kit and parts for the machines, helmets (featuring some too-cool-for-school artistry), riding wear, simulator experiences, and presentations.
This is all about the rides though, and even the most you'll never get me on one those bike skeptics will have a hard time resisting urges to get feel of all that tech between their legs, especially when it's firmly secured to the floor!
| | |
| --- | --- |
| 45th Annual Tokyo Motorcycle Show 2018 | March 23 - 25 |
| Venue | Tokyo Big Sight |
| Web | http://www.motorcycleshow.org/english/ |
| Tickets | 1,300 yen (adv) / 1,600 yen (on the day) |
| Note | Details of exhibitors for 2018 yet to be announced |
Motor Sport Japan - Tokyo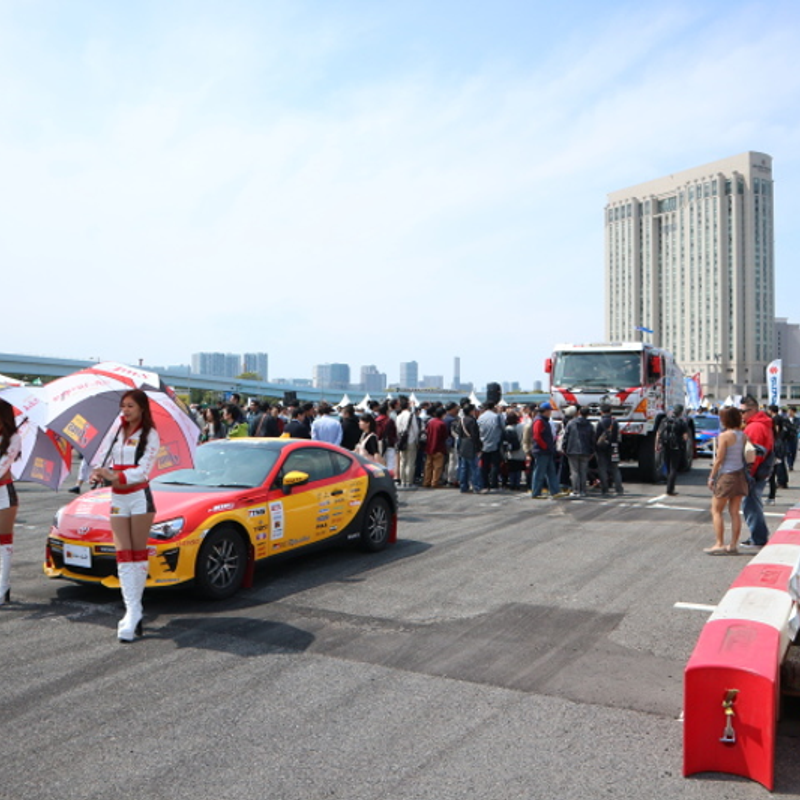 Motor Sport Japan is a charm, as much as any motoring event can be. Held in the open spaces of Tokyo's waterfront Odaiba (in the expansive grounds south of DiverCity Tokyo Plaza), Motor Sport Japan, as the name suggests, is all about those cars that race, used to race, or are owned by motorists that which they had been born with the skills and resources to become racing drivers.
Old classics of the racing circuit sit alongside the kitted-out, tricked-out motors belonging to rally club members who set up picnic chairs to spend a pleasant day supping beer, admiring their motors and fielding questions from visiting enthusiasts.
Things get noisier in the "Active Zone" where a temporary "track" hosts driving / drifting displays from active racing series drivers and tourers. Booths around here have the look and vibe of circuit pit stops and racing team areas, with engines roaring and "pit girls" primping and posing.
A highlight for many at Motor Sport Japan is when the racing cars are lined up on the track "grid" style surrounded by posing drivers and racing girls. You'll have to have your elbows out here if you want to get the best view for your lens.
Motor Sport Japan's trump card is probably that it's free and delightfully devoid of any snobbery, pretence, and chauvinism. This surely makes it one of the best auto shows in Japan.
Automobile Council - Chiba
Despite showing off motors of an elderly vintage, Automobile Council is very much a newcomer to the auto show scene in Tokyo. The recent presence of the event perhaps reflects a relative dearth in shows in the Japan capital that are focused on classic cars.
While the show's presentation materials tend towards romanticising about the classics, it would be a mistake to think that Automobile Council is purely vintage. Reflecting the event's slogan, "Classic meets modern," the event is a good place for the enthusiast to compare old with new (although one should expect more of the old in this case).
2018 will be just the third year of the event. The 2017 edition arguably struggled to fill the cavernous Makuhari Messe, but this was a good thing for many as it meant being spared the chaos of the marquee shows. Exhibitors in 2017 included, from Japan, Subaru, Nissan, Mazda, Toyota, and Honda. Overseas manufacturers were limited to Audi and Volvo.
Details are sketchy for Automobile Council 2018 with organizers in the exhibitor recruitment phase.
Sapporo Motor Show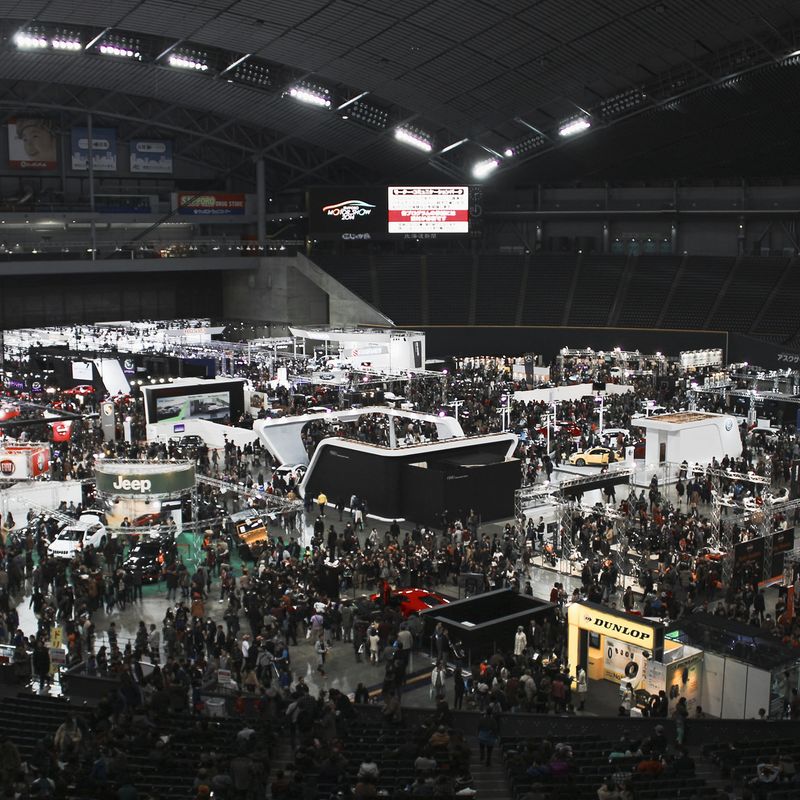 Exhibitors have already been penciled in for the November Sapporo Motor Show for 2018. Domestic four wheelers are well represented by the big guns -- Toyota, Lexus, Honda, Subaru, Mazda, Nissan et al. An impressive collection of imports includes exhibits from Audi, BMW, Ferrari, Jaguar, Land Rover, Alfa Romeo and Lamborghini.
In terms of domestic two-wheelers, the usual suspects should be present and correct -- Suzuki, Honda, and Yamaha. From overseas look out for Triumph, Ducati, Harley-Davidson, BMW, and Vespa.
Those taking their children to the Sapporo Motor Show will be able to inspire future drivers at a "kids experience" area.
Auto / motor shows in Japan post-2018
As we mentioned earlier in this post, many of Japan's best auto / motor shows and exhibitions are biennial affairs, perhaps the most famous example of which is the Tokyo Motor Show which was in town for its 45th stint in Japan last year (2017). We list below those auto shows in Japan that will be taking a break in 2018, but, if they stick to the schedule, will be returning in 2019. So far in advance, details for prospective events in 2019 will be sketchy at best.
Tokyo Motor Show - Chiba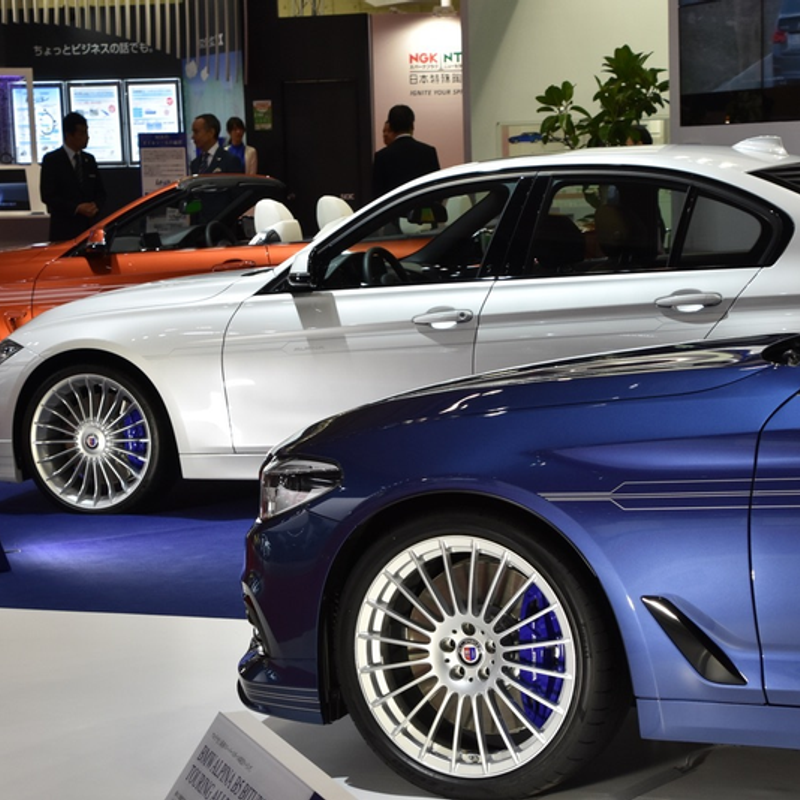 Along with Tokyo Auto Salon, TMS is arguably the biggest and best motor convention / exhibition in Japan and is a key event on the worldwide motoring calendar, by many accounts. The biennial scheduling adds to the hype surrounding this event.
Tokyo Motor Show is all about the future of motoring and much of what is on display is not something which is ready to be driven away. This is concept car territory. 2017's event reflected the industry's grapple to balance a fetish for roaring engines with the ever-increasing collective conscience of the world towards matters of global warming, environmental protection, and sustainability. As such, hybrid cars were the prominent feature of Tokyo Motor Show 2017.
In terms of atmosphere and presentation, the Tokyo Motor Show shines, quite literally. This is motoring at its most glamorous. There isn't a whiff of petrol in the air or a smear of grease to be seen. Booth models appear as androids from a dystopian future and attending fans looks like the types who wouldn't get behind any wheel without a pair of patent leather driving gloves.
| | |
| --- | --- |
| Tokyo Motor Show 2019 | Dates for 2019 not confirmed by usually late Oct - early Nov |
| Venue | Tokyo Big Sight (2017) |
| Web (still 2017) | http://www.tokyo-motorshow.com/en/ |
| Tickets | ~ 1,800 yen (on the door - 2017) |
Osaka Motor Show
Organizers of the Osaka Motor Show claim it as the largest motor show "after Tokyo." Presumably they mean "outside of Tokyo." True or not, the numbers are impressive for this biennial bash. The four-day event has only just wrapped up its 2017, and 10th anniversary, edition having been held in early-mid December, leaving little time to get to grips with the math; 285,039 visitors in total with 118,819 turning out on the Sunday alone.
Much like the Tokyo Motor Show, OMS seems to have one eye on the present and the other gazing into the future. 2017's concept read, "The day that cars transform into something more - A Tale of Evolution and Sophistication," with automated driving featuring heavily in the proceedings.
Nagoya Motor Show
November 2017 saw Nagoya host its 20th edition of the Nagoya Motor Show (the event being held since 1979). Over the four days of the show 205,900 enthusiasts came to check out the motors on display at venue Portmesse Nagoya. The event was held in conjunction with "Aichi ITS World" which explored themes regarding the relationship between humans, cars, and society as a whole.
| | |
| --- | --- |
| Nagoya Motor Show 2019 | unknown but typically mid December |
| Venue | Portmesse Nagoya (2017) |
| Web (Japanese - 2017) | http://www.nagoya-motorshow.com/ |
| Tickets | 1,300 yen (adv) / 1,500 yen (on the day) (2017) |
| Notes | No word on what to expect for 2019 |
Fukuoka Motor Show
The 2017 edition of the biennial Fukuoka Motor Show saw exhibitors spread over three venues -- Marine Messe, Fukuoka Kokusai Center, and the Fukuoka Convention Center -- with a total of 133,113 visitors over the course of the four-day event.
Fukuoka Motor Show 2019
unknown but typically mid December
Venue

Fukuoka Marine Messe, Fukuoka Kokusai Center,

Fukuoka Convention Center (2017)

Web (Japanese - 2017)
http://www.fukuoka-motorshow.jp/
Tickets
1,200 yen (adv) / 1,400 yen (on the door) (2017)
Notes
No word on what to expect for 2019
What, in your opinion are the best auto shows in Japan? Been to any of the shows above? Let us know in the comments.
See us on ...
Twitter and Facebook: @citycostjapan
Images
Tokyo Auto Salon: Chris Brown Flickr
Osaka Auto Messe: H yamaguchi Flickr
Tokyo Motorcycle Show: Nguyen Hung Vu Flickr
Sapporo Motor Show: MIKI Yoshihito Flickr
Osaka Motor Show: H yamaguchi Flickr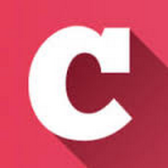 A Q&A and blogging community about life in Japan (plus a load of life-in-Japan stats!). Get your questions answered, share your experience! | Inquiry -> KyodoNewsDigital International Media | Tokyo, Japan | +81 3 6252 6402
---