Jan 14, 2019
Gallery - Tokyo Auto Salon 2019: Best and coolest cars
---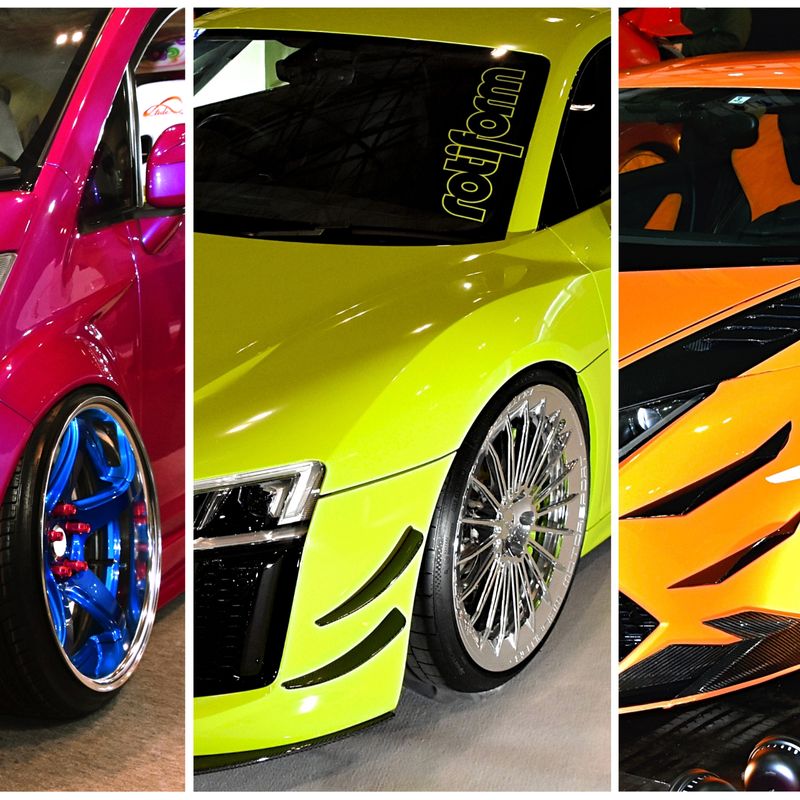 As Tokyo Auto Salon 2019 wrapped up another year of custom car celebration on Sunday, event organizers, the Tokyo Auto Salon Association (TASA) added the numbers up and sent them out over the ether from venue Makuhari Messe in Chiba -- 330,666 visitors over the three days (up from TAS 2018), 906 vehicles on display (up from TAS 2018) and over 4,100 booths for fans to drool over and dream about. So how to pick out the best cars on show at TAS 2019 when you've over 900 to choose from?
[Related: Tokyo Auto Salon 2019: Radness, race queens, booths models and more]
One could set some parameters perhaps, focusing on, say, those vehicles displayed by the marquee manufacturers that had the largest of the booths occupying prime event real estate in the clarity of the venue edges -- Honda's 3rd gen. Insight and NSX (in new 'thermal orange / pearl' color) along with the Vezel Touring Modulo X Concept 2019 (to be released Jan 31, 2019).
Or how about Suzuki using TAS 2019 to showcase new concept models the Suzuki Jimny Pick Up Style, Jimny Survive concept, and the Swift Sports Yellow Rev?
Star power could also be used to narrow the choice down. At this year's Auto Salon Nissan Motor Co., Ltd. draw plenty of reporters to their press conference Friday morning during which the manufacturer touted collaborations with tennis star Naomi Osaka -- a special-edition Nissan GT-R, and the X-Trail + Naomi Osaka Concept.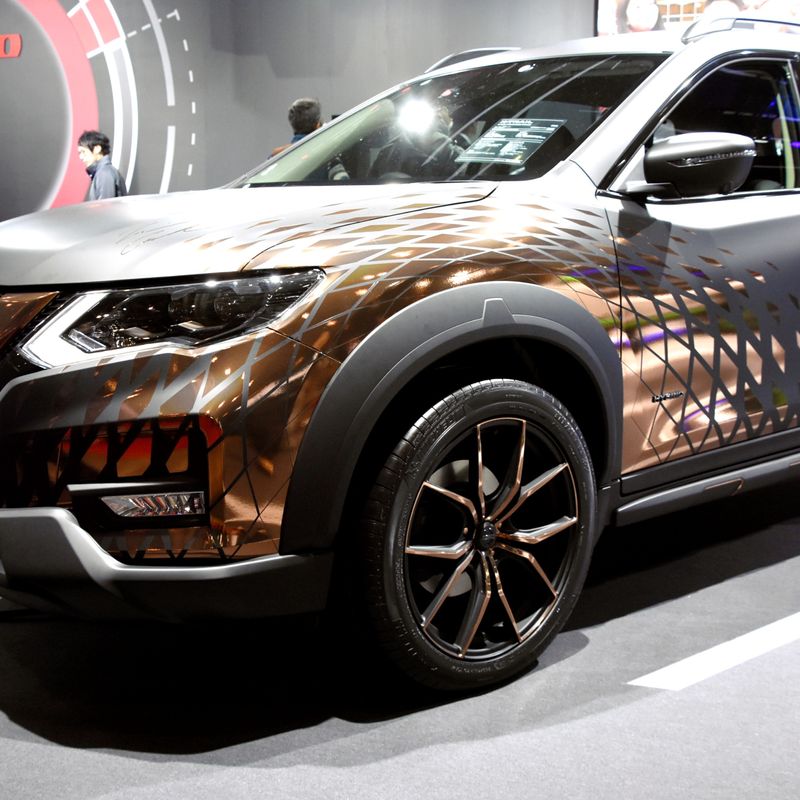 Toyo Tires brought along rally / off-road stars Ken Block and Gustavo 'Tavo' Vildósola to spice up their booth at TAS. In particular Block's "Hoonitruck" Ford F150, used in the Gymkhana 10 movie, was a head-turner.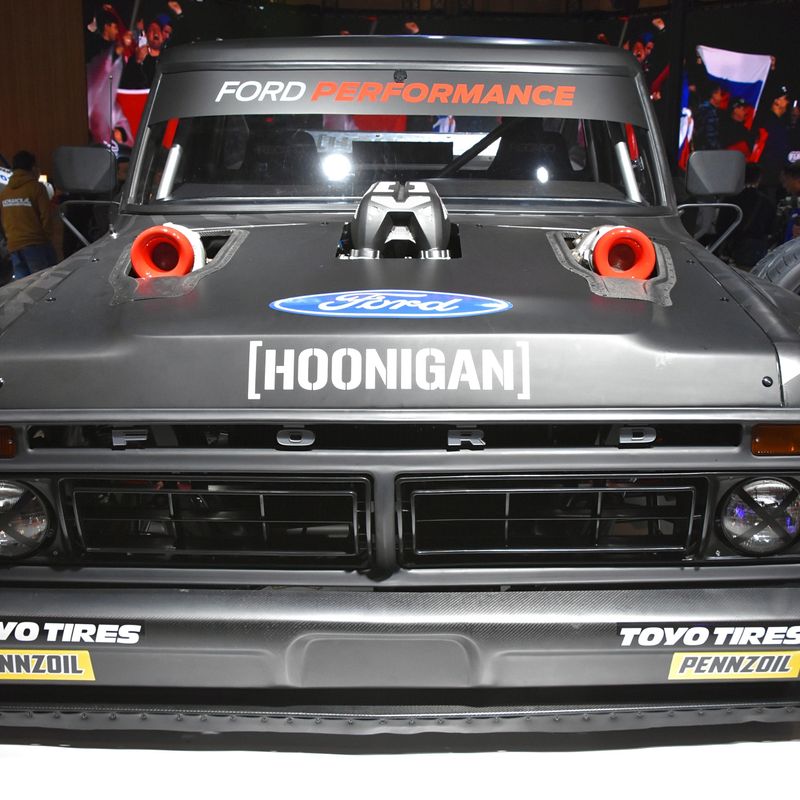 Out of some 900 cars, the task of picking out the best based on spec and parts would be Sisyphean. In the case of best cars at Tokyo Auto Salon then, looks are everything because it's in the looks department where this motor show really excels, in a battalion of cars that are pimped-up, blinged-up, bejewelled, souped-up, tricked-out, illuminated, graffiti-spray painted, sexed-up, tinted and tuned to varying degrees of taste.
So by best cars at TAS 2019, we really mean coolest. In fact, we don't even know if these cars actually go or not. Either way, we'd be happy to just stand and stare at them. Stationary.
Prize for the most bling at TAS 2019 must surely go to this bedazzling Chevy over at the booth from paint / body-work specialists Rohan-Izawa. When it caught the light the 1958 coupe -- Chevrolet Rohan "Jackpod Flash" 3D "Engraving" & "IZ Metal Paint Impala -- was almost blinding. Shades on!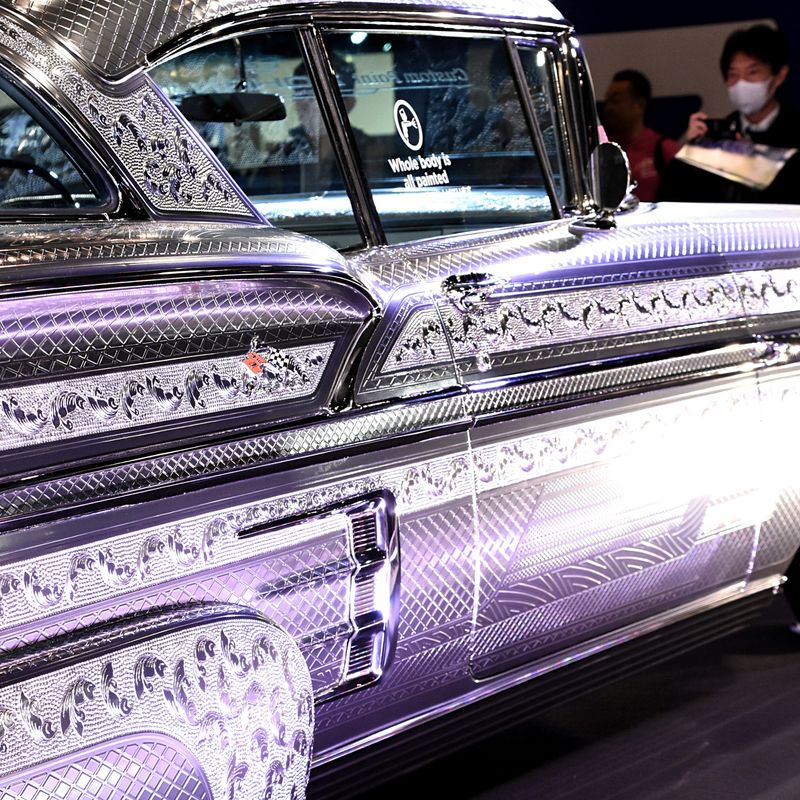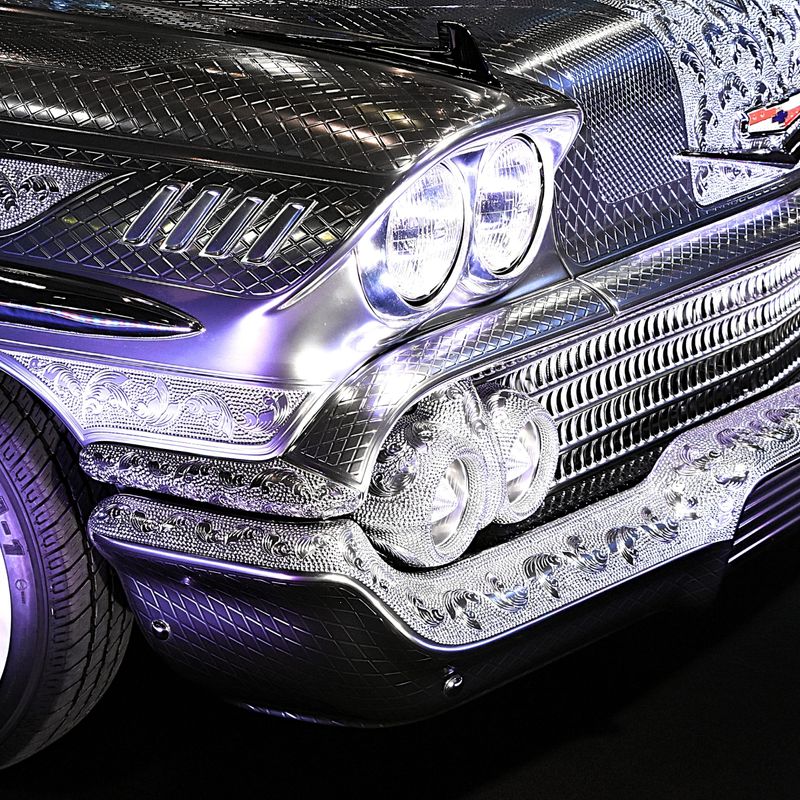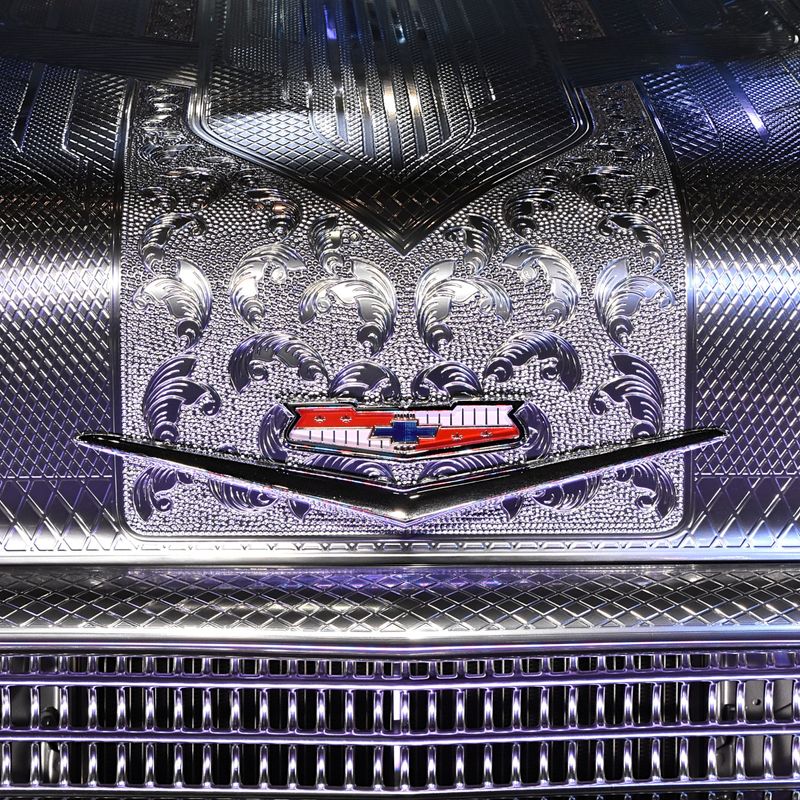 If it doesn't have four wheels, can it be car? What about if it doesn't have any wheels at all?
Nissan's Juke Personalization Adventure Concept may stretch the boundaries of definition. And with its tracks, it may be able to plough its way through any kind of terrain. It may also be a concept model that will never see production, and as such may well have been a pointless indulgence. But it looks cool as …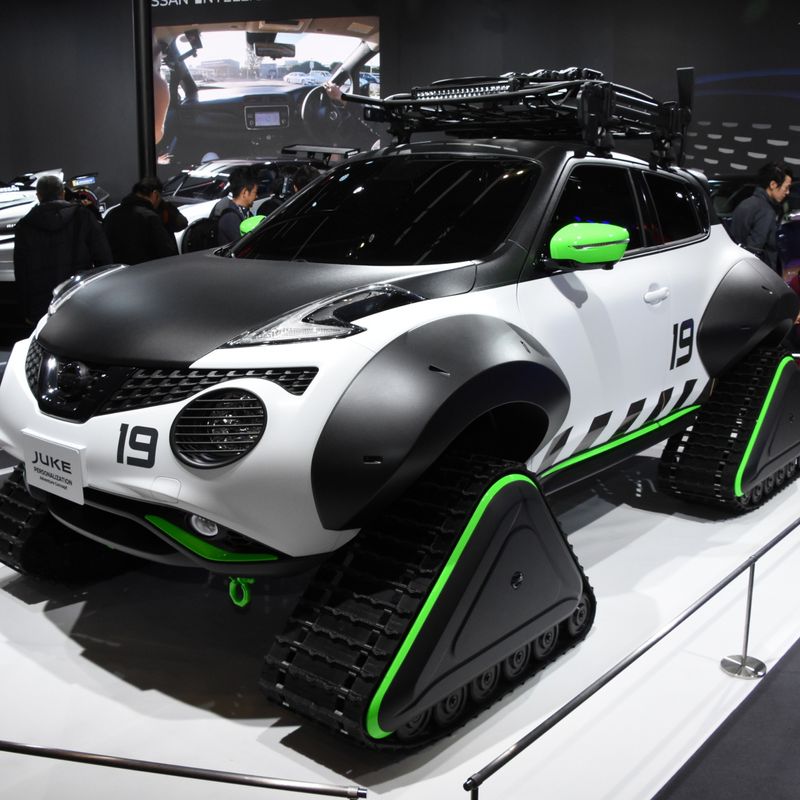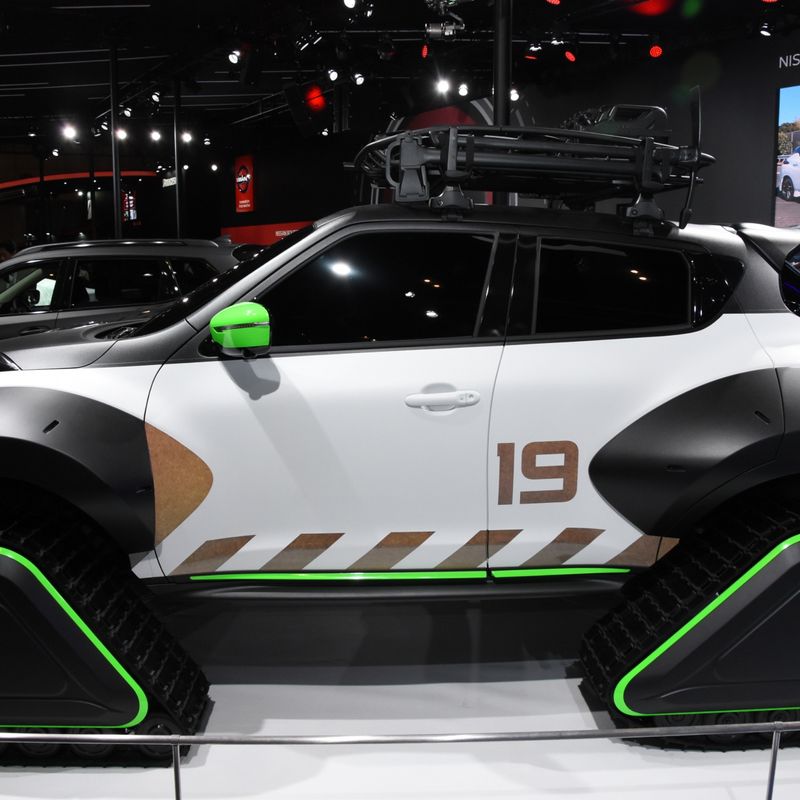 Bodykit specialist Kuhl Racing certainly knows how to make a car look, err, cool. In fact, that descriptor doesn't come close to cutting it. Especially in the case of this kitted-out Nissan R35 GT-R which looks 'set from The Fast and The Furious' cool. 'Mid-life crisis, remortgage the house' cool. 'Shut up and take my money' cool.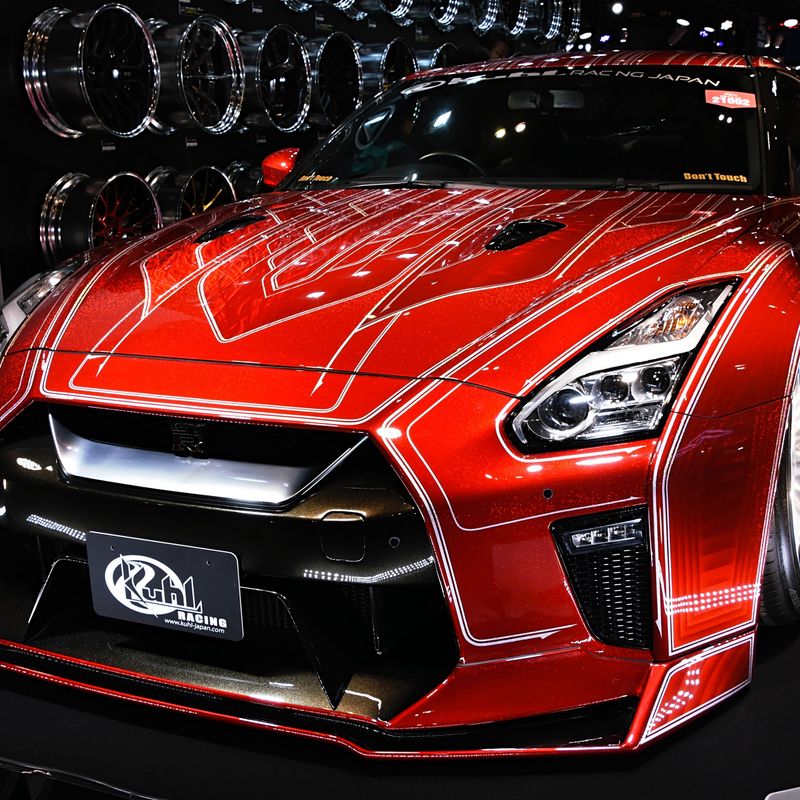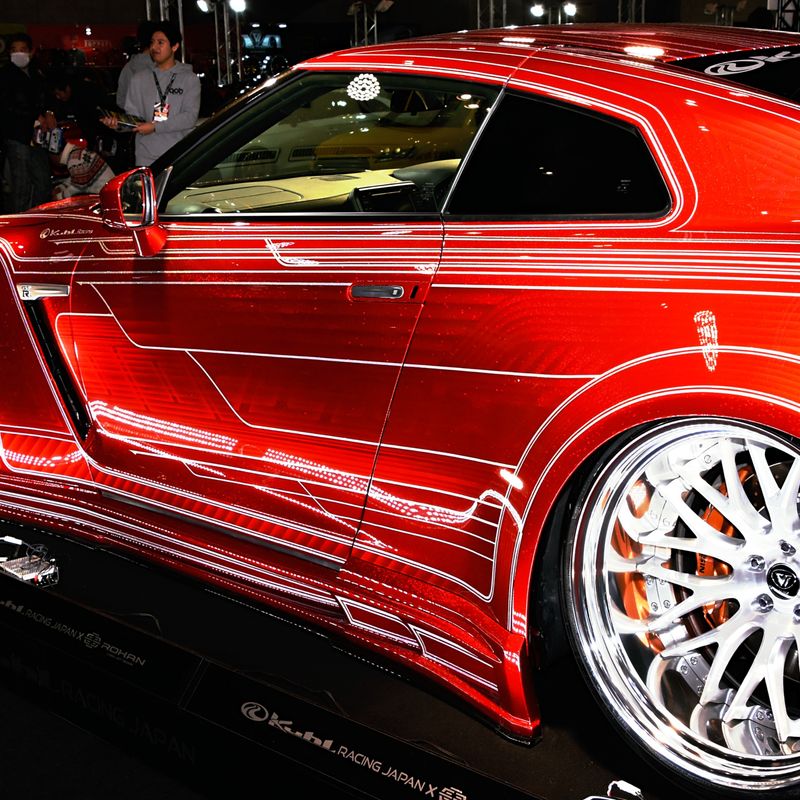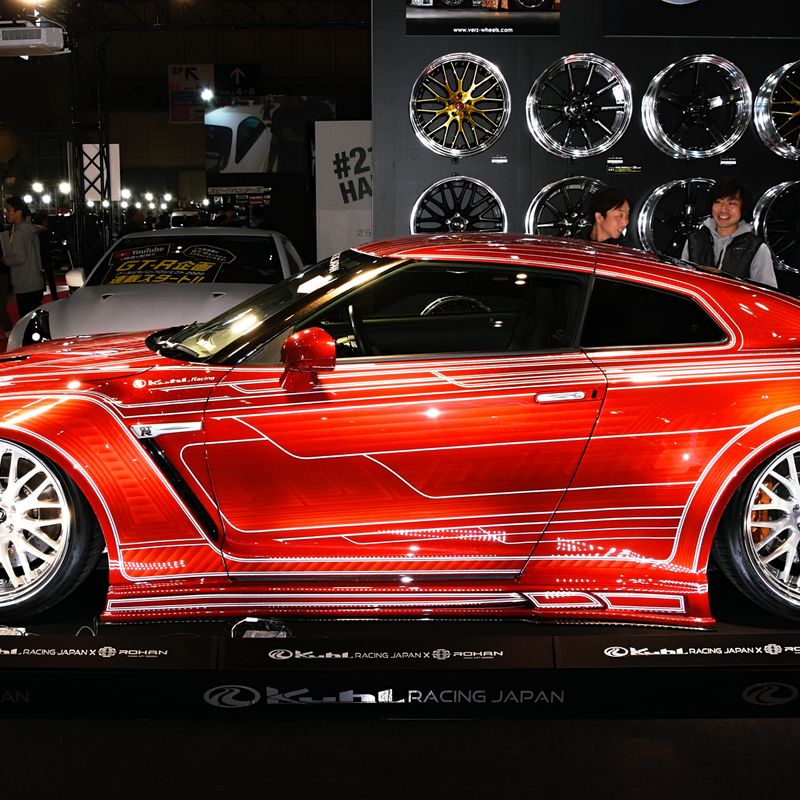 "Paint job of flames?! Don't make me laugh!" OK, flames licking up the side of a motor could hardly be considered original. May even be a little dated. But when said car is a Toyota Raven Supra and said car has a sound system in the boot framing a guitar that is also licked-up in flames, well, you'd better hose us down coz we're burning up with envy.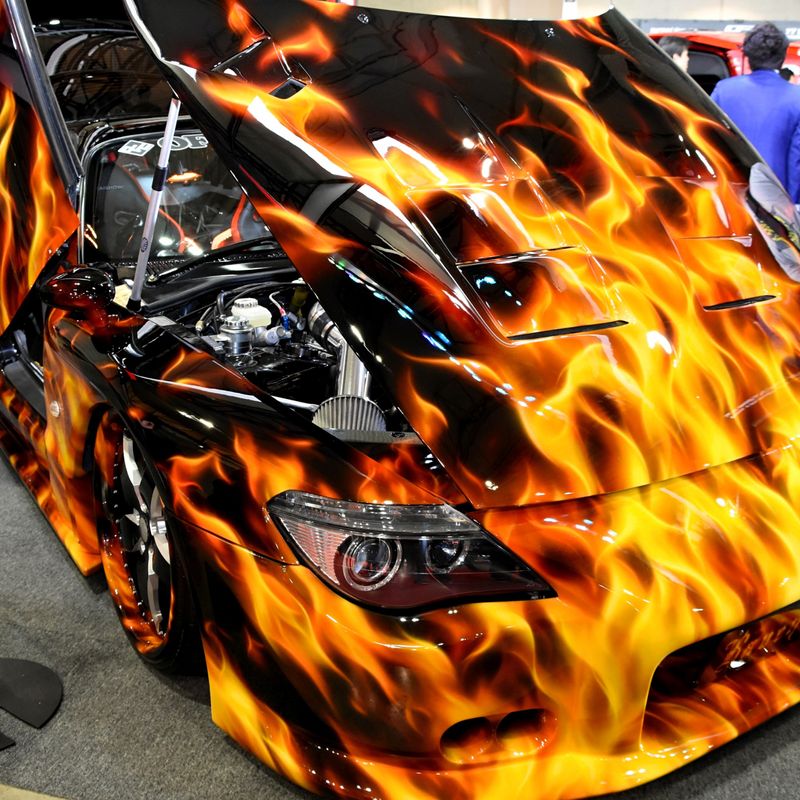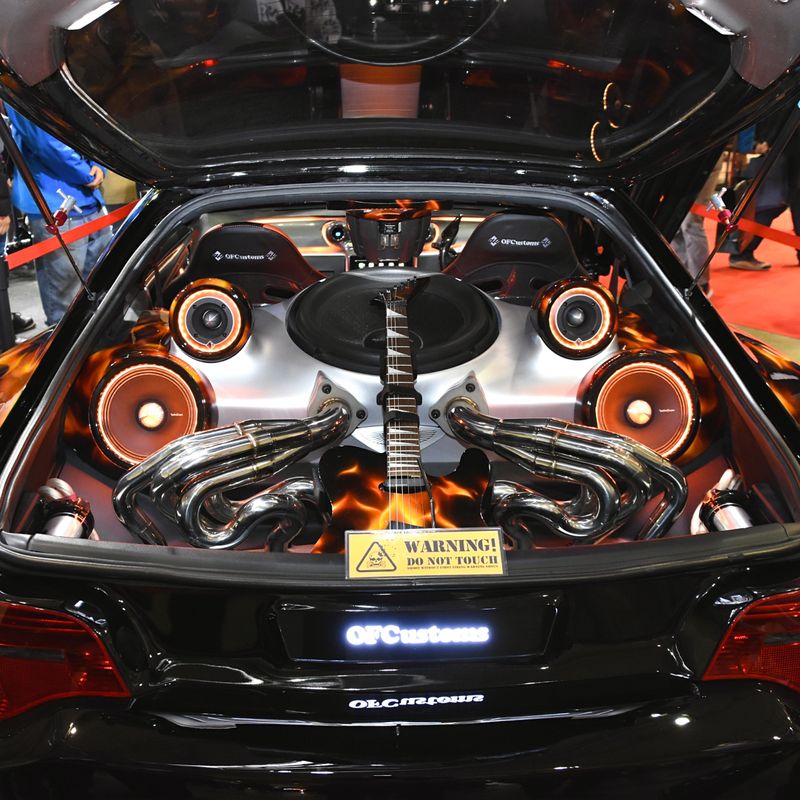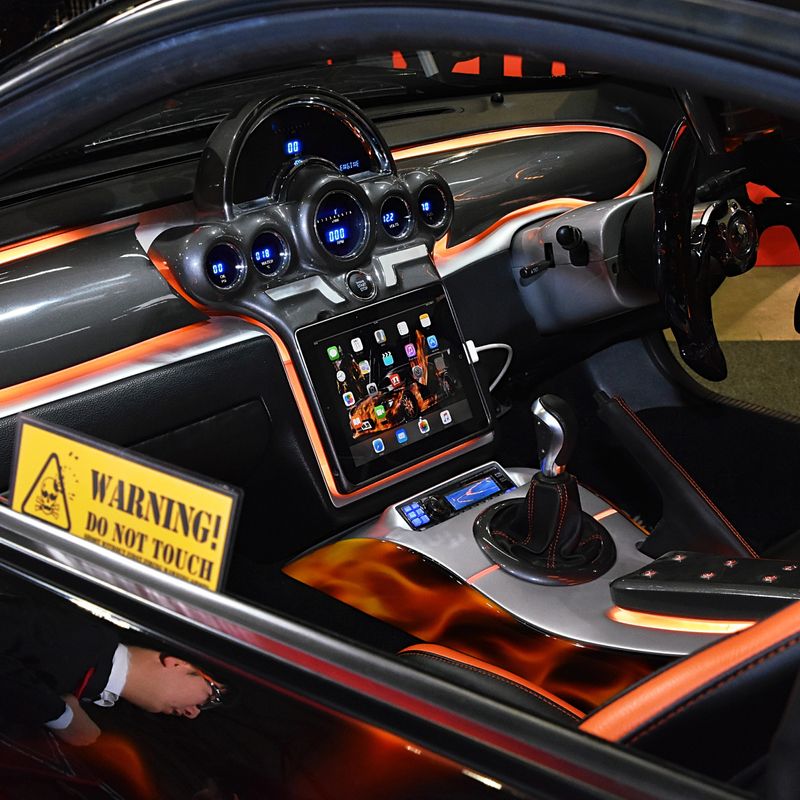 President of car customizers Rowan (E・R Corporation), Takayoshi Hiei, sites the three keywords of "dream," "admiration," and "passion" in his message on the Rowan company profile.
Well, this customized Lexus on show at the company's TAS 2019 booth got us "dream"ing of rocking up to the cluuurrrb to the "admiration" of even the most monied VIPs about to enter. Not sure where the "passion" bit comes in for us though, as this thing is ice cool. Dry ice cool.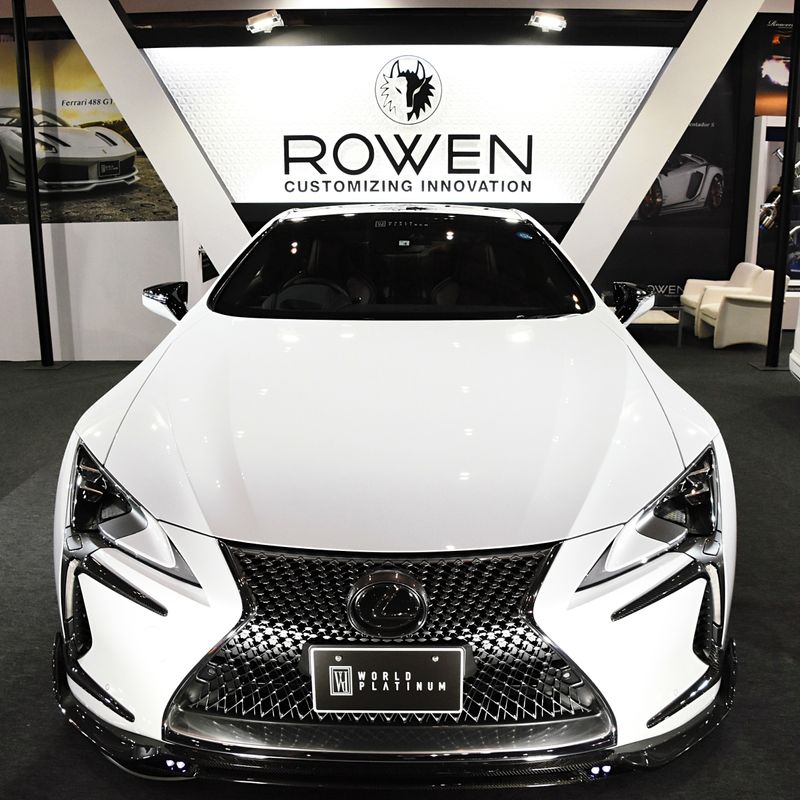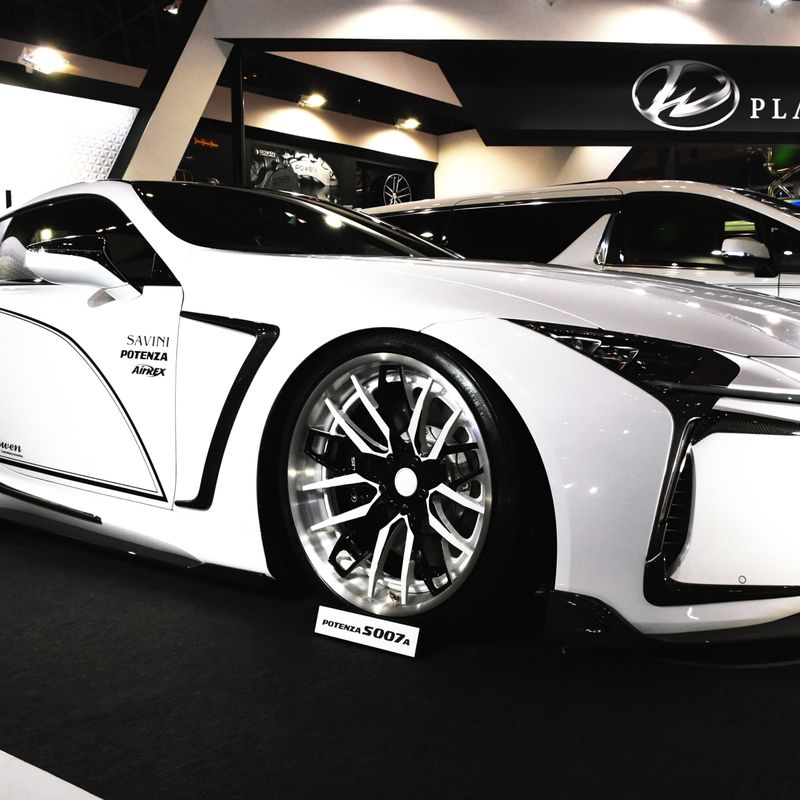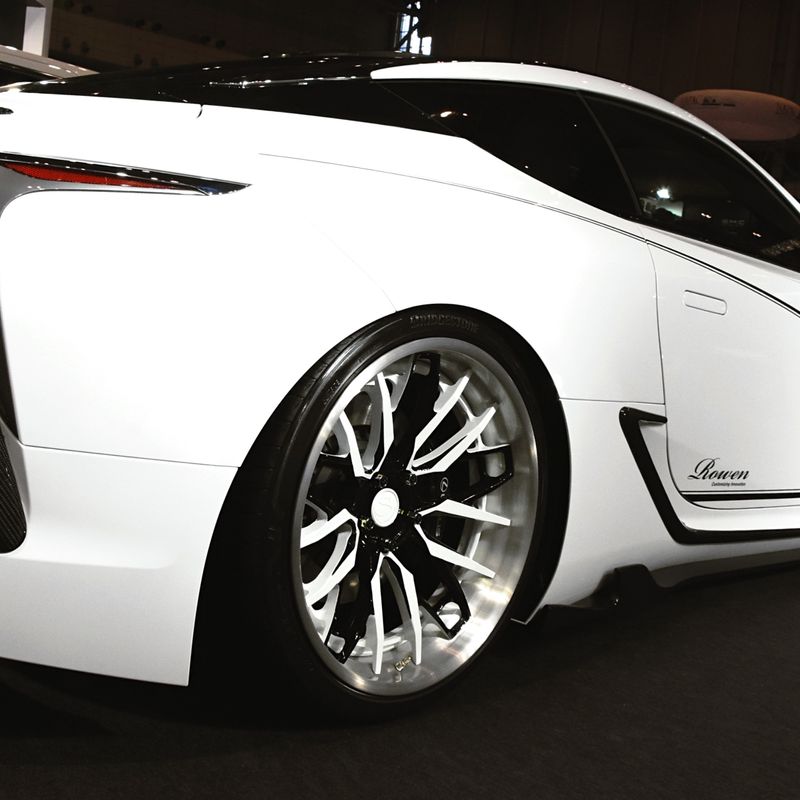 And we'll throw this one in. Just as a little run around and to pop out for sundries ...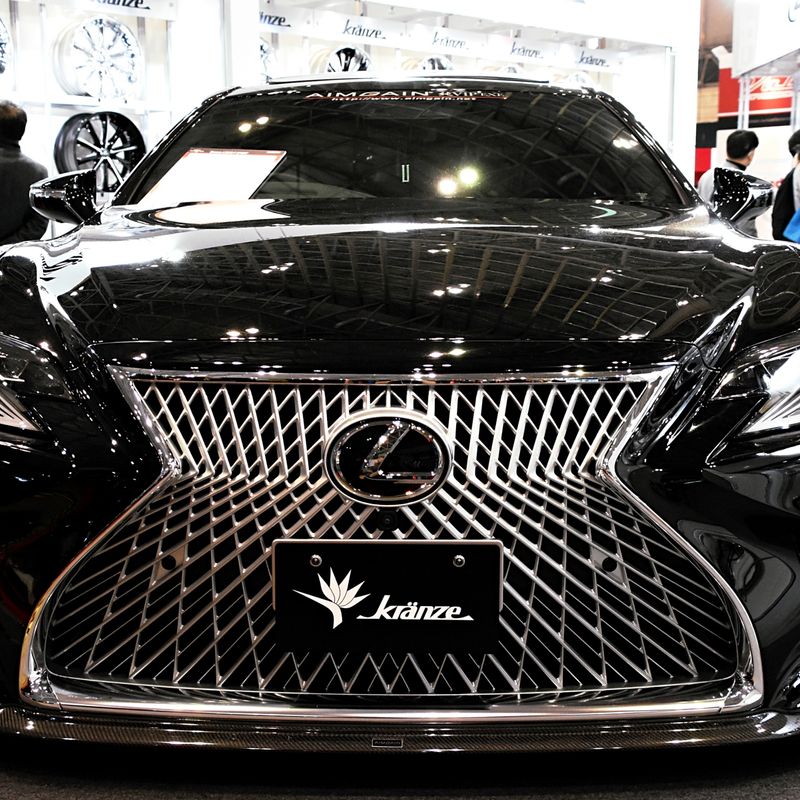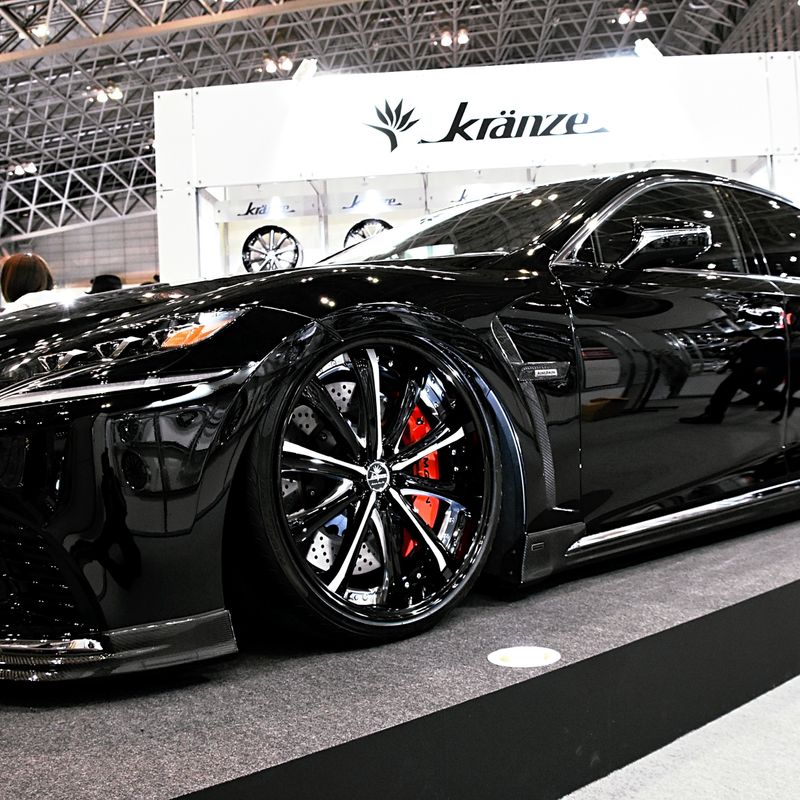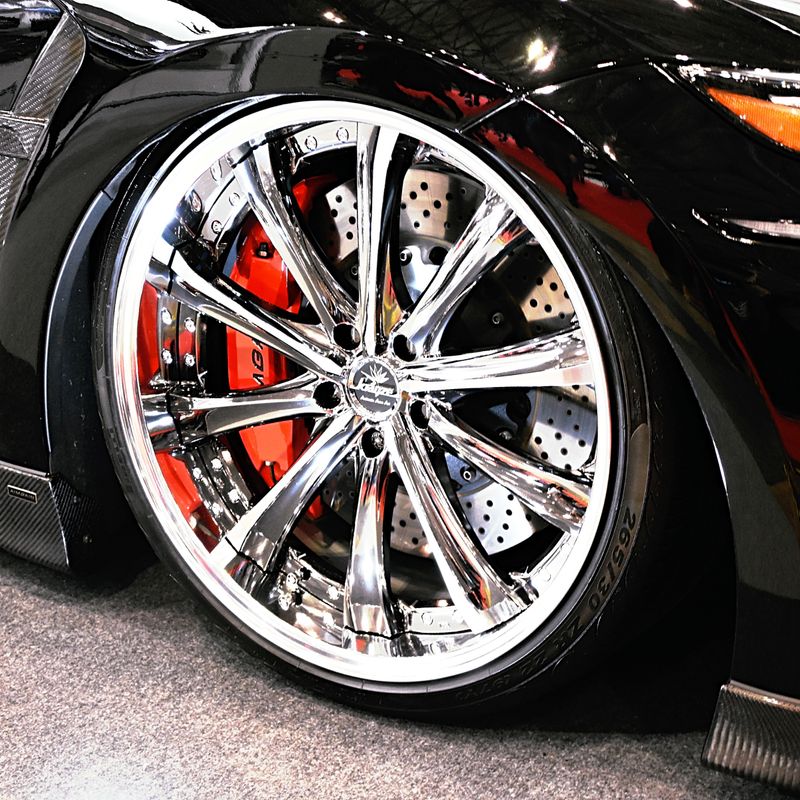 We can't help but resort to cliche though when it comes to selecting the best cars at a motor show like Tokyo Auto Salon -- beauty is in the eye of the beholder. It emphatically is. And with 900 cars and counting if a visitor to TAS can't find even one car that makes then swoon just a little, they probably weren't looking hard enough.

Anyway, check out our gallery of the best of the rest of the cars at Tokyo Auto Salon 2019 and if you weren't able to attend this year, maybe you can pick out some of your favorite cars here.
Auto shows to look out for in Japan
Were you at Tokyo Auto Salon this year? What did you think of the event? Let us know in the comments.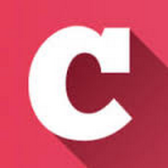 A Q&A and blogging community about life in Japan (plus a load of life-in-Japan stats!). Get your questions answered, share your experience! | Inquiry -> KyodoNewsDigital International Media | Tokyo, Japan | +81 3 6252 6402
---