Jan 11, 2019
Gallery - Tokyo Auto Salon 2019
---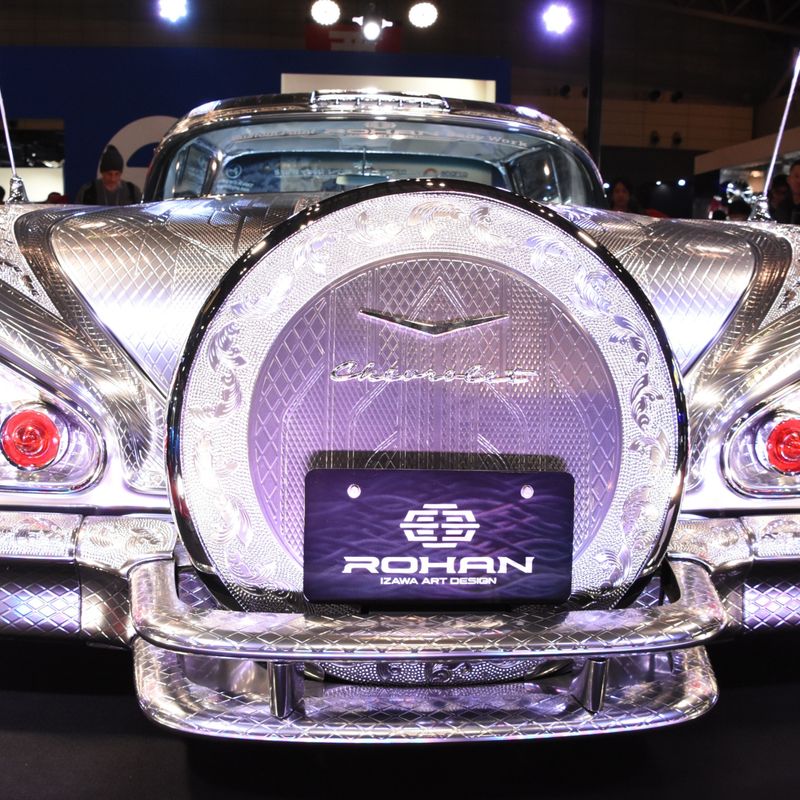 Tokyo Auto Salon 2019 began moving through the gears Friday, with the annual custom car extravaganza opening its doors to members of the press and premium ticket holders ahead the weekend when it will be open to the general public.
Parking up in all halls of the massive Makuhari Messe International Convention Complex, east of Tokyo, the 37th edition of the Tokyo Auto Salon (TAS) looks set to bolster its credentials as one of the largest annual custom car and car-related product shows around.
According to pre-event figures, released by salon organizers the Tokyo Auto Salon Committee, 426 exhibitors are in attendance at TAS 2019, showcasing over 900 vehicles and car-related products to an army of motoring enthusiasts that has topped 300,000 for each of the last four events. With extended opening hours for the final Sunday, organizers are expecting to better these numbers over the course of the three days in what promises to be the largest-scale TAS yet.
While TAS cut its teeth as a flamboyant celebration of aftermarket manufacturing, tuning, dressing and customization, the presence at the event, once again, of some of Japan's leading automobile manufacturers indicates the salon's evolution over the years into one of the world's leading motor shows and perhaps a reflection that the culture of modifying cars has become a legitimate genre of automobile culture as a whole.
Many of the marquee names at TAS 2019 are showcasing concept cars and motor racing wing circuit models from races past and for races future.
Among them, Nissan Motor Co., Ltd. has brought along a display collection that includes the X-Trail + Naomi Osaka Concept, a collaboration with the female tennis star who the Yokohama-based manufacturer announced as a brand ambassador just days after the 21-year-old took out her maiden Grand Slam singles title at the U.S. Open in September 2018.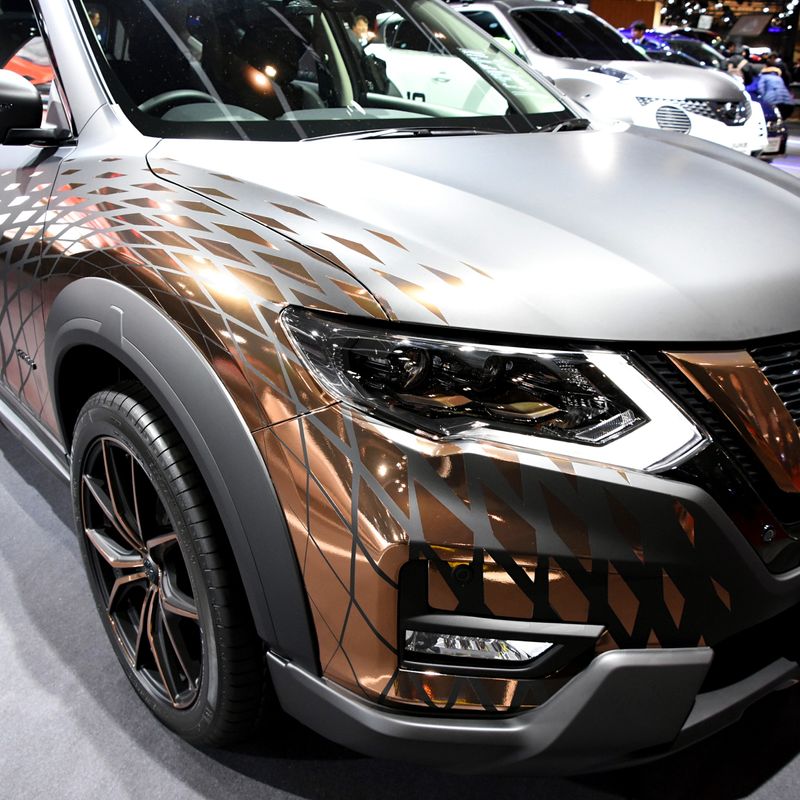 Osaka selected the print for the body work of the model although Nissan has no plans to bring it into production. Fans will have to settle for viewing experiences at TAS and the Osaka Auto Messe, to be held next month.
Nissan also brought along another of their collaborations with Osaka, a special-edition Nissan GT-R.
The commemorative model GFT-R comes in three colors, drawn from the ideas of Osaka herself, who is a fan of the sports car say the maker. Nissan began taking orders for the model in December 2018 and already all 50 units have been snapped up.
"This car was inspired by the thought of Osaka's fighting spirit to be among the best tennis players and to reach the top, which we identified with Nissan's own challenging spirit to try new things as a global company," Nissan's chief marketing manager in Japan, Ogiso Hiroyuki, told members of the press ahead of the car's unveiling at Tokyo Auto Salon.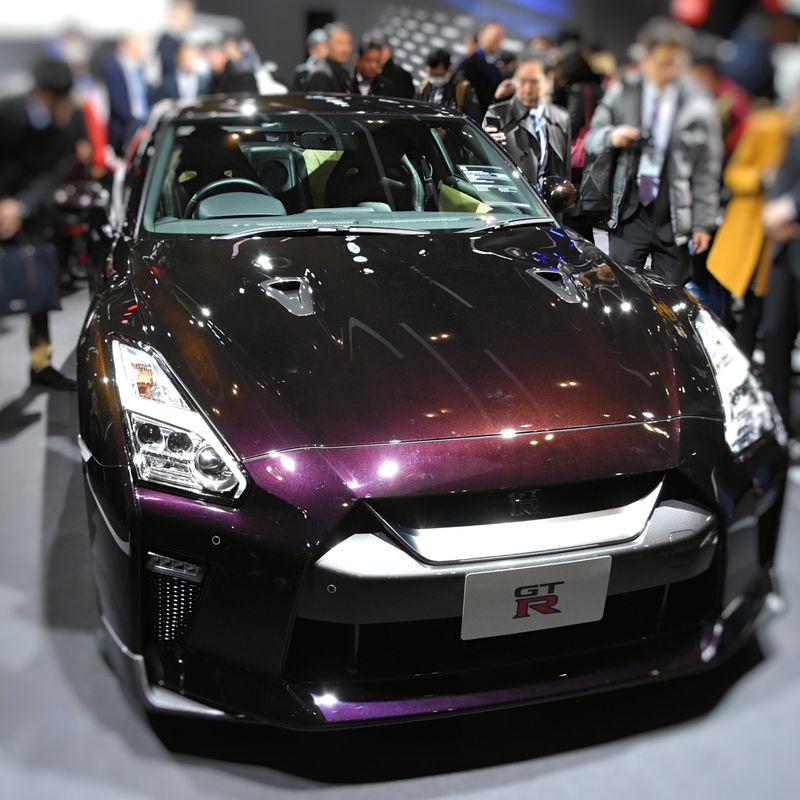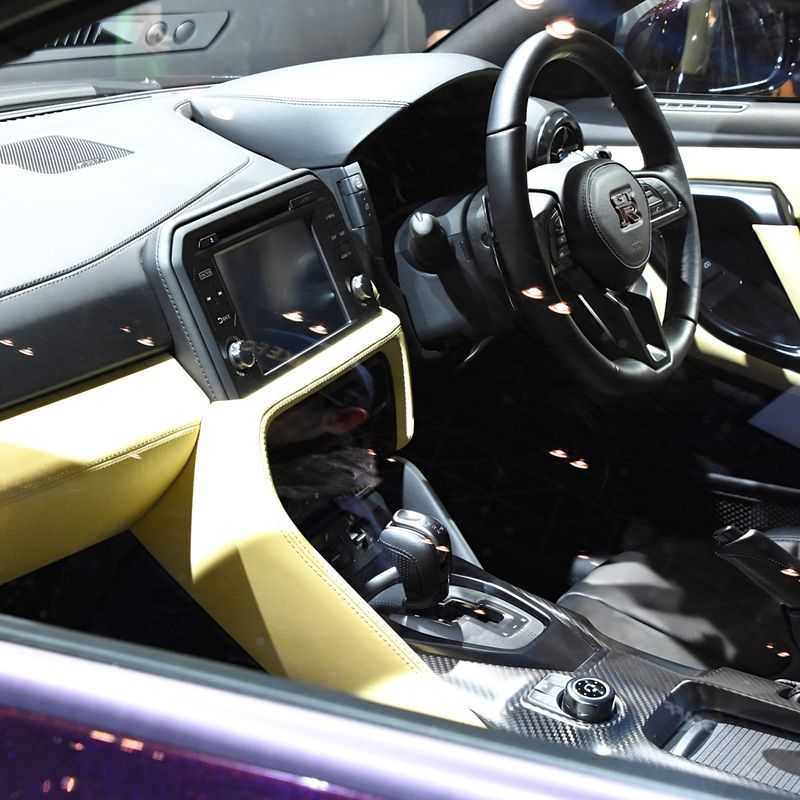 Over at the booth from Hyogo-based Toyo Tires visitors to TAS 2019 can, for the first time, get a real look at the "Hoonitruck" Ford F150 used by rally driver Ken Block in his recent Gymkhana 10 video. The latest in the viral Gymkhana series, Block's video has garnered over 12 million views on YouTube since being uploaded on Dec. 17 last year, with the series as whole topping 500 million views.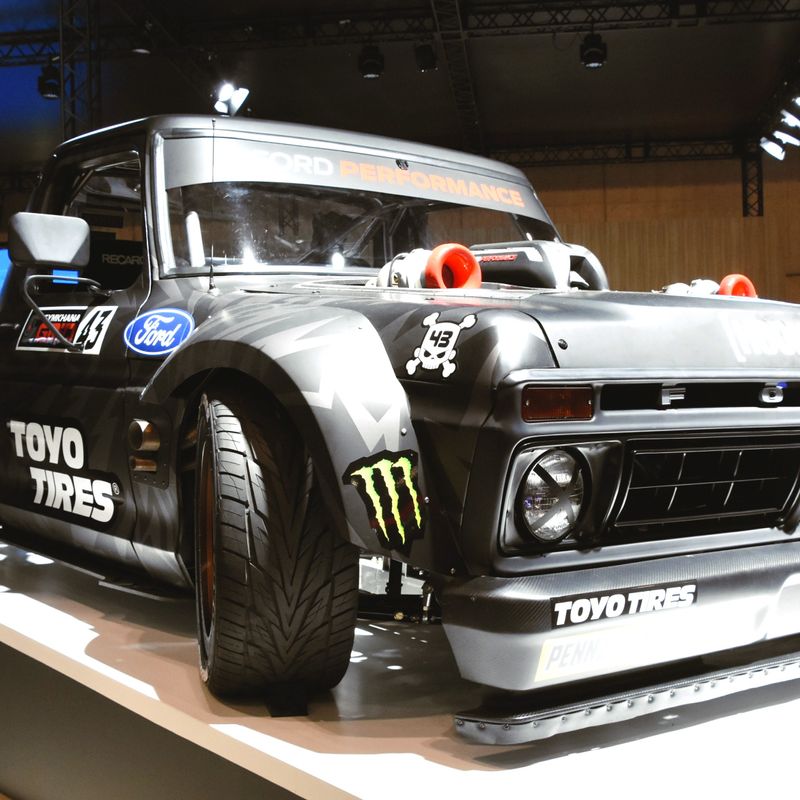 Block himself is present at the salon, having addressed a press conference on Friday morning ahead of a scheduled talk session later in the day.
"It's been a great partnership for me because, you know, the tires actually work so well from brand new, cold, all the way to very worn and very warm," said Block of Toyo's Proxes tires.
"It's been a great product for me to be able to go out and race and do what I do."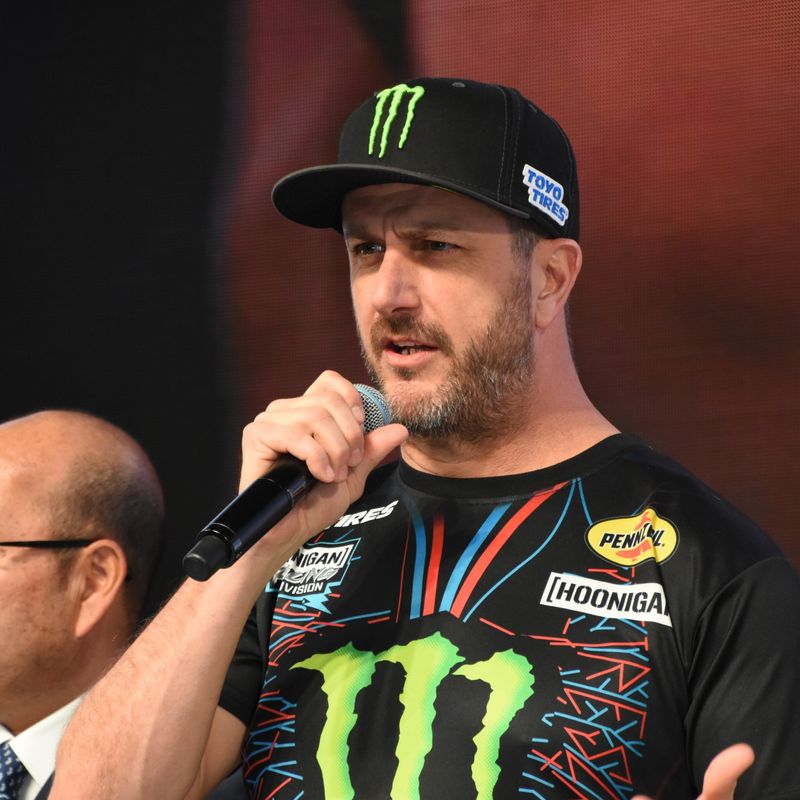 (Ken Block speaks during a press conference at Tokyo Auto Salon)
While the presence of automotive industry bigwigs may have lead to greater acceptance for TAS, many fans still revel in the booming, sexed-up, and colorful chaos of a motor show that doesn't require of its visitors that they have an understanding of what's going on under the hood. In this regards, TAS 2019 delivers once again. Emphatically.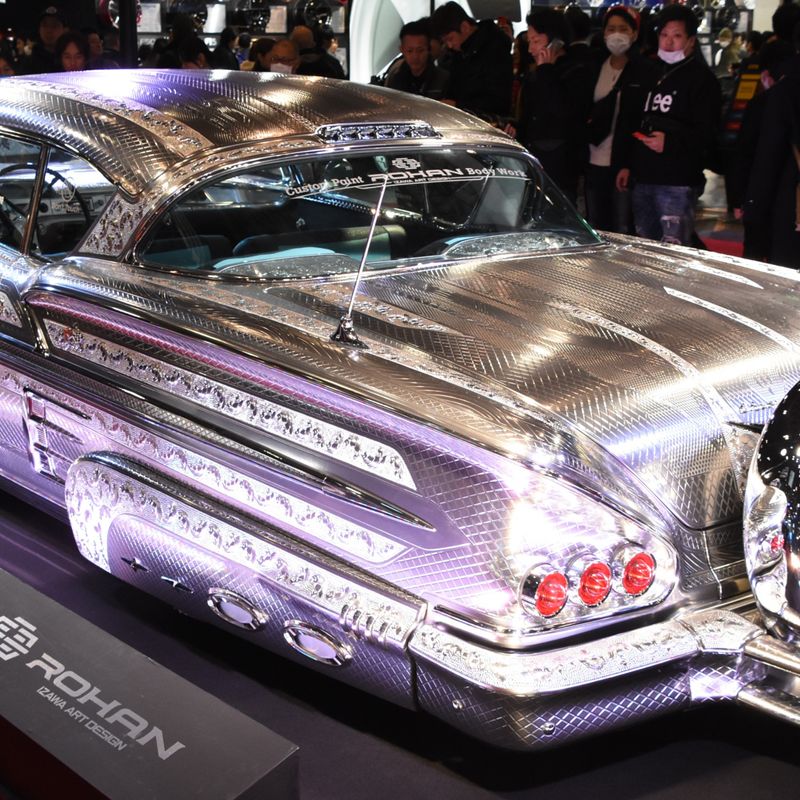 The inaugural Tokyo Auto Salon was held in 1983 under the name Tokyo Exciting Car Show. According to salon organizers, early editions of the event drew criticism from some quarters for featuring what were presumed to be "antisocially-modified cars." While such criticism has largely been dispelled as the culture of modifying cars has become further integrated into the automobile industry and society at large, extremely-modified cars, including lowriders, that don't conform with safety standards are forbidden at the event.
Tokyo Auto Salon 2019 opens to the general public on Saturday Jan. 12 and Sunday Jan. 13.
For previous editions of Tokyo Auto Salon:
Tokyo Auto Salon 2018; wildest custom cars back in town in even greater number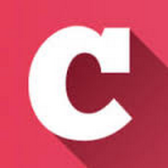 A Q&A and blogging community about life in Japan (plus a load of life-in-Japan stats!). Get your questions answered, share your experience! | Inquiry -> KyodoNewsDigital International Media | Tokyo, Japan | +81 3 6252 6402
---