May 8, 2018
A look at the cost of travel from Tokyo to Atami (熱海), a popular hot-spring and coastal resort town in Shizuoka, access to which is provided by regular trains from Tokyo, including high-speed Shinkansen and cheap local trains. In Atami, getting around the area's attractions is made somewhat simpler with the services of a hop-on, hop-off bus for which one-day passes are available.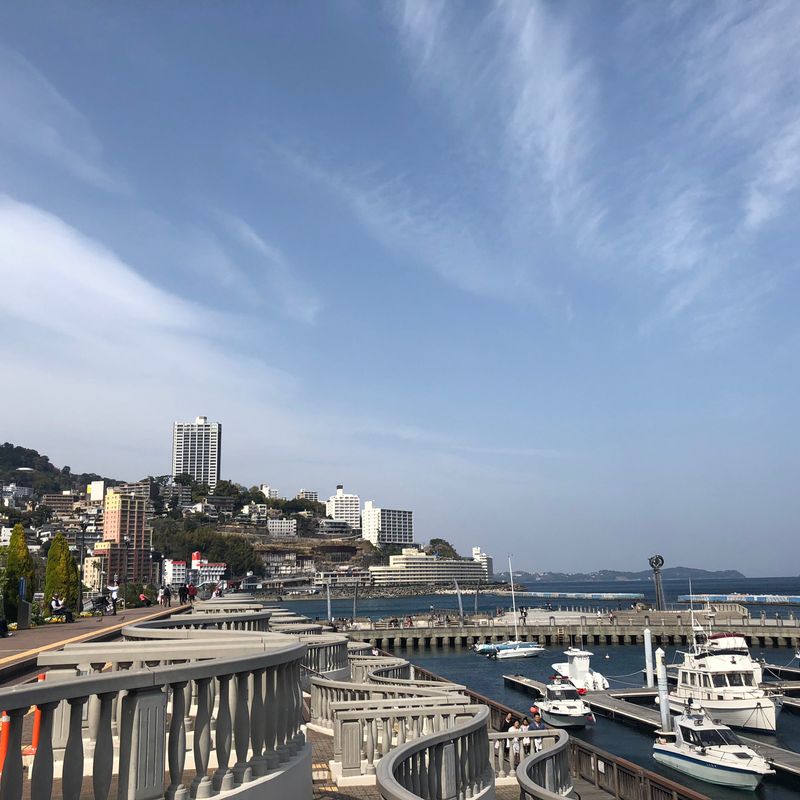 Atami is a mixed bag. This seaside, hot-spring resort town in Shizuoka Prefecture has long been the (dirty) weekend getaway of choice for many Tokyo residents, having been furnished with massive hotel and resort operations during its 1980s bubble-economy heyday. As we all know though, the bubble burst, and Atami was left to peel and fade.
Still, the facilities are here, as is the ocean and the hot-springs, all just a short hop away from the Japan capital. In fact, Tokyo to Atami is about as easy as it gets for a weekend away from the city, so this place was always going to maintain a certain popularity.
To be fair, at times and from some angles, Atami can look resplendent -- a far-eastern Monte Carlo where verdant mountains meet blue sea furnished with white-wash high rises and boats belonging to the rich.
At others though, Atami appears as a Blackpool in Asia, a repository for rotten excess, poor taste, boring sex, bad hangovers and grubby sand.
Perhaps it's all in the approach though. Some people see faded charms here. Others see access to the Izu. Still more probably don't care to see much beyond the view from their hotel balcony as they settle in for weekend of soaking, eating, and drinking.
Such a mixed bag of pros and cons attracts a mixed bag of visitor to Atami, many of whom pass through busy Atami station, a stop on the Tokaido Shinkansen and a rail hub not nearly large enough to cope with visitor explosions during holiday weekends. (Ladies, expect long queues for the toilets.)
Getting from Tokyo to Atami is an absolute breeze, especially for those travelers using the many trains that make the jaunt. (Costs listed below are in Japanese Yen.)
Shinkansen from Tokyo to Atami
Taking a Shinkansen is undoubtedly the fastest, easiest and most convenient way to travel between Tokyo and Atami.
Atami station is a stop on the Tokaido Shinkansen line between Tokyo and Shin-Osaka. The fastest Nozomi trains don't stop in Atami. Take Kodama trains instead. Some Hikari trains stop in Atami, too but it's a limited selection.
Journeys take around 40 - 45 mins from Tokyo station. How much this journey will cost depends of the seat type, but are the same for Kodama and Hikari trains.
| | | |
| --- | --- | --- |
| Unreserved | Reserved | Green seat |
| 3,670 | 4,190 | 6,420 |

The earliest Shinkansen departing for Atami: 6:33 Kodama, arrives 7:16

Last Shinkansen departing for Tokyo: 22:28 Kodama, arrives 23:14
There are few discounts to be found for journeys on Japan's Shinkansen. Perhaps operators should be praised for this as it serves to keep things very simple.
As far as we can tell, Platt Kodama tickets (for Kodama Shinkansen) are not available for stops in Atami.
No deals on return tickets so just double the costs listed in the table above.
Holders of the Japan Rail Pass will be able to use it for journeys in this way from Tokyo to Atami.
Express, rapid, local trains from Tokyo to Atami
It's also possible to take Limited Express Super View Odoriko trains from Tokyo to Atami. The costs are as follows …
| | |
| --- | --- |
| Reserved seat | Green seat |
| 4,180 | 5,720 |
Limited Express Super View Odoriko trains were really designed to link tourists from Tokyo to destinations further along the Izu Peninsula. Given that journeys to Atami will take around 80 mins and will cost about the same as a Shinkansen, there's little reason to travel in this way, unless you want the view from the train's oversized windows (although the views really don't pick up until after Atami).

How much is the cheapest train to Atami?
Atami station is also a stop on the regular (as opposed to the Shinkansen) JR Tokaido Line. Here run the cheapest trains between Tokyo and Atami.
Journey time: ~ 100 - 120 mins
Fares: 1,940 yen (one way) / 2,920 yen (Green seat)
The fastest trains on this route are JR Tokaido Line rapid services referred to as "Acty."
Earliest departure for Atami: 5:46, arrives 7:42
Last (direct) departure for Tokyo: 22:09, arrives 23:46
Changes at Yokohama station or Shinagawa station will give late returning travelers an extra 10 mins or so in Atami.
The Tokyo to Atami trip, at this kind of distance, might be a good one to make on the Seishun 18 Kippu (青春18きっぷ). This seasonal budget ticket covers a kind of all-you-can-travel buffet on local trains across Japan. Tickets are purchased in sets of 5 at 11,850 yen (working out at 2,370 yen for each day). You can read more about this money-saving ticket on an early post on City-Cost:
Make A Cheap Getaway On The Seishun 18 Ticket
We're not aware of any highway buses making the trip from Tokyo to Atami, and even if there were, with so many convenient and quick train options between the two, taking the bus would likely make little sense.
Driving from Tokyo to Atami
Road trips from might start by getting out of the thick of the city on the Metropolitan Expressway Route 3, eventually turning into the famous Tomei Expressway. Stay on the Tomei until Atsugi and then join the Odawara-Atsugi Road. At Odawara, cross through town to hit the coastline and Route 135. From here drivers will hit the Manazuru Road which will become the Atami-kaigan Expressway to Atami.
Expect the drive to Atami to take up to 2 hours in fairly clear conditions.
Rent-a-car might cost around 10,000 yen for two days with pick up / drop off at the same location in Tokyo.
Using Internet taxi fare calculators turns up fares for a taxi from Tokyo to Atami as being around 30,000 yen.
Getting around Atami
Many people go to Atami to do pretty much the opposite of sightseeing. Still, geographically this is a beautiful part of the world and having access to a car with make Atami a good base of operations from which to explore other parts of the Izu.
Atami itself does have some attractions dotted around the city, many of which will require the use of public transport as they will be two far away to walk.
The Yu-Yu Bus (湯~遊~バス) does a circuit of Atami's main sightseeing spots which include Atami Castle, Marine Spa Atami, and Shinsui Park.
There are 13 departures daily, starting from the bus terminal outside Atami station, between 9:45 and 16:15. A single journey on the Yu-Yu Bus costs 250 yen while a one-day pass costs 700 yen. One-day passes include discounts on admission to some attractions and can be purchased on board or at Tokai Bus Atami Office behind the terminal.
It's also worth noting that pass holders can take local bus lines for destinations included on the Yu-Yu Bus circuit without extra payment.
Train from Atami to Ito, down the coast, take around 25 mins on the JR Ito Line. Fares are 320 yen.
From Ito, Ito Line trains become Izu Kyuko Line trains. Get off at Jogasaki-Kaigan station (580 yen / ~ 20 mins) and make the 30-min walk to the beautiful Jogasaki Coast.
How did you get from Tokyo to Atami and around? How much did it cost? Let us know in the comments.
See our 'How Much | Travel' series for more destinations from Tokyo and beyond ...
How much does it cost to travel from Tokyo to Osaka?
How much does it cost from Tokyo to Shimoda by train?
How much does it cost to travel from Osaka to Fukuoka?
See us on …
Twitter and Facebook: @citycostjapan
Instagram: @city_cost_japan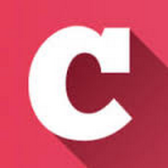 A Q&A and blogging community about life in Japan (plus a load of life-in-Japan stats!). Get your questions answered, share your experience! | Inquiry -> KyodoNewsDigital International Media | Tokyo, Japan | +81 3 6252 6402
---