Apr 10, 2018
Looking at the cost of travel from Tokyo to Shimoda on the Izu Peninsula, an easy and beautiful getaway for travelers based in the Japan capital. Trains from Tokyo station to Izukyu-Shimoda run frequently, coming in a variety of classes, speeds and levels of comfort. Here we look at how much the journey will cost, how long it takes, and what other transport options might be available from Tokyo.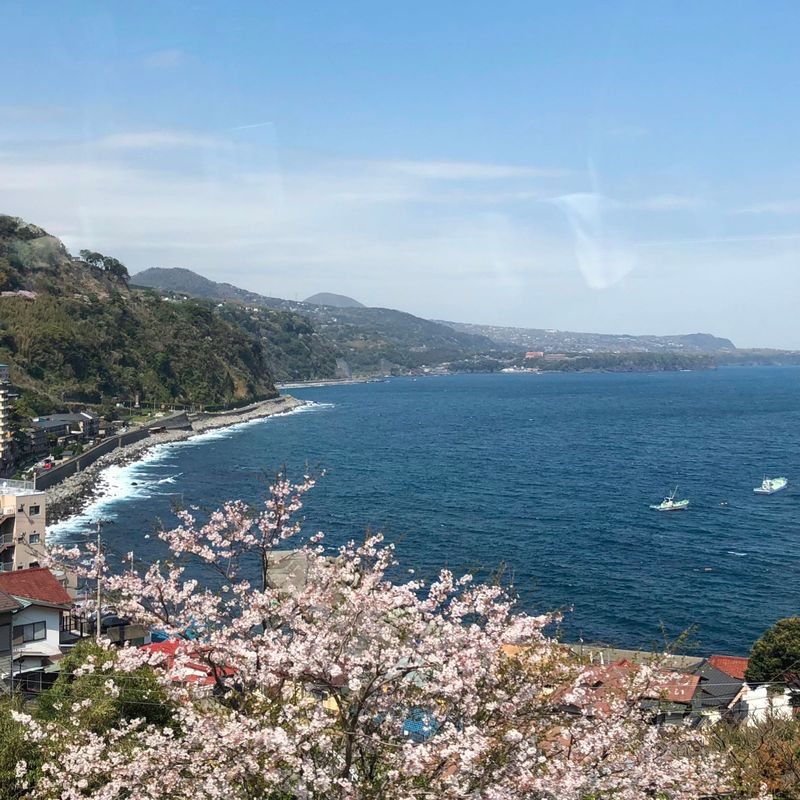 (View from the Super View Odoriko train between Tokyo and Shimoda on the Izu Peninsula)
The mellow vibes of sleepy Shimoda (下田) near the tip of the stunning Izu Peninsula southwest of Tokyo belay the weighty role that this coastal town has played in the history of modern Japan. In brief, Shimoda is the port through which Japan was officially opened up to international trade in the mid nineteenth century by a commander of the U.S. Navy, Commodore Perry. A statue of Perry can still be seen today, located just east of the quaint Perry Road in the southern part of town.
Critical history, old-world streets, and treaty hosting temples and shrines are only a part of Shimoda's gloat. The tip of the Izu is a stunning part of Japan offering verdant hills, secluded white-sand beaches, coastal walks, fish markets, and some of the best surfing Japan. And Shimoda is the base for all of it. And it's only a couple of hours or so by train from Tokyo. Needless to say, in season, Shimoda bustles like it did back in the day. Out of season though, it appears reluctant to get out of bed!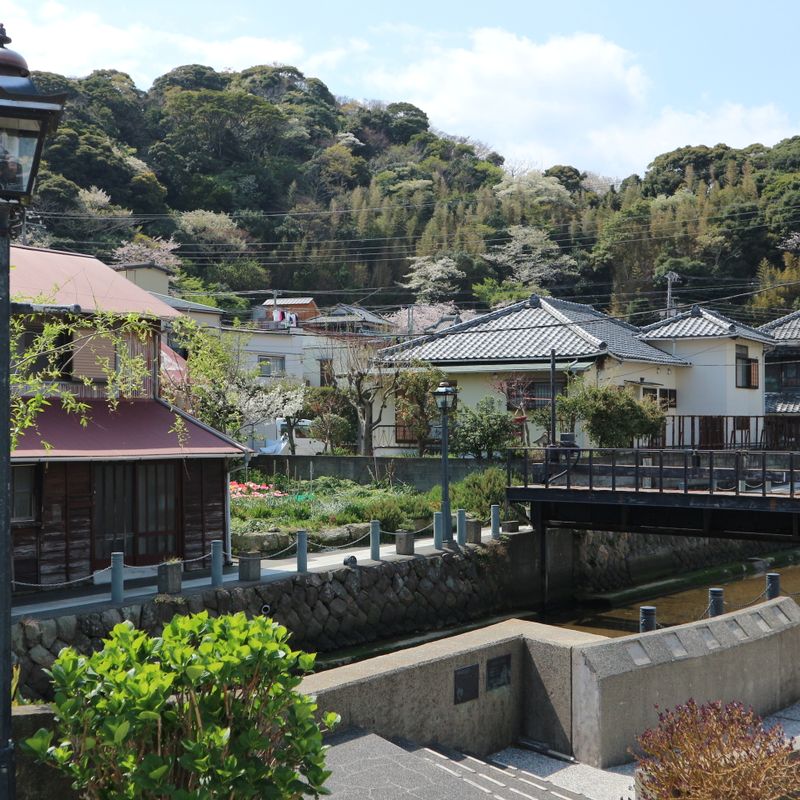 (Perry Road, Shimoda)
Tokyo to Shimoda by train
For most travelers, trains are likely to present the best way of getting from Tokyo to Shimoda. Izukyu-Shimoda station is the last stop on the Izu Kyuko Line from Itō.
Direct trains from Tokyo to Shimoda
Limited-express "Super View" Odoriko trains were designed to plug tourists into the Izu. On the inside, they have the same sort of appearance and services as a Shinkansen, although they move at a far more leisurely pace. They do have wider windows though. Going from Tokyo to Shimoda, try to be on the left for the best views over the ocean.
"Super View" Odoriko make four departures daily from Tokyo station taking around 2.5 hours to get to Izukyu-Shimoda station. Departure points aren't immediately clear as you enter Tokyo station but this is part of the Tokaido Line (orange) with platforms being 9 or 10.
Stops for "Super View" Odoriko trains are as follows:
Tokyo (sometimes Shinagawa), Yokohama, Atami, Ito, Izu-Kogen, Izu-Atagawa, Izu-Inatori, Kawazu, Izukyu-Shimoda
"Super View" Odoriko timetable
| | |
| --- | --- |
| Dept. Tokyo | Arrive Izukyu-Shimoda |
| 10:15 | 13:00 |
| 11:00 | 13:29 |
| 13:00 | 15:42 |
| 14:30 | 17:26 |
How much does it cost?
| | | |
| --- | --- | --- |
| Unreserved | Reserved | Green seat |
| 5,640 | 6,260 | 8,210 |
For return journeys between Shimoda and Tokyo, just double the prices above.
It should also be noted that there are some limited services on regular Odoriko trains and Super View Odoriko trains that depart from Ikebukuro and Shinjuku. See more at the JR East website (English).
After Ito, the Super View Odoriko moves fairly slowly stopping at what seems to be all stations on the way to Shimoda. It's alright though, as this leg of the journey is the most picturesque with views over the ocean below, and sometimes to the island of Oshima on clear days.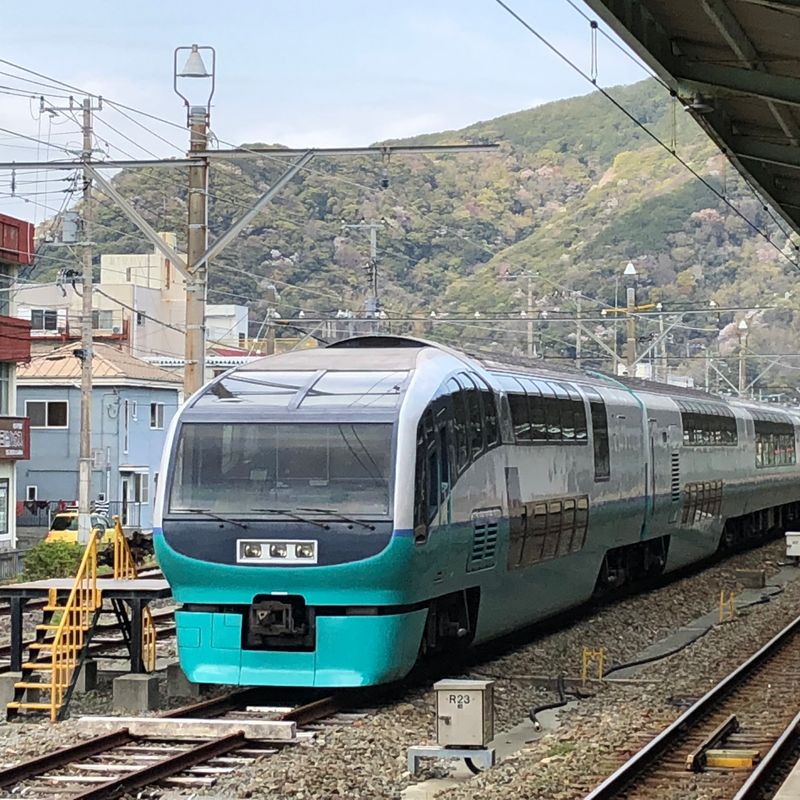 (Super View Odoriko train at rest in Izukyu-Shimoda station)
The quickest way from Tokyo to Shimoda
Those who don't mind changing trains should consider a combination of Shinkansen and Odoriko trains as the quickest way of traveling from Tokyo to Shimoda.
Tokyo to Atami by Shinkansen
Although Atami is serviced by Tokaido Shinkansen trains, it isn't a stop on the fastest Nozomi routes between Tokyo and Osaka. Consequently travelers will have to use Kodama Shinkansen, all of which stop at Atami, or one of the limited Hikari Shinkansen that make the stop. Journey times are around 45 mins.
From Atami, pick up an Odoriko train for the rest of the 75 - 80-min journey to Izukyu-Shimoda.
| | | | |
| --- | --- | --- | --- |
| Train | Unreserved | Reserved | Green seat |
| Shinkansen - Atami | 3,670 | 4,190 | 6,420 |
| Odoriko - Izukyu-Shimoda | 2,860 | 3,480 | 4,400 |
| Total cost | 6,530 | 7,670 | 10,820 |
Time it right with change at Atami and travelers could see journey times from Tokyo to Shimoda reduced to around 130 mins.
The cheapest trains from Tokyo to Shimoda
Using only local trains from Tokyo to Izukyu-Shimoda will see journey times increase to over 3.5 hours. Still, this is very doable for those who are traveling on a budget. Plus, if you're not in a hurry, you take some time out of the trip to have a quick look around Atami, which is where travelers will likely have to change trains.
A possible route is as follows:
TOKYO - (JR Tokaido Line) - ATAMI - (JR Ito Line) - IZUKYU SHIMODA
The cost from Tokyo to Shimoda on these local trains is around 4,000 yen.
Luxury / novelty trains to Shimoda
The Royal Express
On Sept. 1, 2017 the first of Japan's latest luxury trains, The Royal Express, departed Yokohama for Shimoda.
The Royal Express is decked with all the extravagant bells and whistles befitting the name, and even features a library and ball pool for those traveling with kids.
While a number of plans are available for riding on The Royal Express, these basically boil down to one of two experiences -- a two-day plan with an overnight stay in Shimoda (with sightseeing in Ito and Izu-Kogen en route), or a one-way journey between Yokohama and Shimoda with food served.
The cost of overnight plans depend on accommodation selection in Shimoda but look to be around 140,000 yen for two people (shared room at the hotel) and around 190,000 yen if traveling (sleeping) solo.
One-way meal plans are around 25,000 - 35,000 yen.
The Royal Express website (Japanese): https://www.the-royalexpress.jp/
Resort 21 Kurofune (The Black Ship Train)
These "Black Ship Trains" were designed to evoke those "black ships" of Commodore Perry that rocked up in the mid-nineteenth century to bully Japan out of its isolation. While train interiors are decorated to remind travelers of this important time in Japan's history, the main appeal will be the cool seats that sit fronting the windows to give views over the ocean as you travel down the Izu. (How to you feel about traveling sideways?)
The Resort 21 Kurofune trains keep a fairly complex and inconsistent schedule of departures from Atami to Izukyu Shimoda, although there seems to be one or two departures most days of the week.
You can see the timetable for the Resort 21 trains here: http://www.izukyu.co.jp/dennsya/r21/futsu4.pdf
Izu Craile
With services from Odawara to Izukyu Shimoda, the Izu Craile makes stops in Atami, Ito, Izu-Kogen, Izu-Atagawa, Izu-Inatori, Kawazu and Izukyu-Shimoda.
The Izu Craile arguable has more adult feel to it with soft-colored interiors, comfortable seating (some of it facing the windows), a food and drink service, and a rather snazzy exterior. The train has a lounge car.
While Cars 1-3 of the Izu Craile are given over to meal packages, Car 4 can be ridden on regular tickets without need for advanced bookings. Fares from Odawara to Izukyu-Shimoda are 3,570 yen.
The Izu Craile only runs on weekends and national holidays.
Web (Japanese): http://www.jrizu.jp/izucraile/
Notes on train travel between Tokyo and Shimoda
Getting the full details about how much journeys cost and how to book tickets for these luxury / novelty trains to Shimoda can be a frustrating business due to the lack of English-language explanation on official websites.
The JR East Rail Pass is valid for travel on the Izu Kyuko Line but holders of the Japan Rail Pass will have to pay a supplement fare to ride on this line.
When transferring at Atami, especially on a weekend, be warned that Atami station can be quite frenetic. (Female travelers should expect long queues for the toilets here.) That said, apart from the crowds, making transfers is easy enough in this compact station. If you've got the time, there is a free hot-spring foot bath immediately outside the station entrance, open until around 4pm.
In terms of taking the train back from Shimoda to Tokyo, the expat writing this did this journey via a regular Izu Kyuko Line train to Atami and a Shinkansen from there to Tokyo.
As it was a Sunday, I was advised to be at the gates of Izukyu-Shimoda station about 20 mins before departure to be sure that I could get a seat for the 75 - 80-min trip to Atami. Gates at the station open 10 mins before departure. Despite being around midday, I had no trouble at all getting a seat. In fact, the train didn't really fill up until Ito, after which people had to stand for the short hop to Atami.
(Izukyu Line train at the point of boarding for the return from Shimodo to Atami)
Regular trains on the Izu Kyuko Line have a combination of bench seating and pair seating (arranged in fours). Although a little scruffy, trains are comfortable enough so those travelers looking to save a few yen shouldn't feel so bad about missing out on the Super View Odoriko experience.
Buses from Tokyo to Shimoda
At the time of research we were unable to find any bus services operating between Tokyo and Shimoda. Organized tours might be the only option here.
Driving from Tokyo to Shimoda
Once out of the dense Tokyo urban area, driving from the Japan capital to Shimoda along the coast and through the mountains of the Izu to Shimoda must certainly have the romantic "road trip" feel to it. However, highway access is only available as far as Atami, and Shimoda itself only served by two main roads. While this might make for pleasant driving during an off-peak season weekday, it makes for something of a potential nightmare during weekends and emphatically during holidays. Drivers would do well to get a very early start during such times.
Journeys might start by getting out of the thick of Tokyo on the Metropolitan Expressway Route 3 which will eventually become the storied Tomei Expressway. Stay on this until Atsugi where drivers can then join the Odawara-Atsugi Road. At Odawara, cross through town to hit the coastline and Route 135 and then the Manazuru Road becoming the Atami-kaigan Expressway to Atami. After this it's back onto 135 for the long driver along the coast all the way to Shimoda. On a clear enough day, maybe the drive can be done in 3 - 4 hours.
How much does it cost to rent a car in Japan?
Expect the cost of a rent-a-car to be around 15,000 yen for 12 hours to one day, for a basic k-type, with a pick up in Tokyo and a drop off in Shimoda. Picking up / dropping off in separate locations is an expensive business in Japan. This is highlighted when we consider that the same car and the same cost could cover three days of rental if picking up / dropping off at a single, Tokyo location.
Have you ever made the trip from Tokyo to Shimoda? How did you get there? How much did it cost? Let us know in the comments.
See our 'How Much | Travel' series for more destinations from Tokyo and beyond ...
How much does it cost from Tokyo to Yokohama by train
How much does it cost to travel from Osaka to Fukuoka?
Osaka to Kobe and on to Himeji Castle: "how to" and "how much it costs"
See us on ...
Twitter and Facebook: @citycostjapan
Instagram: @city_cost_japan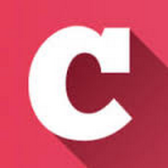 A Q&A and blogging community about life in Japan (plus a load of life-in-Japan stats!). Get your questions answered, share your experience! | Inquiry -> KyodoNewsDigital International Media | Tokyo, Japan | +81 3 6252 6402
---