Aug 7, 2017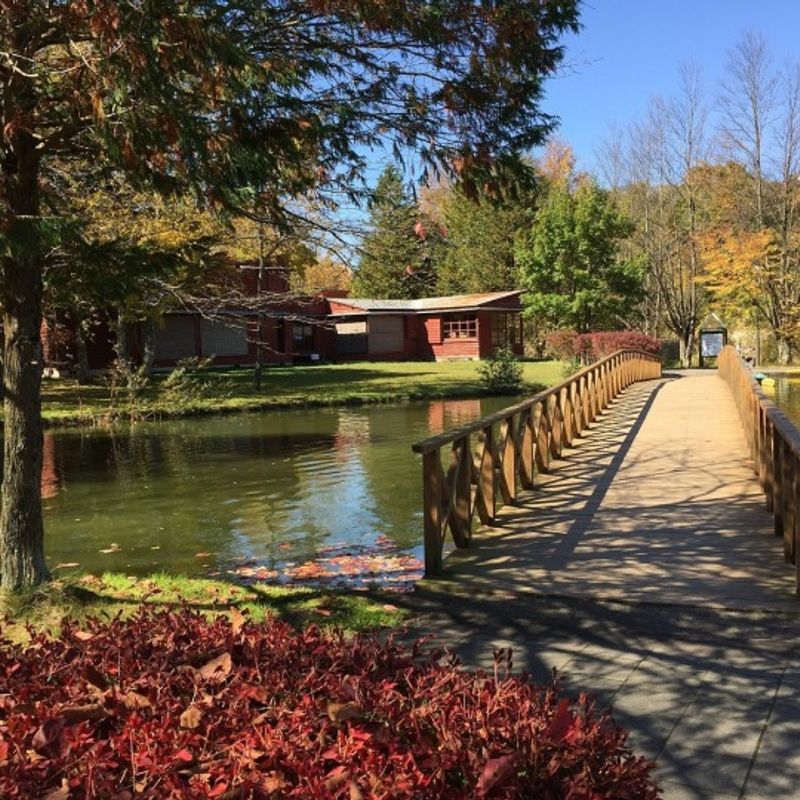 Article updated April 2019 - Nestled in the foothills of Nagano Prefecture, with Mt. Asama as the dominant peak, lies one of the most popular short-break destinations for those who live in Tokyo - Karuizawa (軽井沢). While perhaps not a nationwide sightseeing A-lister along the lines of a Nikko or a Hakone, both of which draw in visitors from all around Japan, Karuizawa is an important resource for people from the Japan capital. One of the joys of a visit to Karuizawa is gawping at the many and splendid second homes that rich folk have built here. In fact, Karuizawa's entire modern history is based on people wanting to get away. It should be no surprise then that getting from Tokyo to Karuizawa is a smooth, if sometimes pricey experience.
The town and its surrounds established themselves as a destination of leisure in the late 1800 hundreds with a little help from some folks from the West. Karauzawa's status as place to get away from it all in the pursuit of leisure has since then received two huge boosts which it still, perhaps rightly, brags about today - the current Emperor of Japan met his wife playing tennis in Karuizawa, and John Lennon and Yoko Ono sought respite here from the glare of paparazzi lenses. The hotel where the pair often stayed can be visited easily from Karuizawa Station - Manpei Hotel. The hotel is just one of myriad attractions and pursuits that are on offer in stately, sophisticated and thoughtful Karuizawa - hiking, golf, cycling, and winter sports are among the more active pursuits while the area's many cute and quaint eateries, coffee shops and bakeries (many with terraces) make for great places to kick back and enjoy the air. And what air. If you've ever laboured under the humidity of a Japanese summer, you'll appreciate the virtues of Karuizawa's low Alpine climate. Befitting the town's popularity it can also boast of one of the best outlet shopping malls in Japan - the Karuizawa Prince Shopping Plaza.
Compared to Nikko or Hakone, the Karuizawa experience is much more streamline and it's pretty easy to visit the town as a day trip from Tokyo. That said, Karuizawa is more than just the outlet mall and the town center. Further exploration rewards with the chance to get out into nature, and local trains and buses are on hand to take visitors to some of the region's quieter spots.
Karuizawa is roughly 100 km northwest of downtown Tokyo.
Tokyo to Karuizawa by Shinkansen bullet train
How much does it cost? Between 5,000 - 12,000 yen (one way)

Without doubt, the easiest, fastest and smoothest way to get from Tokyo to Karuizawa is by Shinkansen bullet train. The hub for all transportation options in the region is Karuizawa Station which lies on the Hokuriku Shinkansen route between Tokyo and Kanazawa. Direct options between Tokyo and Karuizawa are the Asama and Hakutata trains.
Costs and journey times below ...
Station
Unreserved seat
Reserved seat
Green seat
Gran class
Time (mins)
Tokyo
5,390
6,110
7,450

12,590

(Hakutata)

10,540


(Asama)

~ 65 - 70
Ueno
5,180
5,900
7,240

12,380

(Hakutata)

10,330


(Asama)

~ 60 - 65
Omiya
4,530
5,250
6,590

11,730

(Hakutata)

9,680

(Asama)

~ 40 - 50
*NB - We realise that Omiya is in Saitama, not Tokyo
If access to Ueno or Omiya Stations is easier, then travelers to Karuizawa can shave a few hundred yen off Shinkansen costs. There are no "return ticket specials" when it comes to the Shinkansen so the cost of a Tokyo - Karuizawa return trip is just double the above.
The above services are covered by the Japan Rail Pass
First train from Tokyo Station to Karuizawa: 6:28am - arrives 7:34am
Last train from Karuizawa to Tokyo Station: 22:18 - arrives Tokyo Station - 23:24)
Local trains from Tokyo to Karuizawa
Actually there seem to be no sensible options for travel between Tokyo and Karuizawa using local trains alone. Costs come out at between 6,000 - 11,000 yen with circuitous journey times between six to eight hours. Given that Karuizawa is only around 100 km from Tokyo this doesn't even seem to be a sensible choice for using the Seishun 18 Kippu.

However, a combination of local trains and local bus to Karuizawa can reduce transport costs at journey times that aren't totally unreasonable. An example of such a route can be seen below ...
TOKYO - (JR Takasaki Line) - TAKASAKI - (JR Shinetsu Line) - YOKOKAWA - (JR bus) - KARUIZAWA
Fares: from 2,780 yen (roughly half the price of the Shinkansen)
Journey times: 2 hrs 15 mins (depending on transfer times)
So we can see that the last leg of the journey from Yokokawa to Karuizawa requires the use of a bus, the journey time of which is around 35 mins. The Japan Rail Pass can be used on JR Buses but not on "express bus" routes.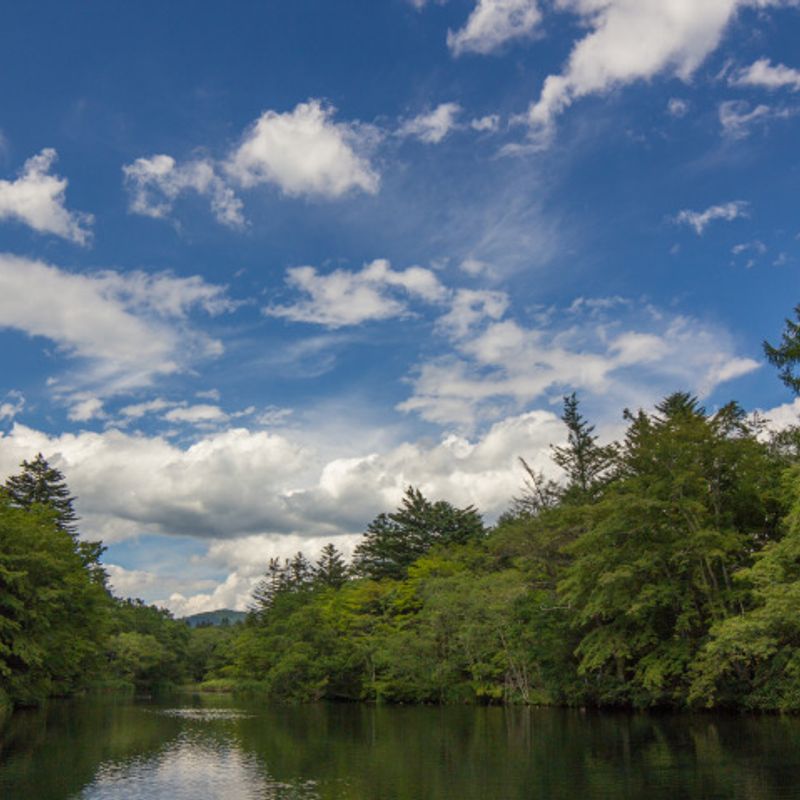 Travel passes that cover Tokyo to Karuizawa
We mentioned already that the Japan Rail Pass can be used for Shinkansen from Tokyo to Karuizawa but there are a number of other passes available that sometimes, from their name, might not seem like passes that would cover the Karuizawa area. Out of these passes, only the JR TOKYO Wide Pass can be used by foreign residents of Japan, the others are for those who hold the visa status, "Temporary Visitor". We detail these passes below along with how much they cost ...
Pass type
Prices (Yen)
Period of validity
Notes
Adult 10,000 / Child 5,000
3 days

Not valid for JR buses / Looks like it covers unreserved seating only


Adult 18,000 / Child 9,000 (cheaper if bought

overseas)

Any 5 days within 14 days of being issued

(including issue day)

Not valid for JR buses

Adult 20,000 / Child 10,000

(cheaper if bought overseas)

Any 5 days within 14 days of being issued (including issue day)
Not valid for JR buses

Adult 27,000 yen / Child 13,500 yen

(cheaper if bought overseas)

Any 6 days within 14 days of being issued (including issue day)
Not valid for JR buses
Not valid for Green seats and Gran class
*NB - all of the above passes require proof of passport at the time of purchase
Looking at these travel pass options, the JR TOKYO Wide Pass looks to be quite sensible. Two nights in Karuizawa is more than enough and even if you were just staying for one night, at 10,000 yen it covers you return journey by Shinkansen.
Buses from Tokyo to Karuizawa
Through online booking bus-booking portal highwaybus.com (by Keio Dentetsu Bus) we found services between Shibuya and Karuizawa. Three services per day between 8:20 - 10:20. These buses terminate at Kusatsu Onsen. Pick up is outside Shibuya Mark City.

Fares: ~ 3,000 yen
Journey times: ~ 3 hours
With Japan Bus Online we found services from Tokyo's Ikebukuro Station (East Exit) to Karuizawa Station. Around seven departures per day mostly in the morning from 7:15 although there is a single evening departure at 18:50. The bus company is Chikuma Line. The same service also departs Shinjuku's Busta terminal -- one a day at 6:45 am.
Fares between 1,500 - 3,700 yen
Journey times: ~ 3 hours
Chikuma Line also runs a service from Tachikawa Station in Tokyo to Karuizawa Station. One a day departing at 7:50 am and arriving at 10:50 am. Fares between 2,100 - 3,500 yen.
Our usual "go to" for bus bookings, WILLER, didn't appear to have any services to Karuizawa (at least not on the dates we selected).
Tokyo to Karuizawa by taxi
Using taxi fare finders we were quoted costs from Tokyo Station to Karuizawa Station by taxi of around 50,000 yen.

Driving from Tokyo to Karuizawa
It looks like the most convenient course to take when driving from Tokyo to Karuizawa is to first head out to Nerima-ku where you can join the Kan-etsu Expressway (Oizumi Interchange / 大泉). This takes drivers most of the way, changing onto the Josjhinetsu Expressway around Fujioka. On the outskirts of Karuizawa exit the expressway at Usui Karuizawa Interchange (碓氷軽井沢) within 10 km of Karuizawa Station. Using the Nippon Expressway Company site (NEXCO) we calculated highway tolls for the journey above to be around 3,600 yen. Journey times are around 1 hr 30 mins.

Rent-a-cars are a popular option for getting around the greater Karuizawa area as some attractions are quite spread out. There are agencies around the station. Renting a car from from Tokyo with a Karuizawa drop off makes little sense for this kind of trip. Better (and much cheaper) to return the car from where you collected it. Budget between 15,000 - 20,000 yen for a basic k-car for a period of three days.
Getting around Karuizawa - costs
Karuizawa Station is around 1 km south from the center of town.

Honestly, one of the finest pleasures available to the Karuizawa visitor is renting a bicycle and taking in the sights on two wheels. Many of the roads around here are quiet, taking in forested areas where the smell of green invigorates. For a mountainous area the conditions are mostly easy going and many cyclists opt for a cheap mamachari to get around. Most sightseeing spots come with places to park up the bike. Rental is from 500 yen a day for a mamachari. Maybe around 1,000 yen a day for something higher spec! Most hotels and accommodation options have bikes to rent. There are many bike rentals around Karuizawa Station.
Getting around Karuizawa by bike will cover the main sights so one shouldn't feel like having missed out if you don't make use of trains or buses during a stay.
For such a popular place, English-language information about buses for getting around Karuizawa is poor. Bus transportation around the area will likely come from Seibu Kanko Bus (西武観光バス) and Kusakaru Kotsu Bus (草軽交通バス). The latter does have a bit of a fare table and map with a smattering of English available through which you might be able to figure things out.
Fares (in yen) from Karuizawa Station ..

| | |
| --- | --- |
| Kyu-Karuizawa | 160 |
| Mikasa (for the Mikasa Hotel) | 270 |
| Shiraito Waterfall | 710 |
| Kitakaruizawa | 1190 |
| Kusatsu Onsen | 2200 |
If one was to take in Kyu-Karuizawa, the Mikasa Hotel, and Shiraito Waterfall in succession the total cost of the bus would be 710 yen (one way).
Kyu-Karuizawa is essentially the town center, at least that for tourism. The main street here is hive of activity full of quint shops, souvenir sellers, bakeries, cafes and restaurants. One can access Kyu-Karuizawa on foot from Karuizawa Station in about 30 mins. Alternatively, if you're renting a bike from the station you'll be here in no time at all.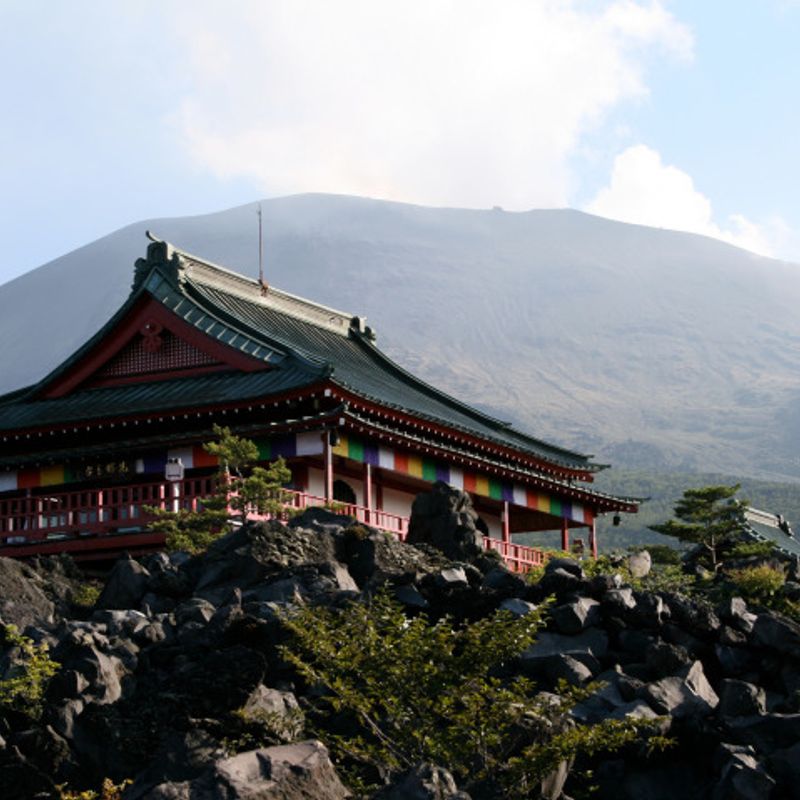 (Fine views of Mt. Asama await from Onioshidashi Park)
For the most up-close-and-personal views of Mt. Asama without doing any hiking, head to the view point at Onioshidashi Park. From Karuizawa Station the Seibu Kankou Bus (西武観光バス 軽- which runs between Karuizawa Station (North Exit) and Kusatsu Onsen) makes stops at the park. The journey time is around 40 mins. Fares - 1,210 yen.
This is a PDF of the bus timetable (Japanese) with fares
Bus timetable in English (no fares listed)
Seibu Kanko Bus also offers the "Karuizawa Onioshidashi Park Nori Houdai Kippu (軽井沢鬼押出し園乗り放題きっぷ)". For 1,980 yen this two-day ticket includes return transport by highway bus from Tokyo to the Karuizawa region, and a kind of "hop on, hop off" bus riding situation on the Seibu Kanko routes in Karuizawa, which obviously include Onioshidashi Park. At the time of updating this article the Seibu website regarding this ticket seemed to be unresponsive, however the ticket is listed on the PDF above which says it is available to purchase on board the buses.
Another center of activity (although far more relaxed) is Naka-Karuizawa. It's possible to cycle between this station and Karuizawa (it's only about 3 km as the crow flies). Alternatively the train from Karuizawa Station to Nakakaruizawa (Shinano Railways, Shinano Line) only takes 4 mins but costs and expensive 230 yen.
The outlet mall in Karuizawa is just a stone's throw from the south exit of Karuizawa Station. Even laden with heavy shopping it's and easy walk.
Another option for getting around the area is the Karuizawa Free Pass. As with many things related to transport around Karuizawa, information in English is hard to come by. Translating from Japanese then, the Karuizawa Free Pass is a hop-on-hop-off style operation using the Shinano Railway between Karuizawa and Komoro as well as buses in the Karuizawa area. There are one-day and two-day passes available (2,500 yen and 3,600 yen respectively).
The pass can be purchased at Karuizawa, Naka-Karuizawa, Miyota, and Komoro train stations. The pass is run by Shinano Railways. Here's the page in Japanese.
Ever been to Karuizawa? How did you get there from Tokyo? How much did it cost and what kind of budget (time and money) do think travelers need for Karuizawa? Let us know in the comments.
*This article was updated in April 2019
See our 'How Much | Travel' series for more destinations from Tokyo and beyond
See us on ...
Twitter and Facebook: @citycostjapan
Instagram: city_cost_japan
Images
Lake - Ignat Gorazd Flickr License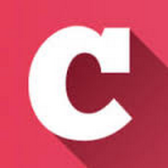 A Q&A and blogging community about life in Japan (plus a load of life-in-Japan stats!). Get your questions answered, share your experience! | Inquiry -> KyodoNewsDigital International Media | Tokyo, Japan | +81 3 6252 6402
---