May 29, 2018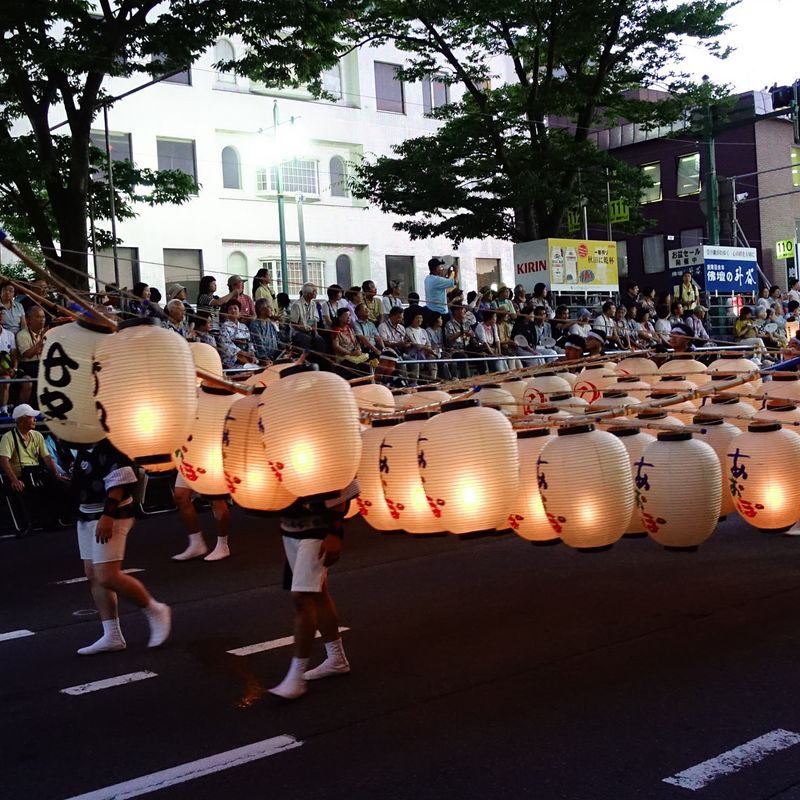 Fronting the Sea of Japan in northwestern Honshu, mountainous Akita Prefecture is an area abundant in nature where the purity of the environment and a cold climate, many in Japan say, are responsible for the phrase "Akita bijin" -- Akita beauty -- and the region's reputation as being home to the most beautiful women in Japan or least those that subscribe to the porcelain-skin interpretation of that.
In reality, the term "Akita bijin" is little more than a marketing tool today (and one that might be said to place an unjust burden on the female half of the population). But the beauty of Akita's geography should be without question, decorating a region where between mountains and sea lie rustic hot spring resorts, forests, and the delightful center of samurai culture, Kakunodate.
The capital of the prefecture is Akita City which sits on the coast roughly equidistant from northernmost and southernmost points of the prefecture. Akita (City) is served by the Akita Shinkansen Line from Tokyo. In this breakdown of how much it costs to get from Tokyo to Akita prices / fares are listed in Japanese Yen and reflect bookings made around one month prior to departure, online directly with the transport provider in most cases.
Tokyo to Akita by Shinkansen
Bullet trains from Tokyo to Akita run on the Akita Shinkansen Line. The line is served by but one choice of train -- the Komachi.
Seating on Komachi trains is either "reserved" or "green seat." There is no "unreserved" option. The journey time is around 220 - 230 mins.
Akita Shinkansen costs based on seat type from Tokyo Station:
| | |
| --- | --- |
| Reserved seat | Green seat |
| 17,800 | 21,020 |
*Return fares will simply be double those above

Earliest departure from Tokyo Station - 6:32 - arrives 10:24
Last departure from Tokyo Station - 20:16 - arrives 23:53
Earliest departure from Akita - 6:08 - arrives 9:47
Last departure from Akita - 7:16 - arrives 11:04
While there are also a number of transfer option available on journeys between Tokyo and Akita, they appear to make little sense, either being more expensive than the Akita Shinkansen or far more expensive in terms of time (with little savings to be made in terms of cost).
Express, rapid, local trains from Tokyo to Akita
Savings can be made by taking a combination of express, rapid and local trains from Tokyo to Akita, however travelers will be look at journey times of over 11 hours and up to 10 transfers.
How much does it cost? 10,000 - 12,000 yen
In most cases traveling from Tokyo to Akita in this way would emphatically not be worth it. However, such a journey could be completed using the Seishun 18 Kippu (青春18きっぷ), a seasonal deal which enables a kind of all-you-can-travel buffet on Japan's local trains over 5 days working out at 2,730 yen per day. For more details about the Seishun 18 Kippu see an earlier post here on City-Cost:
Make A Cheap Getaway On The Seishun 18 Ticket
The JR East Pass (Tohoku area) covers journeys on the Akita Shinkansen from Tokyo. Given that returns between Tokyo and Akita on the Shinkansen cost over 35,000 yen this pass (valid for use on 5 days within 14 days of purchase) might make sense for some travelers with a cost (in Japan) of 20,000 yen.
As of June 1, 2018 the JR East Pass (Tohoku area) will also be valid on JR buses (excluding highway buses and some other services) in the area. You can learn more about this coverage here at the JR page.
Flights from Tokyo to Akita
The city of Akita is served by Akita Airport (AXT) located around 15 km southeast of downtown Akita. The airport links the region with Tokyo, Osaka (Itami), Nagoya (Chubu Centrair International Airport), Sapporo (New Chitose Airport), and Seoul (South Korea).
Flights from Tokyo to Akita depart from Haneda Airport / HND (aka Tokyo International Airport) and are handled by flag carriers ANA (All Nippon Airways) and JAL (Japan Airlines). At the time of writing there were no budgets airlines (or LCCs) offering flights between Tokyo and Akita.

How long does it take to fly from Tokyo to Akita? ~ 1 hour.
Cost of flights from Tokyo to Aikta
Flights from Haneda Airport to Akita Airport.
Type
Return
One way
Flex Fare
55,780
27,890
49,780
24,890
Basic Fare
31,980
15,990
Value Fare
31,580
13,790
Premium
Flex Fare
65,780
32,890
Premium
Basic Fare
45,780
22,990
Premium
Value Fare
37,580
18,790
Flights from Haneda Airport to Akita Airport.
| | | |
| --- | --- | --- |
| Type | Return | One way |
| Economy | 27,580 | 13,790 |
| Class J | 31,480 | 16,690 |
Access to / from Akita Airport is probably best done by limousine bus. Akita Chuokotsu (秋田中央交換) operate the Akita Airport Limousine Bus service with connections to Akita Station taking around 30 mins. Adult fares to the station are 930 yen.
The nearest train station (Wada) is around 4 km north of the airport.
Highway bus from Tokyo to Akita
Japan's highway buses present the cheapest way to travel from Tokyo to Akita. Expect journey times of around 10 hours with the majority of departures being from Shinjuku (Busta).
WILLER is ever an easy source of English-language information and booking forms for highway buses in Japan. An overnight journey from Tokyo (Shinjuku) to Akita (station) on a Willer Express departs around 22:00 and arrives before 8:00. Costs for a RELAX[NEW] seat are 5,600 yen.
The Tokyo-Akita Flora Liner is a highway bus service departing the Hyatt Regency Hotel, Shinjuku Station West Exit, and Shinjuku (Busta) (as well as Omiya Station, Saitama). The services offers more luxury than the Willer Express with rows of three separated seats. Costs to Akita (station) are 9,500 yen.
Driving from Tokyo to Akita
Save at least seven hours for the drive from Tokyo to Akita. Heading out of the capital the goal is to get on the Tohoku Expressway. It depends on where one is starting from, of course, but this might best be achieved by accessing the Metropolitan Expressway Kawaguchi Route first and joining the Tohoku Expressway at Kohoku in Tokyo's Adachi ward.
Stay on the Tohoku Expressway for over 450 km before joining the Akita Expressway at Kitakami in Iwate Prefecture. The Akita Expressway passes Akita Station which is about 3 km west of the expressway. Get off a Akita Chuo Junction (秋田中央) and follow Route 62 right up to the station.
Tolls for the drive from Tokyo to Akita might come in at around 13,000 yen. This is according to the Nippon Expressway Company Limited (NEXCO), the people who manage and maintain most of Japan's highways. Route searches are possible with NEXCO but will have to be conducted in Japanese.
How much does it cost to rent a car in Japan?
Expect costs for a simple "k car" vehicle with a pick up in Tokyo and a drop off in Akita to be around 30,000 - 40,000 yen. It's expensive to pick up / drop off rent-a-cars in Japan at different locations. Depending of length of stay in Akita it may work out cheaper for travelers to keep the car and drive it back to Tokyo. For example, the same "k car" with a pick up / drop off in Tokyo might cost around 20,000 - 25,000 yen for four days.
Experienced Japan traveler? Do you have your own answer to the question, "How much does it cost to travel from Tokyo to Akita?". Let us know in the comments below.
See our 'How Much | Travel' series for more destinations from Tokyo and beyond ...
How much does it cost to travel from Tokyo to Osaka?
How much does it cost to travel from Tokyo to Aomori?
How much does it cost to travel from Osaka to Kyoto?
See us on ...
Twitter and Facebook: @citycostjapan
Instagram: @city_cost_japan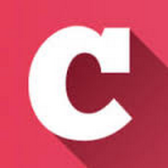 A Q&A and blogging community about life in Japan (plus a load of life-in-Japan stats!). Get your questions answered, share your experience! | Inquiry -> KyodoNewsDigital International Media | Tokyo, Japan | +81 3 6252 6402
---