May 4, 2017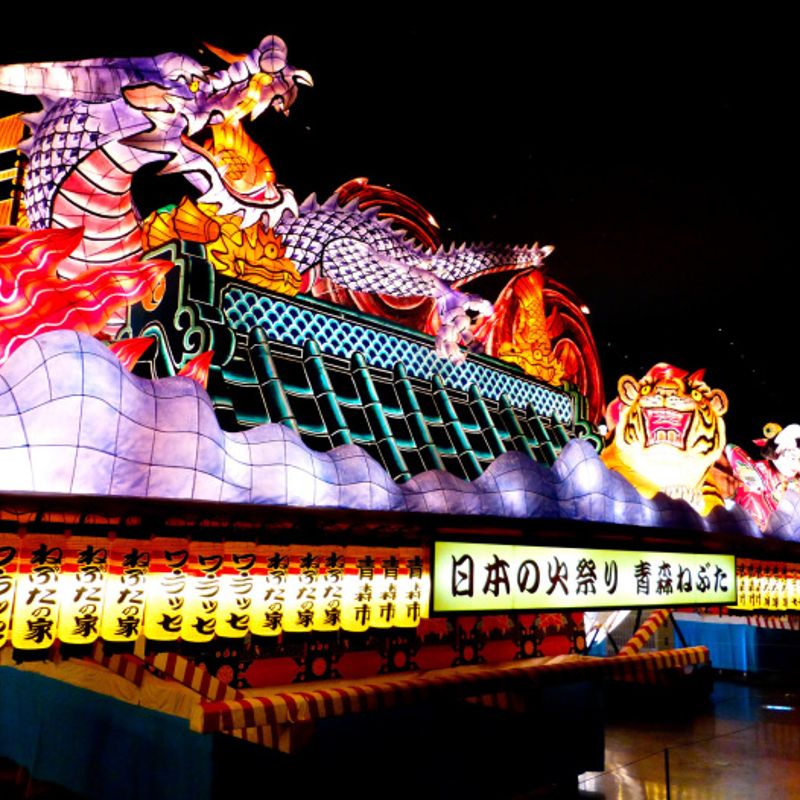 Aomori City is the last sizeable urban bastion of Japan's main island Honshu, before the waters of the Tsugaru Straits separate the island from Hokkaido to the north. The city is the capital of the prefecture of the same name. Nature rules in these parts, with Aomori Prefecture home to a number of quasi-national parks as well as the world's largest forest of virgin beech trees. The forest covers part of the Shirakami Mountains and has been designated a World Heritage Site. The city of Aomori is host to one of Japan's most celebrated (in both senses of the word) festivals, Aomori Nebuta or the Aomori Nebuta Festival, who's float has been the subject of many a promotional image for tourism in Japan. Aomori Nebuta is held annually in early August. As a transport hub, Aomori is probably best know as a departure point for ferries setting said to the popular tourist city of Hakodate on Hokkaido. There are a number of transport options available from Tokyo to Aomori. In terms of how much they cost, without question, buses are the cheapest way to travel. (All costs and fares listed in Japanese Yen)
Shinkansen to Aomori
Tōhoku Shinkansen run services between Tokyo Station and Shin-Aomori Station. The latter is around 3 km from Aomori Station on the JR Ou Line. Trains between the two take 6 mins. Fares are 190 yen.
From Tokyo to Shin-Aomori take Tōhoku Shinkansen Hayabusa trains. There is no 'unreserved seat' option on Hayabusa trains. Journey times are around 3 hrs 20 mins.
Fares
| | | |
| --- | --- | --- |
| Reserved seat | Green seat | Gran class |
| 17,350 | 21,970 | 27,110 |
The Japan Rail Pass is now valid for use on Tōhoku Shinkansen Hayabusa trains, although use of 'Gran class' seats will incur extra charges.
NB* - Komachi trains (Akita Shinkansen) and Yamabiko trains (Tōhoku Shinkansen) only go as far as Morioka, from where travellers are required to take local trains to Aomori. Using this combination of trains all the way from Tokyo to Aomori is actually more costly than taking a Hayabusa directly.
For a return journey to Tokyo Station just double the above fares. (The are no special 'return' rates).
Taking any train other than a Shinkansen from Tokyo to Aomori would mean making a journey epic in scale. Doing so could reduce travel costs to around 14,000 yen. However, journey times could increase to around 15 hrs. Not a good cost performance. Using the seasonal Seishun 18 Kippu could open up the journey for adventurous Japan travellers. This ticket allows for unlimited travel on regular trains over a one-day period for 2,370 yen. Learn more about this ticket on a previous post here on City-Cost.
Flights to Aomori
Aomori Airport (AOJ) lies just over 10 km south-west of Aomori Station. From Tokyo, Aomori Airport is serviced by Japan Airlines (JAL) which operate flights out of Haneda Airport (HND). The journey takes around 1 hr 15 mins.
An example of the fares.

| | | | |
| --- | --- | --- | --- |
| One way | One way J Class charge | Return | Return J Class charge |
| from ~ 15,000 | ~ 16,000 - ~ 22,000 | from ~ 30,000 | ~ 32,000 - ~ 43,600 |
(All the above fares include taxes and surcharges)
From Aomori Airport to Aomori Station
JR Bus Tōhoku run services between the two. From the airport fares are to be paid as your alight the bus at Aomori Station. Journeys are around 35 mins / 700 yen. Heading the other way, buy tickets from the JR bus ticket desk.
Buses to Aomori




Konan Bus operate three night services and one daytime service from Tokyo to Aomori Station.
Konan Bus website is in Japanese only. When making online reservations we were taken to online booking site, highwaybus.com.
Service name
Type
Departs from
Time
Cost
津軽号 (Tsugaru-gou)
Night

Tokyo Station (Yaesu South Exit)

Busta Shinjuku

10 hrs +
from 8,000
パンダ号 (Panda-gou)
Night
Ueno Station
10 hrs +
4,000 - 6,500
えんぶり号 (Enburi-gou)
Night
Shinjuku Busta
~ 12 hrs
6,000 - 7,000

スカイ号 (Sky-gou)
Day
Ueno Station
~ 11 hrs
4,000 - 6,500
(Some costs dependent on departure date)
Service name
Type
Departs from
Time
Cost

ラ・フォーレ号

(La Fore-gou)

Night

Tokyo Station

(Yaesu South Exit)

~ 9 hrs 30 mins
6,500 - 10,500
(Costs dependent on season)
Through Willer Travel (aka Willer Express) it's possible to book buses all the way through to Aomori Port (for ferries to Hakodate).
Departures are from Tokyo Disneyland and Busta Shinjuku. Journey times to Aomori Port (including stops at Aomori Station) are around 12 hrs.
Examples of seats and fares
| | |
| --- | --- |
| RELAX[NEW] | 4,850 |
| RELAX[NEW](2seats) | 6,700 |
| Comodo | 7,400 |
Driving to Aomori
It could be a pretty sensational drive all the way to Aomori from Tokyo. The nearest highway junction to Aomori Station is Aomori Chuo (青森中央), about 3 km south of the station.
We researched driving times and how much it costs to drive from Tokyo to Aomori via NEXCO (Nippon Expressway Company Limited), the organisation responsible for Japan's highways. This can only be done in Japanese.
Journey times - ~ 8 hrs 30 mins (from junction to junction)
Toll fees - ~ 15,000 yen
In Japan, it can be an expensive business using a rent-a-car where the pick up / drop off points differ. We were given a quote of around 55,000 yen for a kei car to pick up in Tokyo and drop off at Aomori Station over a 12-hour period. By contrast, renting the same car for a period of three days with a pick up / drop off from the same location in Tokyo came in at around 20,000 yen.
Do you know any other ways to make the journey from Tokyo to Aomori? Share your transportation tips and how much they might cost in the comments.
See our 'How Much | Travel' series for more destinations from Tokyo and beyond.
The cost of a day's travel in Tokyo
See us on ...
Twitter: @City_Cost_Japan
Facebook: @citycostjapan
Image:
Herry Lawford Flickr License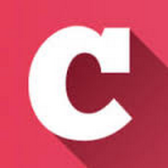 A Q&A and blogging community about life in Japan (plus a load of life-in-Japan stats!). Get your questions answered, share your experience! | Inquiry -> KyodoNewsDigital International Media | Tokyo, Japan | +81 3 6252 6402
---