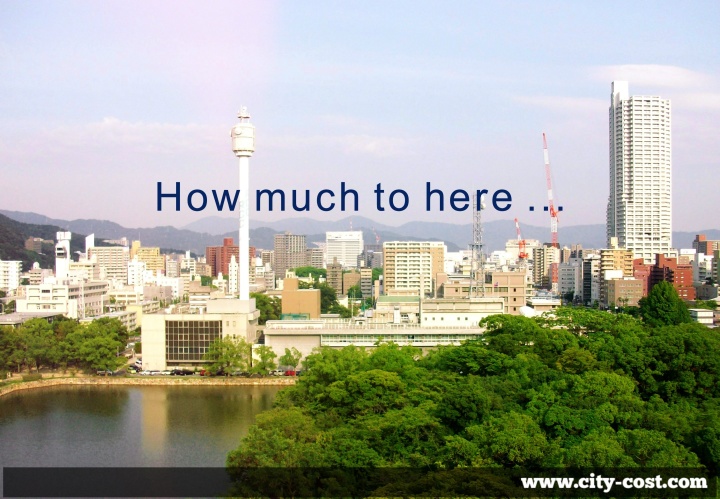 Hiroshima, the last economic bastion of Japan's East Coast commercial/industrial highway. Beyond here, we leave the island of Honshu and cross the Inland Sea over to Kyushu.
A lot has been written about Hiroshima's tragic past, its emergence from which is nothing short of remarkable. It is now one of Japan's most vibrant and attractive cities, as well as being an important place for business and commerce. So, how much does it cost to get there from Tokyo?
Flights
Prices here are based on booking one month before departure.
Most departures from Tokyo will use Haneda Airport. Hiroshima is serviced by Hiroshima Airport (HIJ).
The flight time between Tokyo and Hiroshima is around 1 hrs 30 mins.
Low Cost Carriers - The only LCC we could find flying between Tokyo and Hiroshima was joint Japan/China venture SPRING JAPAN. Flights are operated from Tokyo's Narita Airport.
Fares (one way / return): 4,530 - 7,360 yen / 9,060 - 14,720 yen
Flag Carriers - ANA and JAL operate services between Tokyo's Narita Airport (ANA only) and Haneda Airports (ANA and JAL), and Hiroshima Airport.
Fares (one way/round trip) (all taxes/surcharges included)
ANA (from Haneda) - A lot to choose from, with negligible price differences between weekdays and weekends …
Economy - 34,890 yen / 61,380 yen
Business Kippu - 21,890 yen / 43,780 yen (ANA card members)
Tokuwari - 15,590 yen / 31,180 yen
Tabawari28 - 13,090 yen / 26,180 yen
Premium - 41,090 yen / 82,180 yen
Premium Tokuwari - 27,290 yen / 54,180 yen
Premium Tabiwari28 - 24,190 yen / 48,380 yen
At the time of writing, there were limited flights with ANA from Narita, and prices were just about the same.
JAL - Cheaper. Easier/limited seating choice …
Economy - Fares from 13,090 yen / 26,180 yen
Class J - Between 1,500 to 9,500yen extra
From Hiroshima Airport into the city, buses take 45 - 55 mins. Fares are 1,340 yen.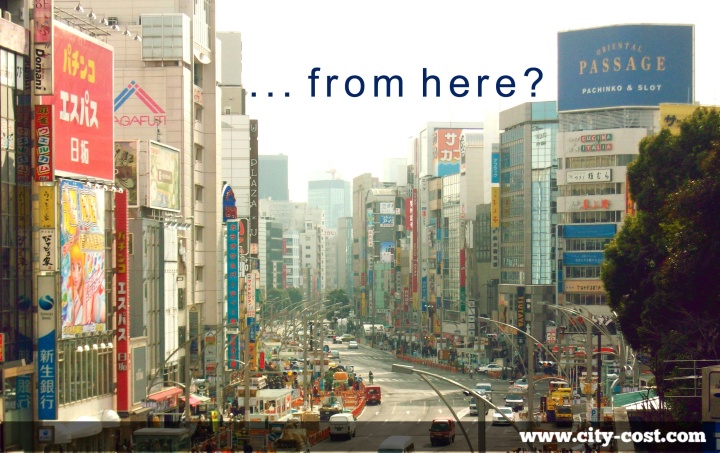 Shinkansen
At this kind of distance the choice between flying or the Shinkansen becomes harder to make.
The JR Tōkaidō Shinkansen has services between Tokyo (depart Tokyo Station) and Shin-Osaka (Station) but Nozomi trains will continue on to Hiroshima.
Nozomi (~ 4 hrs)
Unreserved seat (18,040 yen) / Reserved seat (19,080 yen) / Green seat (26,210 yen)
Another option would be to take the Tōkaidō Shinkansen to Shin-Osaka, and change there onto the Sakura Shinkansen to Hiroshima. Costs are not much different ...
Unreserved seat (18,040 yen) / Reserved seat (18,870 yen) / Green seat (26,000 yen)
Buy a reserved seat ticket if traveling during pre/post work rush times. If you've the money, maybe the Green seats will help to make the 4 hour journey more comfortable.
Keep an eye out for, the Platt Kodama (ぷらっとこだま). This plan can save 2,000 yen on fares for the Kodama Shinkansen down to Shin-Osaka where you could then change to the Sakura Shinkansen for Hiroshima. Tickets available from JR Tokai Tours offices.
How much does it cost to get back? No 'return' fares here, so just double the price of getting there.
The Japan Rail Pass is valid for Hikari and Kodama trains as far as Shin-Osaka. Not Nozomi trains. It's also valid for the Sakura Shinkansen.
Bus
Buses between Tokyo and Hiroshima take 12 - 15 hrs (overnight). In Tokyo, the largest number of services depart from Shinjuku Station. In Hiroshima many buses arrive/depart at JR Hiroshima Station.
One way fares are in the 5,400 - 10,000 yen range. At this kind of distance, services are more limited. Book in advance if you want as much comfort as possible.
Arguably the easiest service to make use of for English speakers is Willer Express.
Fares (one way, based on bus/seat type)
RELAX - from 6,450 yen
RELAXWIDE - from 8,700 yen
In Japanese, websites like BUSReserve.JP can get ticket prices down.
Night bus booking sites Bus-Channel can get you started in English, but ultimately you'll be directed to Japanese language sites when making bookings.
Other Services
For about 20,000 yen + you could get between Tokyo and Hiroshima on trains other than Shinkansen. It will take over 14 hours and given that the bus can get you there in the same sort of time for 5,000 + yen, local trains can't be recommended. During holiday periods, tight budgets and those up for an adventure might make use of the Seishun 18 Kippu/青春18切符
which could see you travel as far as you can on local trains for as little as 2,370 yen. Check out our earlier article about this ticket here.
If driving, expect to pay ~ 16,000 yen in highway tolls (source: NEXCO). The drive takes about 9 hrs provided you don't get lost. How much does it cost to rent a car? NIPPON Rent-A-Car has 'subcompact' cars, available for around 7,000 yen for up to 12 hrs.
If you've your own answers to the question, How much does it costs to travel from Tokyo to Hiroshima?, we'd love to hear them. Drop your comments and questions below.
Twitter: City_Cost_Japan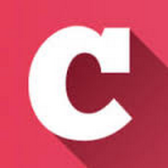 A Q&A and blogging community about life in Japan (plus a load of life-in-Japan stats!). Get your questions answered, share your experience! Twitter : @city_cost_japan | Inquiry -> KyodoNewsDigital International Media | Tokyo, Japan | +81 3 6252 6402