Jan 6, 2017
The world is getting narrower in the sense that people are celebrating festivals borrowed from any culture and religion. Japan never ceases to amaze me when it comes to anything ; food, life, culture, technology and what not. The same applied when it came to celebrating Christmas in Japan. Christmas in Japan this year was no less fun than celebrating in any countries where Christmas is celebrated for holy and religious regions. Illuminations, Christmas trees, sales in the stores and colorful Christmas cakes were totally up to the mark with the Christmas I celebrated in Canada last year. The excitement of children held no bound when it came to expecting gifts under the Christmas trees. Cute little kids were no less happy while posing for pictures in the malls with those jingle bells, red bows and decorations up in the tree. If you celebrate Christmas in your country and you happen to be in Japan during a Christmas, you might still miss the family and friends part, but Japan will serve its best in all other ways to keep you far away from being nostalgic.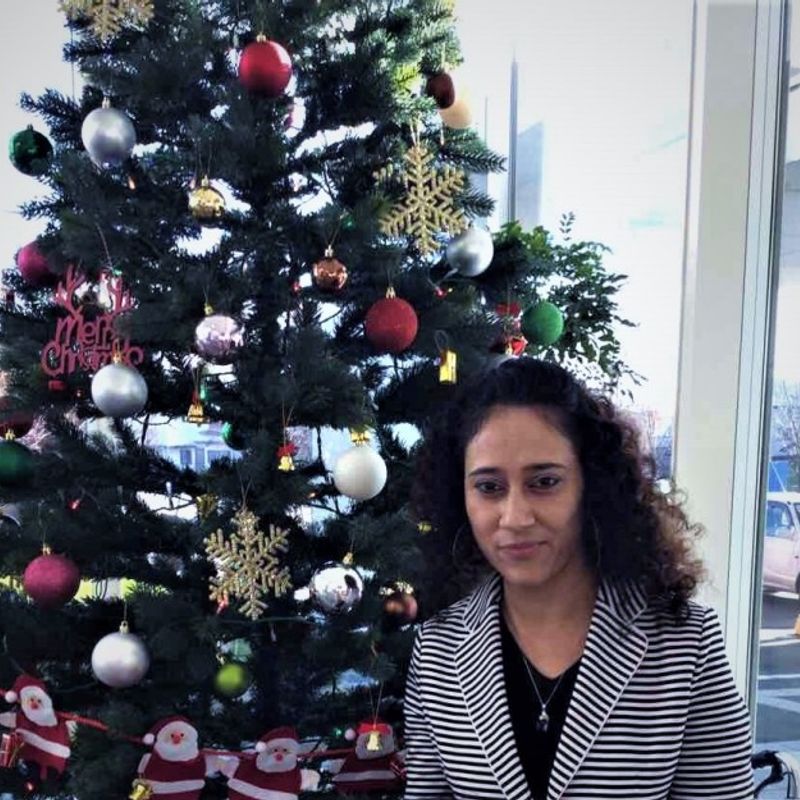 My experience during this Christmas was the same. It was equally fun shopping during this festival as there were huge sales in the malls and you could also get your gifts wrapped up with those Christmas themed papers and bags. I believe Japan was surely successful in pleasing the expat communities, tourists visiting Japan leaving no behind its own people who are so welcoming when it comes to accepting the foreign culture. This whole celebration in the country makes me question; if Japanese people are really as insular as they are stereotyped. Had it been so, how come the people are so motivated being part of this celebration? I know a Japanese lady whom I tutor at home to help her improve her English skills; she runs a private English school for kids. She shared with me how fantastic a celebration she had with kids at her school during Christmas. Kids even exchanged gifts - just the way they do elsewhere - the secret Santa style ! Christmas cakes and pies were also baked and they played the popular jingles and Christmas songs. Wasn't their effort totally remarkable? Though, I have lived in many parts of the world during my missions to study and work and Christmas for me has been in many countries; I felt the equal festive vibe this year in Japan. To reflect back, I was in the Vatican city in the Christmas of 2009 and in the Christmas of 2015, I was in Canada; so I have experienced Christmas in different parts of the world at different timeline. Yet, Japan deserves a kudos for the preparation to integrate this different culture despite the fact that Christians make up a minority in Japan. There are many positive aspects to draw here- acceptance, love and harmony that comes with all culture could be celebrated all over the world. This is the beauty of globalization. To share what I personally did in this Christmas- I had a nice lunch party with my friends and their kids. I originally also come from the culture where we do not celebrate Christmas but the friends from my country living in Japan gathered to celebrate. We had a dress code on the day; so we were all dressed in red, including the kids. Christmas caps, reindeer bands and a nicely decorated tree was up for the celebration. As for the food; we decided to keep it easy and simple and did a potluck. I cooked chicken with coconut milk ( a friend from Philippines had once taught me this dish ) and hoped that would turn on people's taste buds. It did, as people loved my special dish of the day. We also had a beautiful cake ordered for the dessert with the Christmas themed icing. We played games and enjoyed food. Kids exchanged gifts and enjoyed this a lot while the ladies group were busy eating and dancing. Pictures were taken and we captured the beautiful memories.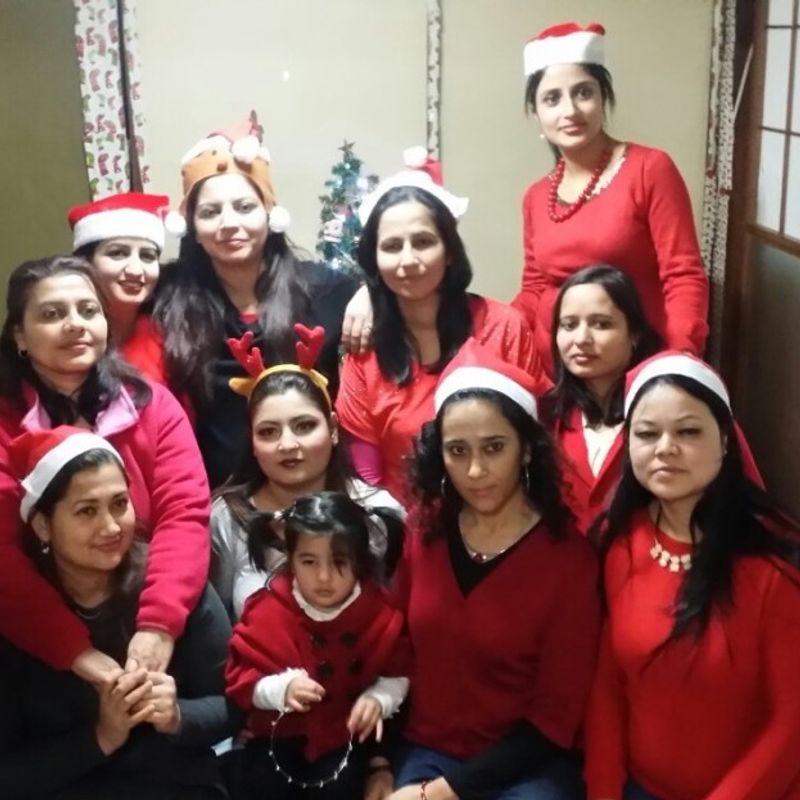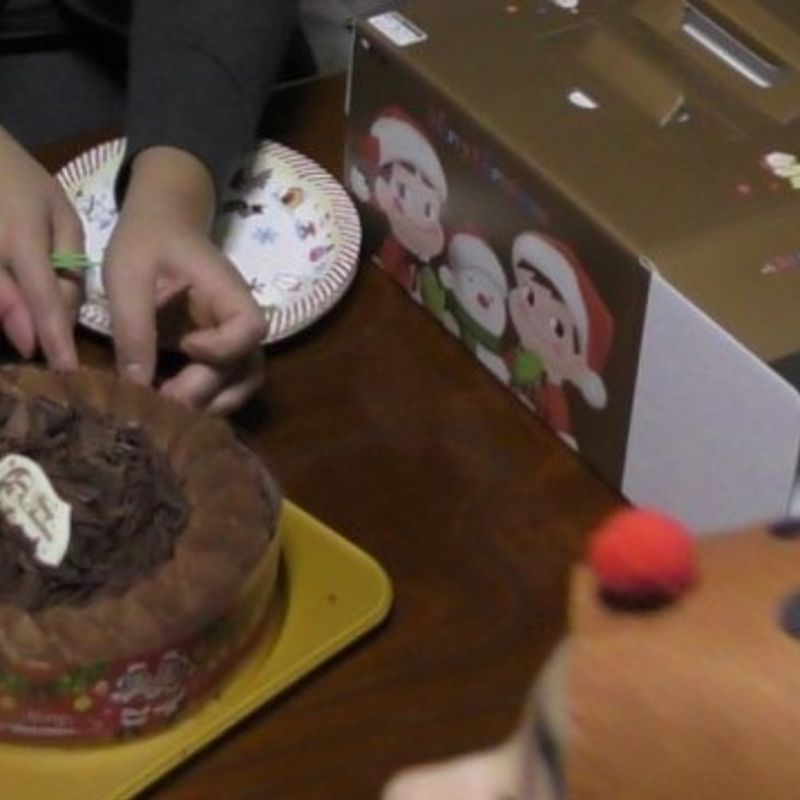 The same evening I went out shopping with my husband to buy each other Christmas presents. Me and my husband are both practical people and our gifts are never a surprise. We tend to buy each other whatever we think we need; so the idea was the same for the Christmas as well. My husband bought himself a pair of warm pants and a sweatshirt with a good discount as a Christmas offer. I wasn't quite sure what I wanted so we were juggling around the shops. Luckily a shop offered "Fukubukuro" for accessories for a very decent price. I quickly glanced for the items but could not see all as they were tightly packed but I still decided to take a chance. When i was home, my curiosity held no bound and I opened the pack that pleased me so much. I had so many pretty accessories in the pack for maybe quarter the price if I would add them all up. Hence, my Christmas happened to be merry in all ways with no feelings that it might have been better somewhere else !!!!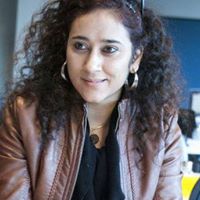 I am Babina Kharel living in Niigata, Japan. I come originally from Nepal but I am a permanent resident of Canada. I am currently living in Japan with my wonderful husband.
---