Jan 10, 2018
Japan is considered to be a very expensive country and many people do feel the need to accumulate a lot of money in order to travel to, and around, Japan. However, some places / attractions in Japan can be visited for free. I can guarantee you will enjoy these places in Niigata, and the best part is that they are totally free.
1. Yahiko Shrine- Yahiko Shrine is one of the most popular shrines in Niigata. The shrine, in itself, is located beautifully among the green nature of the foothills of Yahiko Mountain. It is a very serene location and so peaceful that one would be hard pressed not to fall in love with this place. Once you at the shrine you will firstly be welcomed by the mini zoo that is hosted here. Visitors to the zoo can enjoy the varieties of bird species, mostly from pheasant family but there are also some gorgeous deer that will greet you warmly.
The shrine is beautiful with golden doors and roof. Also, a chrysanthemum festival is held here during the autumn. In fact, autumn in Yahiko is very special as they have a huge garden of maple trees. After about 20 mins of driving from Yahiko you can reach the top of the Yahiko hill from where you can see the picturesque view of Niigata City. You can also see across to Sado Island on days when it is clear and bright. A cable car can lift you up to the heights of the hill to offer the best possible view. You can also access the provided telescope to enjoy the picturesque scene as well as a souvenir shop to purchase gifts for your loved ones.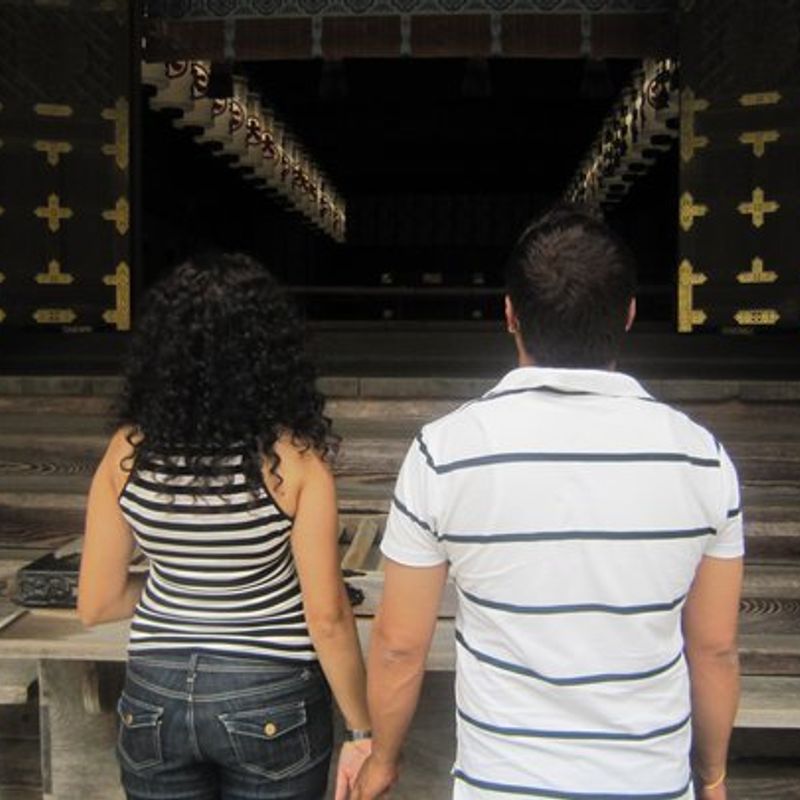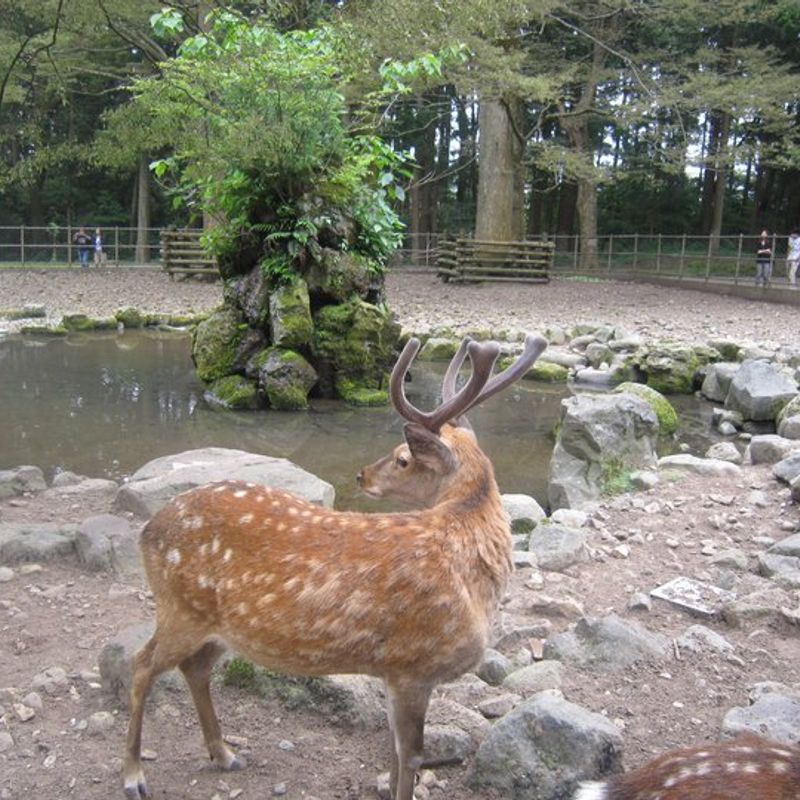 Toki Messe- Towers like Tokyo Skytree can cost a lot to offer you the city view of Tokyo. Toki Messe in Niigata, however, can be accessed free of charge and from the top you can have a bird eye's view over Niigata City. The Toki Messe building is located in the center of Niigata City but also boasts an enviable position on the estuary of the Shinano River -- another Niigata landmark and also the longest river in Japan. Flowing alongside the Toki Messe, Shinano River adds a bit of natural flavor to the man-made urban designs of the tower and building. The tower's observation deck, that sits at a height of 140m on the 31st floor of the tower, can be accessed via a high-speed elevator. From the observation deck you can enjoy the best possible view of Niigata City. Glass windows facing in all the four directions provide a comprehensive view over the city below.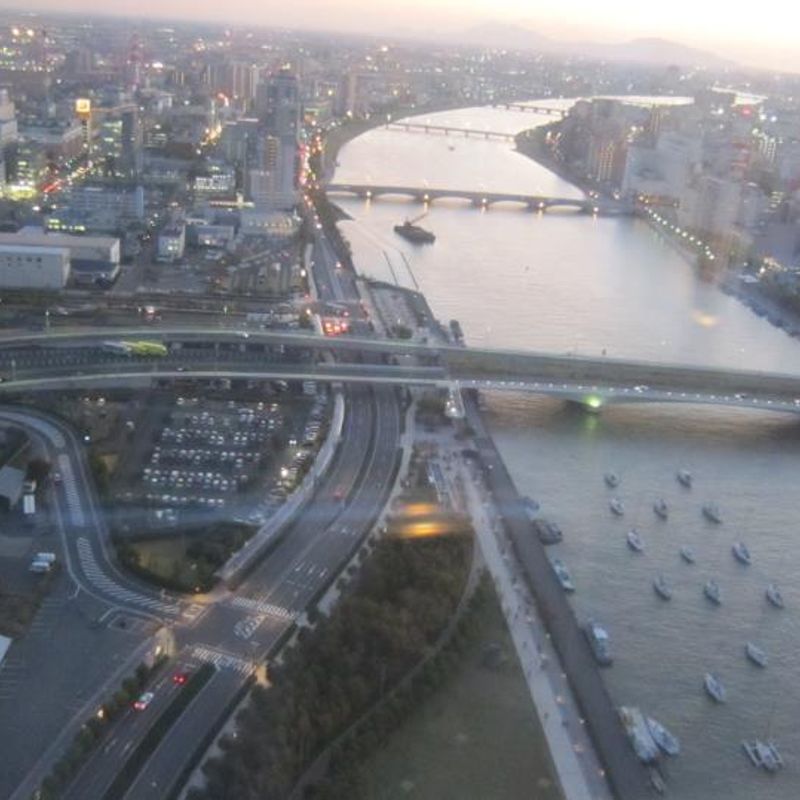 2. Furusato Mura- Want to learn about ancient Japan? Niigata's Furusato Mura (or Furusato Village) is a great place to do just this. Free entrance, a central location, and a spot on the banks of the Shinano River, make Furusato Mura one of the most popular tourists destinations in Niigata. It is also one of my favorite places because I am interested in the history and culture of Japan.
The main features of the "village" are the "Bazaar Hall" and the "Appeal Hall". The former hosts a collection of local products and delicacies, while the latter offers an introduction of Niigata's history and culture, as well as other tourist spots. Throughout the whole facility visitors can get a good idea of how Japanese people used to live, through exhibitions of argricultural machines, tools, and old houses (and their kitchens). Furusato Mura also screens a free documentary.
The garden located outside the main building offers collections of beautiful seasonal flowers depending on the season you visit. It is an attractive location for a picture shoot among the tulip or lily flowers.
3. Fukushimagata Lagoon- There are more free places to enjoy in Niigata. Fukushimagata Lagoon is an attractive place both for its unique circular sunrise tower and an abundance of nature's blessings.
There is a unique old-style Japanese house in this attraction that gives you an idea of Japanese culture and, if you are lucky, you can attend some free Japanese culture events that are sometimes held here.
The tower located in Fukushimagata Lagoon is a good place to take in the sunrise. And the view is a wonderful one. Just be sure to get here early!
A beautiful mustard field completes the picture of Fukushimagata Lagoon in spring (April and May). At this time bird watching is a popular pursuit, with some 220 species of bird gathering in the area. Winter, however, is particularly important in Fukushimagata due to the many migratory birds arriving from Siberia as they try to protect themselves from the freezing cold of the Russian winter. These migratory birds become the attraction for many professional and amateur photographers.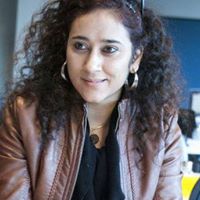 I am Babina Kharel living in Niigata, Japan. I come originally from Nepal but I am a permanent resident of Canada. I am currently living in Japan with my wonderful husband.
---